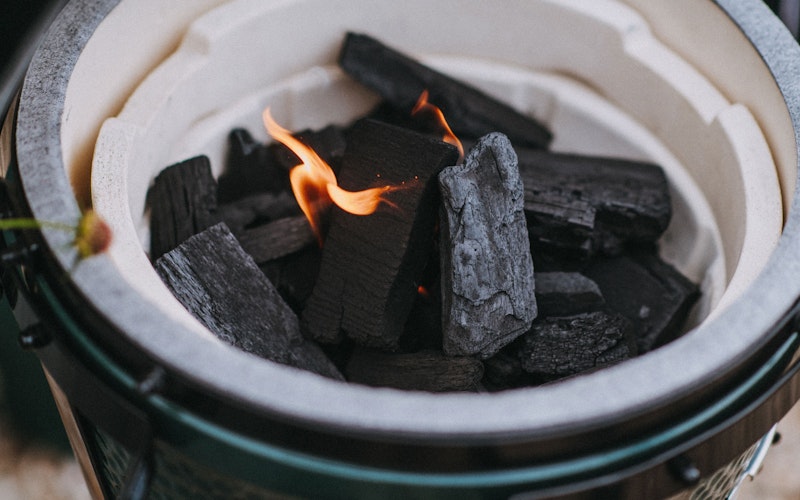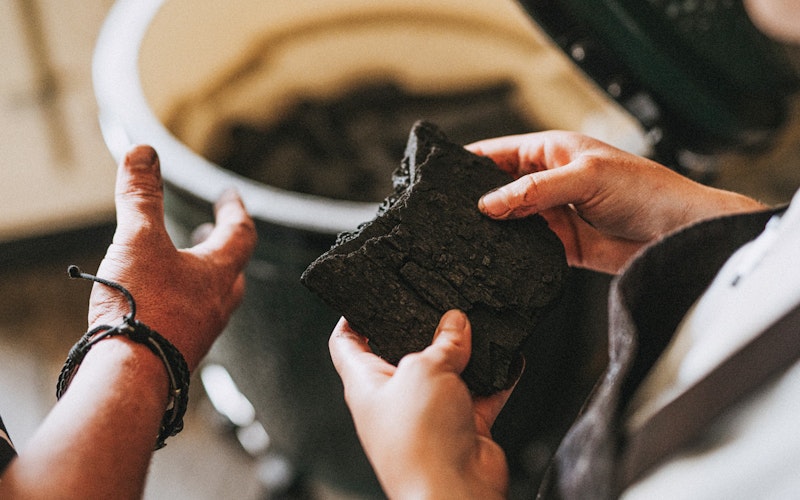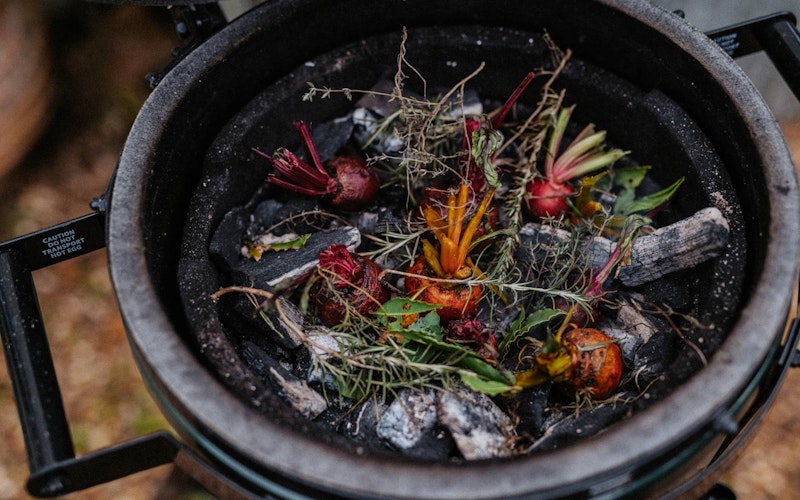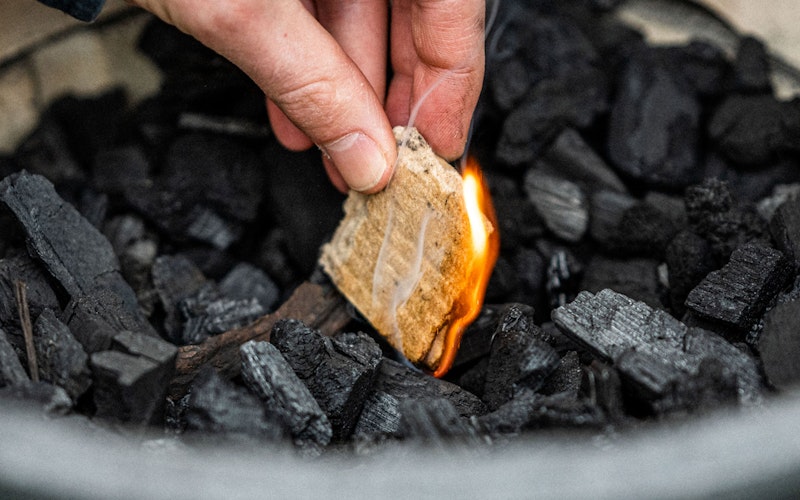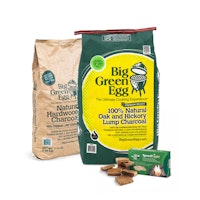 Charcoal Selection Pack
£ 59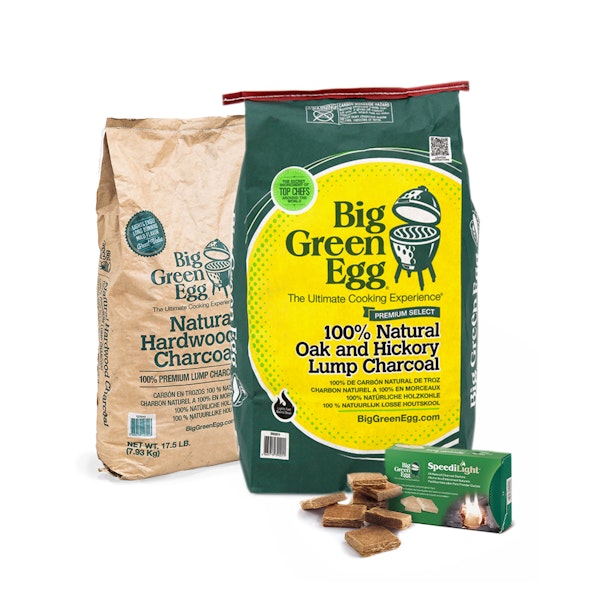 Charcoal Selection Pack
It's time to think about charcoal as an ingredient rather than a fuel. With our Charcoal Selection Pack you can start getting creative with your cooks, mixing and matching different charcoals to different ingredients. There are three to choose from - each with a different characteristic and flavour profile. To help get you started, we've added in our famous firestarters. They're easy to light, odourless, fast, clean, safe and contain nothing toxic.
Oak & Hickory Lumpwood 8kg
Eucalyptus Lumpwood 7.93kg
Code: AC901-SEL
OUR ORIGINAL SECRET INGREDIENT
Our Lump Charcoal is produced from top-quality cuts of American oak and hickory hardwoods for premium performance and incomparable flavour. Lights fast. Cooks for ages.
AUTHENTIC BRAZILIAN STEAKHOUSE FLAVOUR
Whether you're grilling churrasco in the gaucho tradition, or cooking a more delicate cut of fish or pork, we know you'll enjoy the mild, oaky flavour of our restaurant quality Eucalyptus Lumpwood charcoal. This subtle flavour profile pairs well with smoking chips and chunks.
SWEET DISPOSITION
The newest member of the team, our Canadian Maple Lumpwood Charcoal pairs beautifully with a whole host of dishes - from pork belly to apple crumble - infusing them with a subtle sweetness.
In the box
1 x Natural Oak & Hickory Lump Charcoal
1 x Natural Eucalyptus Lumpwood Charcoal
1 x Natural Firestarters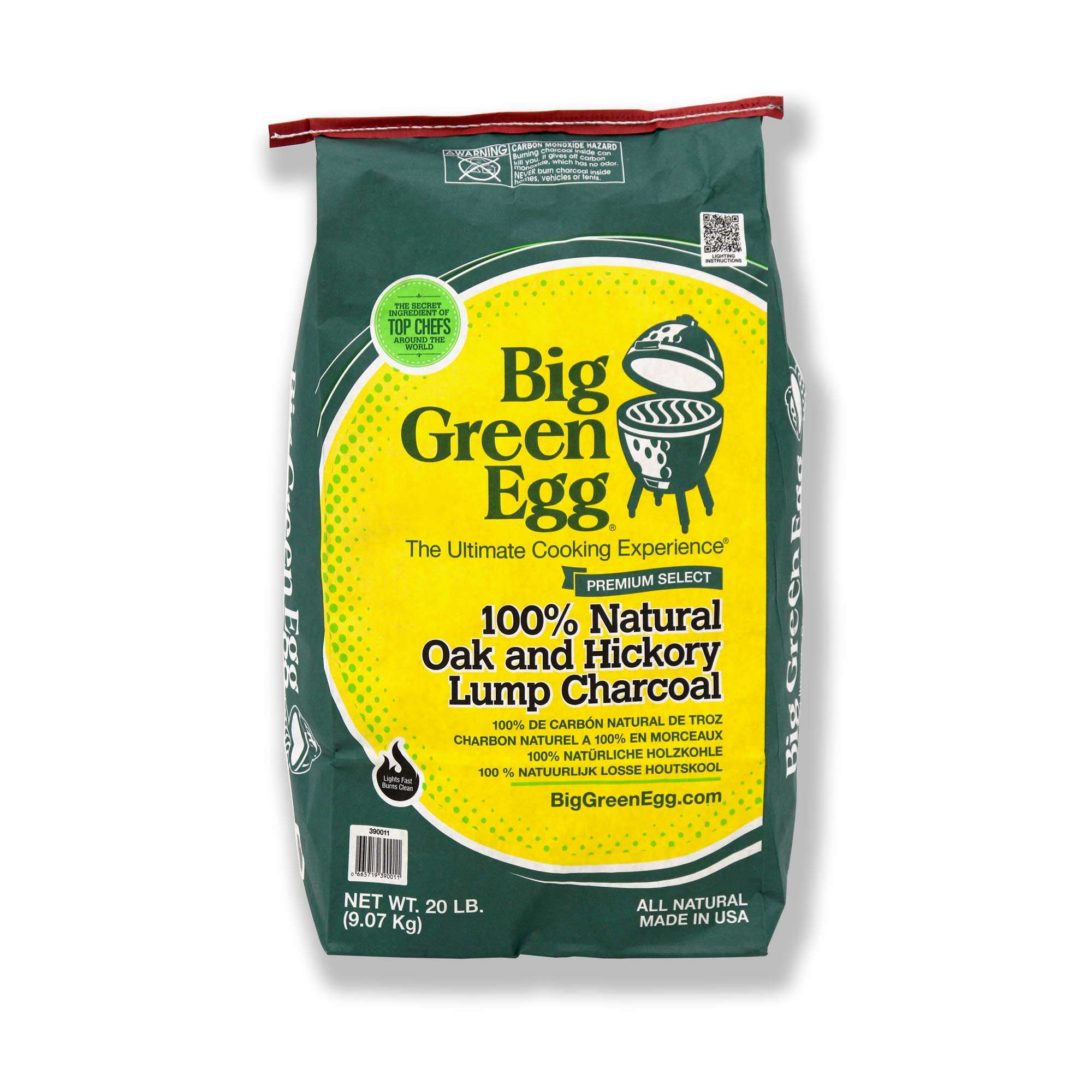 Natural Oak & Hickory Lump Charcoal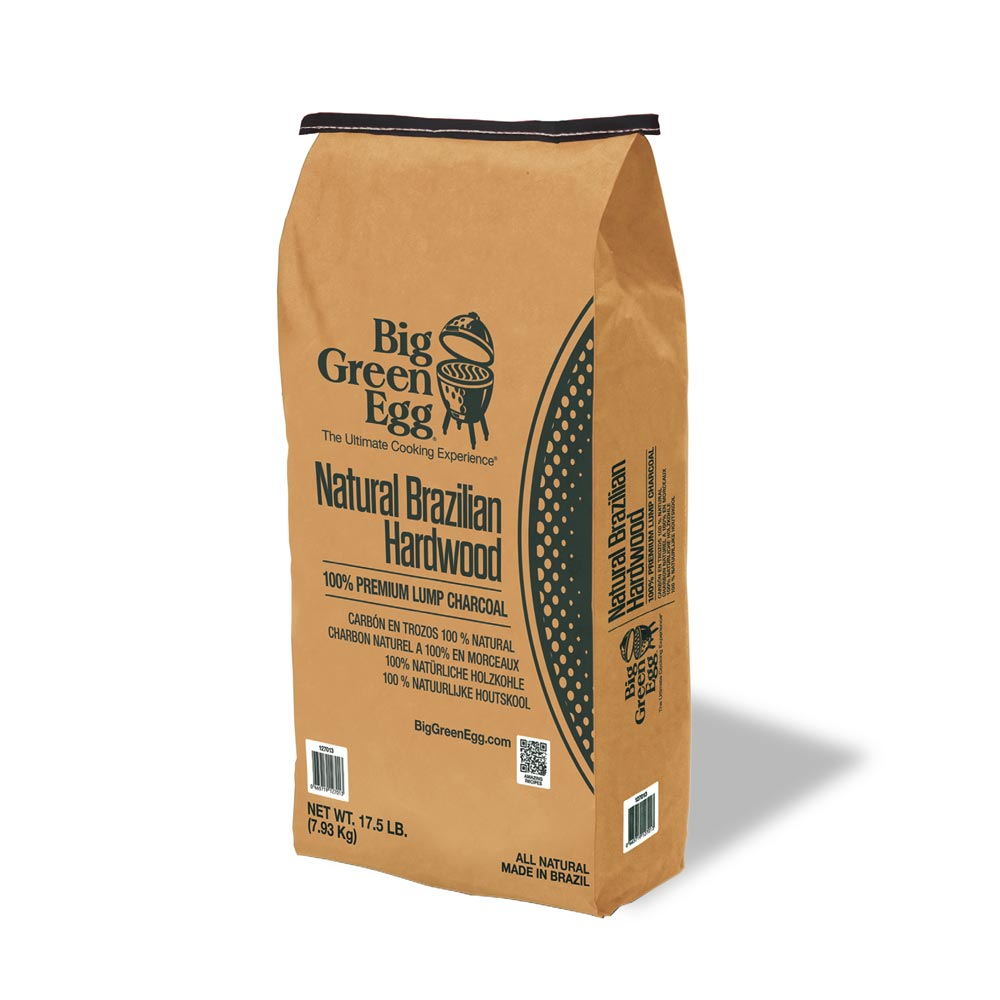 Natural Eucalyptus Lumpwood Charcoal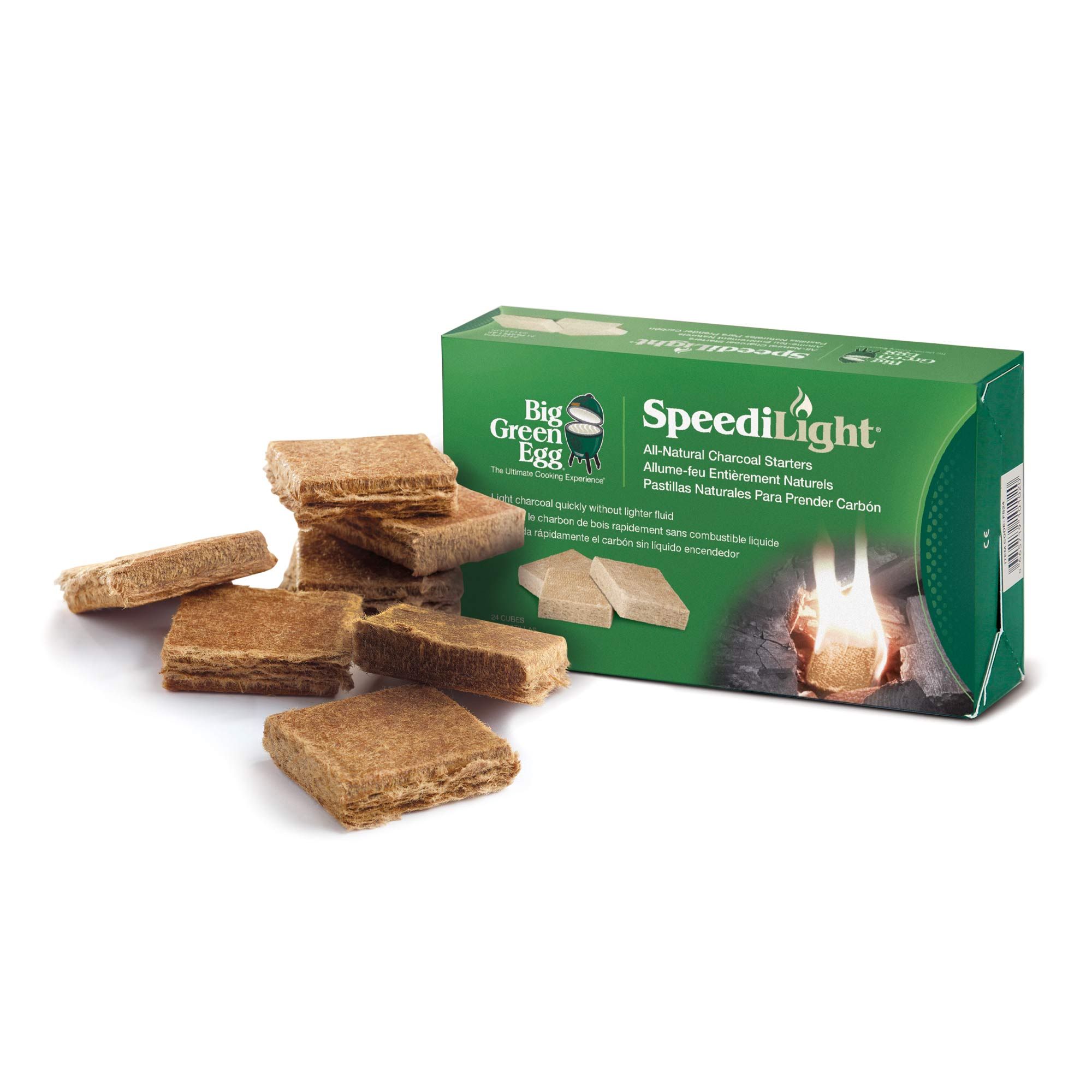 Natural Firestarters
FAQs
This part's easy, and you'll have the hang of it in no time.
Fill the Firebox with Charcoal to just above the rim. Don't be afraid of overloading your EGG – any unburned charcoal can be left and used next time. It's better to overload than underload!
Light your EGG using a Big Green Egg Natural Fire Starter. Ruffle the edges a little to make lighting easier.
Place a few pieces of charcoal over the Fire Starters to create a teepee shape. This will help the charcoal to get going faster.
Open the Draft Door fully and leave your Big Green Egg open for 10 minutes.
After 10 minutes, you'll notice the charcoal in the middle of your EGG is glowing.
Now open your rEGGulator fully.
Leave your EGG to heat for a further 2-5 minutes.
Once the ceramics have warmed up, add your cooking surfaces. Wait a further 5-10 minutes, or until your EGG has reached your cooking temperature.
Fill your firebowl up to 2" / 5cm below your cooking surface. When you're done cooking, the charcoal can be re-used. Simply rake through it with an Ash Tool, top up as required, and light as usual.
If you decide not to use Big Green Egg charcoal, ensure that you always use natural lumpwood charcoal. Briquettes (or anything containing chemicals) will not only taint your food, but the ceramics too.
(All that said, our charcoal is really very good. People love it. We think it's one of the (many) secrets to why the EGG makes food taste so good.)