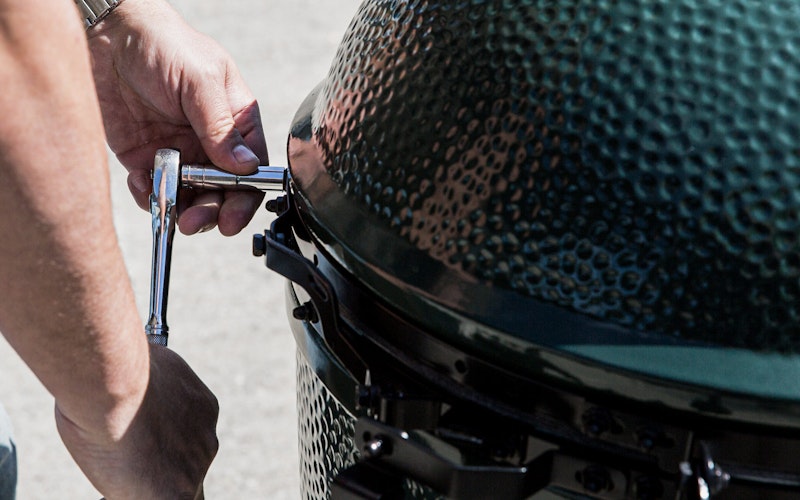 Your EGG is as durable a piece of kit as you're ever going to buy, but like any piece of precision engineering it still needs tuning up from time to time.
It upsets us greatly to think that anyone might be deprived of the enjoyment of cooking incredible food because of something as mundane as a faulty gasket, but not everyone has the confidence to make the necessary repairs on their own. If your EGG isn't performing quite as well as it should, our Servicing team may be able come to your home and sort it out for you.
This new offering (available in those parts of the UK covered by our White Glove installation service) is designed to help with fixes such as the replacement of gaskets and bands.
Email us on info@biggreenegg.co.uk (with 'Servicing' in the subject line), including your address and a photo or two of your EGG.
Our Servicing team will then be in touch to confirm whether your home is within range, assess what the problem is, and, if it's something they can help with, provide you with a price.
Geographical restrictions apply. Please get in contact for more information.
Fancy giving it a go yourself?
You'll need a few replacement parts and a bit of know-how to give your Big Green Egg the TLC it deserves.