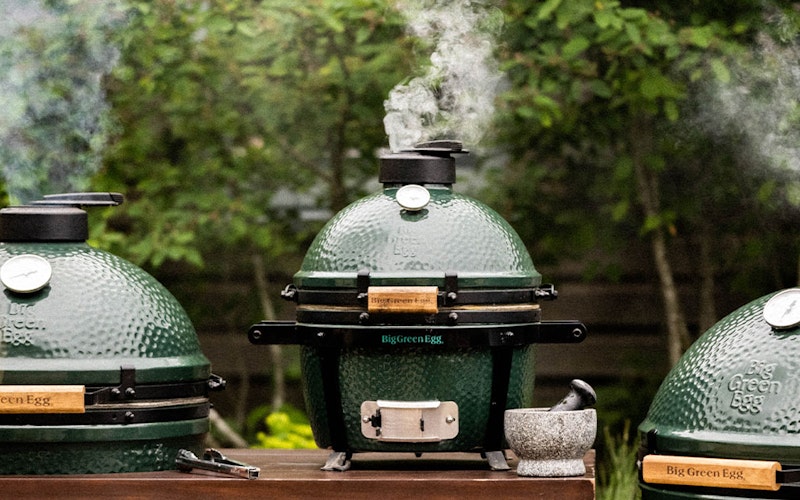 How the EGG was hatched
Our story began in the 1970s, when Big Green Egg's American founder Ed Fisher started importing pinball machines from Japan to sell in his hometown of Atlanta, Georgia. To broaden his showroom's summer offering (arcade games sell best before Christmas), he diversified in a somewhat leftfield way by shipping over some Japanese kamado grills too.
When, as a marketing exercise, Ed began using one of these grills to cook chicken wings at the front of the store, their flavour proved such a revelation to the barbecue-loving folks of the Deep South that he gave up on arcade machines and focused solely on the kamado business. Soon he became frustrated by the complexity of importing as well as the lack of control he had over the design of the products, so decided to build a barbecue of his own. Big Green Egg was born.
Over the decades, other kamado-style barbecues have appeared on the market, but none can hold a torch to Ed Fisher's original.
Unparalleled design
The brand really took off after one of Fisher's friends (who worked at the faculty where lightweight, heat-resistant ceramics were developed for NASA space shuttles) helped him identify the perfect material for the EGG's shell. These patented NASA-grade ceramics offer unrivalled heat retention, control and durability, which is why they come with a lifetime guarantee. As they're capable of withstanding both extremely high and extremely low temperatures they are completely weatherproof so you can enjoy restaurant-quality food 365 days of the year, come rain or shine.
Two vents (the rEGGulator and the Draft Door) enable you to control the EGG's temperature, while the optional addition of a ceramic plate (the ConvEGGtor) allows you to flick between direct and indirect heat. Together, these essentially turn your EGG into an outdoor oven, opening up a world of cooking possibilities: Grilling, Roasting, Baking, Low and Slow, Pan Cooking, Dirty Cooking, and Smoking. In short, anything you can cook in your kitchen you can cook on an EGG, except with better results – be that a roast chicken, a loaf of sourdough bread or a slow-cooked brisket.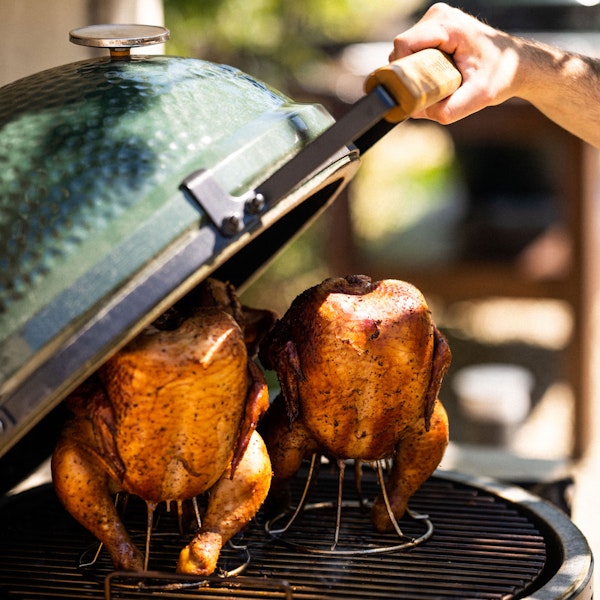 A lifetime investment
We sell Big Green Eggs in three sizes – the XL for multi-dish meals or larger gatherings, the Large for family meals and every day cooking, and the MiniMax for smaller groups, taking on the road or as a sidekick to another EGG. All of them are built to the same sky-high specifications.
But the experience doesn't stop when you've bought an EGG. In fact, getting your EGG is just the beginning. This is a lifetime investment. A life-changing investment. And we want every single one of our customers to realise its full potential. That's why our website is full of recipes and guides to help our customers get the best out of their EGGs. And if they ever get stuck, our friendly and knowledgeable customer care team are only a phone call away.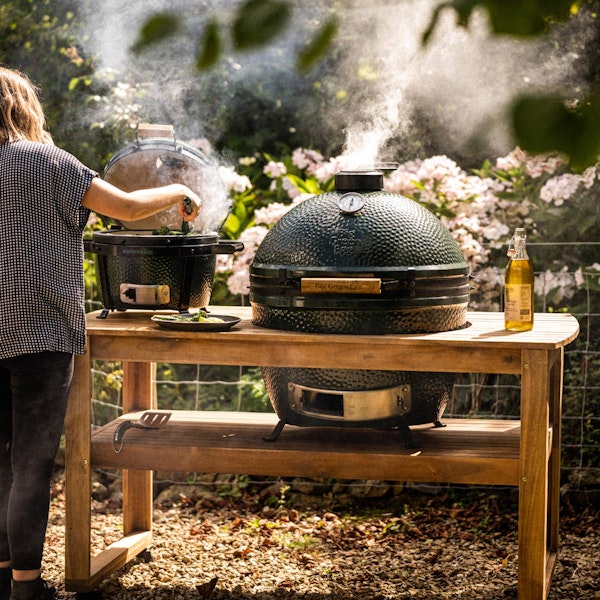 How the EGG is redefining barbecue
Because it involves cooking over coals, a Big Green Egg fits the definition of a barbecue, but it will shake any preconceptions of what a barbecue can be:
An EGG is much more than a grill. It's equally good for creating a Neapolitan-style pizza, pulled pork, paella, a Sunday roast or a hot-smoked side of salmon as it is for searing sausages or steak.
An EGG isn't all about meat. Cooked over coals, a sea bream, a scallop, a beetroot, a hispi cabbage or a plum can all have their flavours elevated just as profoundly as a piece of beef or pork.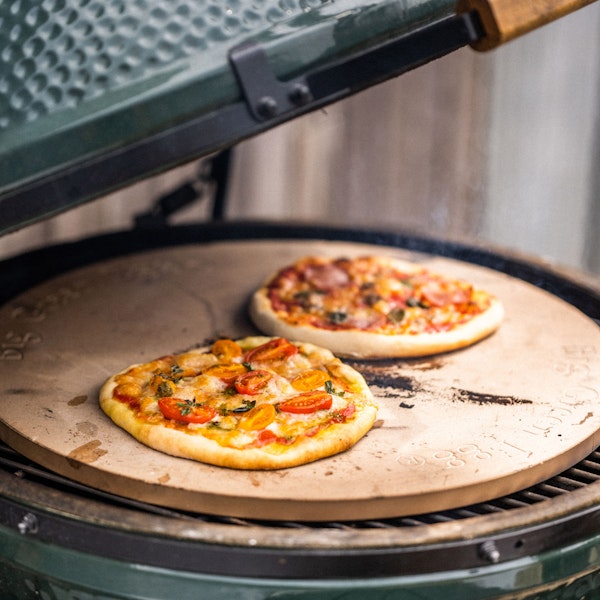 .
An EGG isn't just for the summer. thanks to our patented ceramics – alfresco cooking is an activity that can be enjoyed all year round, whatever the weather.
An EGG isn't just for special occasions. Because it gets to temperature with rare speed and efficiency, you can fire it up without any great fanfare, so it's as good for a weekday dinner as it is for weekend feast.
An EGG is guaranteed to last a lifetime. Unlike inferior barbecues, the quality of its materials and engineering means it won't end up being used a few times then dumped into landfill.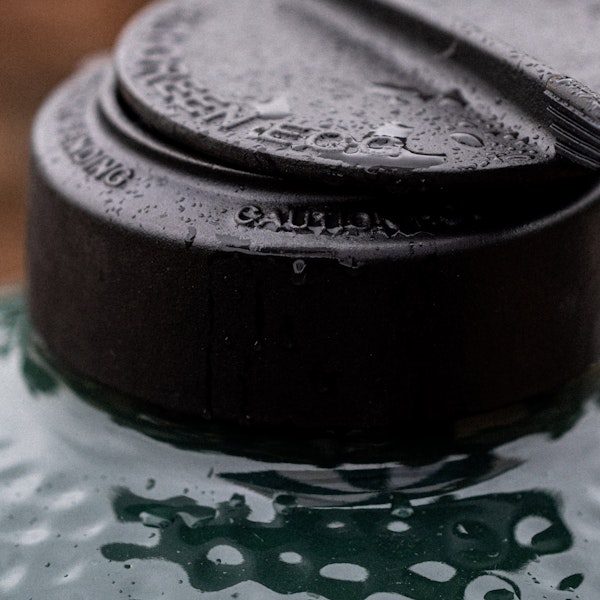 Ready to ditch 'Normal'?
From Michelin-starred chefs to cooking enthusiasts, our community of Big Green Egg owners are united by a passion for the finer things in life.
If you're keen to redefine what barbecuing looks like, it's about time you joined the club. If you're on the fence, join our newsletter and allow yourself to be persuaded.
Happy cooking,
The Big Green Egg Team