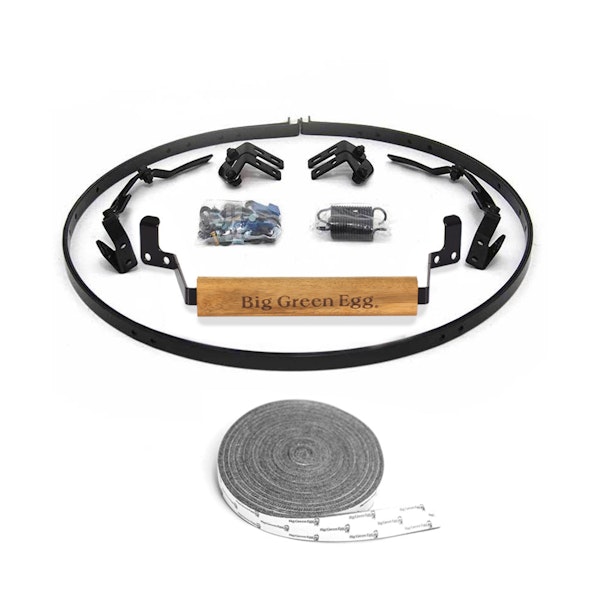 Maintenance Kit
Your EGG is a rare-breed that needs very little day-to-day maintenance. That said, if you do fancy giving it some love, this kit contains all the bits you'll need.
Code: SK-MAINMM
The easy way to give your EGG an MOT
A single serving of replacement gasket tape — the felt that runs around the rim of your EGG — to help you keep heat sealed in, plus a new Quadra-Link Band to keep your EGG in alignment is as good a spring clean as it gets.