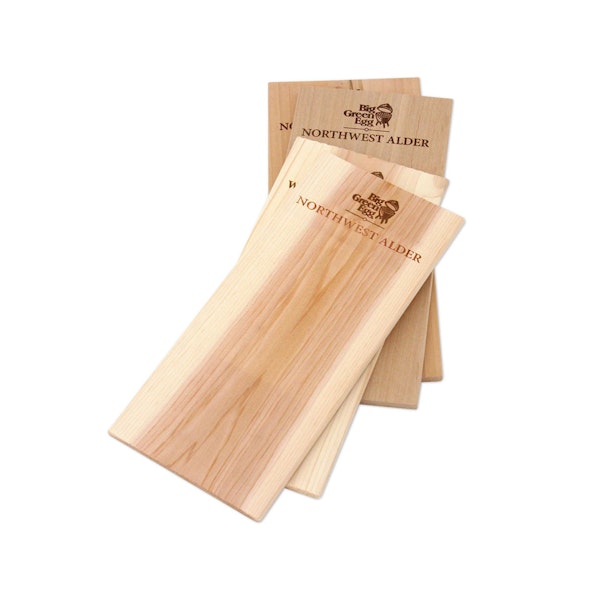 Alder Cooking Planks
This is a great way to cook fish. Placed directly over coals, Alder infuses your food with a gentle smokey flavour. What's more, it's naturally non-stick. 2 planks per pack.
Code: AC6802
Our cooking planks are made from 100% American Alder — for deep, authentic flavours. Comes in a pack of two.
FAQs
Pre-soak your Alder Planks in water for around 15-20 minutes. When you're ready to start cooking, put your fish directly onto an Alder Plank, and place it on your cooking surface. It's as easy as that!
These wooden planks are traditionally used for fish. They make for superb presentation, and bring subtle aromatic flavour. However, there's no reason you couldn't experiement with vegetables, other seafood or even meat. Who knows? You might come up with something new.
Probably not. EGGs get pretty hot, and as a result your Alder Plank is likely to burn and warp slightly during a cook.