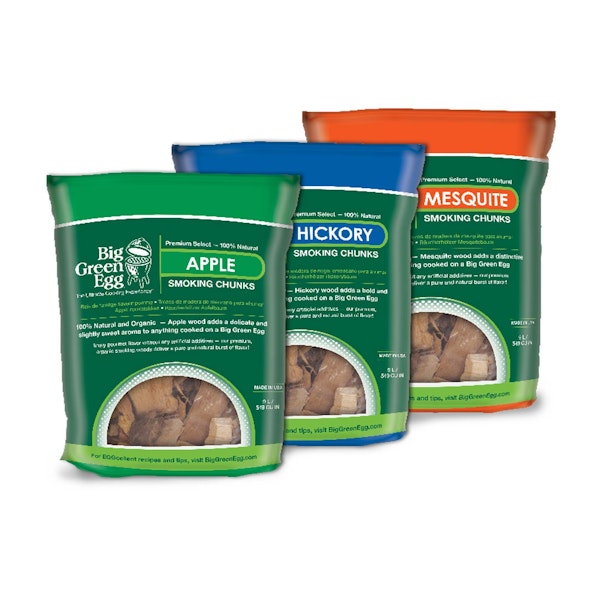 Premium Woodchunks
Add a smoky flavour infusion to any dish by adding some woodchunks to your charcoal. While chips will release a quick burst of smoke, chunks burn more slowly making them better suited to longer cooks or larger cuts of meat.
Premium woodchunks sold separately. Choose from apple, hickory or mesquite flavours below.
Code: AC914
A super easy flavour injection
For a quick burst of woodsmoke, throw some woodchips on your charcoals. They'll add beautiful, flavourful undertones to whatever it is you're cooking — whether it's fish, meat, vegetables or even dairy. The flavours will vary depending on which wood chunks you choose.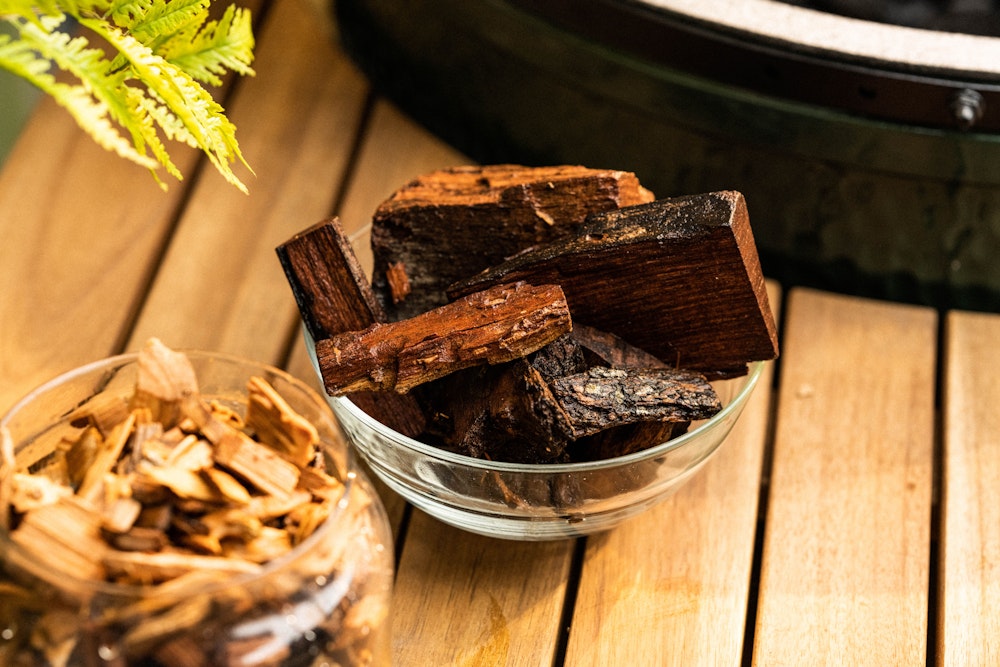 FAQs
Before your cook, soak your chosen woodchips or woodchunks in water for around 15 minutes. This is to make them last longer. When you're ready, scatter a handful of chips or a few chunks onto the coals, place your food on the relevant cooking surface, and close the lid.
In about 10-15 minutes, you'll infuse your cook with your flavour of choice. The longer you leave it, the smokier your cook will become.
There are a few easy ways to make sure your meat stays moist when you smoke it. Firstly, it's usually a good idea to cook meat indirectly — that is, with the ConvEGGtor. Doing so makes the heat less intense, so you get a longer smoke at a lower temperature. It can also make a big difference to wrap your meat in foil for a portion of your cook, and of course: let it rest when you're done! You can also make a difference to the moisture in your cook by leaving a pan of water inside your EGG for the duration.
There are some classic foods that work great with woodsmoke — like bacon, salmon, and low and slow cuts like brisket or pork belly. However, with a bit of experimentation, you can make all sorts of amazing discoveries. For example, one of our personal favourites is smoked sticky toffee pudding!