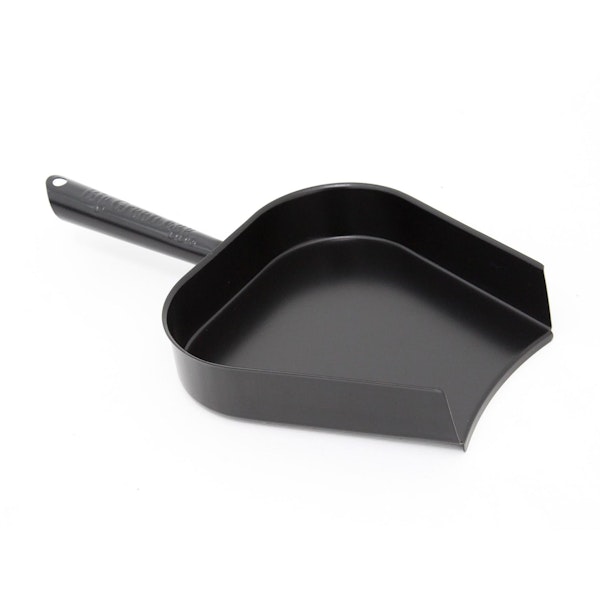 Ash Pan
The Big Green Egg Ash Pan is the best way to sweep out excess ash from inside the draft door. Just rake the ash out with the Ash Tool, scrape it into the Pan and throw it away. Make sure your ash is cool before you do though!
Code: AC6504
Keeps your EGG clean as a whistle. Stows away for convenience.
Once you're done, hang your Ash Pan up on the draft door so you never lose it. We're so fond of this little EGG essential that will last you for ages, we stamped our name on the handle.
FAQs
The outside of the EGG is easy to clean: just use a damp cloth and water, or for stubborn marks use our Speediclean Ceramic Cleaner.
Come to think of it, the inside is easy too: crank up the heat, and debris on the inner ceramics will burn off.
For metal surfaces, get them hot and use one of our wire scrubbers to remove leftover food. If there are stubborn areas, coat with a bit of oil, then try again. You should be good as new in no time. Don't do this on your ceramic surfaces though, or you'll ruin the coating.
Gently rake any existing coals prior to lighting the EGG to ensure any powdered ash falls through the holes in the bottom.
Then, use the Ash Tool to remove the ash from the bottom of the EGG approximately every six cooks.
If you use your EGG a lot, it can't hurt to have a proper clear out from time to time. Carefully remove your Firebox and Fire Ring and sweep out any ash or charcoal debris. This will help you to cook in a more flavour neutral environment.