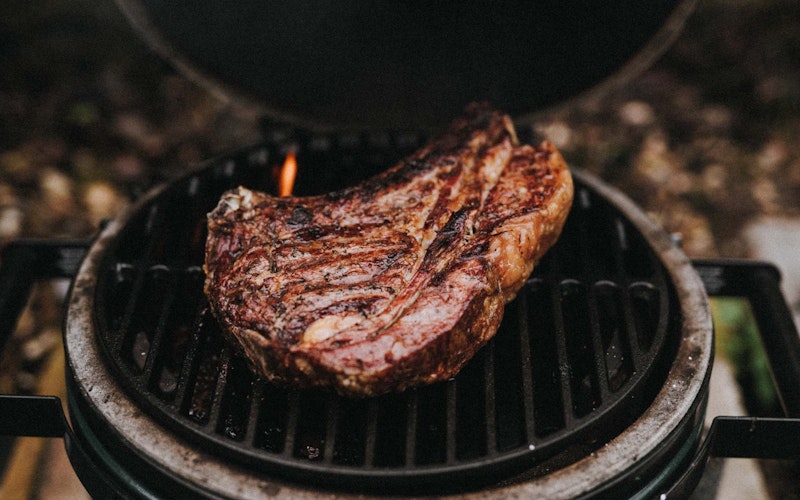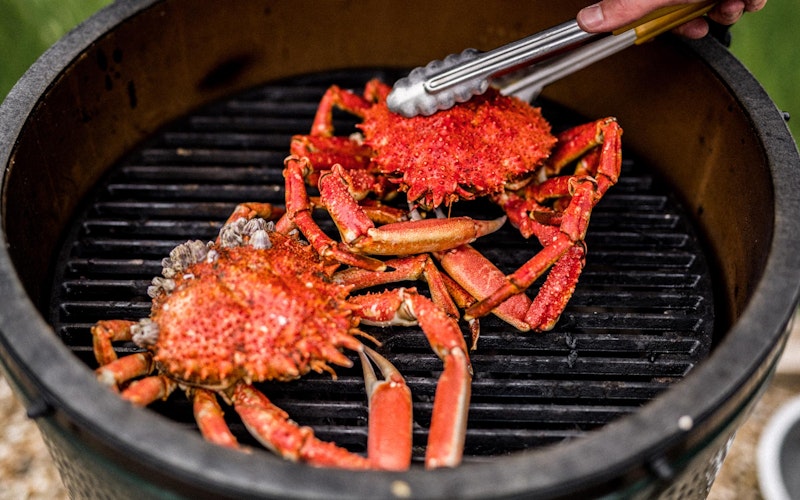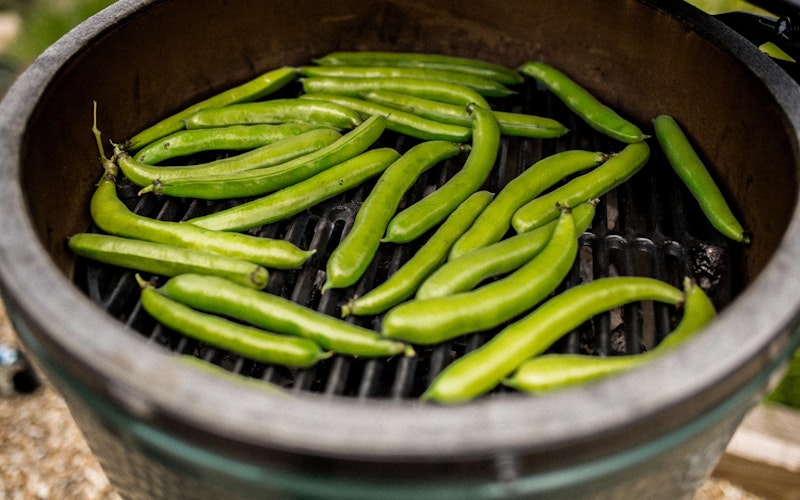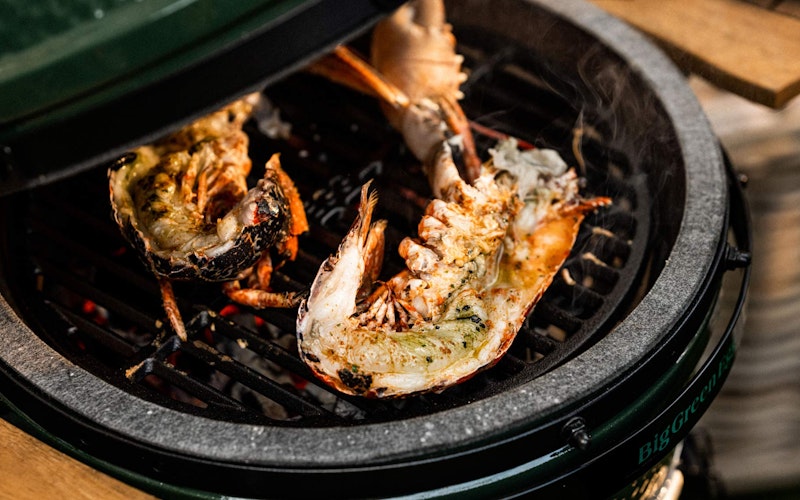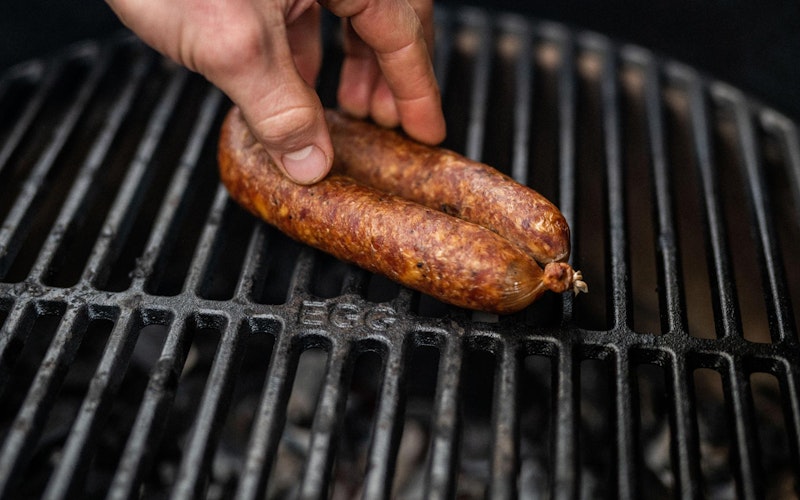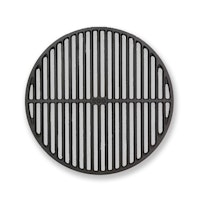 Cast Iron Searing Grid
£ 72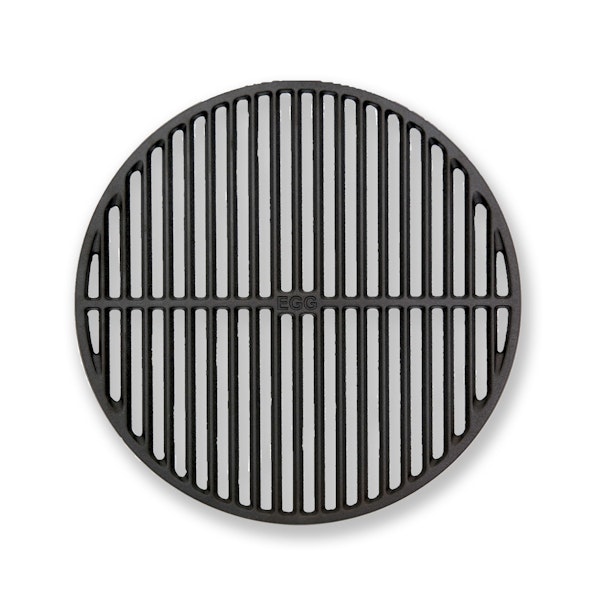 Cast Iron Searing Grid
Our Cast Iron Searing Grids hold heat to a restaurant standard, ensuring you get lovely char marks and rich flavours from your steaks, vegetables and fish. The Large Cast Iron Searing grid is also compatible with the Large EGGspander System.
Code: ACMM410
Exceptional Heat Retention
Thanks to the high quality of our trusted cast iron, this Cast Iron Searing Grid will give you restaurant-grade charlines, every time.
Crispy, Flavourful Fats
Perfectly render and caramelise fat thanks to our cast iron's superior heat distribution and high-contact searing capabilities.
Double-Sided Design
It couldn't be easier to add your searing grid to your cook. Simply pick a side (wide charlines or narrow ones) and fire her up.
The benefits of cast iron are gamechanging
Better heat retention means incredible crusts, chars and barks, whether you're cooking meat, fish or veg. And because cast iron is seasoned, flavourful oils and fats work their way into the surface, enhancing your cooks with deep complexity. Look after your cast iron, and it'll last you a lifetime.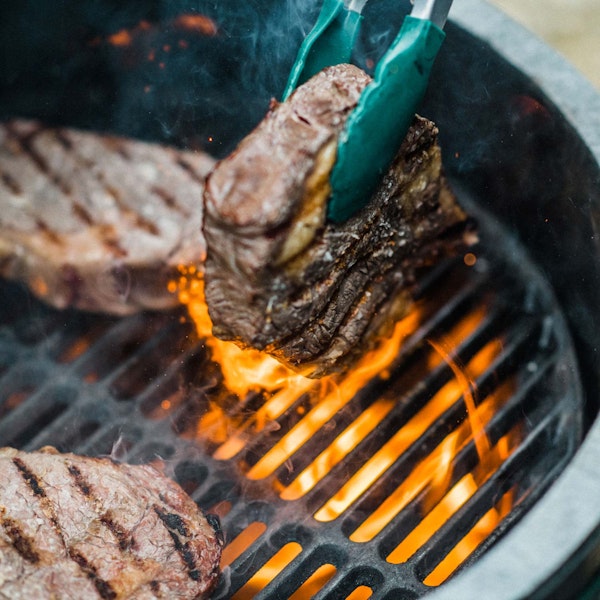 FAQs
This Cast Iron Searing Grid is perfect for direct cooking over the flames. Foods like steak are more delicious than ever cooked over fire. As well as steak and traditional barbecue foods like burgers and sausages, fish never tasted so good — salmon and monkfish are great — and smaller vegetables are a surprising and delicious option. Don't be afraid to burn veg, as it only deepens the flavour.
Firstly, never dishwash or submerge your cast iron in water. To clean on the EGG, simply bring your EGG up to a high temperature and use one of our Scrubbers to remove any debris. Then wipe down with oil to re-season.
Seasoning is the process of coating cookware with layers of fat to create a natural non-stick surface.
Cast iron and wrought iron have an amazing ability to retain seasoning. This means that your iron pans will become more and more non-stick with every use. What's more, your food will begin to taste better as it takes on the flavours of the cooks that came before it.
But with great power comes great responsibility! You'll have to re-season your iron cookware with a high burning-temperature oil (such as rapeseed oil) from time to time.
You can find full instructions for cleaning and seasoning your iron cookware here.