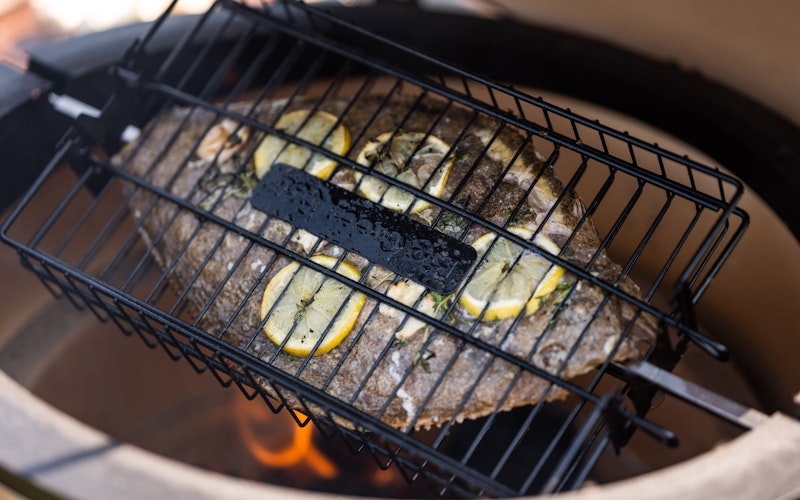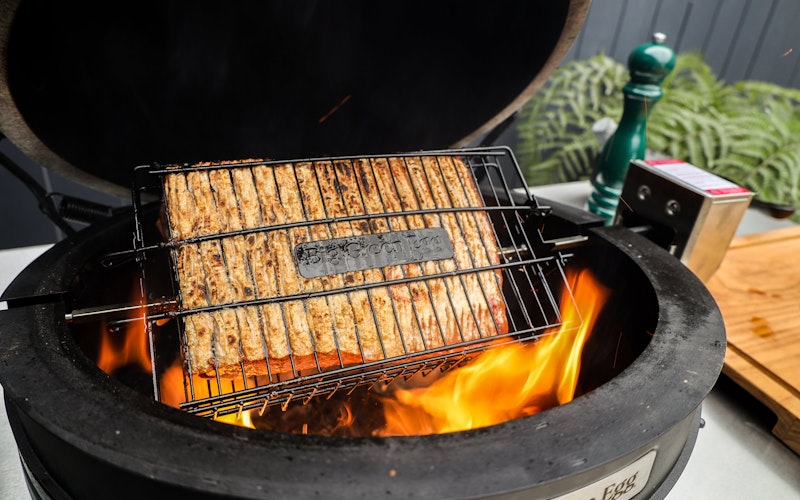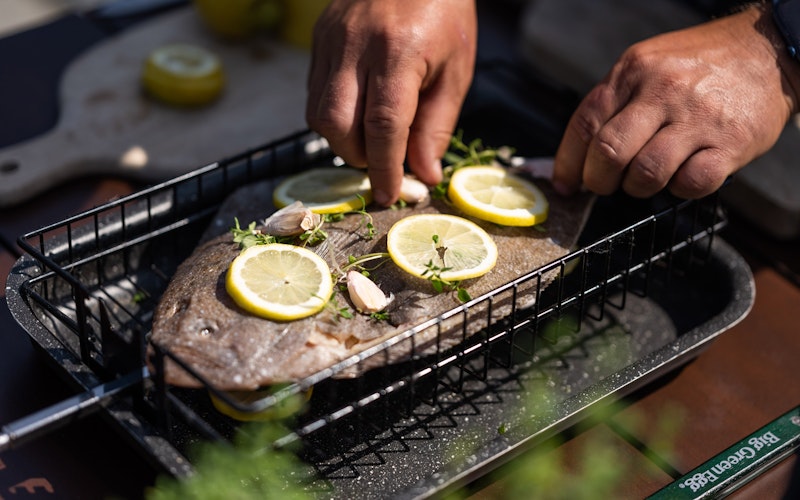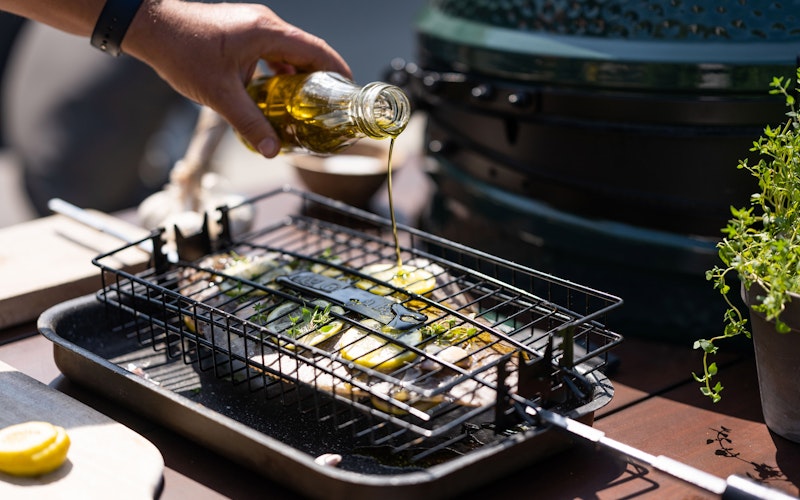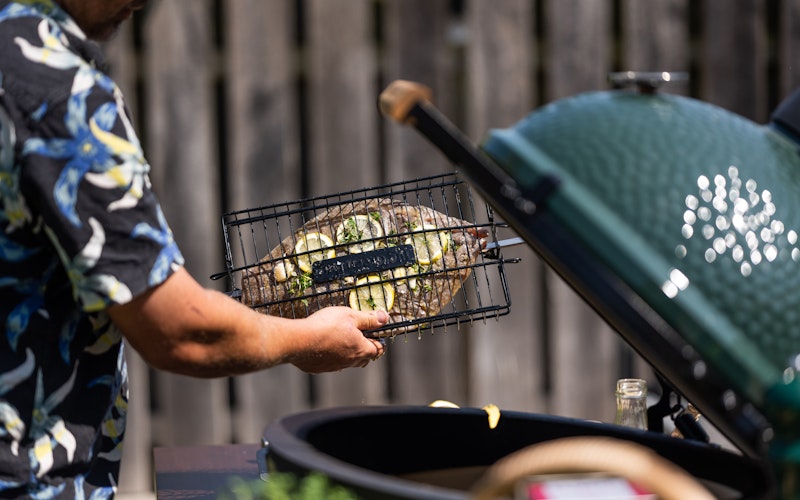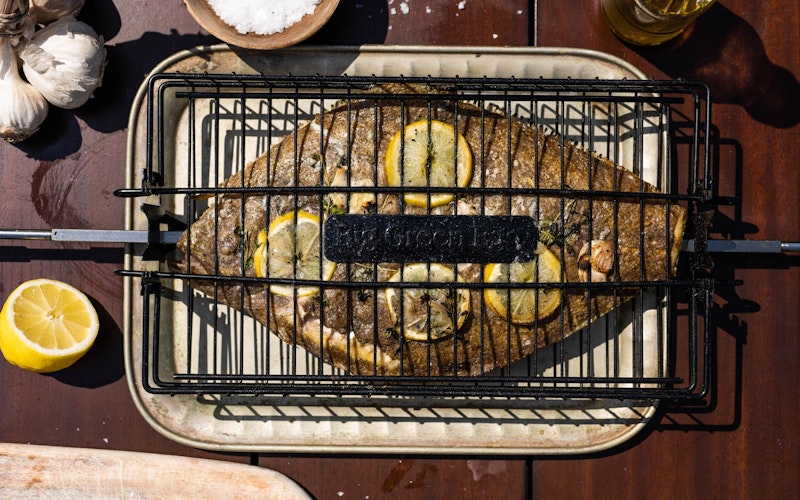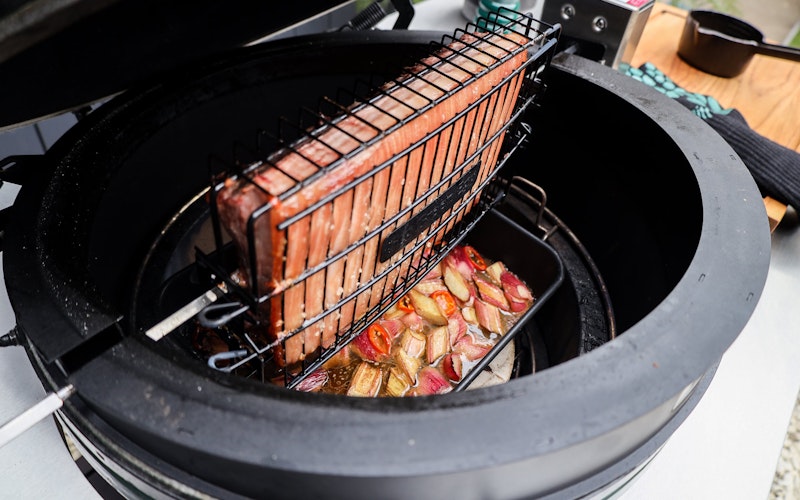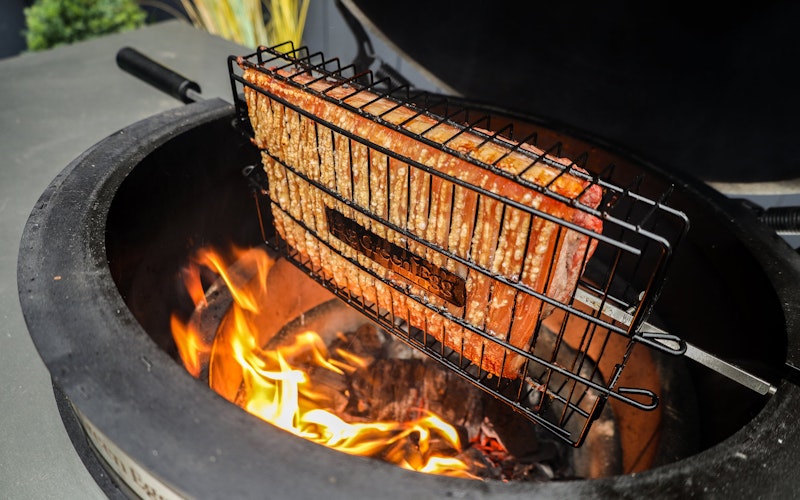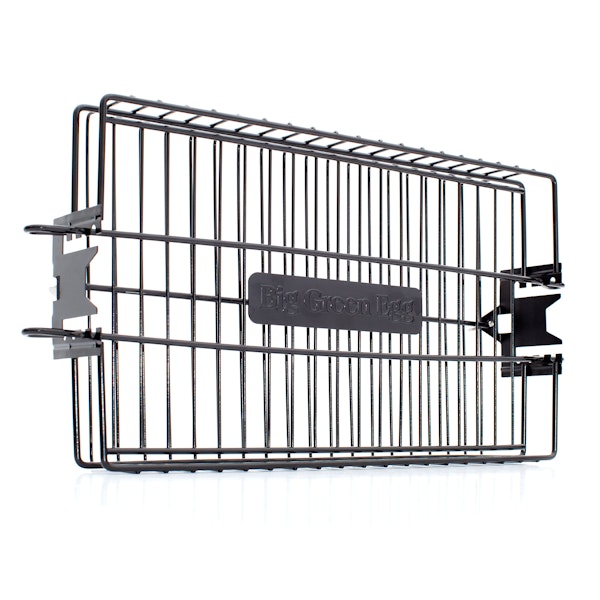 Rotisserie Flat Basket
This durable, non-stick, coated steel basket is a perfect addition to the Big Green Egg Rotisserie. It is designed for spit-roasting flat ingredients that are too shallow or delicate to be threaded onto the Rotisserie spit, such as a whole fish, a spatchcocked chicken, a pork belly or a celeriac steak. A series of tabs allow you to easily adjust the depth of the basket to achieve a tight grip on your food. For cleaning, hand wash only.
Compatible with the Large and XL Rotisserie.
Code: AC6449