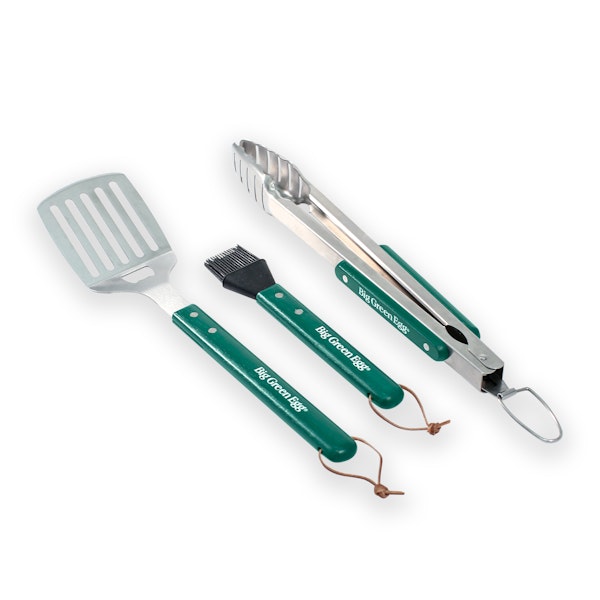 Stainless BBQ Tool Set with Wood Handles
This 3-piece barbecue tool set includes everything you need to get cooking on your EGG: a spatula, tongs and a basting brush.
The long handles keep heat safely at a distance while the solid wood grips make them more comfortable and secure.
Code: AC6439
GRILL TONGS
A convenient tool for gripping and turning meat or seafood on the grill, and handy for serving salad or pasta.
GRILL SPATULA
Ideal for flipping anything from vegetables, fish and French toast, or for pressing down on burgers or paninis. Features a convenient bottle opener within the spatula head.
SILICONE BASTING BRUSH
From egg washing pastry, to glazing ham, to basting pork ribs and adding marinades to chicken, you'll find that this basting brush comes in useful again and again.