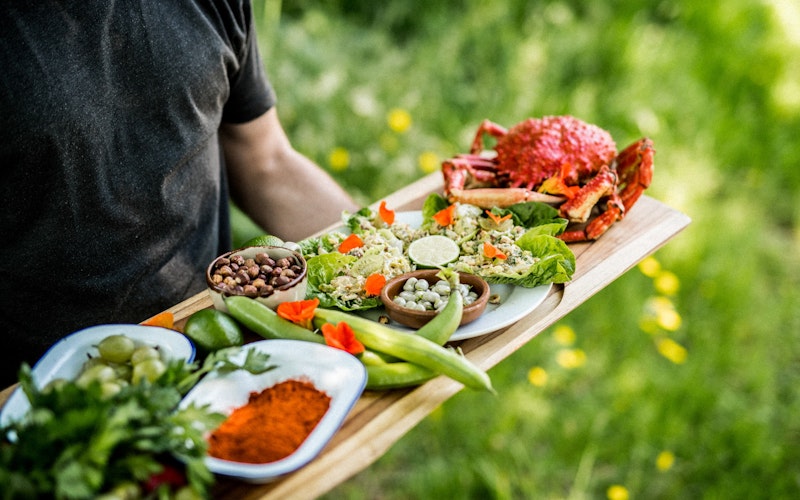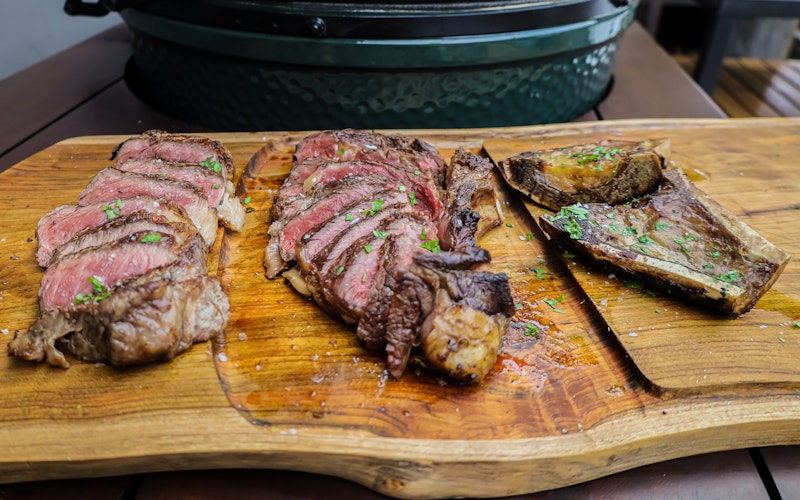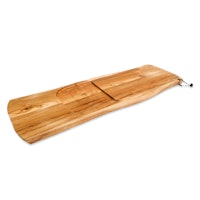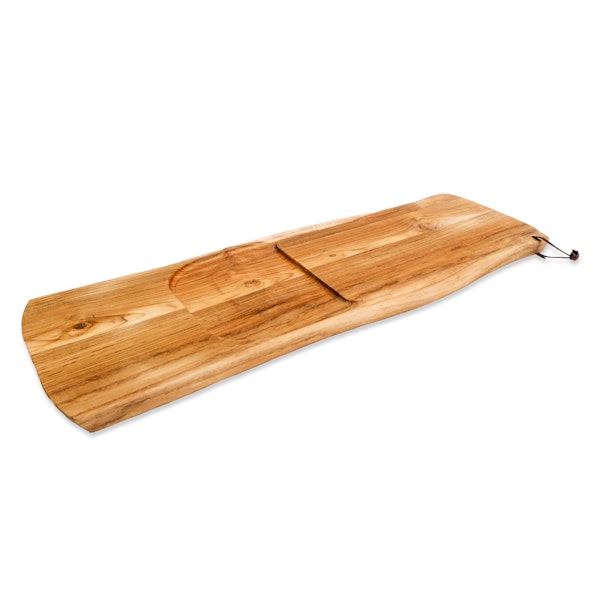 Teak Slather Board
Each of these stunning serving boards is made from a single, solid slice of sustainable teak with beautifully bevelled edges, and lovingly finished with mineral oil. Because of the character of the wood and the artisanal nature of its crafting, no two boards will ever be exactly the same.
The long, elegant boards are designed for presenting to the table anything from sliced steaks to a cheese selection, to hunks of freshly baked sourdough. The indented section in the centre is perfect for slathering butter, dips or oil, or collecting juices and dressings.
Code: AC7108
Perfectly functional, uniquely beautiful
Perfect for serving everything from cuts of meat to cheese, nibbles and antipasti – and no two boards will ever look the same.