Overview
This recipe works best with new-season beetroot, about golfball size. Just give them a quick scrub and toss them on the grill, leaves and all. They only take 30-40 minutes to cook. Served with herbs, lemon and labneh (a simple homemade yoghurt cheese), they're completely, surprisingly delectable.
Making the labneh
Start by making the labneh. Place the yoghurt in a bowl, add the salt and give it a good mix. Line a sieve with a large square of clean muslin or a clean, thin cotton cloth. Spoon the salted yoghurt into the centre of the cloth, then gather up the sides.
Suspend the labneh over a bowl and leave to drain for 2-8 hours, depending on how thick you'd like it.
When drained, lift the labneh from the cloth into a bowl. Chop half the dill and add this to the labneh along with 2 tbsp olive oil, some chilli flakes and half the lemon zest. Mix well and refrigerate until needed.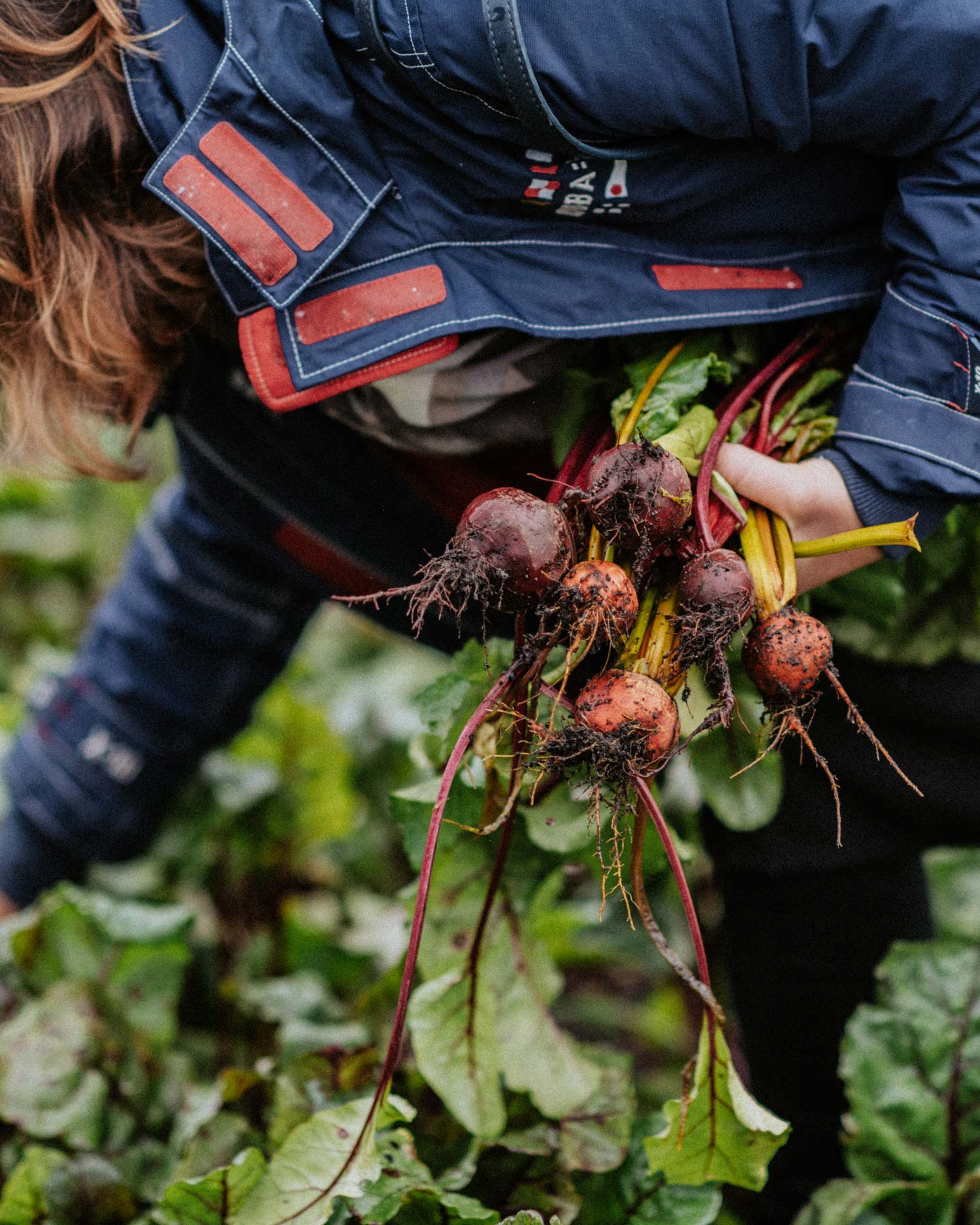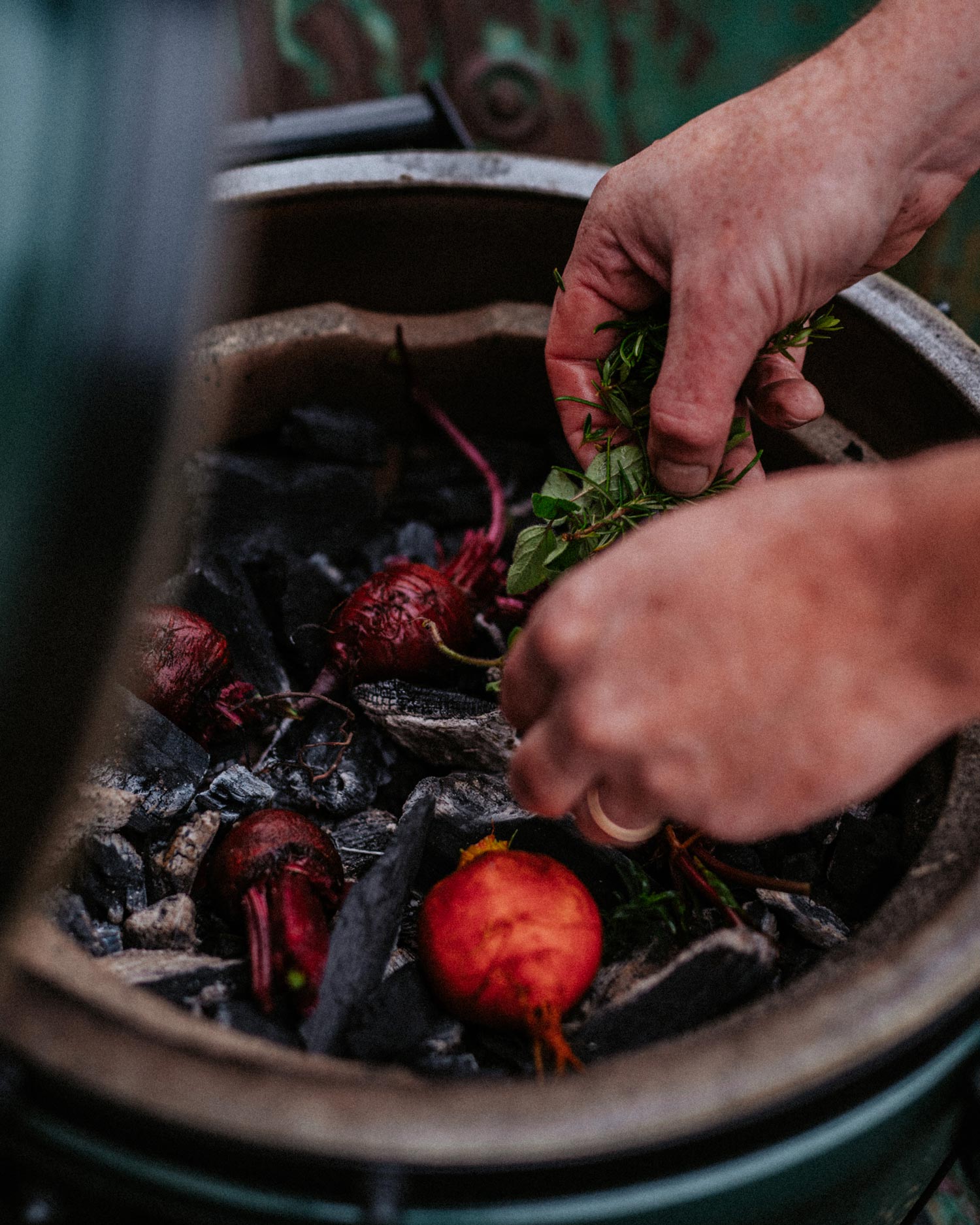 Set up your EGG
Light your EGG. When the temperature reaches 220˚C and the charcoal is white you're ready to cook. Add the beetroot directly to the charcoal and cook for 30-40 minutes or until tender when pierced with a knife. Turn the beetroot regularly as they cook. The tops will smoke and burn but this all adds to the theatre and the flavour. Don't worry if the beetroot blacken - it adds to the flavour and texture.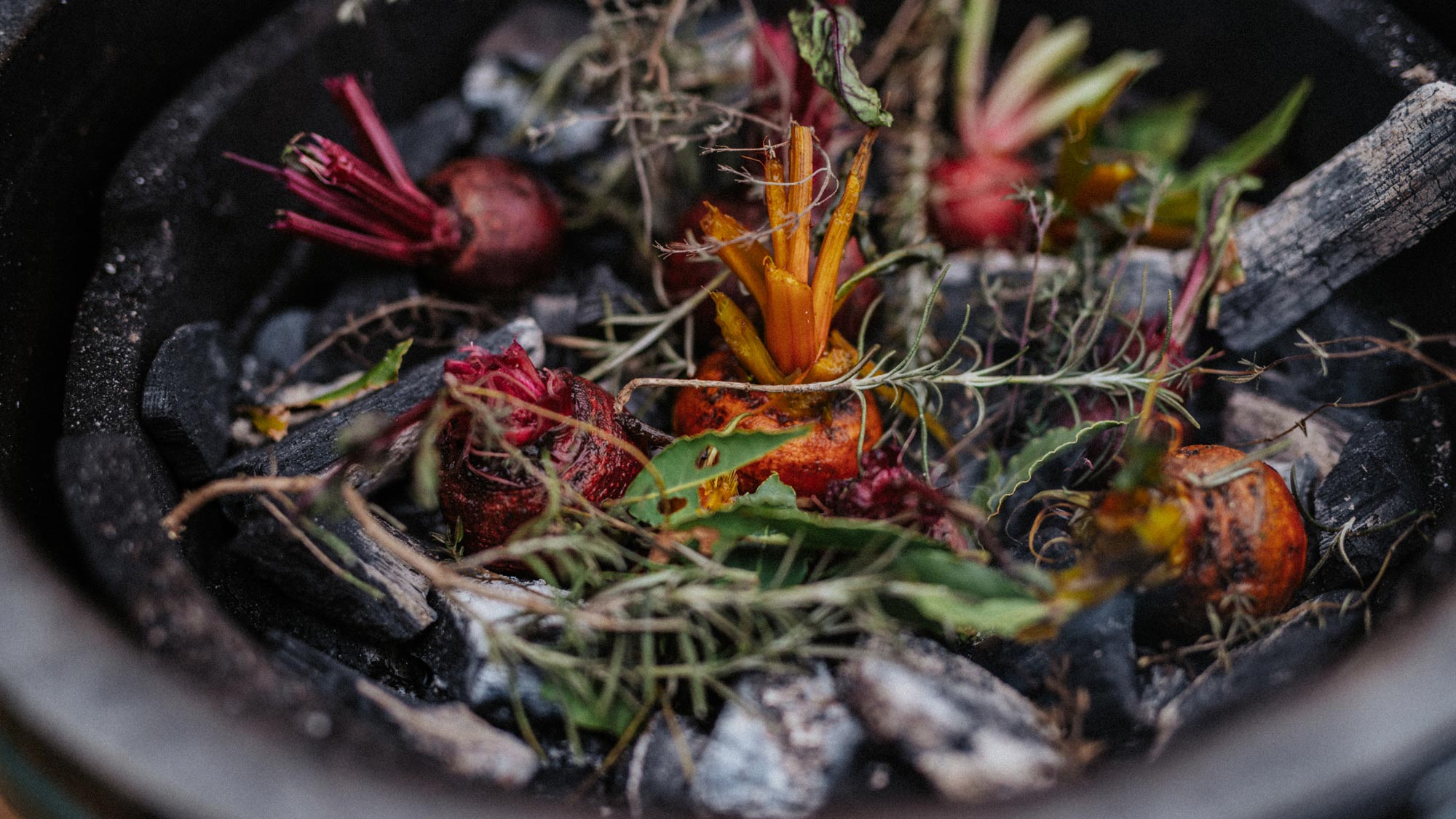 When the beetroot are cooked, cut them in half and place them in a bowl. Add plenty of salt and pepper, a little more olive oil, the remaining dill (chopped), chilli flakes and lemon zest. Tumble together.
Take a large serving platter and spread the labneh over it. Arrange the dressed beetroot over the labneh and bring to the table.