OVERVIEW
Made using Tom Booton's bone marrow gravy, these are Christmas sprouts turned up to 11. The joy of this dish is that you remove all of the sprout prep of Christmases gone by. No peeling, no cross-cutting the bottom.
PREP YOUR INGREDIENTS
Load and light your EGG and place the Stainless Steel Grid on top of the Fire Ring. Your target temperature is 220°C.
Place a skillet on the grid while the EGG is coming up to temperature, then add in a dash of vegetable oil.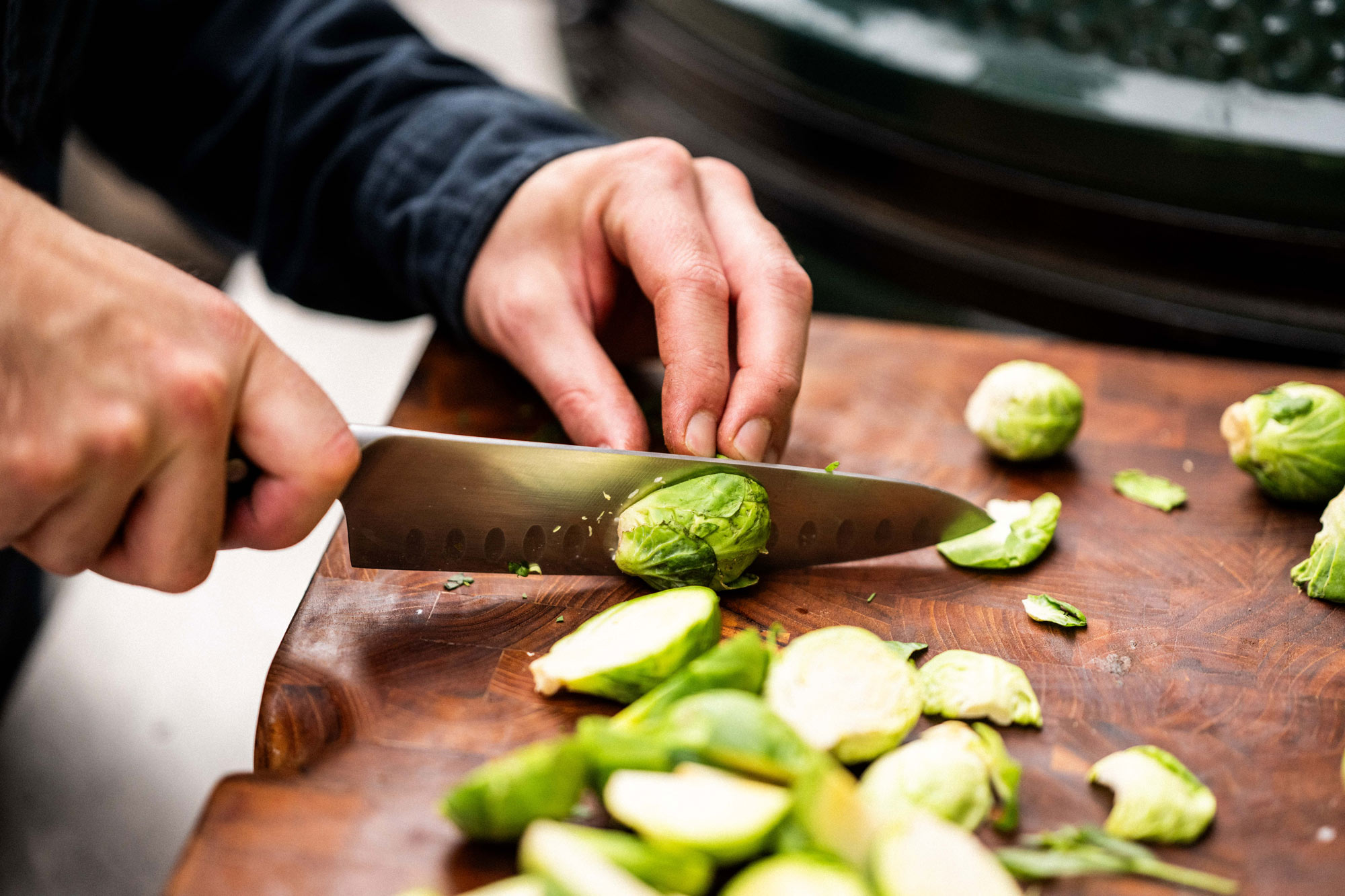 While the pan and EGG are heating up, remove any damaged outer leaves from the sprouts and slice every sprout in half. They can be left whole or cut in quarters if they are small or enormous.
Take the sausage meat out of the fridge. With wet hands, take chestnut-sized pinches of the meat and roll into balls.
GET COOKING
Burp your EGG and add your lardons to the pan. You're looking for the lardons to caramelise and crisp, flavouring the oil.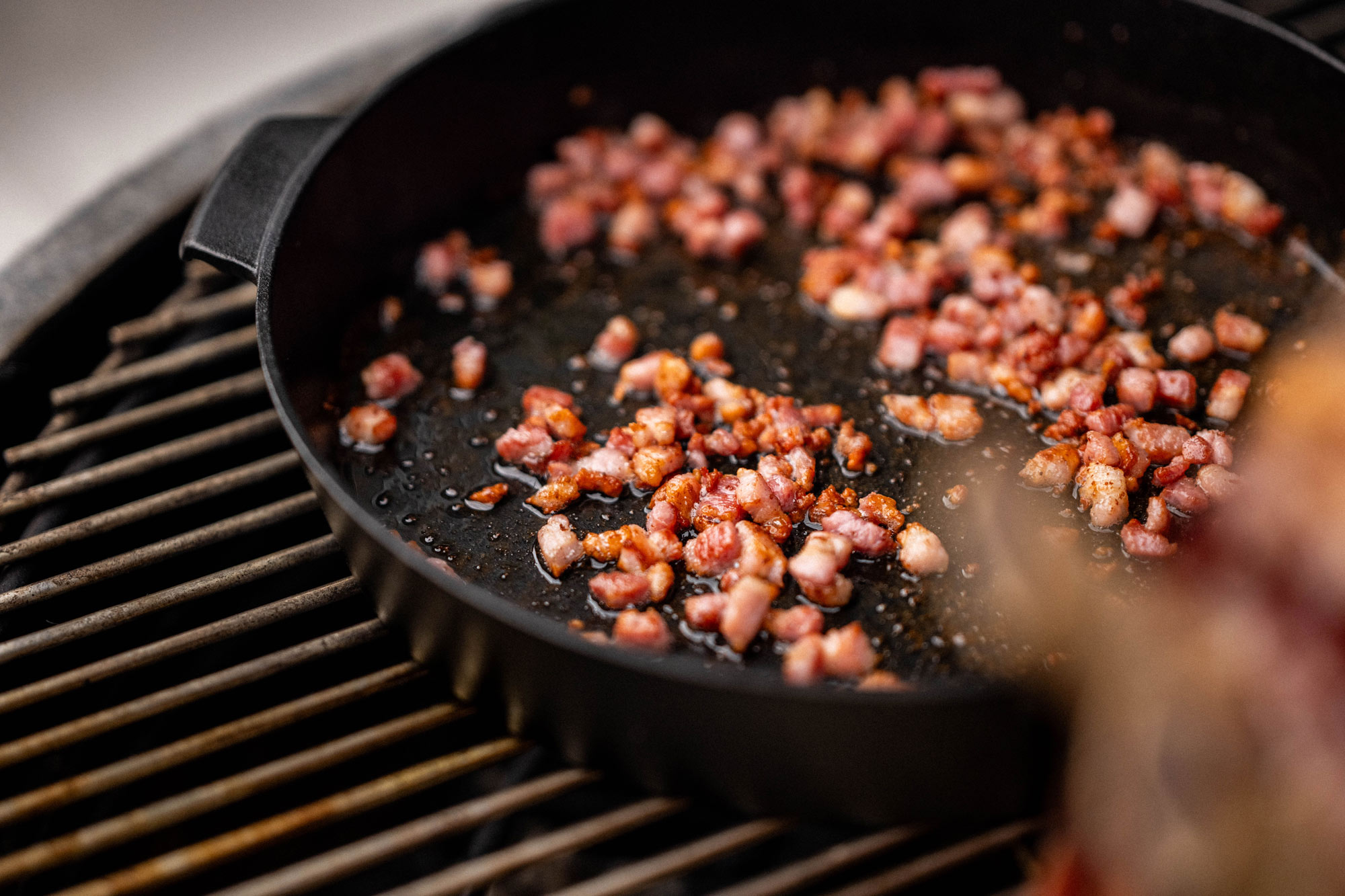 Place your sausage balls on the stainless steel grid to grill.
Once the lardons are crisp, lay your sprouts in the pan cut-side down. Do not stir. Close the dome and cook for 5 to 10 minutes, burping and opening occasionally to turn the meatballs.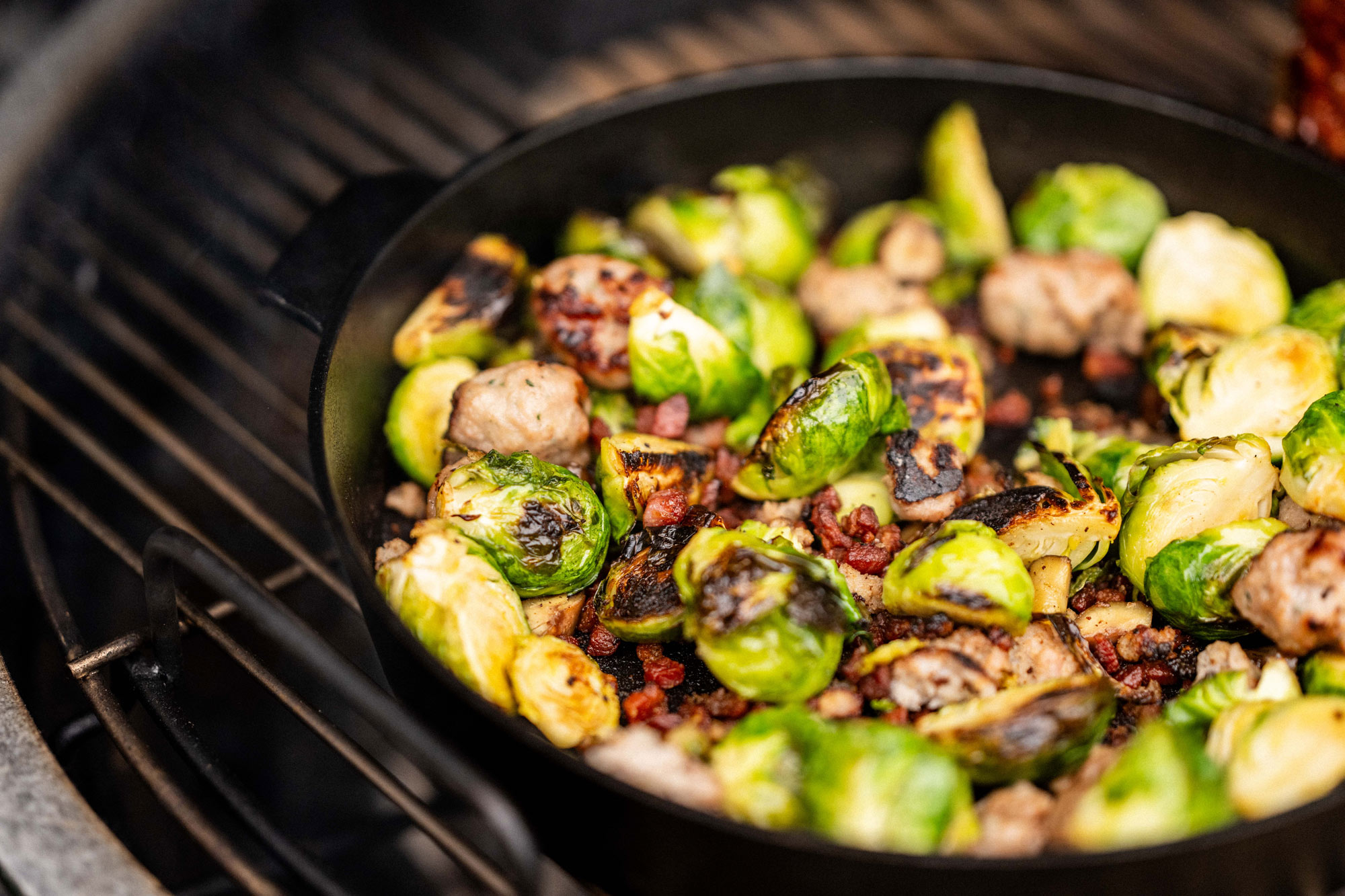 When your meatballs are nicely coloured, add them to the skillet. By now the cut edges of the sprouts should also be nicely charred and caramelised. Don't worry if some bit look a little burnt: it all adds to the flavour. Add in your chopped chestnuts and give it all a good stir, smashing the meatballs as you go.
Add in your gravy and parsley. Combine, then simmer until the sauce has thickened and the brussels are nicely glazed. Serve.