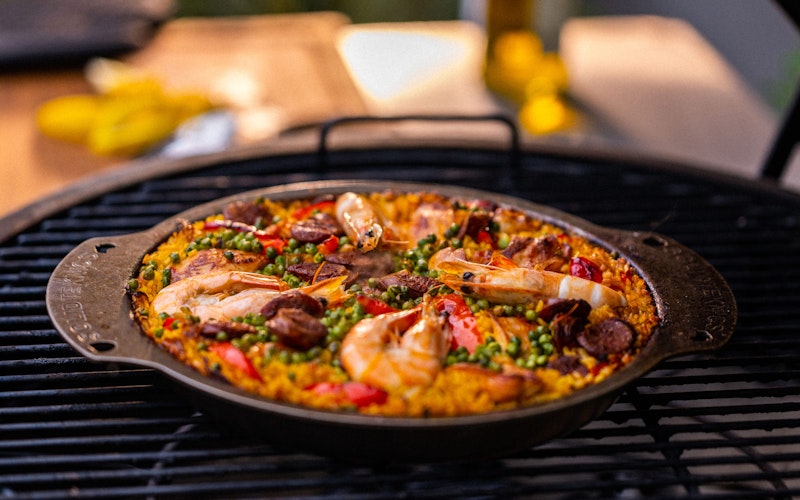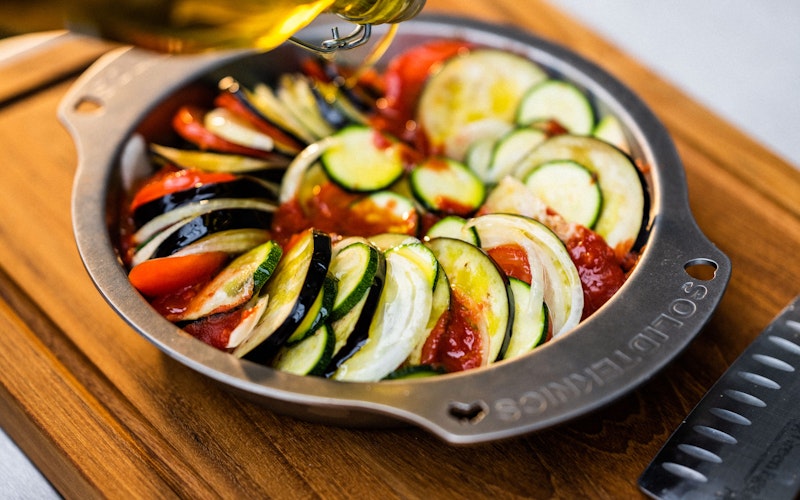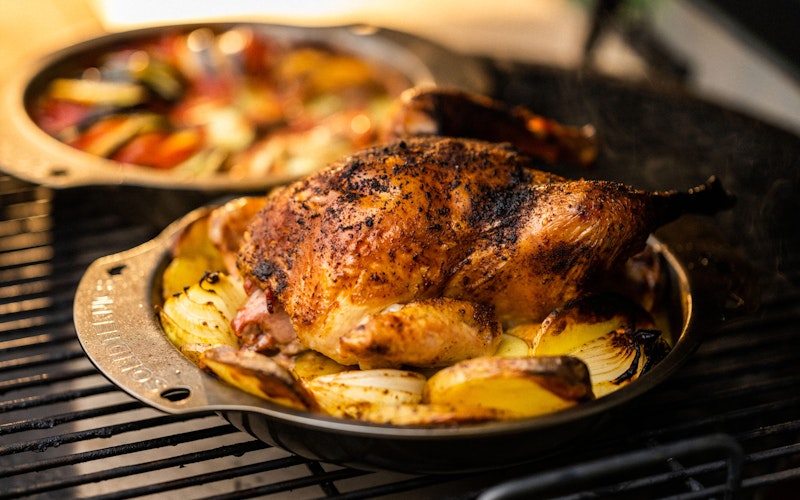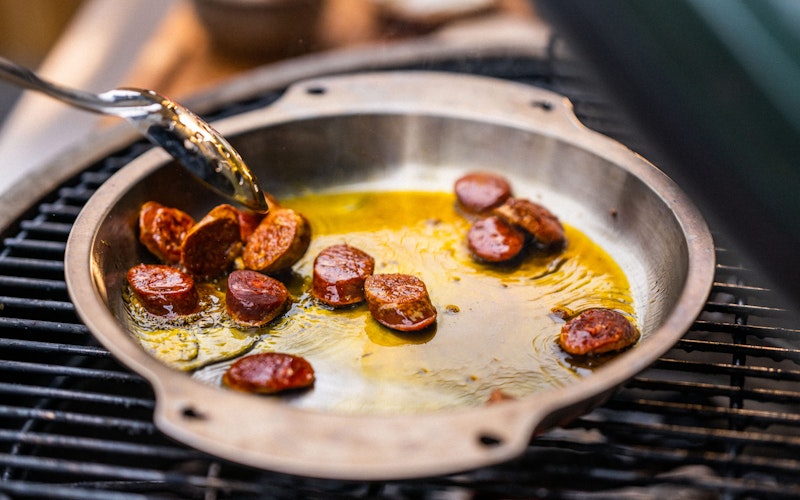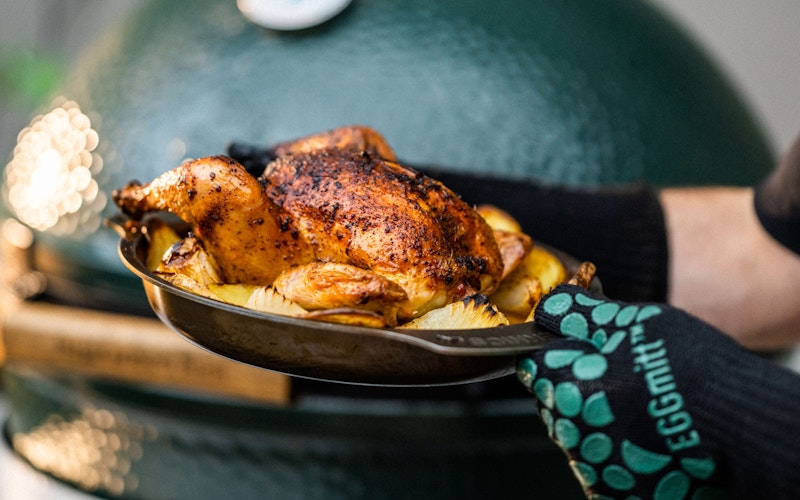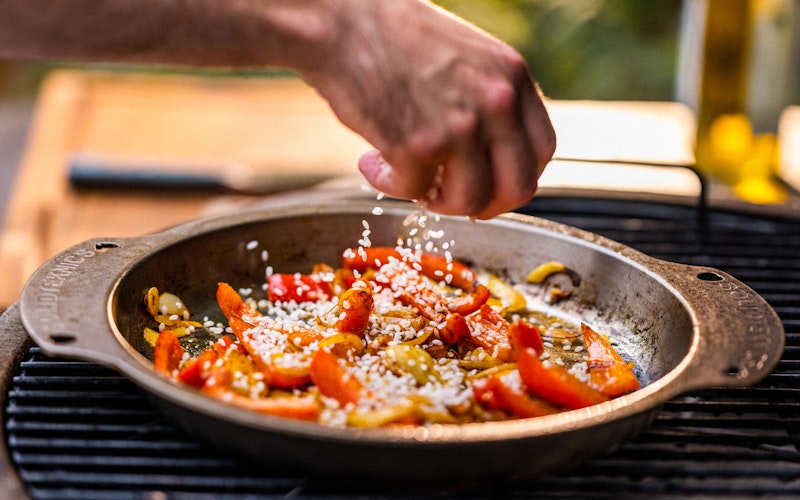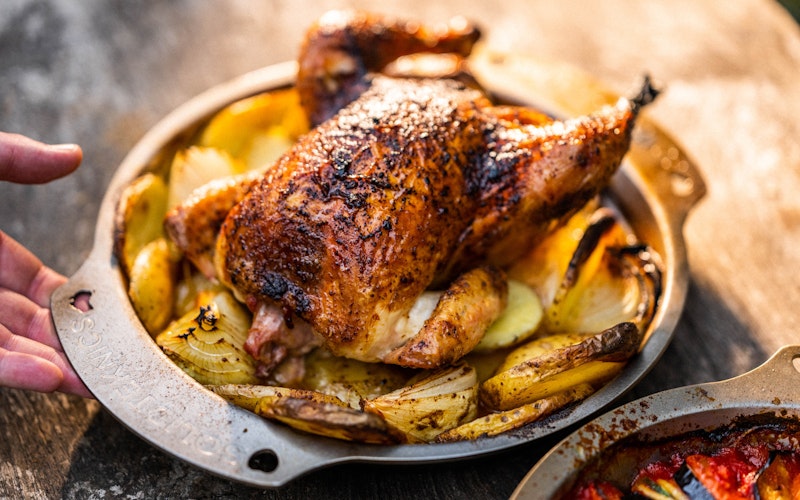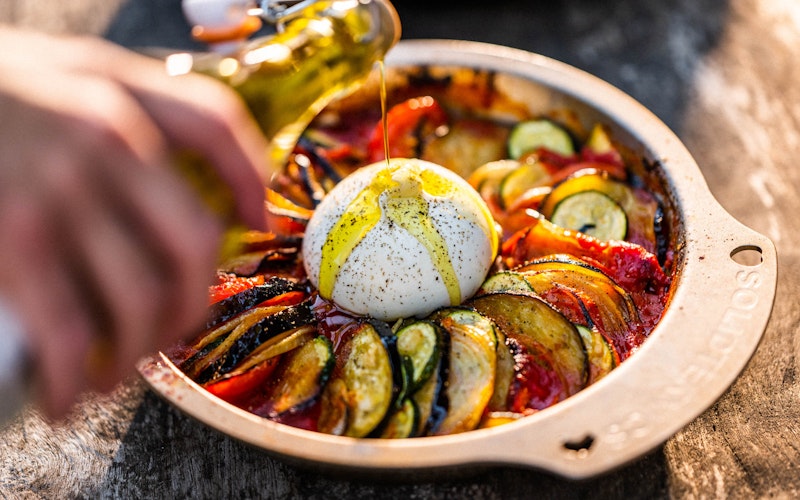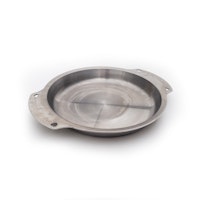 Solidteknics Nöni Oven to Table Pans
£ 190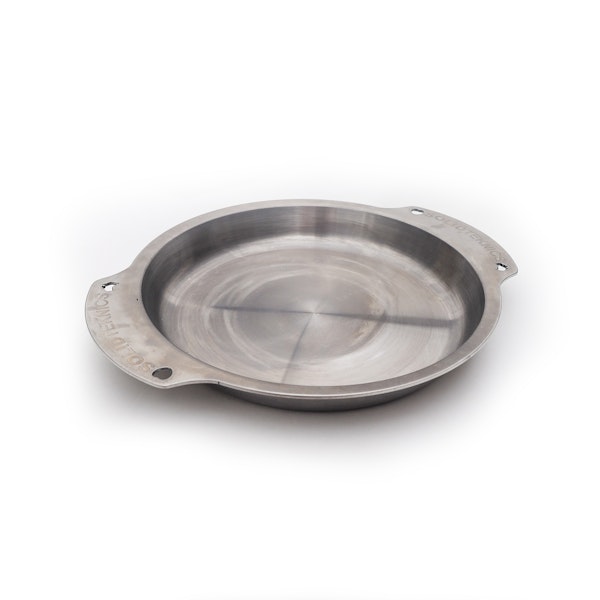 Solidteknics Nöni Oven to Table Pans
Having gained a worldwide fanbase, Solidteknics cookware is now available in the UK for the first time and quickly making its mark. Each of these pans is wrought from a single sheet of 3mm non-nickel stainless steel. Free from toxins, heavy metals and synthetic coatings, they're durable enough to last for centuries, whether you use them in your kitchen on a gas, induction or electric hob or outside on an open fire or Big Green Egg.
This incredibly versatile piece of cookware, available in four sizes, manages to be a frying pan, pie pan, cake tin and roasting pan, all in one. Pair two pans of the same size, one on top of the other, and you can even create a Dutch oven. With its twin handles and stylish design, it's perfect for serving food straight to the table.
20cm: suitable for all EGG sizes
24cm: suitable for all EGG sizes
26cm: suitable for all EGG sizes
28cm: suitable for Large and XL EGGs only
Code: ST-NS228-B
COOKS LIKE IRON, CLEANS LIKE STAINLESS STEEL
The pans are made from German non-nickel stainless steel – a strong, highly conductive material that cooks like iron but cleans like stainless steel. They don't need to be seasoned, making them incredibly low maintenance.
BUILT TO LAST MULTIPLE LIFETIMES
Each pan is created from a single sheet of metal: no joins, no screws, no rivets. This makes them more stable, easier to maintain and adds to their longevity. That's why all Solidteknics pans come with a multi-generational guarantee.
PANS THAT CAN HANDLE THE HEAT
Thanks to their impressive conductivity and heat retention, these pans heat up quickly and perform with impressive consistency. They're ideal for both domestic and professional use, which is why they've taken Australia, the US and South Korea by storm.
SUITABLE FOR ANY HEAT SOURCE
As well as being perfectly suited to cooking on the Big Green Egg, these Solidteknics pans can be used on any other heat source, such as:
Open fires
Hot plates
Electric hobs
Electric ovens
Induction hobs
Gas hobs
Gas ovens
They are also attractive enough to be taken straight to the table for serving.
ON THE ROAD
If you're hitting the road with your MiniMax EGG, one or two of these incredibly versatile pieces of cookware might be the only pans you need to pack: perfect for making everything from a morning fry-up to a roast chicken, to a beachside paella.