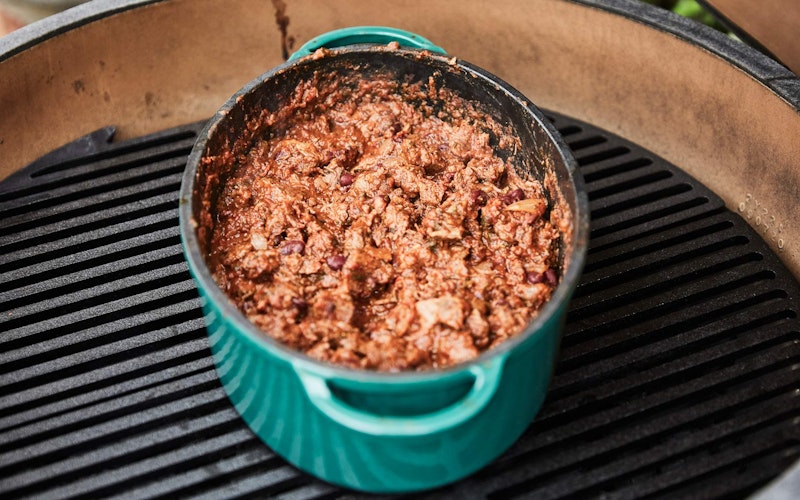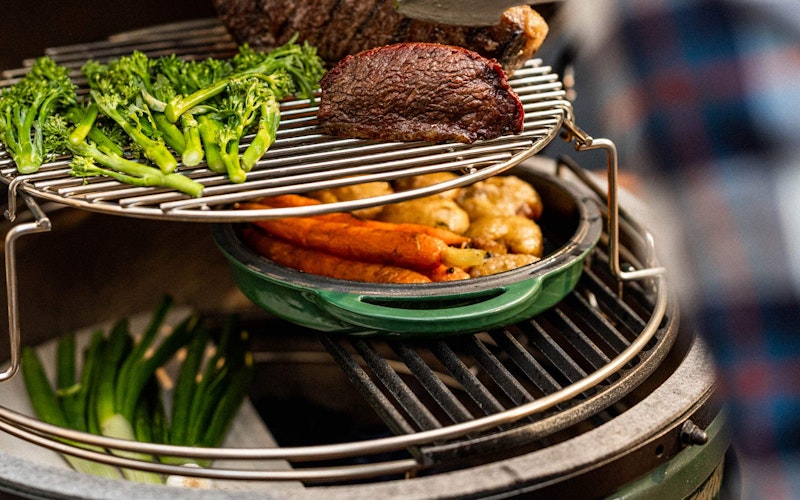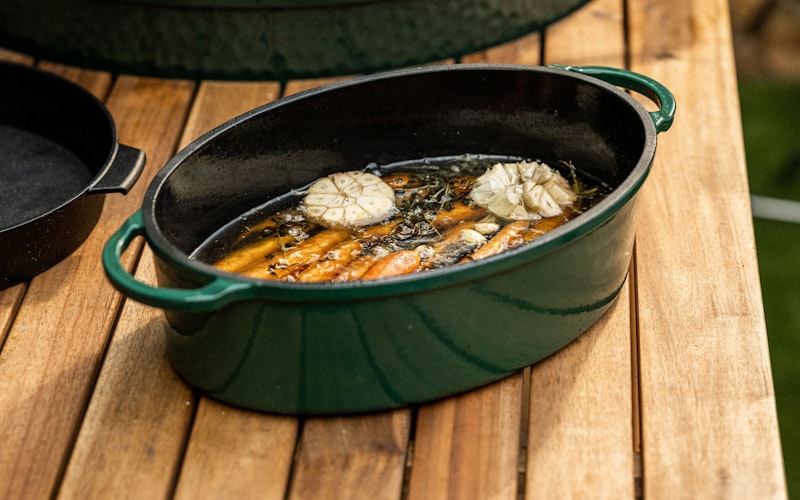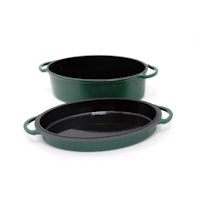 Enamelled Dutch Oven
£ 180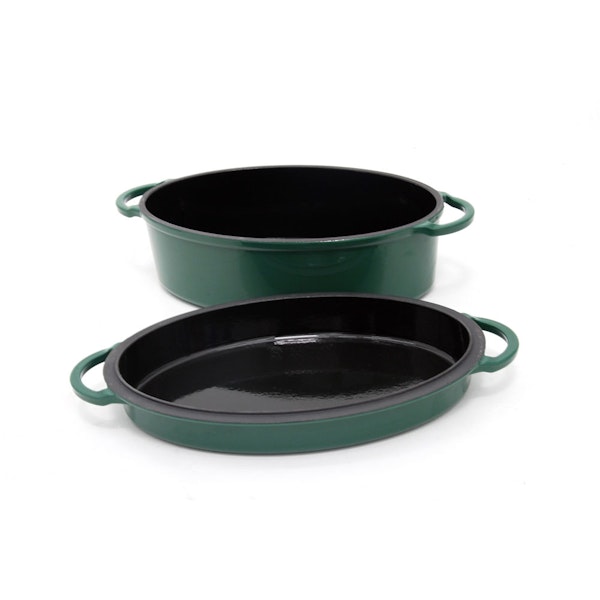 Enamelled Dutch Oven
Our 5.2 litre oval Enamelled Dutch Oven will be your faithful friend for slow-cooking, simmering, braising and baking for many years to come. Not only do you get two pans for the price of one — the lid can be used separately from the main dish or you can combine the two for stews and casseroles — but both elements also make great serving dishes.
Code: AC6218
Our most popular cast iron pan
There's a reason it's called a Dutch Oven. Thanks to its heavy cast iron design this clever dish offers incredible heat retention whether you are using it at high or low temperatures. Perfect for soudough loaves or slow-cooked curries.
Two Dishes in One
Our Enamelled Dutch Oven has handles on both the base and the lid so you have the option of using the two components individually, whether for cooking or for showcasing your creations.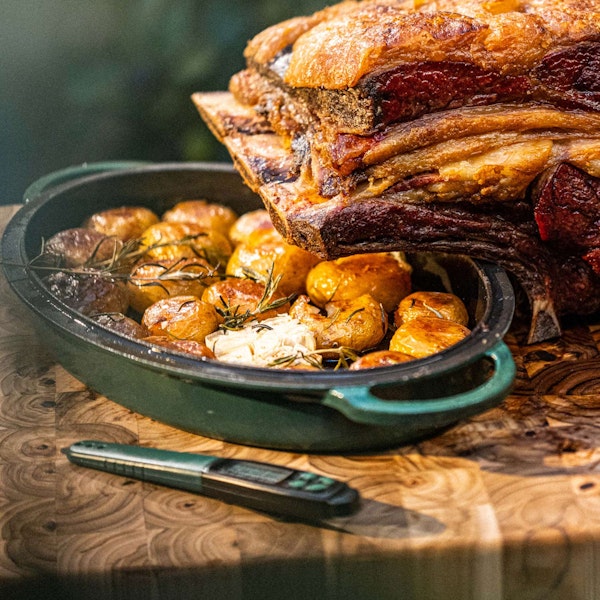 Dishwasher Safe
Unlike our other cast iron products, this Dutch Oven is dishwasher safe thanks to its racing green enamel coating. No seasoning or special treatment required.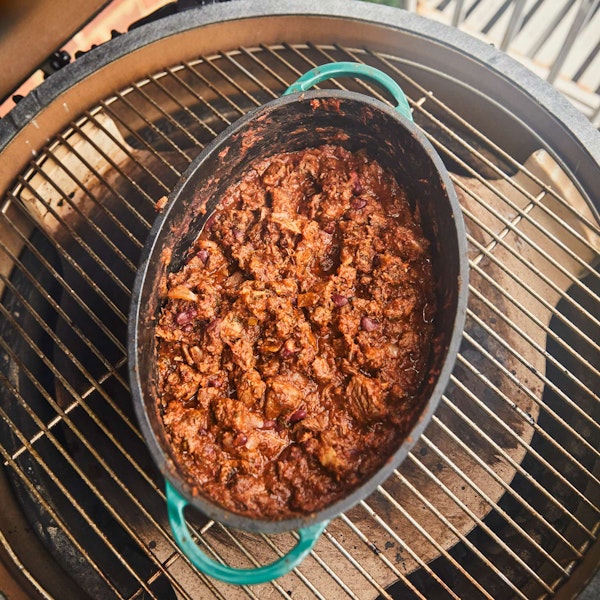 FAQs
You can make all sorts in a Cast Iron Dutch Oven. It works just as well as a sauté pan at high heats as it does as a slow cooker at low temperatures. This means you can do everything from browning meat to baking bread to making stews and casseroles. One of our favourites things to make in it is a classic chilli con carne. We say 'classic' but thanks to the Big Green Egg it's anything but, as the meat takes on a hint of charcoal smoke wich deepens and enriches the flavour. For a step-by-step guide to this recipe (plus many more), explore our Recipes area.
All of your iron products – including the rEGGulator from time to time – require a light brushing of oil. After use, clean your pan with hot water and a soft sponge. Avoid detergents or scrubbers, as these are likely to take off the seasoning you've built up; the same seasoning that helps prevent food from sticking and gives your cooks amazing flavour.
Instead, brush down after use with a non-abrasive cloth, and then season with sunflower or rapeseed oil, which have a high burning temperature and won't leave a bitter taste.
You can find full cleaning and seasoning instructions here.