Overview
Matt Burgess's Charred Sweet Potato with Miso and Five Spice takes flavours from Japan, China and the Middle East and applies them to sweet potatoes in a way that shouldn't make sense but somehow does.
Method
For the tahini miso dressing, weigh out all the ingredients into a bowl and whisk together. Leave to sit for 20 minutes before use.
Make the fried garlic oil by placing the garlic and oil into a cold pan and bringing up to a low temperature to cook. Add the salt and five spice and fry for 2 minutes. Remove and leave to cool.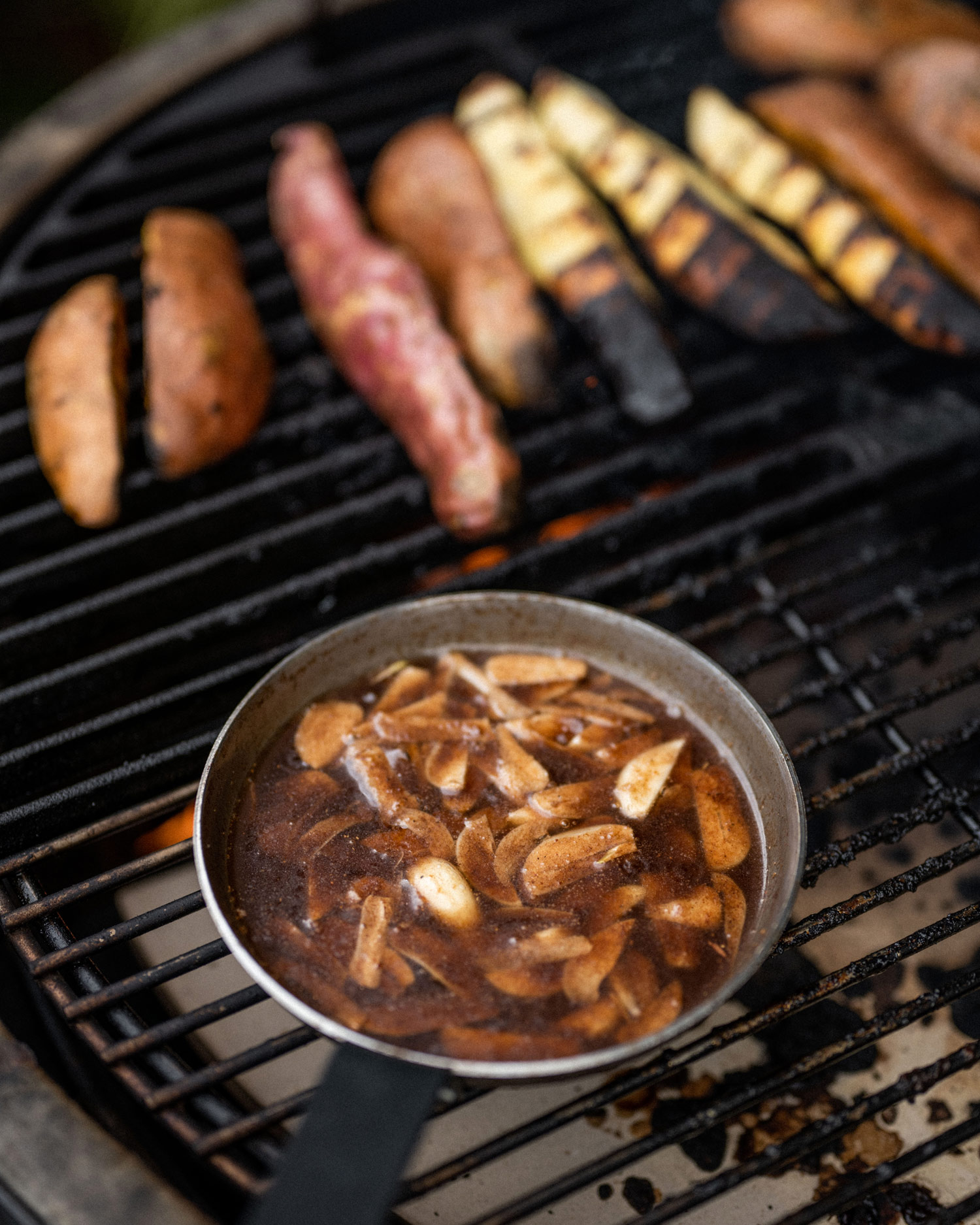 Cut the sweet potato into even wedges and toss in olive oil.
Load & light your EGG setting it up for direct cooking at 160°C. Place a couple of pre-soaked Apple Premium Woodchunks onto the coals, and cover with a Cast Iron Searing Grid.
Once to temperature, lay your sweet potato wedges onto the grid.
Cook for 20 minutes, turning the potatoes from time to time so they cook evenly.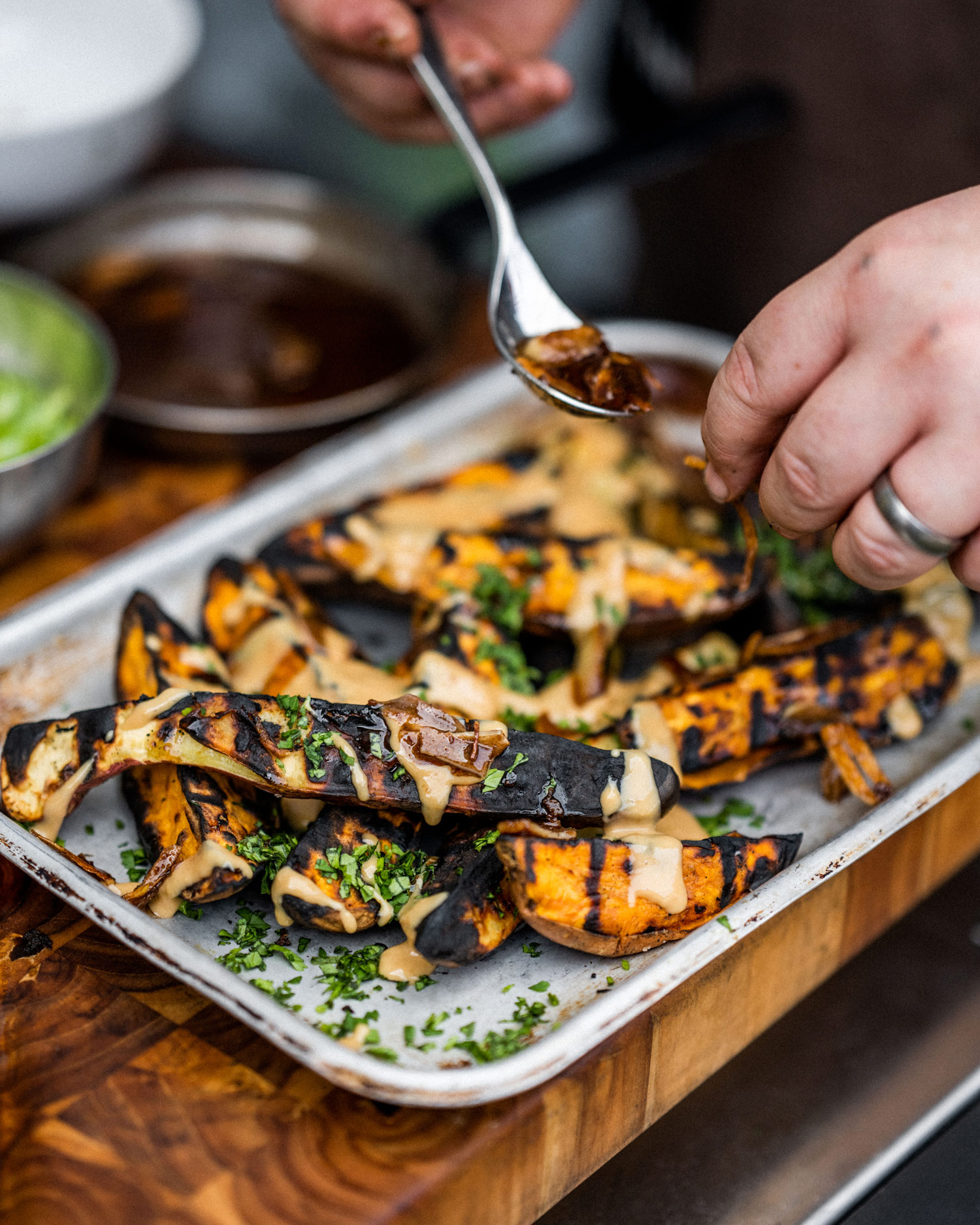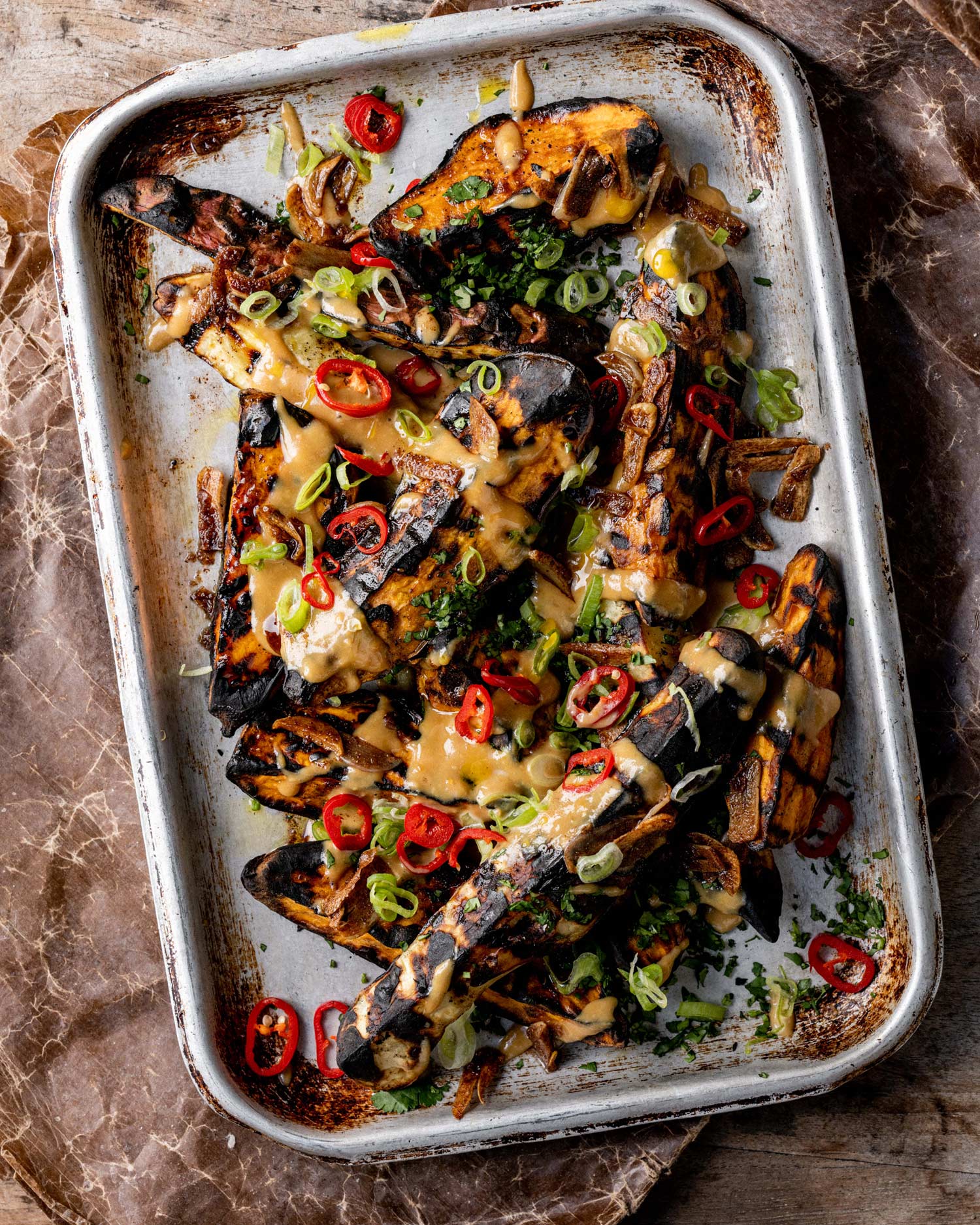 Remove the potatoes, toss in the chopped coriander and place on a plate. Spoon over 2 tablespoons of tahini miso dressing and 1 tablespoon of fried garlic oil. Sprinkle over the chilli and spring onions and finish the dish with a few coriander leaves.