OVERVIEW
We love cooking rabbits; they are tasty and if cooked gently with love are tender and delicious. They seem very happy soaking up all the flavours around them.
BROWN THE RABBIT
Load and light your Big Green Egg. Your target temperature is 200˚C.
In the pan on the Cast Iron Searing Grid, heat a glug of olive oil then start to gently brown the rabbit pieces. You want them to have a good colour all over, but not be cooked all the way through. Remove from the pan and leave to the side.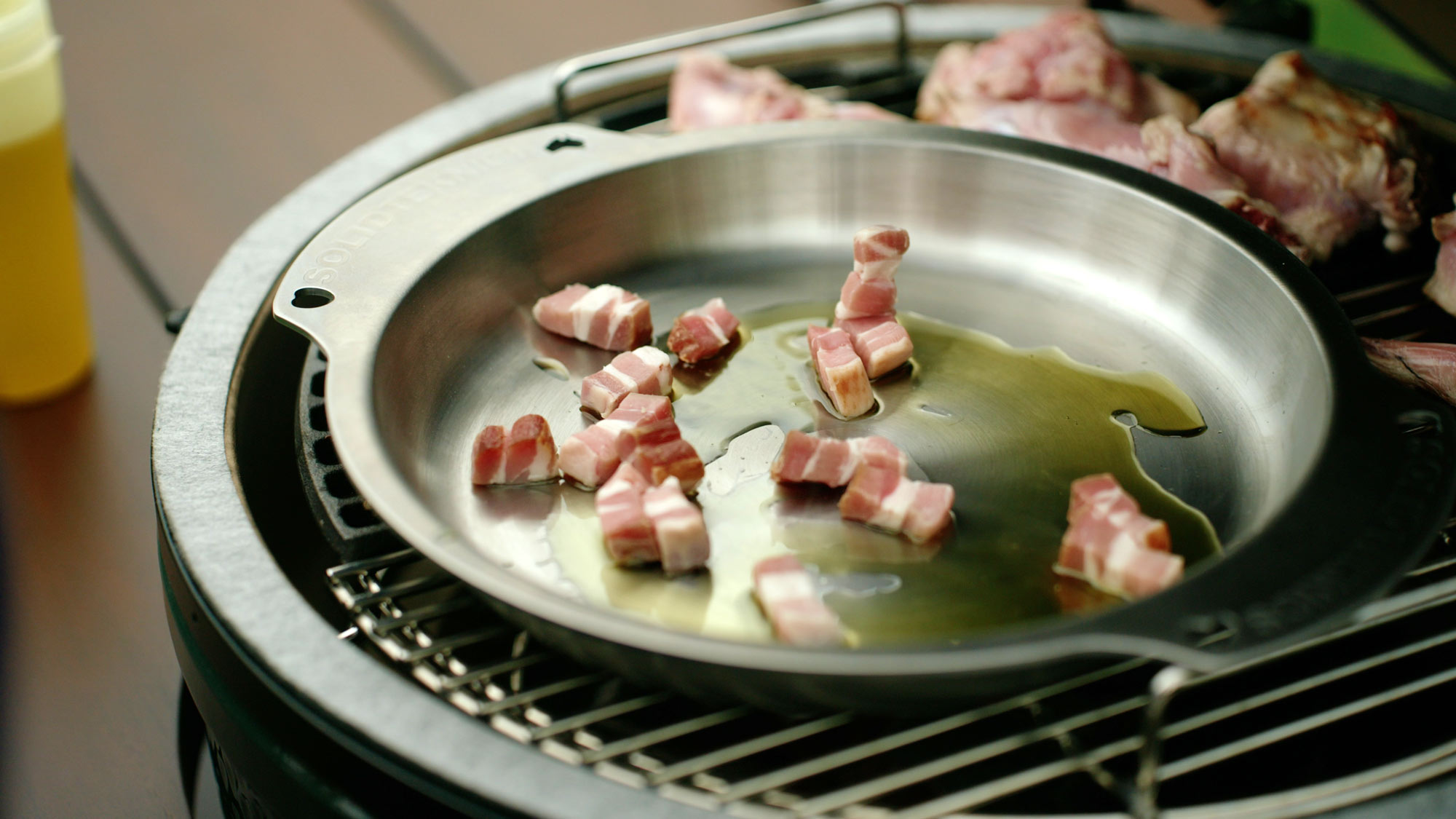 Add the shallots, bacon and garlic to the pan, return to the heat and give them a good 10 minutes to get to know each other.
Place the rabbit pieces back in the pan, pour in the cider and season with salt and pepper. Let the cider bubble away for a couple of minutes, then pour in the stock.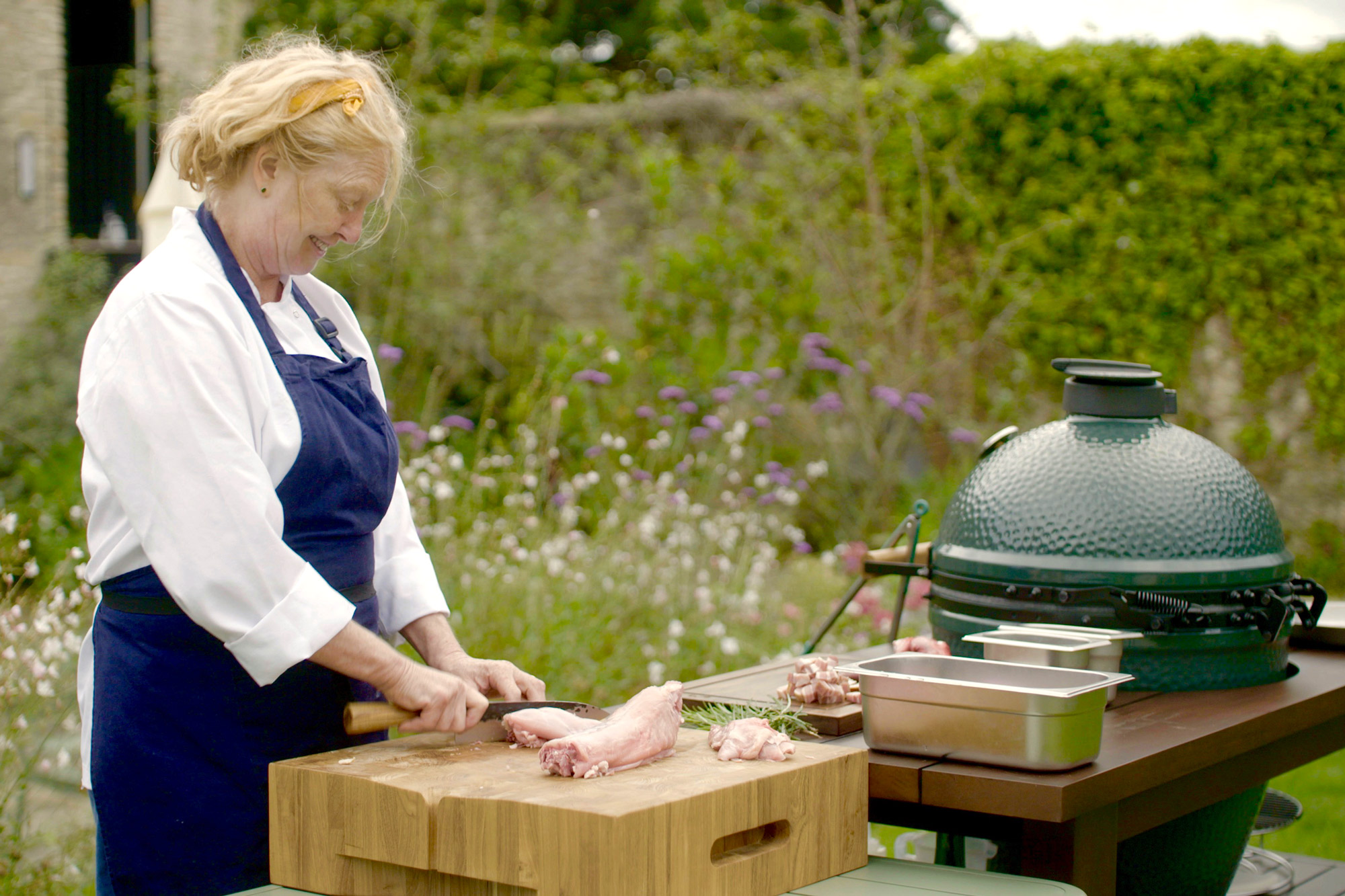 GENTLY COOK YOUR DISH
If you're cooking without an EGGspander, install your ConvEGGtor. Adjust your vents so the temperature drops to 150˚C. Return your pan to the EGG (on the indirect side if you have an EGGspander in place). Close the Dome and leave the rabbit to gently cook for about 40 minutes. When the meat is tender, take the pan out of the oven, cover and leave to rest for about 20 minutes.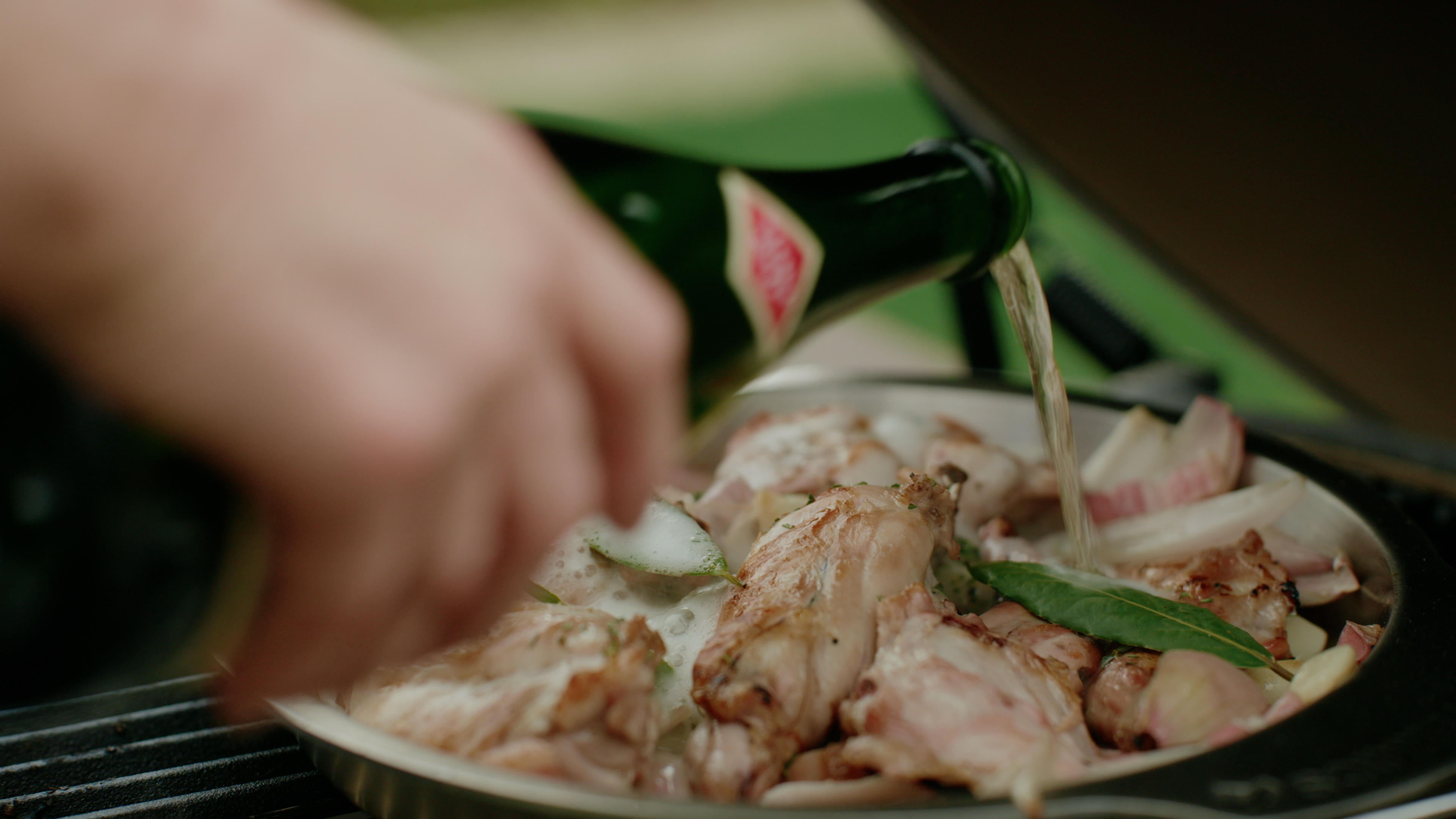 GRILL THE POTATOES
Parboil the potatoes while the rabbit is cooking. Then, when the meat is resting, grill the potatoes on the Cast Iron Searing Grid until they have a good colour.
Finally place the pan back on the heat, mix in the mustard and creme fraiche and leave to simmer for a moment. Add the grilled potatoes, taste and season. A feast!