OVERVIEW
A gratin is a wonderful thing at the best of times, but there's something particularly satisfying about making one that uses up leftover vegetables from a roast. Particularly as it makes a great accompaniment to another roast!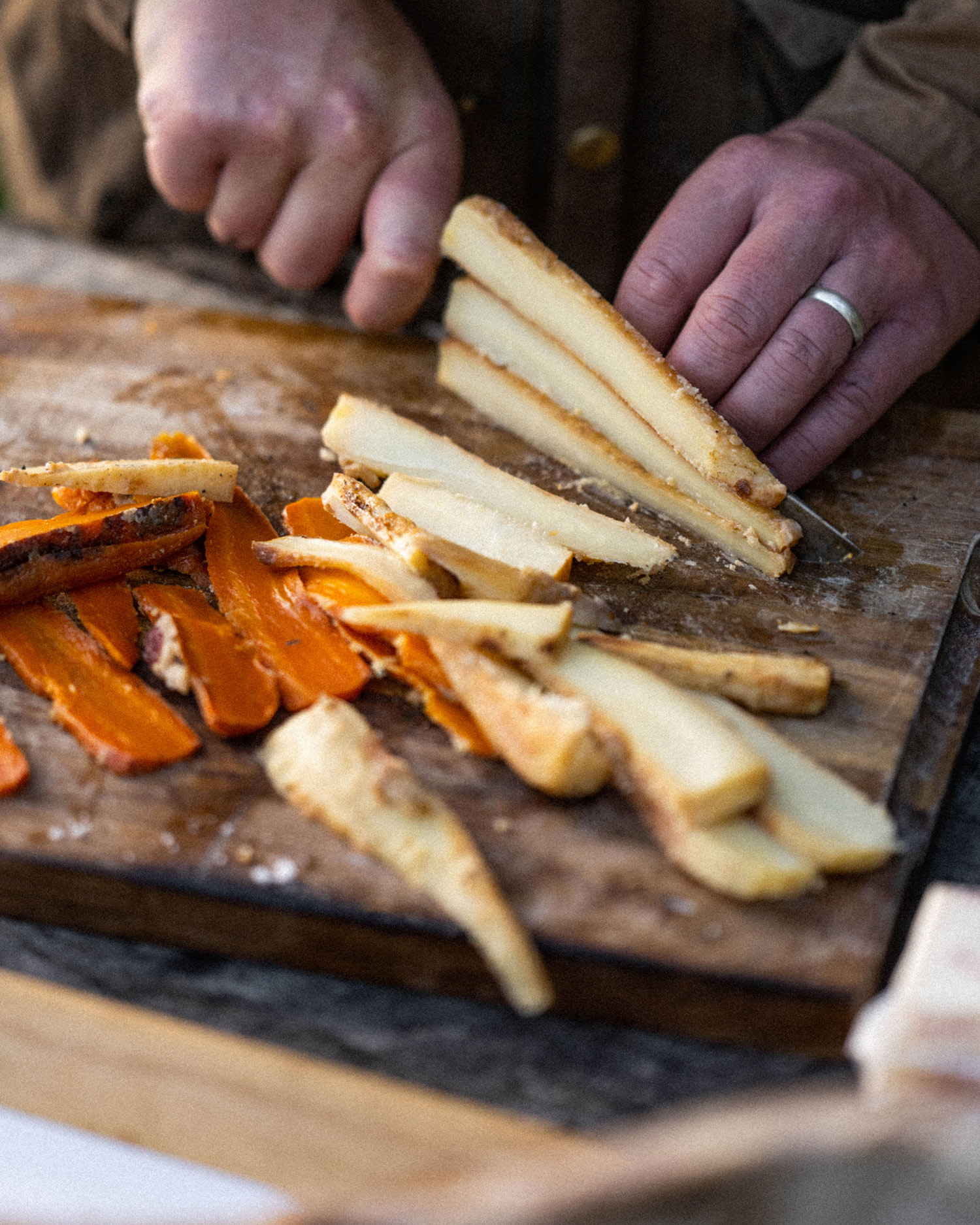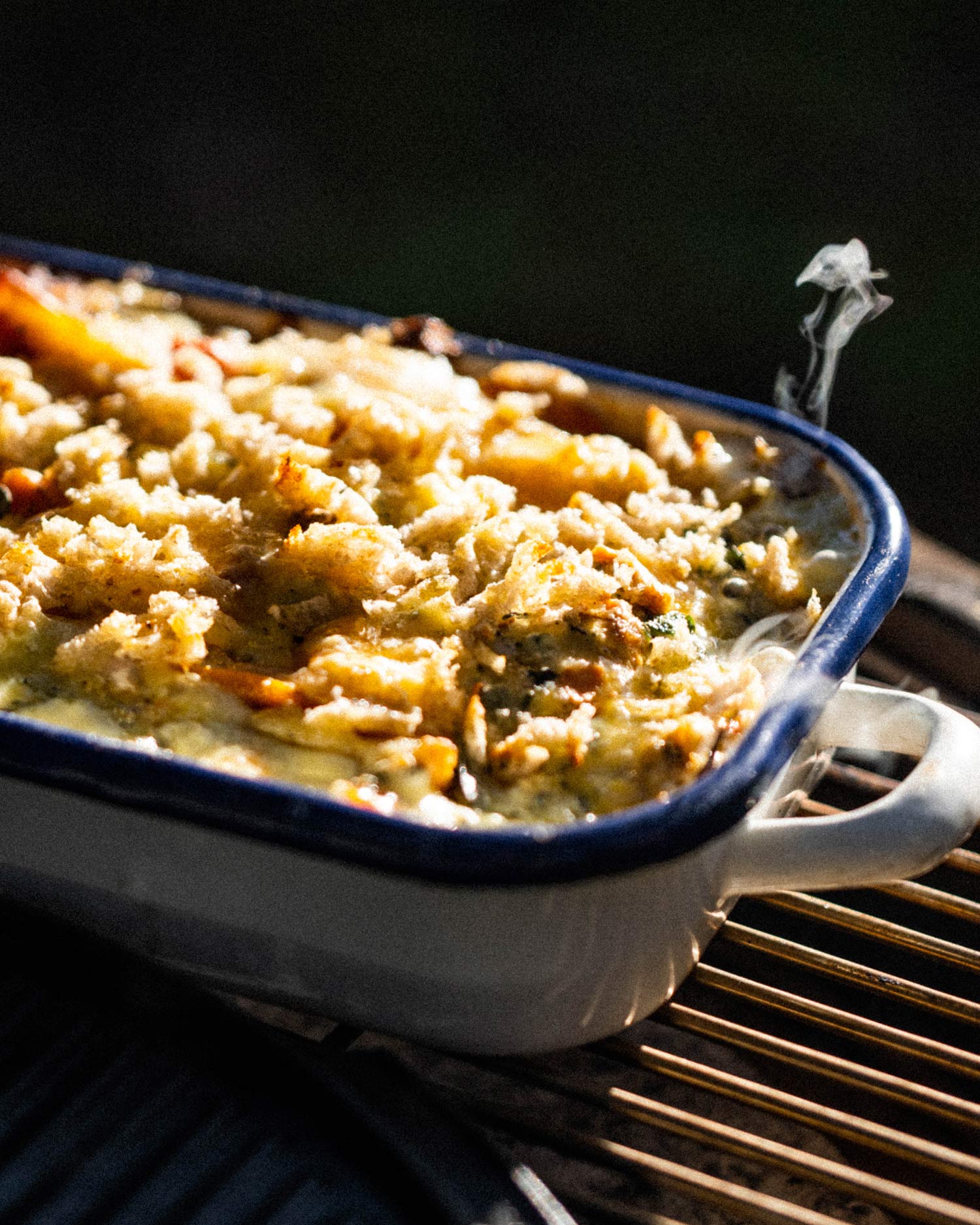 SET UP YOUR EGG
Load and light your EGG. You're looking to cook indirectly at 200˚C, with the ConvEGGtor in the legs-up position and the Stainless Steel Grid on top
Layer up the vegetables in a baking tray.
In a pan, heat the cream and stock together and add the nutmeg, sage and tarragon.
Pour over the vegetables and season well with salt and pepper. Sprinkle over the cheese and breadcrumbs and bake in the EGG for 45 minutes until bubbling and golden.