Overview
Nothing screams 'party' quite like a pina colada – an emblem of seventies dinner party sophistication. This dessert uses the sweet, coconutty, boozy kick of a pina colada-style sauce to accompany a duo of gorgeously caramelised pineapples, cooked on the Rotisserie. You will need a blender for the pina colada mix.
Set up your EGG
Set up your EGG for direct rotisserie cooking, with the Rotisserie ring in place and the motor unit plugged in.
With a good peeler, peel both pineapples, leaving the tops on. Remove the top fork from the Rotisserie spit. Thread the first pineapple onto the spit (you may need to create pilot holes through the pineapples first). Securely skewer the pineapple onto the bottom fork. Add the second pineapple to the spit and skewer it with the top fork, then tighten the wing screws. Make sure the pineapples are placed in the centre of the spit, allowing it to turn in the rotation grooves.
Sprinkle or roll the pineapples in 250g brown sugar so they're evenly coated. Place the spit into the Rotisserie motor and switch it on.
Method
If using fresh pineapple for the pina colada mix, cut it up into chunks and freeze overnight in a ziplock bag.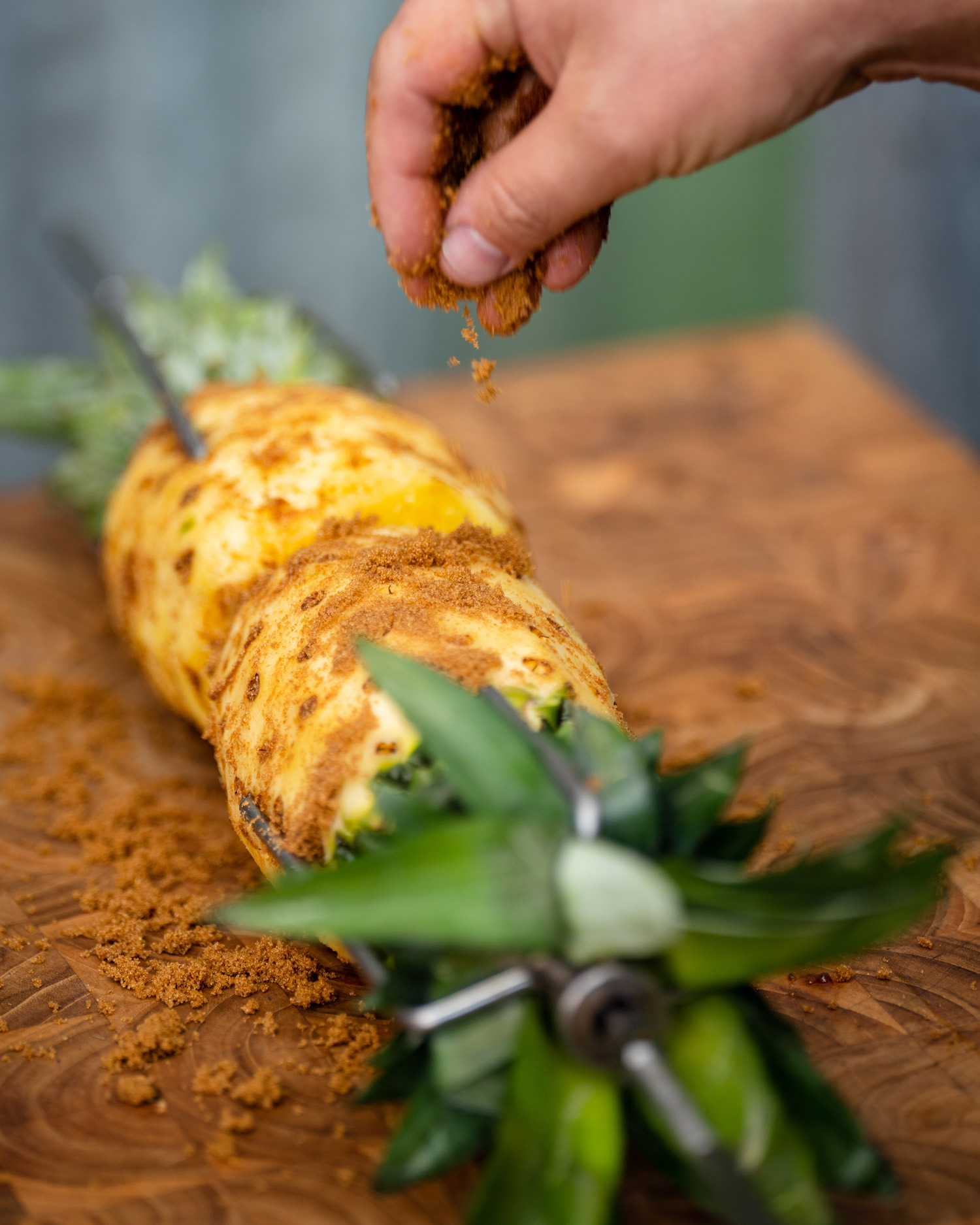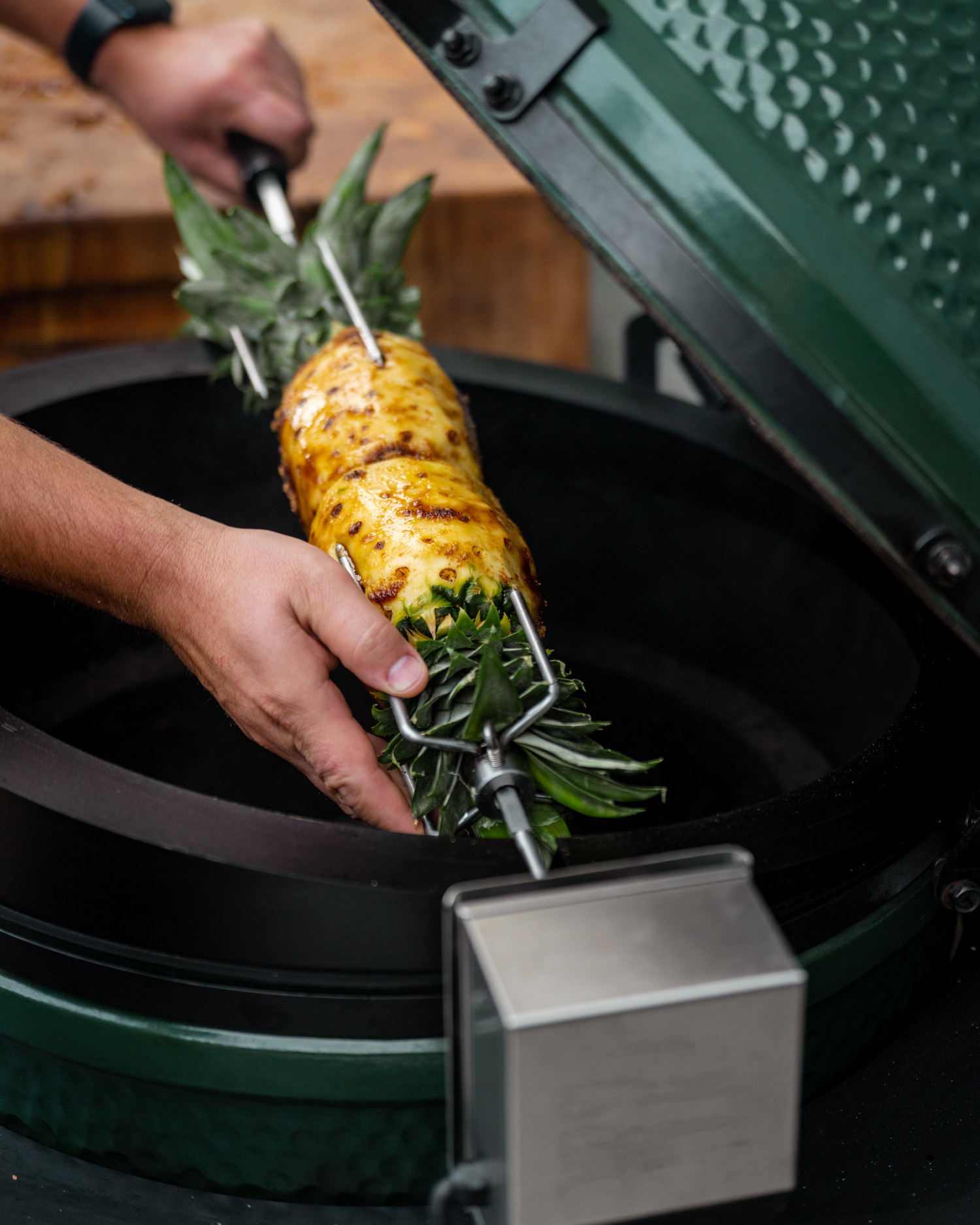 Mix the remaining 200g brown sugar with the spiced vanilla rum to make a glaze. Use this to baste the Rotisserie pineapple every 10 minutes, ensuring you have a little bit left over to dress the finished dessert. Basting might create some flames, but don't worry – this is just the alcohol burning off and caramelising. Please be careful though!
Remove the pineapple chunks from the freezer. Add them to a blender with the coconut cream, the pineapple juice, the rum and some ice cubes. Blitz until smooth, adding more cream if too liquidy. Place back in the fridge or freezer until you're ready to serve.
When the pineapple is cooked, you should be able to easily slide a knife through it. Remove it from the EGG and carefully slide it from the Rotisserie. Remember, the sugar glaze will be extremely hot to touch, so take extra care.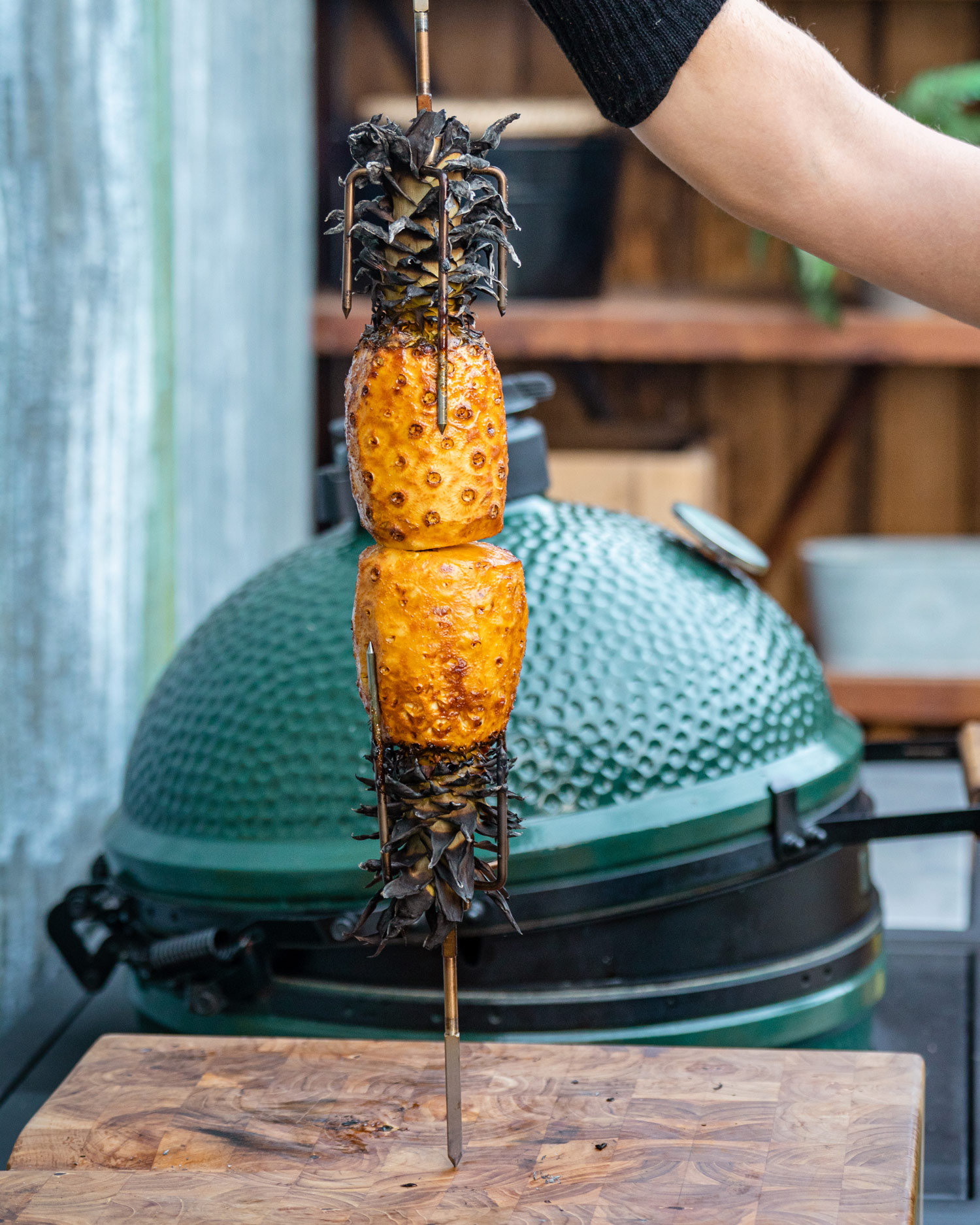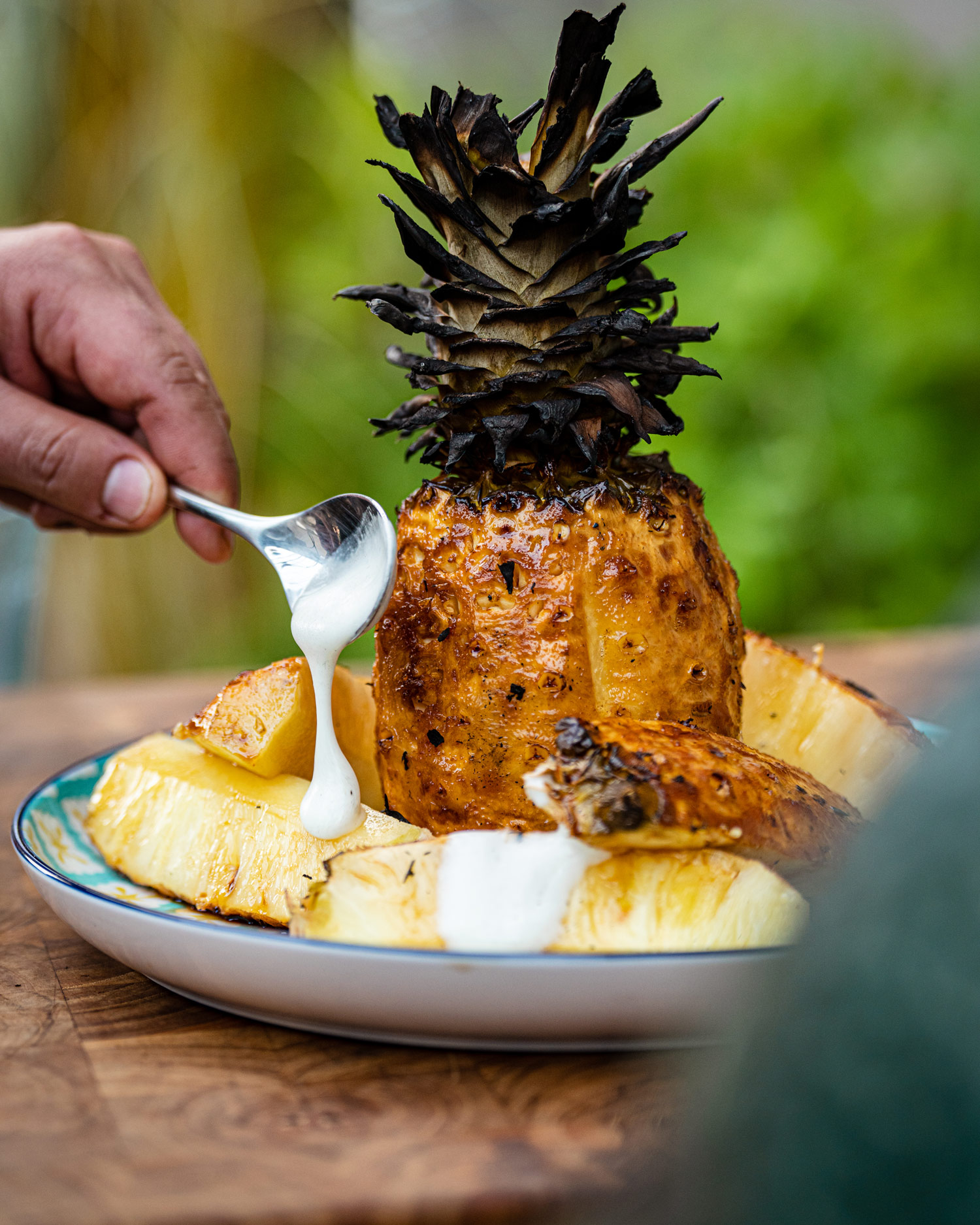 Slice the pineapple into even portions, rounds or fingers, then serve with blobs of the blended pina colada mixture. Drizzle over some of the leftover rum glaze.
Pour the rest of your pina colada into a glass and enjoy the two together!