OVERVIEW
Turbot is a gorgeous, flavoursome fish with a firm texture that retains moisture wonderfully during a cook. This recipe requires a fish cage – a traditional bit of kit that clamps around a fish, allowing you to grill and turn the fish over an open flame. If you don't have one, rig together two wire cooling racks with some wire. Paperclips work well.
Make sure the two racks are securely fastened around each edge and use tongs to grip the whole thing. Prepare any sides before starting to cook the fish, and be ready to take it directly to the table, as the cooking will require constant attention.
PREPARE THE FISH
Dry the skin of the prepared fish, brush with oil, season with salt and place in a fish grilling cage. Make the dressing by reducing the fish stock in a small pan on the stove by half, then whisking in the wine, vinegar and olive oil.
SET UP YOUR EGG
Set up your EGG for direct cooking, using the Stainless Steel Cooking Grid. Your target temperature is 150-180˚C.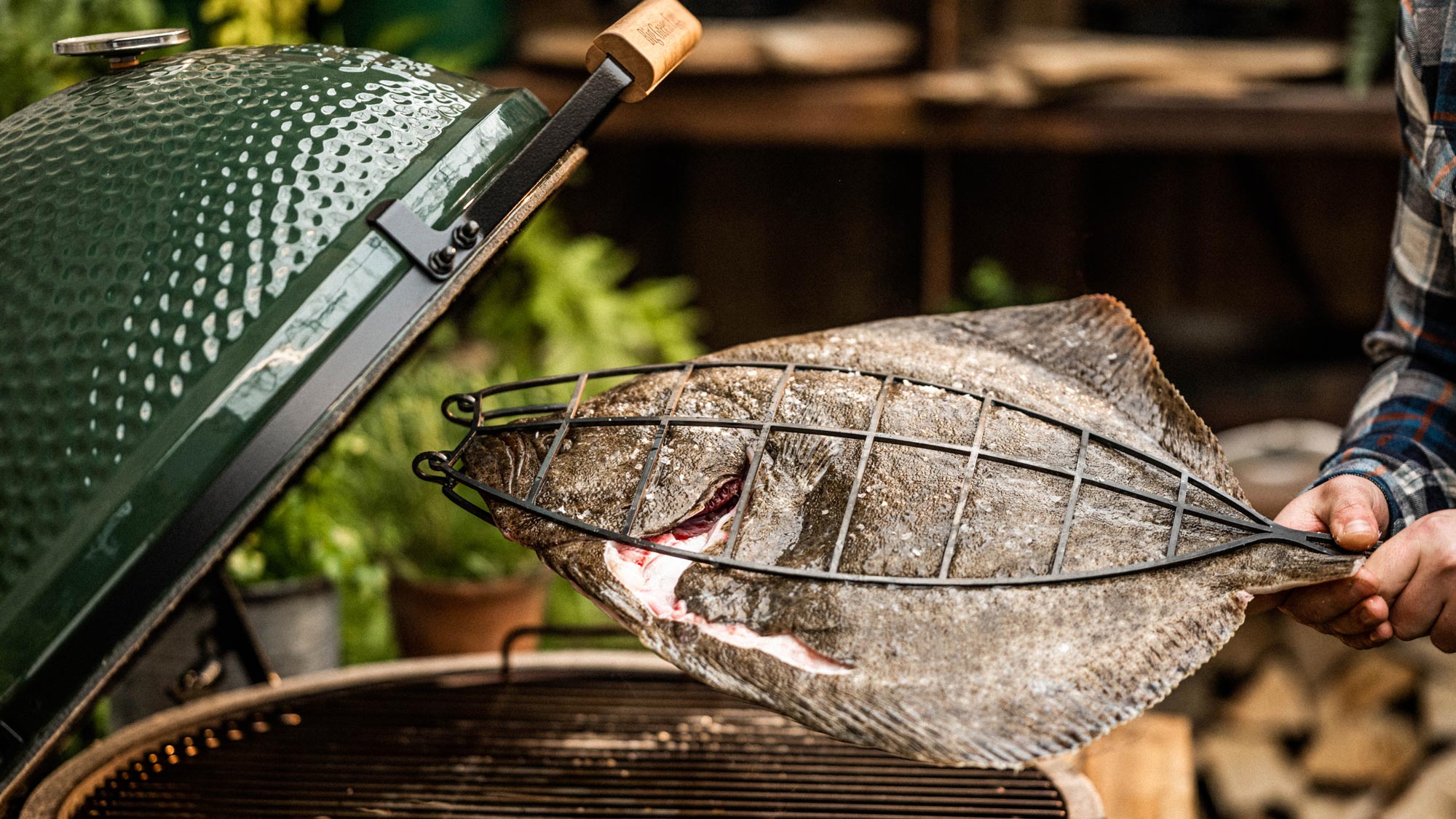 GRILL THE FISH
Place the turbot or brill in its cage on the grill, close the lid and cook for 5 minutes on each side, then brush with the dressing and continue to cook, turning it every 3–5 minutes and brushing with the dressing as you go, until it has an internal temperature of 55°C or more in the thickest part of the fish, and the skin is charred and crispy. This should take about 20–30 minutes in total.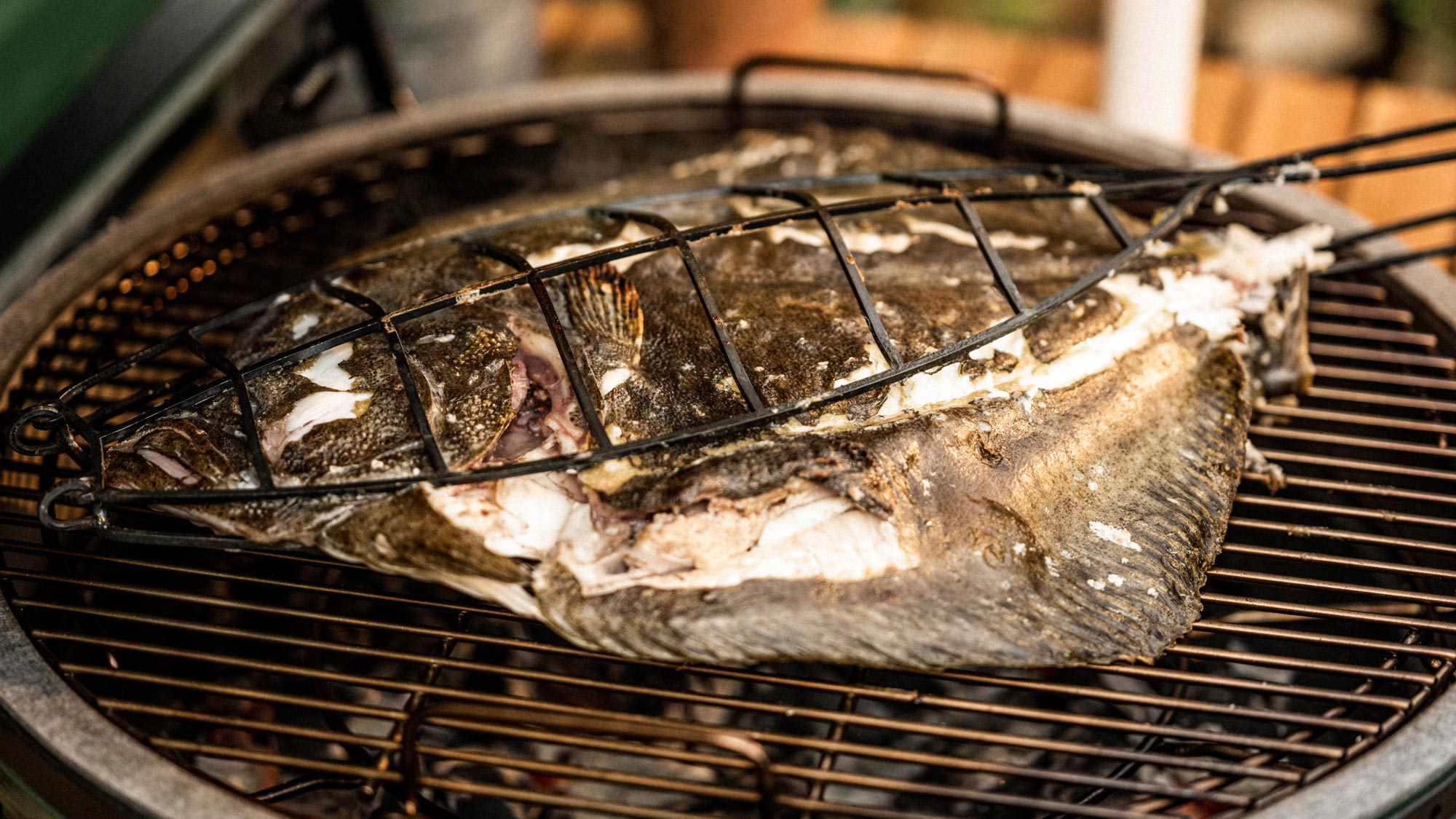 TO SERVE
Gently remove the fish from the cage and either take off the bone by cutting down the backbone and gently lifting off the fillets, or I personally like to leave it whole and let everyone just attack it. Finish by spooning over any remaining dressing.
Extracted from Cooking on the Big Green Egg (Quadrille, £25)