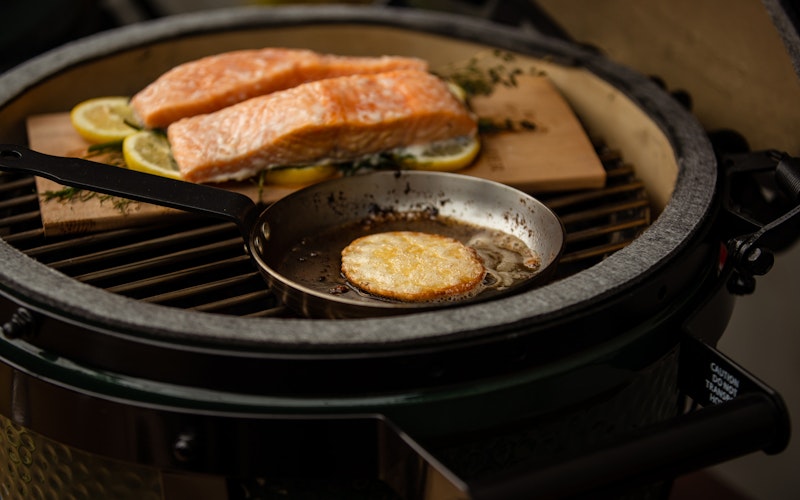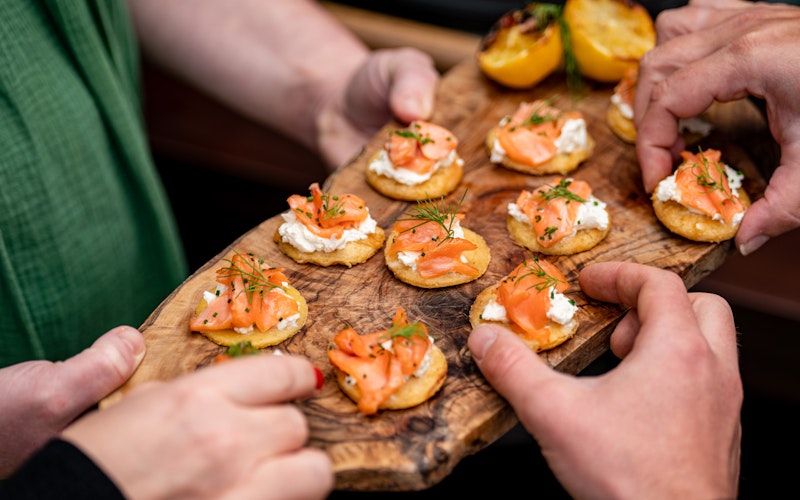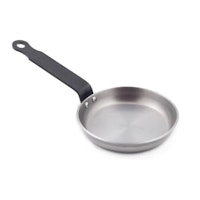 Carbon Steel Blini Pan
£ 16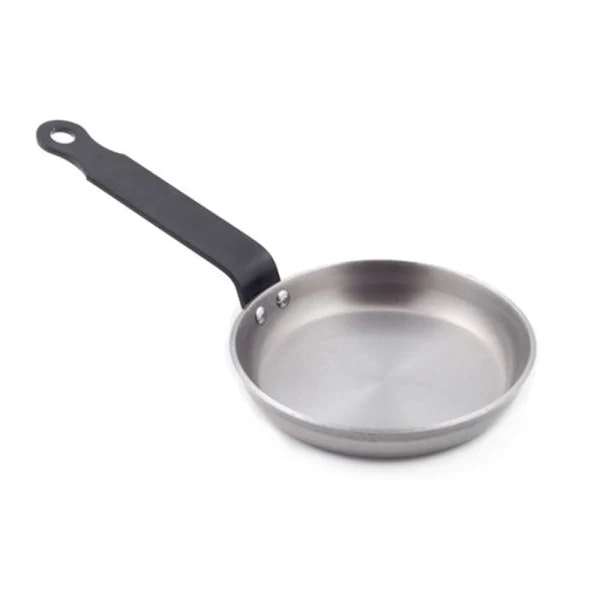 Carbon Steel Blini Pan
Blinis – small pancakes made with leavened batter – are enjoyed throughout eastern Europe, often topped with sour cream, fresh cheese or fish roe, or rolled around a salty or fruity filling. This 12cm diameter carbon steel pan is the ideal size for blinis. You'll find it equally good for frying a single egg, a small Spanish tortilla or a portion of mushrooms. It's also great for toasting whole spices or dry-roasting seeds and nuts.
The pan is made by a family business in the Spanish city of Valencia, a traditional centre of cookware production. With its durability and responsiveness to heat changes it is perfectly suited to cooking on an EGG.
This pan will need seasoning and maintenance until its non-stick surface develops.
Code: AC6239
Storage
With a convenient hole in the handle to hang when storing.
Carbon steel
For lightweight everyday use.
Maintenance
It will benefit from occasionally being seasoned to develop a natural non-stick surface that will improve over time.
FAQs
Seasoning is the process of coating cookware with layers of fat to create a natural non-stick surface.
Cast iron and wrought iron have an amazing ability to retain seasoning. This means that your iron pans will become more and more non-stick with every use. What's more, your food will begin to taste better as it takes on the flavours of the cooks that came before it.
But with great power comes great responsibility! You'll have to re-season your iron cookware with a high burning-temperature oil (such as rapeseed oil) from time to time.
You can find full instructions for cleaning and seasoning your iron cookware here.