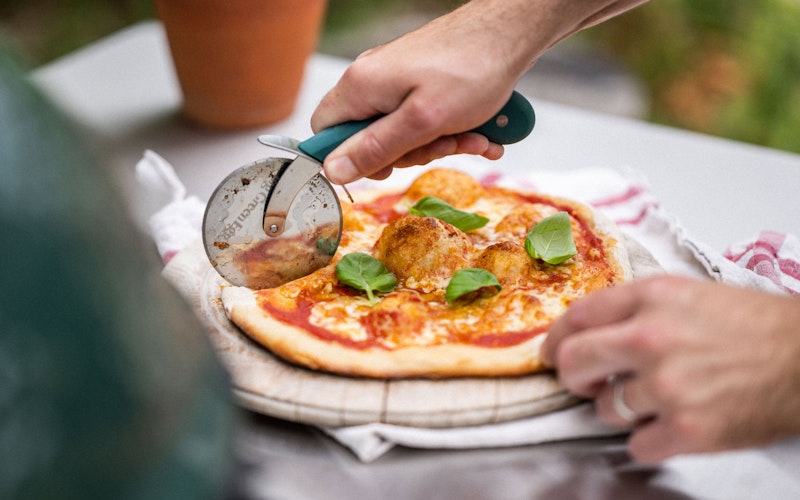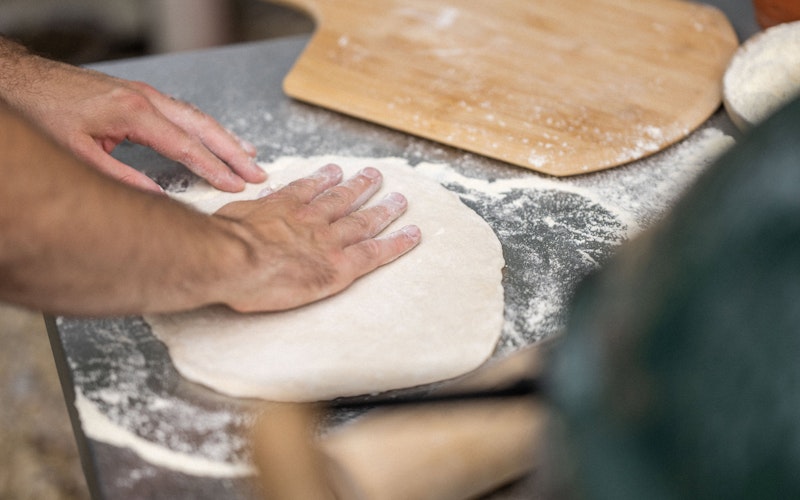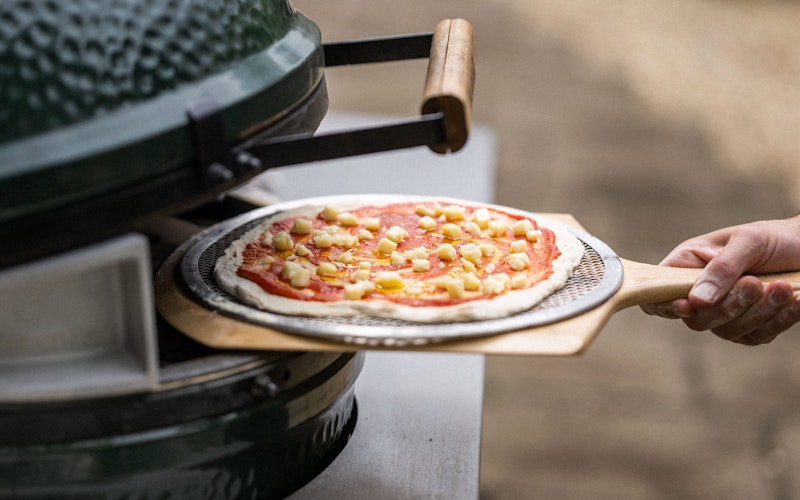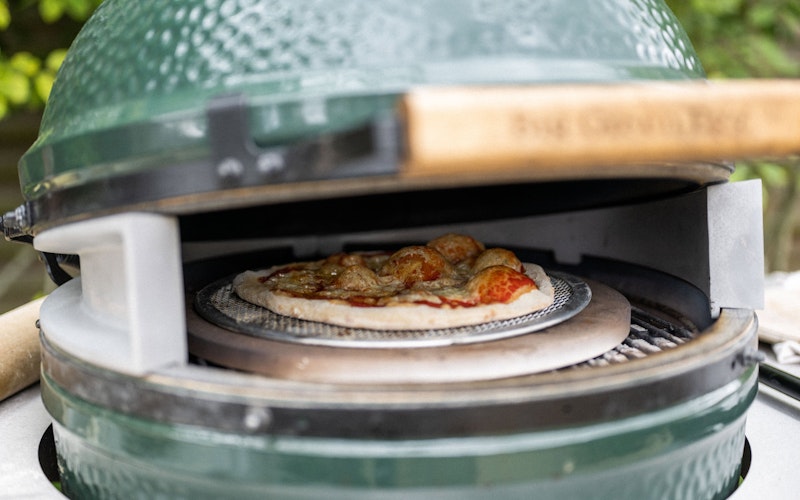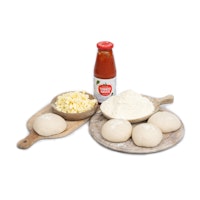 La Margherita Pizza Box
£ 50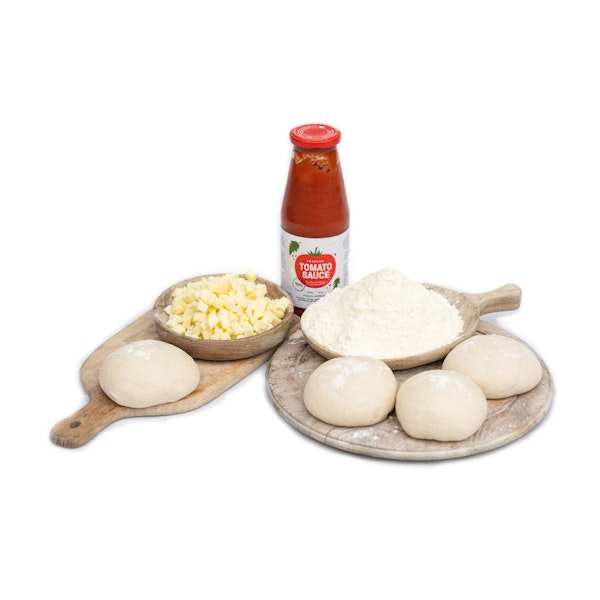 La Margherita Pizza Box
Created in partnership with our friends at Alfa Forni, a family-run pizza oven maker based in southern Italy, our Pizza Boxes contain all the dough and toppings you need to make authentic Italian pizzas on your EGG.
As any Neapolitan will tell you, it's hard to beat a proper Margherita. Simple, classic, a guaranteed crowd-pleaser. To create a pizza that a southern Italian would deem worthy of the Margherita name, you'll need to pick up some fresh basil (which doesn't travel well). Alternatively, just enjoy the timeless pairing of mild, fior di latte - a low moisture mozzarella, and tomato sauce made from beautiful, premium Italian tomatoes.
Choose your box by which dough you prefer: sourdough, classic or a gluten-free option. Each box contains 20 dough balls, plus enough toppings to cover them, depending on how liberally you like to load your pizza. Any leftover dough balls can be kept in the freezer for up to three months. The mozzarella can also be frozen, while the tomato sauce has a shelf life of at least a year.
Please note, the Gluten Free Pizza Box contains 5 gluten-free and 15 classic dough balls.
Pizza boxes are dispatched and sent seperately from other Big Green Egg orders. For delivery time frames please see below.
Code: AC7204
Classic Dough La Margherita Box
20 classic dough balls, 3 x 680ml tomato sauce, 1kg fior di latte mozzarella cubes, 500g flour & semolina.
Sourdough La Margherita Box
20 sourdough balls, 3 x 680ml tomato sauce, 1kg fior di latte mozzarella cubes, 500g flour & semolina.
Gluten Free La Margherita Box
5 gluten-free dough balls, 15 classic dough balls, 3 x 680ml tomato sauce, 1kg fior di latte mozzarella cubes, 500g flour & semolina, 200g riceolina
Golden balls
Alfa Forni's dough balls are made in Yorkshire by the small team of pizza obsessives at Great Balls of Flour. The classic and sourdough balls are made from just flour, water, salt, a touch of malt and either a little baker's yeast or a sourdough mother called Bubbles, lovingly nurtured since 2017. Each batch is proved for a full 48 hours before being frozen. The gluten-free balls are based on a blend of gluten-free flours carefully formulated to mirror the textures and flavours of wheat-based dough.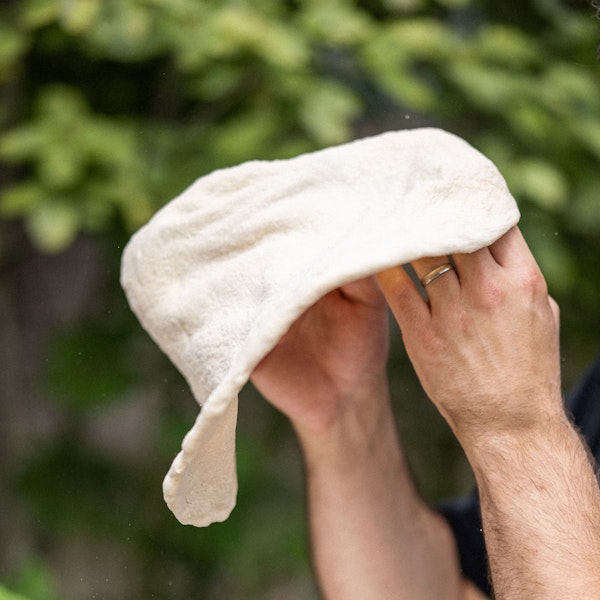 Long and slow, fresh and frozen
The dough balls can be kept in the fridge for three days or frozen for up to three months without losing any of their magical qualities. Each batch has undergone a long, slow fermentation, resulting in a slightly nutty, roasted flavour, a crisp but chewy base and a beautifully airy crust. All you need to do before pressing them out is give them a few hours to reach room temperature and enjoy one last surge of proving.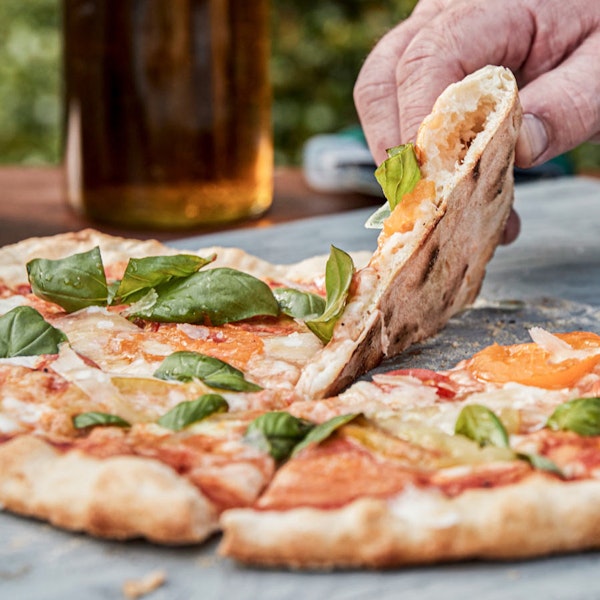 Careful sourcing
The ingredients in Alfa Forni's boxes have been sourced in a way that offers quality and authenticity. The meats and the cheeses are imported from small regional producers around Italy. For the dough, Great Balls of Flour works closely with a local farmer in Yorkshire to source a fine flour that contains the perfect percentage of wheat protein to make exceptional pizza. The tomato sauce is made in England using only the best Italian tomatoes and a touch of salt.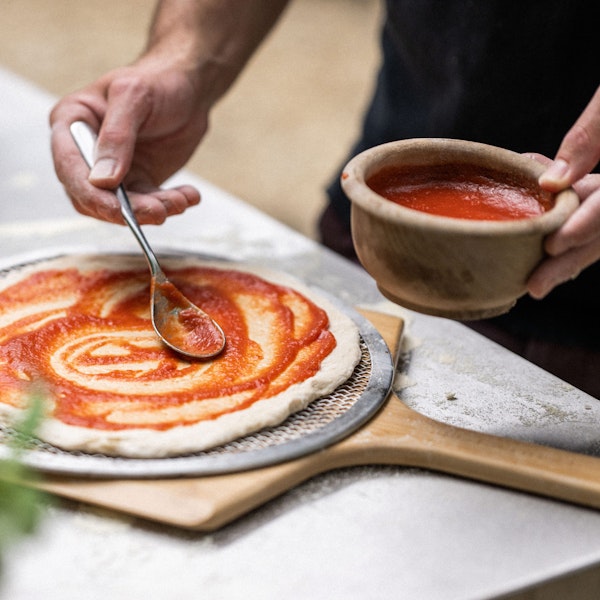 About Alfa Forni
Our Pizza Boxes are created in partnership with Alfa Forni, a family-run maker of the very finest domestic pizza ovens, built by artisanal manufacturers in southern Italy, the historic heartland of pizza. Alfa Forni's approach, honed over four decades, melds Italian tradition and craftsmanship with cutting-edge materials and engineering that can efficiently cook up to 5 pizzas at a time.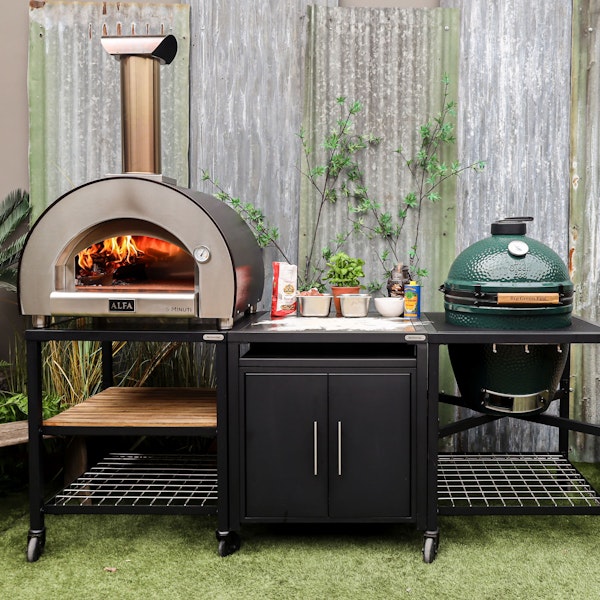 FAQs
Yes, you can freeze the dough balls and fior di latte mozzarella on arrival. The tomato sauce has a shelf life of at least one year.
Your Pizza Box will be delivered by Great Balls of Flour. When ordered in conjunction with other products this item will be processed for shipment on the next working dispatch date and may be delivered separately and ahead of any pre ordered items. If you'd like to use your ingredients with a new oven, we recommend you wait until you receive your oven before placing an order. We will not be offering Saturday delivery or time specific delivery. As grocery items are temperature sensitive, *please ensure someone is in to receive your order or it will be left in a safe place. *
It's much easier to handle when frozen as it does not stick to the bag it is portioned in. Remove from the bag and defrost according to instructions.