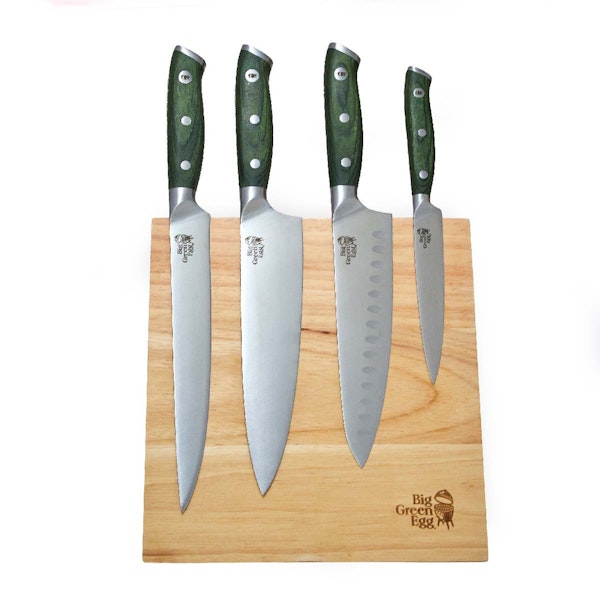 Magnetic Knife Block
Made from a free-standing block of premium walnut embedded with four high-strength magnets, the Magnetic Walnut Knife Block is designed to keep kitchen knives safe, secure and in easy reach of the cook, while also looking fantastic on any work surface: that classic Big Green Egg combination of aesthetics and functionality.
The magnets provide a more hygienic method of storage than traditional knife blocks, the slots of which can play host to germs and mildew, and by keeping those precious blades clear of other cutlery or hard surfaces it also helps maintain their sharpness.
Knives not included.
Code: AC6452
Signature pack
The block will work with any blades, but its aesthetic makes it a perfect complement to Big Green Egg signature knives.