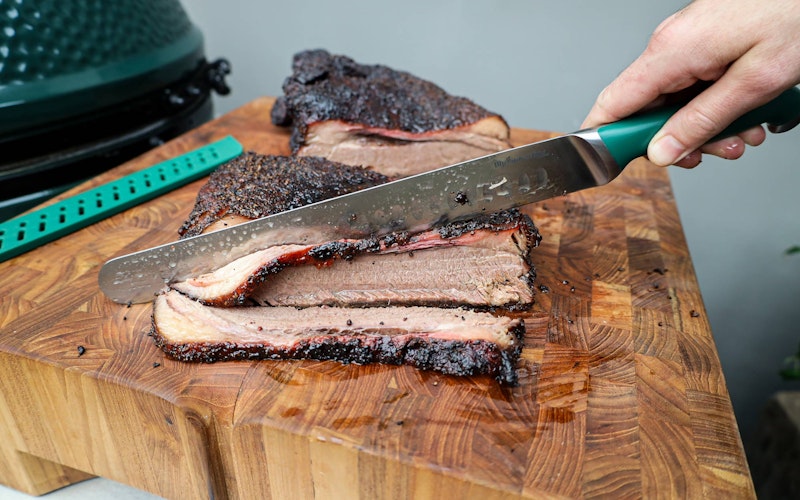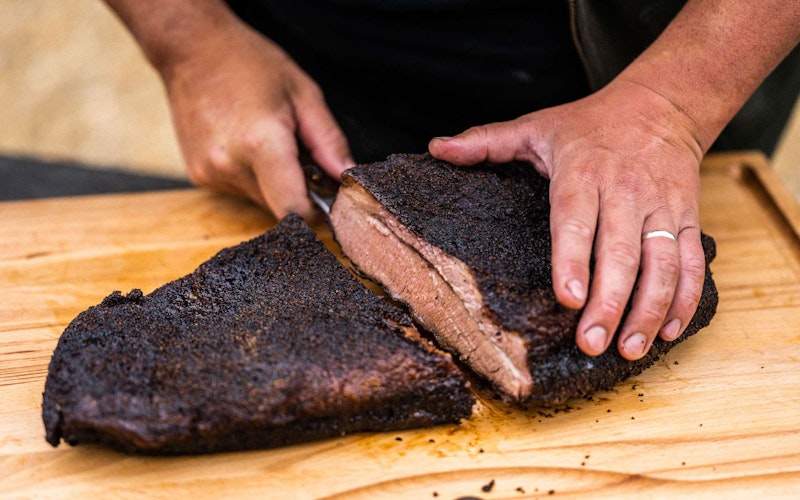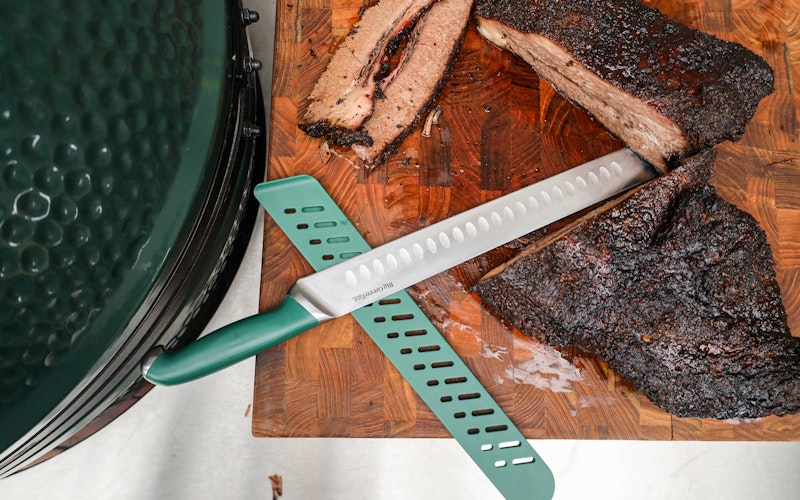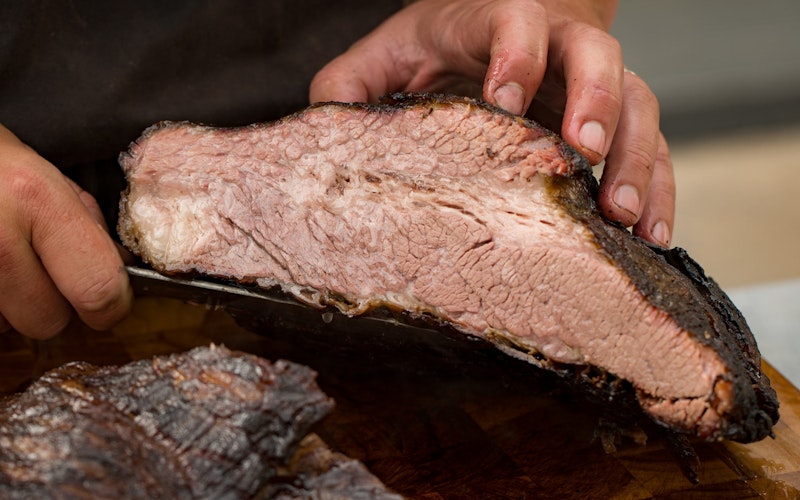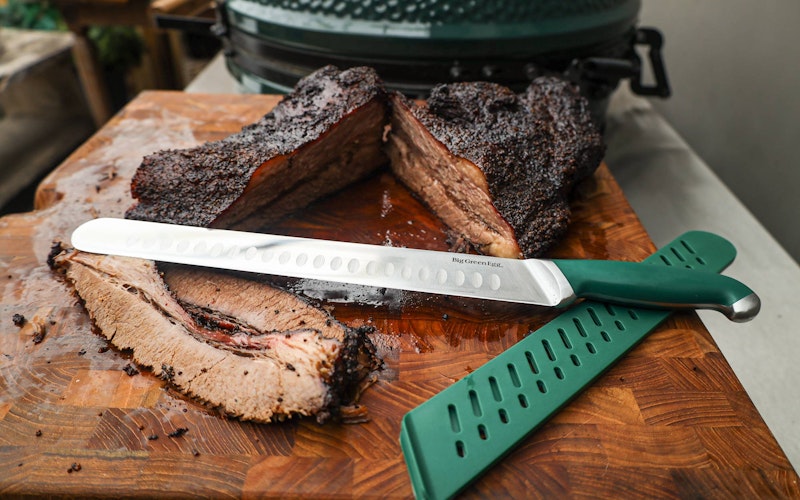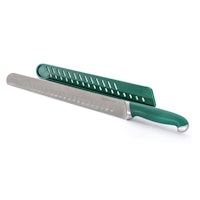 Brisket Carving Knife
£ 40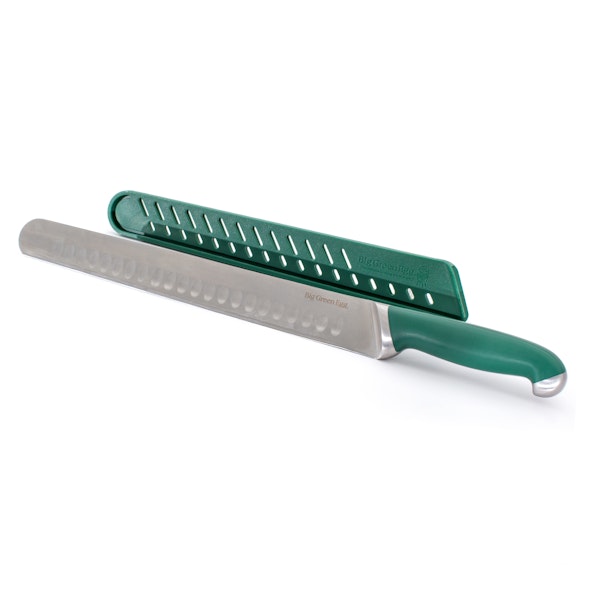 Brisket Carving Knife
Big Green Egg's brand-new Brisket Carving Knife has been designed to create thin, uniform slices of brisket in a single effortless pass. Its Granton edge - a run of scalloped indents along the length of the knife – ensures that food slides easily from the blade, however thin the slices.
As well as brisket, this premium stainless steel 12-inch slicing knife is also ideal for carving a Sunday roast or cutting tidily through cakes and sandwiches.
Cover included.
Code: AC6624
Everything is covered
Blade cover for safety and convenient storage.
Performance and comfort
Ergonomic comfort grip handle.
Slice with ease
Granton edge lets food slide off the blade with ease.
Smoke your own brisket
For any lover of classic American BBQ, creating the perfect low & slow brisket is the ultimate dream. Most barbecues are incapable of creating the conditions for such a long, delicate cook. The EGG – born in the heartland of brisket and engineered with its unique demands in mind – is among the few that can. But even in the right outdoor oven barbecuing brisket takes skill, patience and time. A hell of a lot of time.
Recreate the perfect brisket here.