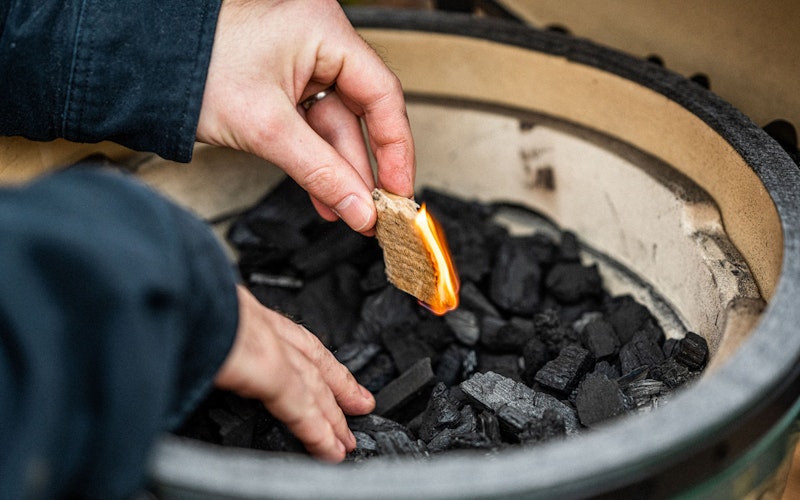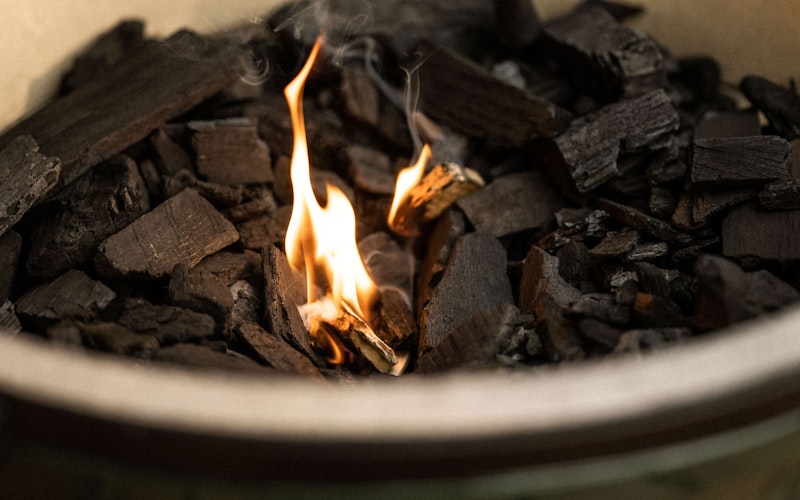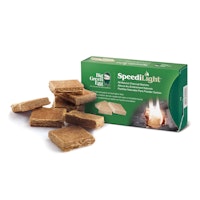 Premium Natural Firestarters
£ 7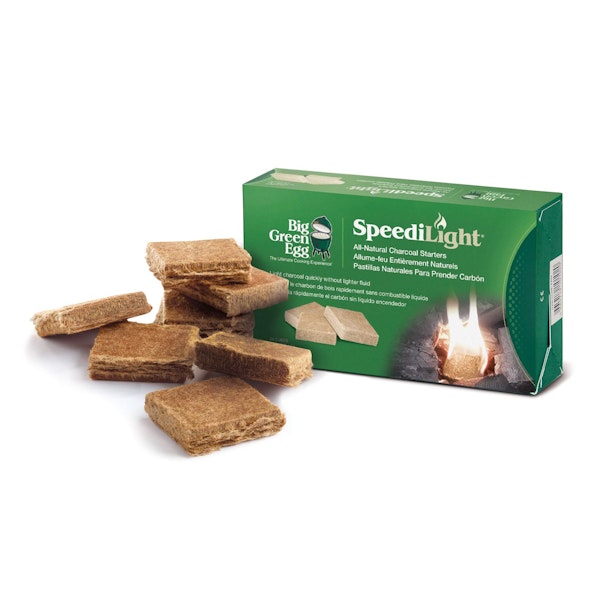 Premium Natural Firestarters
The best results, the all-natural way. Our popular Natural Firestarters come in boxes of 24 convenient squares. They're easy to light, odourless, fast, clean, safe and contain nothing toxic.
Code: AC903
With these firestarters at the ready, your EGG will heat up in double quick time
Simply light the corner of one firestarter, and place it in the centre of your charcoal. Leave the lid open and come back in 10 minutes for smouldering embers. Close the lid, and you'll be ready to cook in another 10.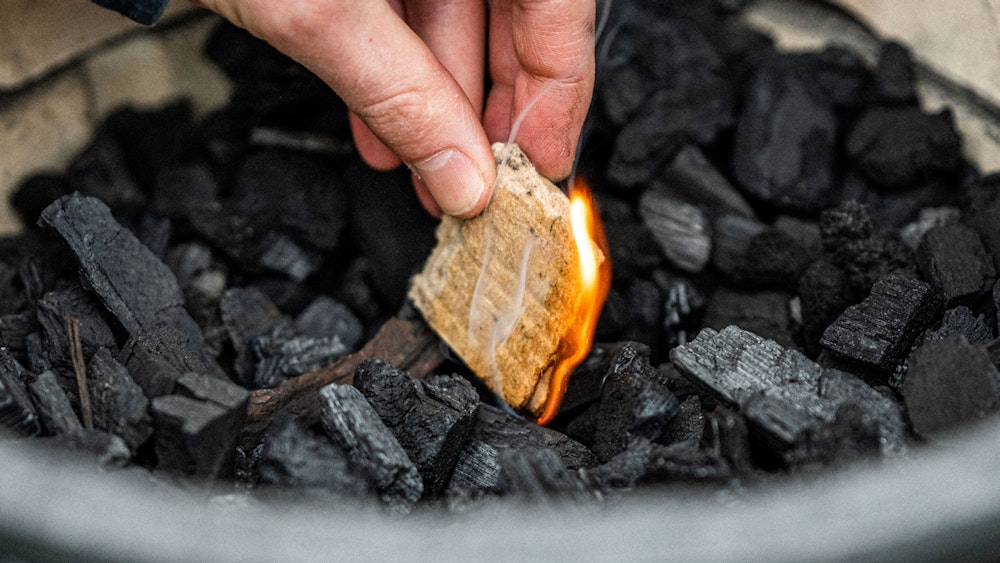 FAQs
Fill your EGG with premium lumpwood charcoal, up to 2" beneath your cooking surface. Light the corner of one of these natural firelighters, and place in the centre. Leave for 10 minutes, and the fire should be going strong! Close the lid, and allow your EGG to come to temp. Note: for XL EGGs, you may find it easier to use two firestarters.
While you can use wood chunks or chips to smoke foods on your EGG, it is a charcoal barbecue. Using wood to fuel it could ause the ceramics to become tainted — so please avoid it.
Depending on your EGG and what temperature you plan to cook at, times can vary. However, a good benchmark is that the Large Big Green Egg should stay lit for 24 hours with one batch of charcoal. Remember to cook with the lid closed!