OVERVIEW
Let's be honest, this barely even counts as a recipe. It's just Christmas leftovers between two bits of bread. But while you don't need telling how to make a toastie, it is worth stating that a toastie on an EGG is notch above any other, thanks to that lovely lick of smoke, and we've got a nifty trick for getting those pleasing panini-style lines seared into the bread.
METHOD
Load and light your EGG. You're looking to cook directly at 200˚C.
Heat two Half Moon Cast Iron Plancha Griddles in the EGG for 25 minutes (or just one plancha and a Cast Iron Skillet – both methods will work).
Divide the ingredients evenly across four sandwiches with the brie and sage on top.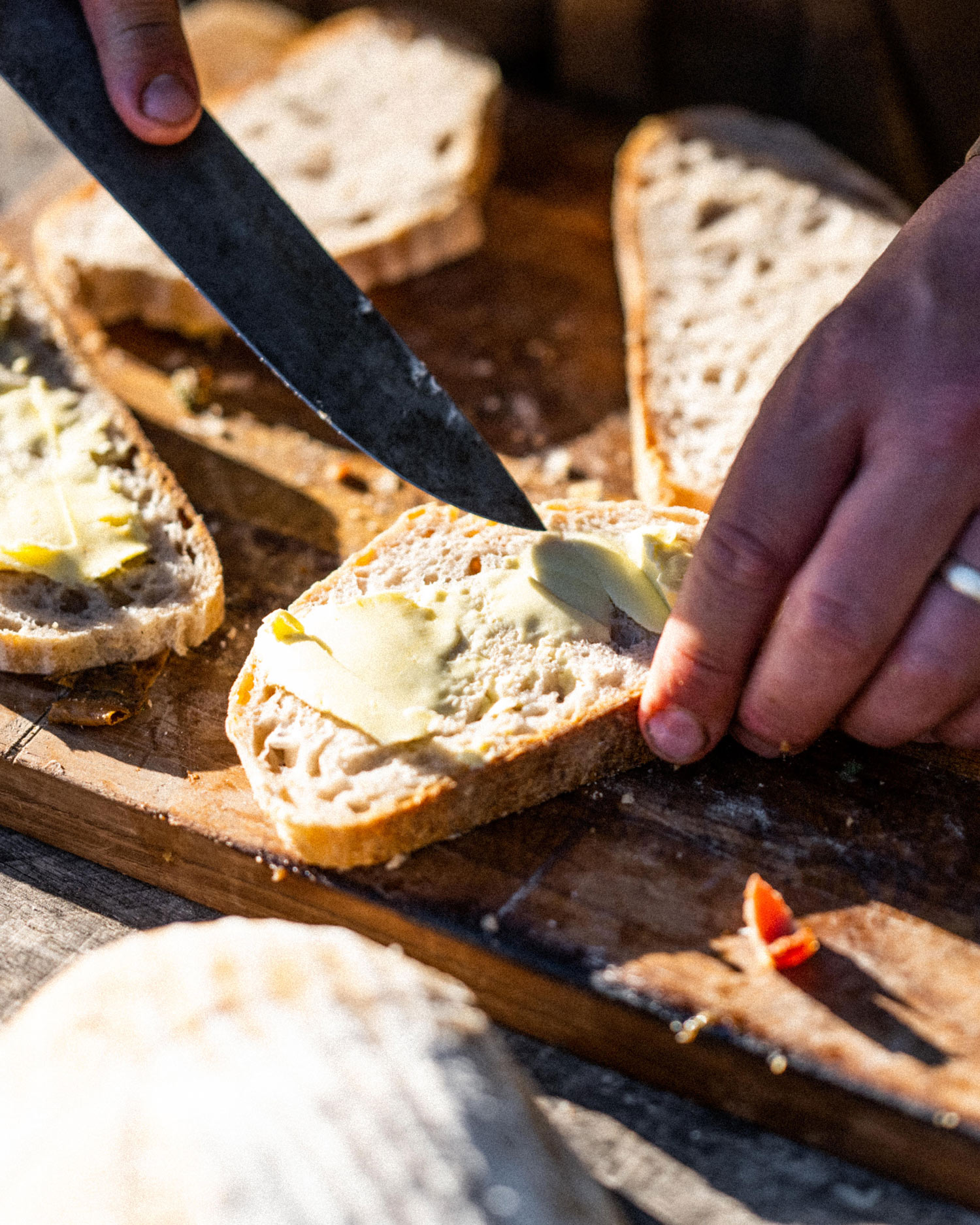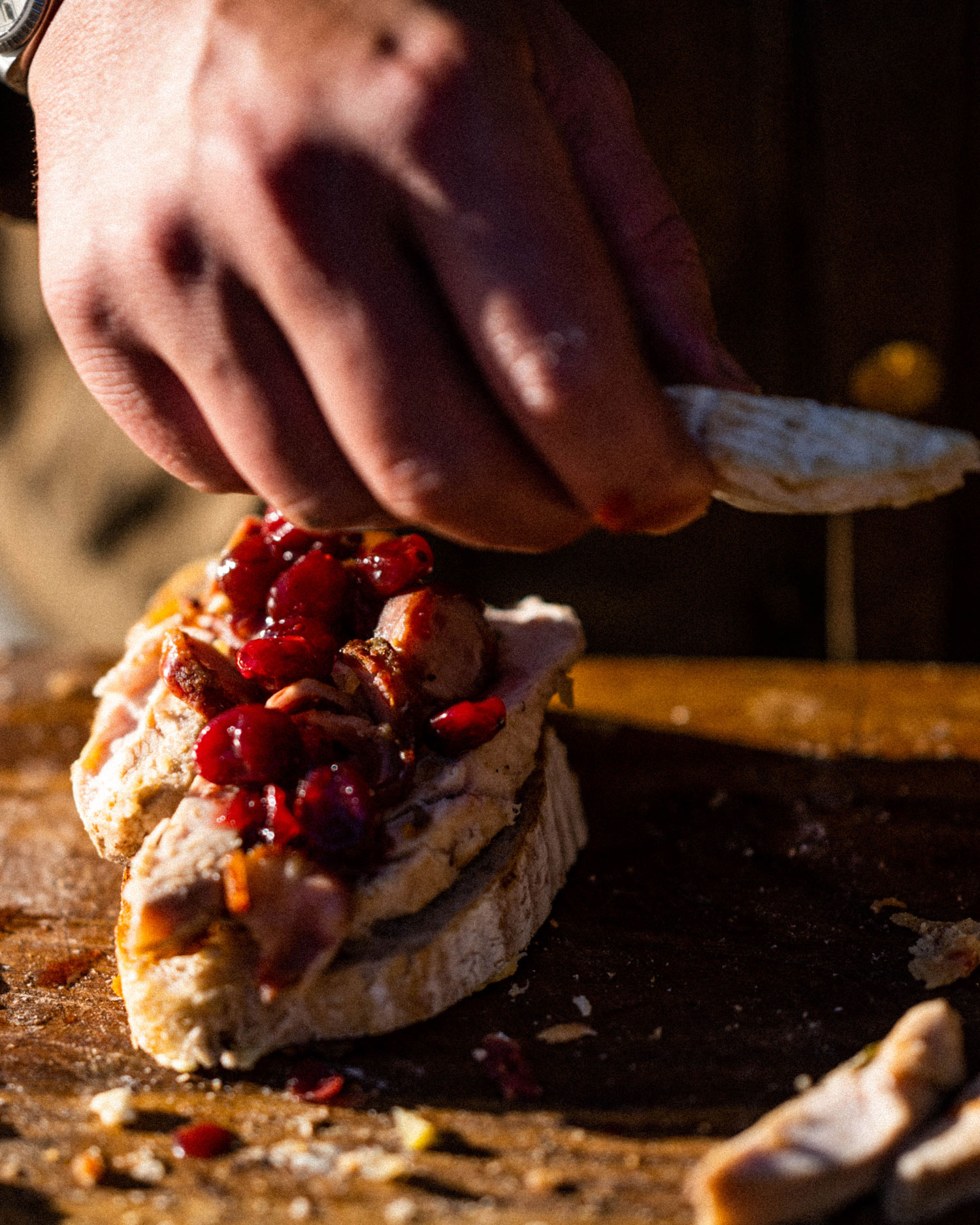 Carefully place either two or four sandwiches on one plancha (depending on the size of your bread) and place the second plancha or skillet on top. Cook for 5 minutes. Carefully flip the sandwiches over and repeat until the bread is crisp and the cheese is oozing out.