Overview
If you want to have a go at making your own Confit Duck, you will find a recipe here.
Method
Heat the goose fat in a Dutch Oven and add the bacon and pork belly. Cook until the bacon is crisp and caramelised. Add the celery, sliced garlic, onion and carrot and heat until soft and translucent, stirring regularly.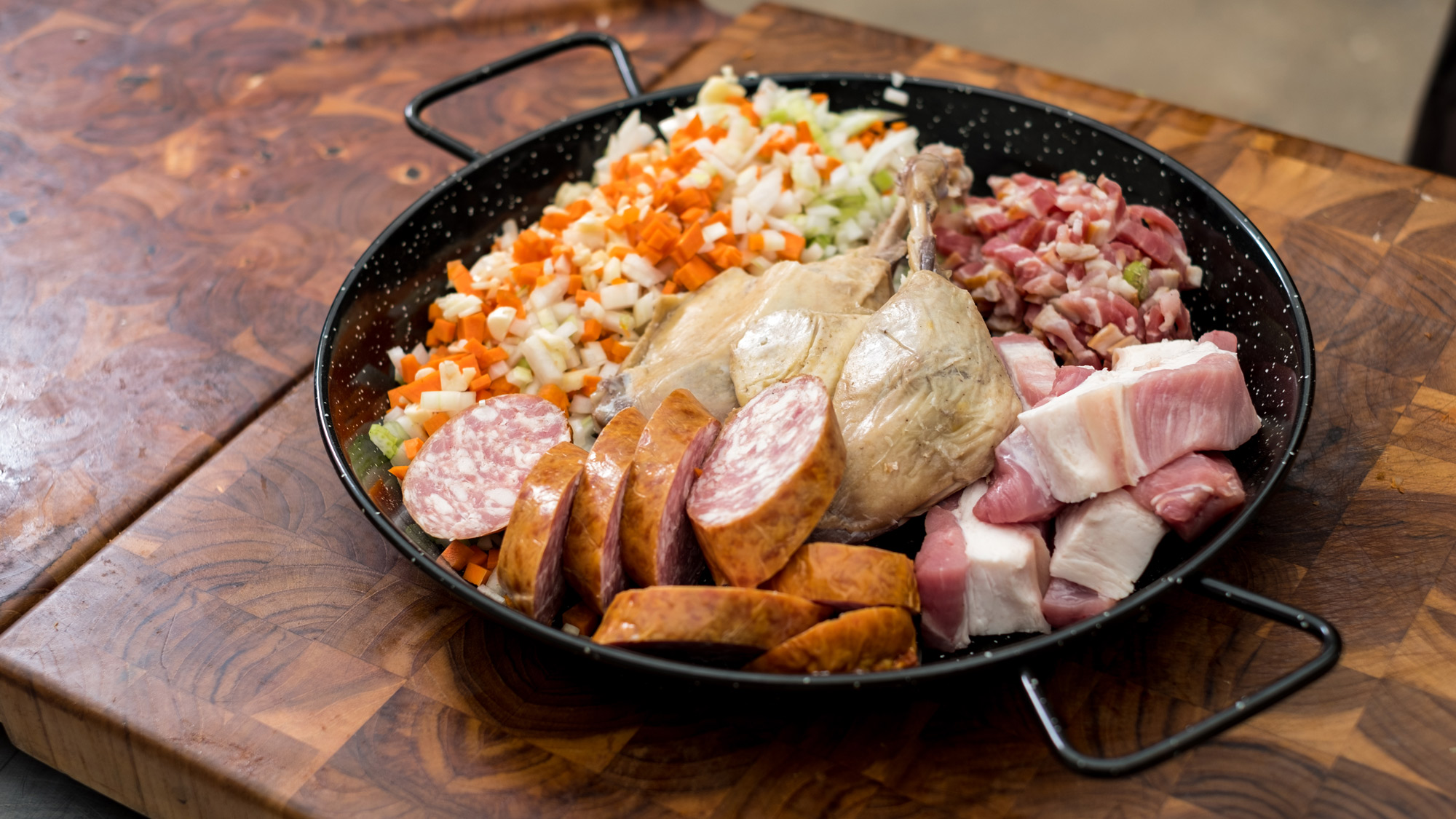 Add the sausage, thyme and beans and about 1 litre of water. Bring to the boil then place your ConvEGGtor in your EGG and reduce the heat to 120°C. Cook for 2 hours, stirring after an hour.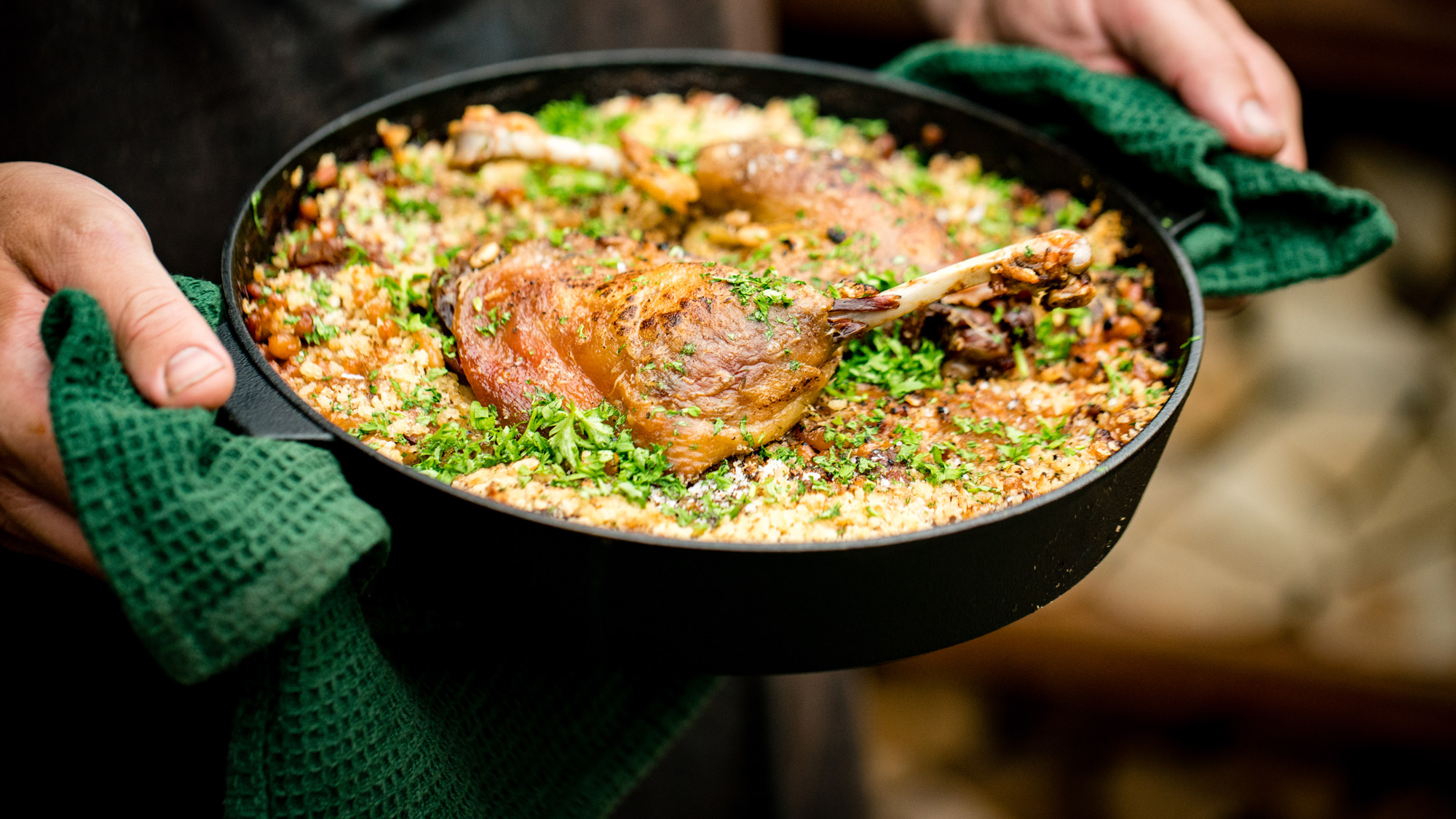 Now add the confit duck legs, breadcrumbs and chopped garlic and cook for a further 2.5 hours. Finally scatter over the parsley and serve.