Set up your EGG
Set up your EGG for direct cooking, with the stainless steel grid on the fire ring or conveggtor basket, and the Paella Pan sitting on top. Remind your self on how to load and light your egg and how to set up for pan cooking.
The target temperature is around 250°C.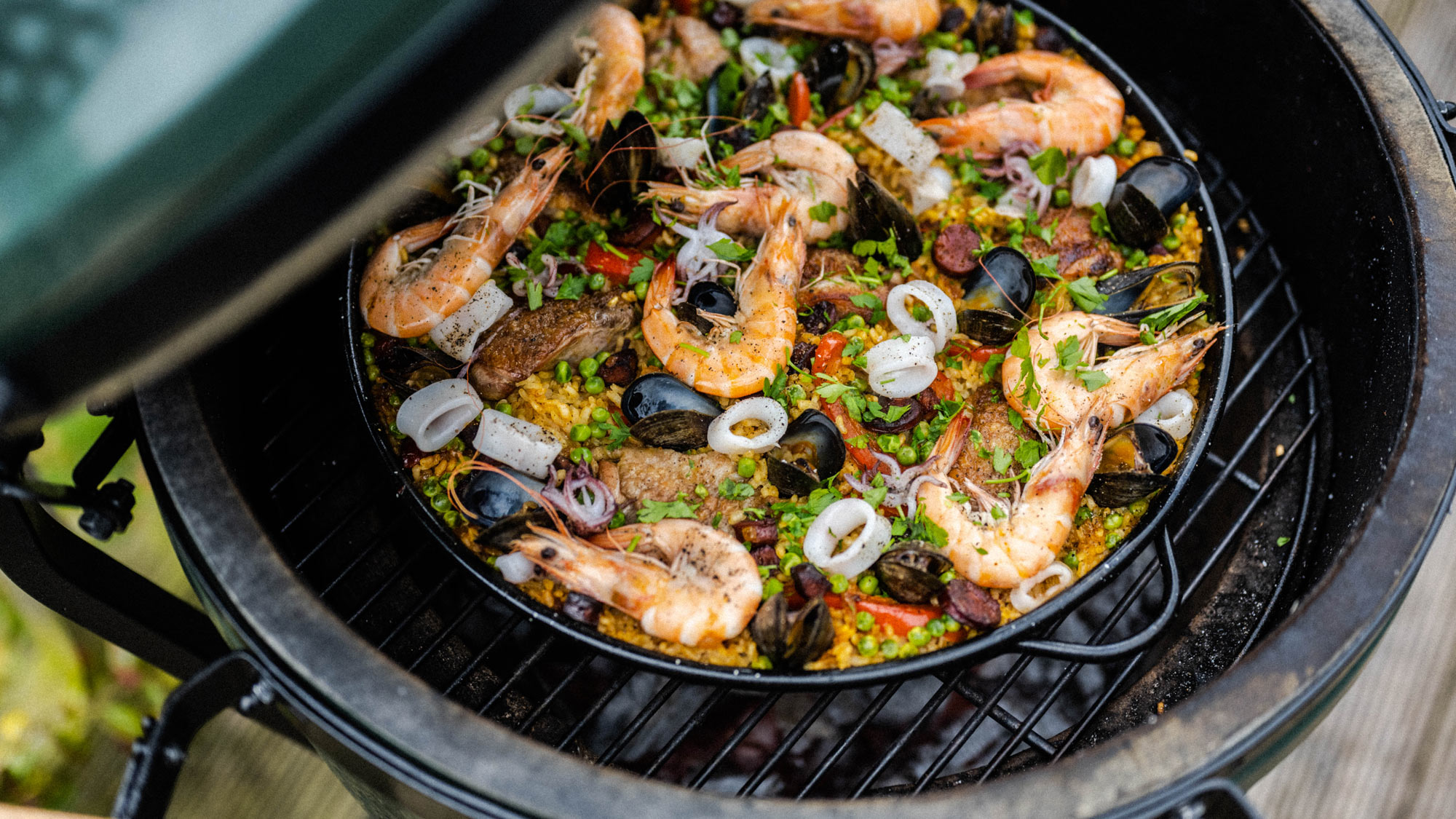 Step One
Open your dome then heat the oil and fry the chorizo for about a minute each side, opening and closing the dome of your EGG between turning the chorizo. This will colour and flavour your oil. When you're done, take out the chorizo and put to one side.
Add your chicken thighs skin side down, and cook until browned. Do the same on the other side, remove and set aside with the chorizo.
Add your onions, garlic and peppers, close your EGG and allow to cook until soft. Then add your saffron, turmeric and paprika.
Open the dome and sprinkle the paella rice evenly over the pan and stir so that the grains are coated in the seasoned mixture.
Add the stock until the mixture is well covered; this will be absorbed during the cooking process.
Add the chicken, chorizo, any meat juices and the petit pois, but do not stir and close the dome allowing the smoke and heat to infuse your delicious paella.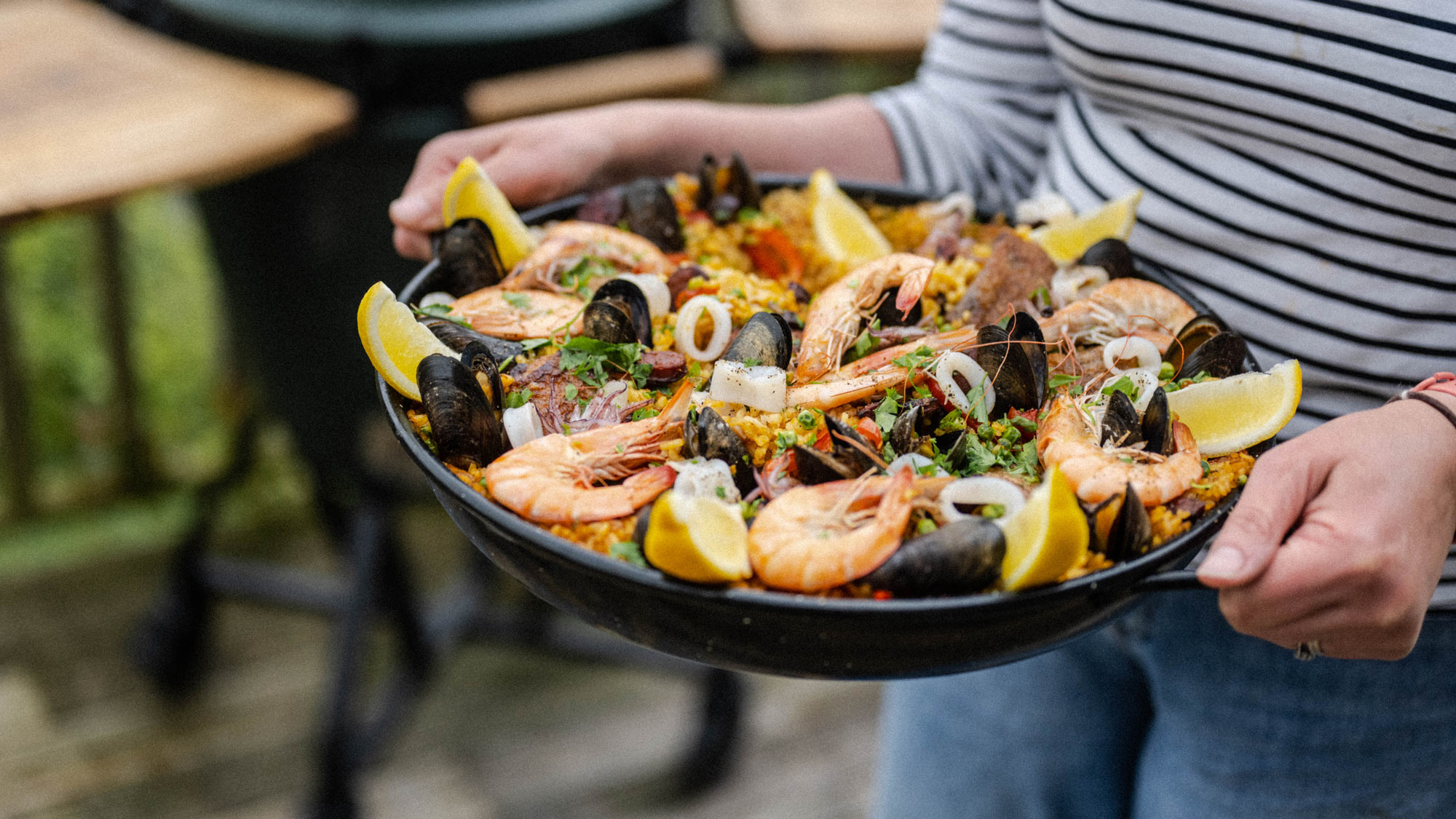 Step Two
Simmer for approximately 15-20 minutes until the liquid has been absorbed, the rice starts to swell and makes a popping sound. Add your prawns, squid and mussels, close your EGG dome and cook for a further 3-4 minutes until the prawns are pink and the mussel shells have opened.
Top with the chopped parsley and serve with lemon wedges and a green salad.