Overview
Confit duck is a great thing to have nestled at the back of your fridge. It will keep for several months if fully submerged in the fat.
Perfect to add to our cassoulet recipe or on top of griddle pan waffles for breakfast!
Method
Mix the salt, pepper, herbs and spices together and massage into the duck legs. Leave to dry cure overnight. Place in a suitable roasting tin with the garlic and cover in duck fat (they should be totally submerged when the duck fat melts).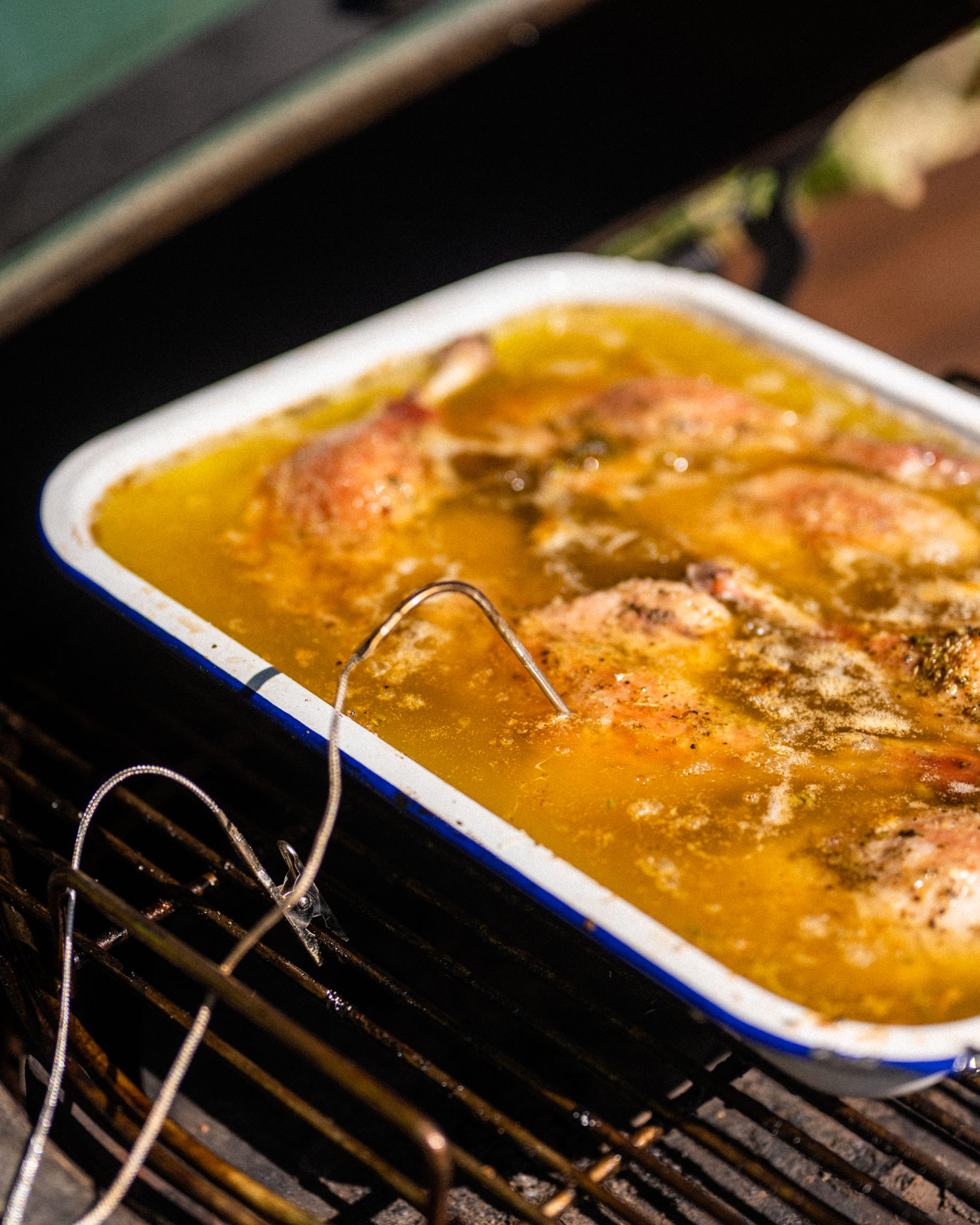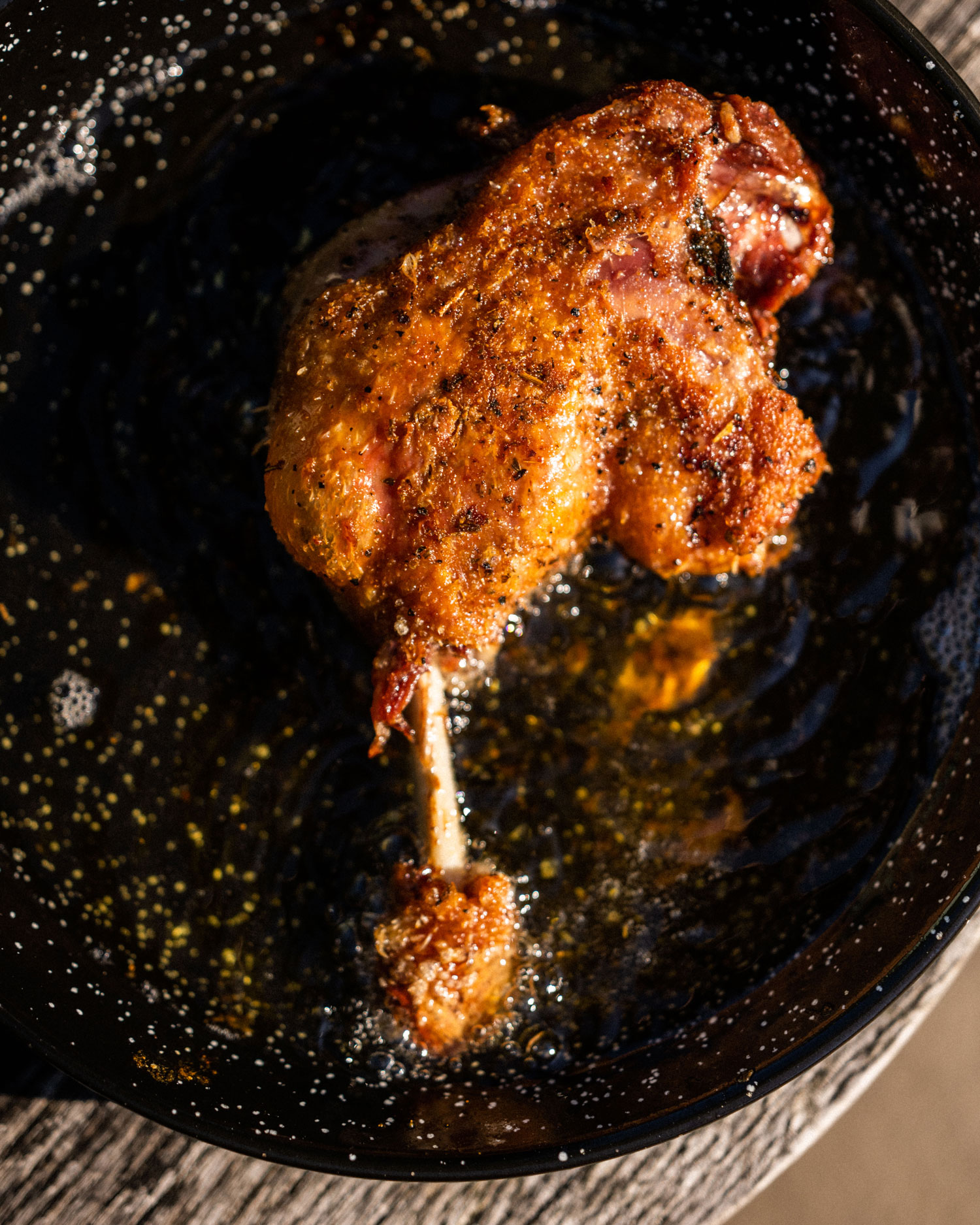 Load and light your EGG with ConvEGGtor in legs up position and Stainless Steel Grid on top. Set to 110˚C.
Place the duck in your EGG and cook until the internal temperature is 90˚C (around 3 hours). Remove and cool then place the tray in the fridge.
When ready to eat, remove from the fat and crisp up on a hot Plancha. Serve whole, or shred up and add to other dishes.