SET UP YOUR EGG
Set up your EGG for indirect cooking, with ConvEGGtor in legs up position and Stainless Steel Grid on top. Your target temperature is 200˚C.
PREPARE YOUR FISH
Remove the fillets from the gurnard, take off the skin then set aside, keeping the bones and trimmings. Trim off the membrane from the monkfish and remove the bone. Cut into bite size cubes. Add the trimmings and bone to the gurnard bones.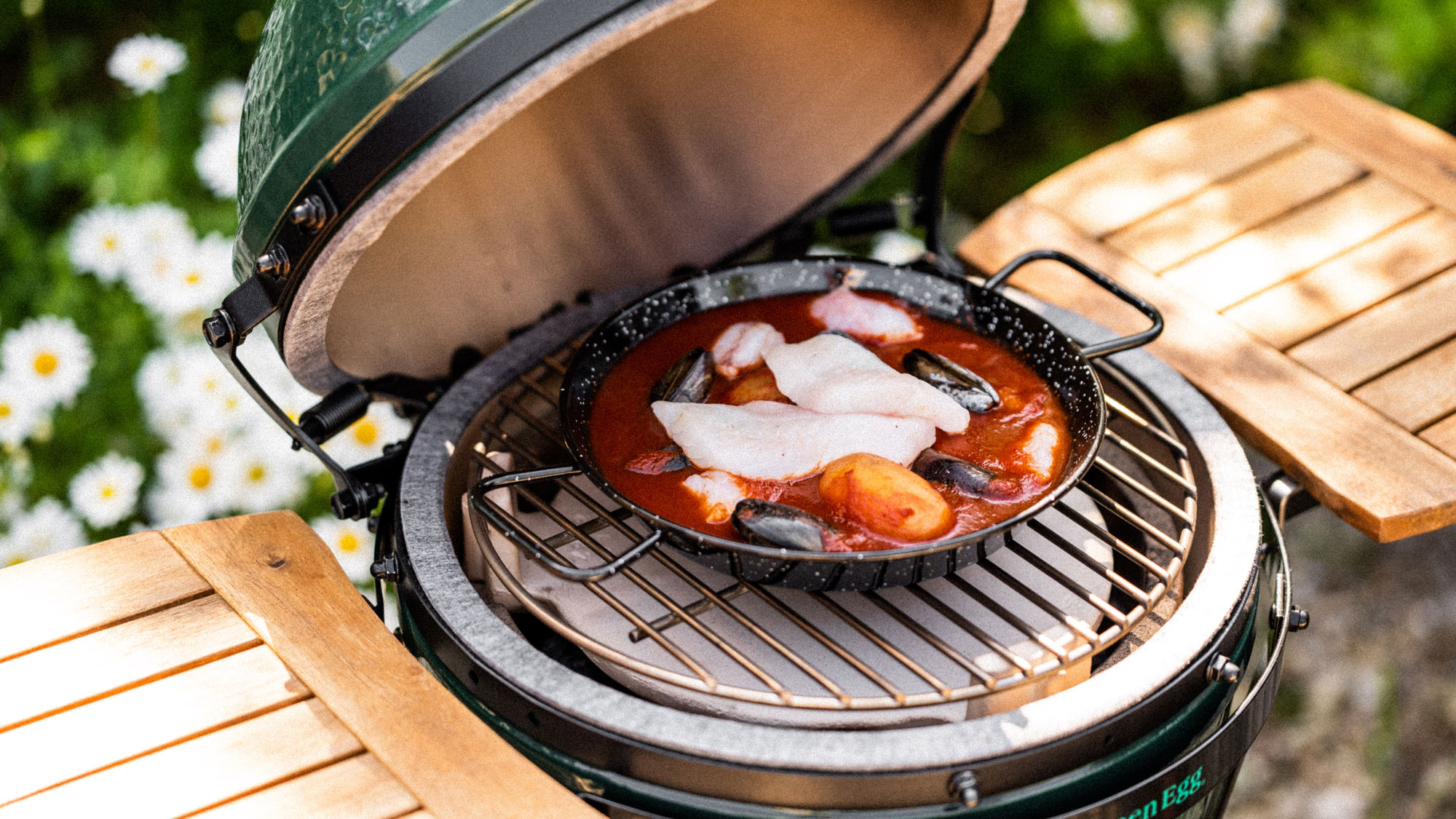 BEGIN THE STEW
Place all of the fish trimmings and all of the vegetables in a Cast Iron Dutch Oven and roast in your EGG for 40 minutes until golden and caramelised. Now add 1 litre of water, bring to boil and reduce by half.
Add the passata and wine and simmer for a further 30 minutes then strain through a fine sieve, saving the liquid.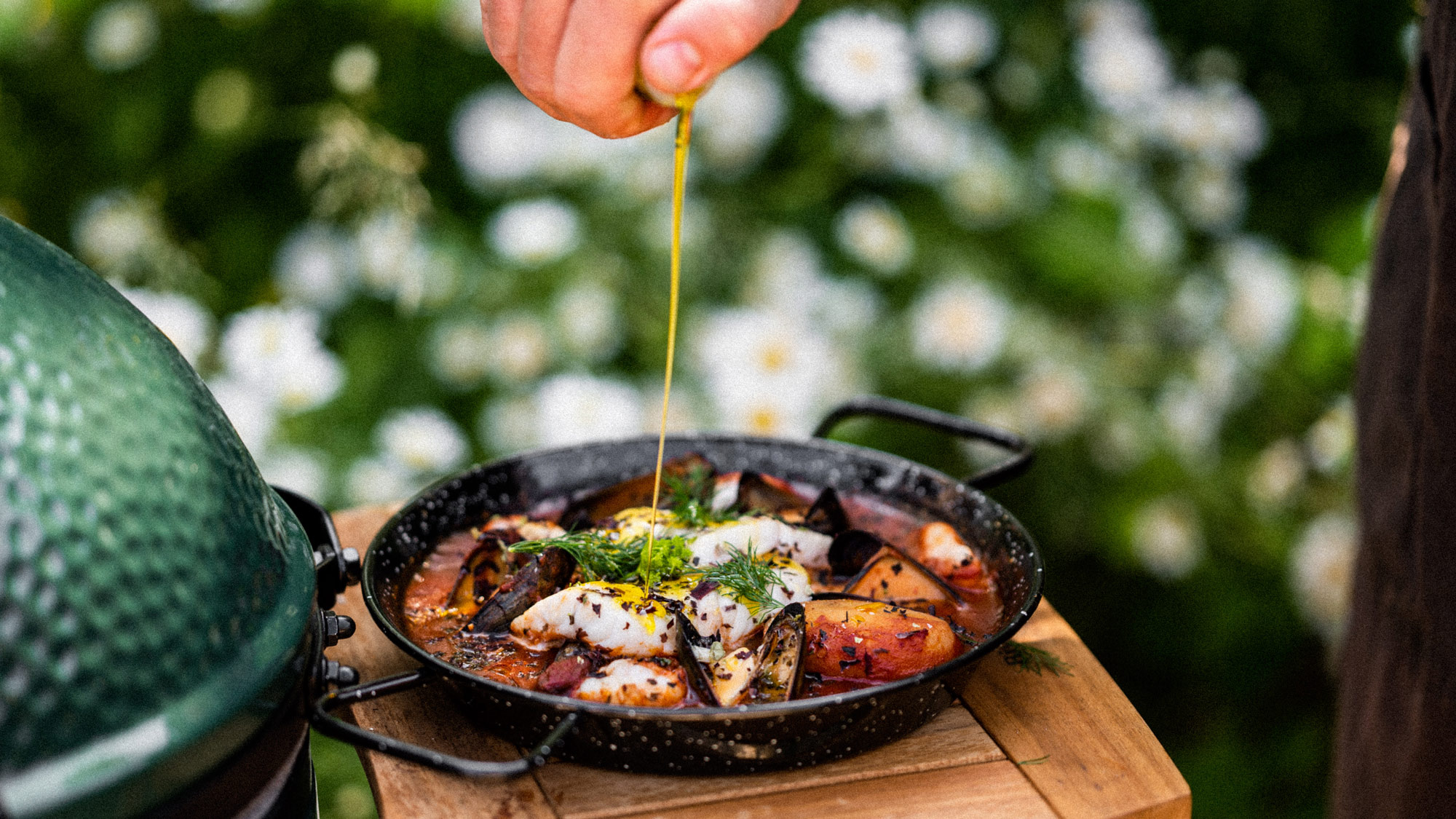 FINISH THE STEW
Add the liquid, potatoes, star anise and saffron to a Paella Pan and simmer gently for 10 minutes. Then add the mussels and fish and simmer for a further 15 minutes until the fish is just cooked through and the mussels are open.