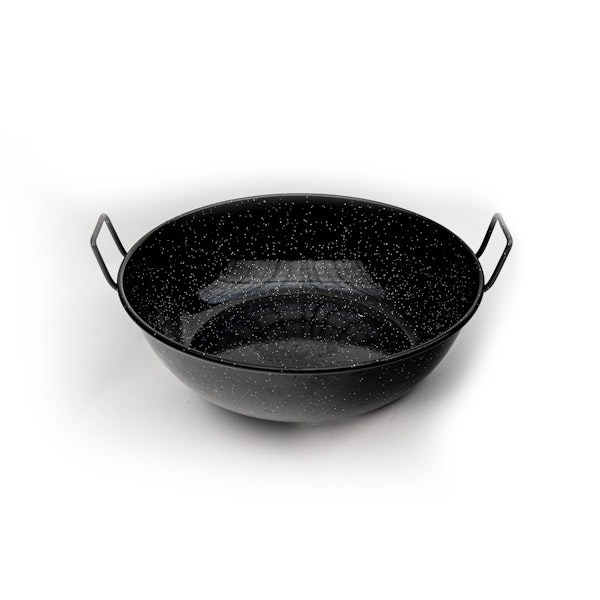 Enamelled Deep Pan
Every homecook worth their salt has a tried-and-true pan at their side. Something that can handle anything they throw at it. Whether you're simmering an aromatic curry, stir frying crisp, tender vegetables, or creating a flavourful egg-fried rice, this deep-sided Enamelled Pan will do it justice. As a bonus, it's totally dishwasher safe.
Code: AC6238
DISHWASHER SAFE
Unlike some dishes, our non-stick Enamelled Deep Pan is fine to go in the dishwasher when you're done.
BUILT TO LAST
This hardy pan will handle high temperatures - making it the perfect replacement for a wok. It can also be used on a gas hob, in a conventional oven and over an open fire.
PRACTICAL AND PRETTY
The non-stick surface means it's perfect for any high-contact cooking, while its deep sides, easy-to-grip handles and pretty speckled appearance make it ideal for serving up all sorts of dishes straight from EGG to table.