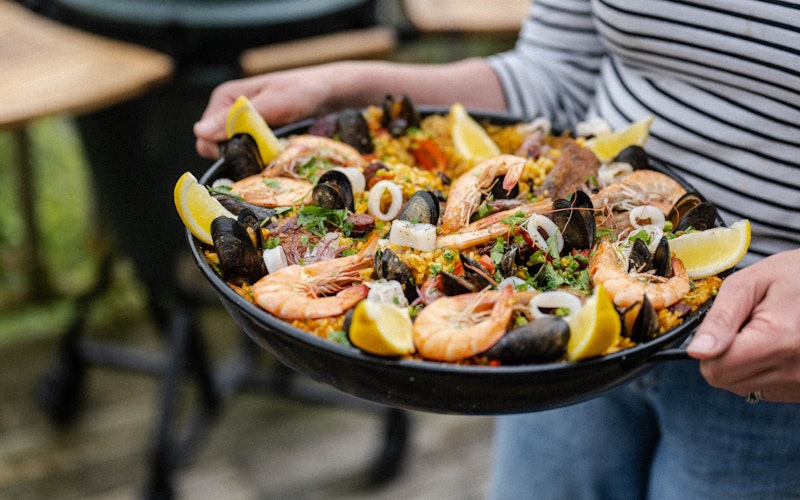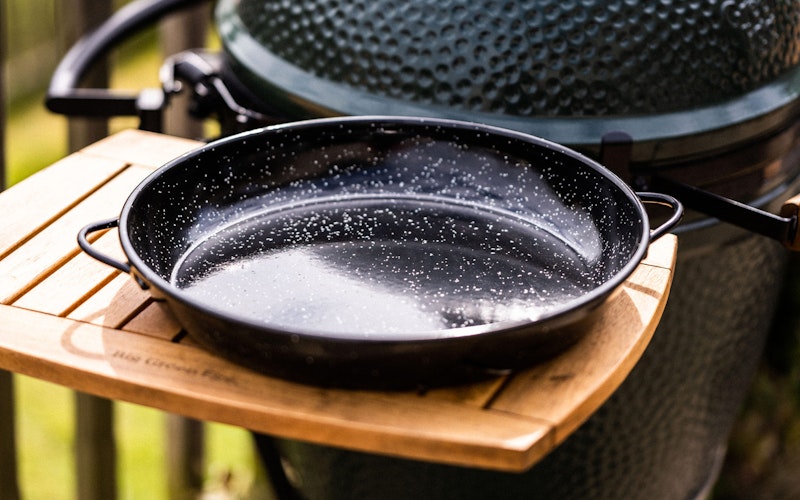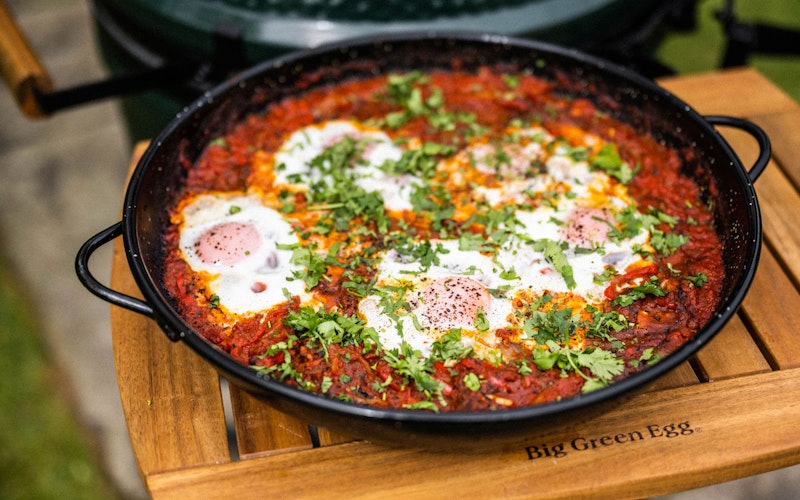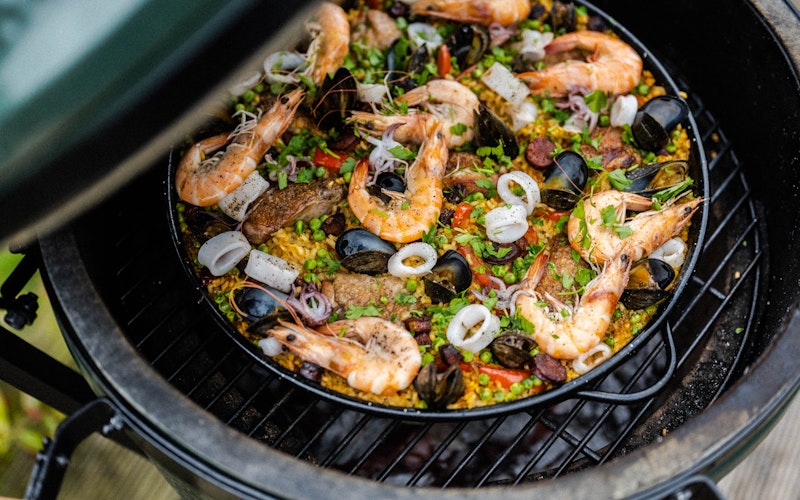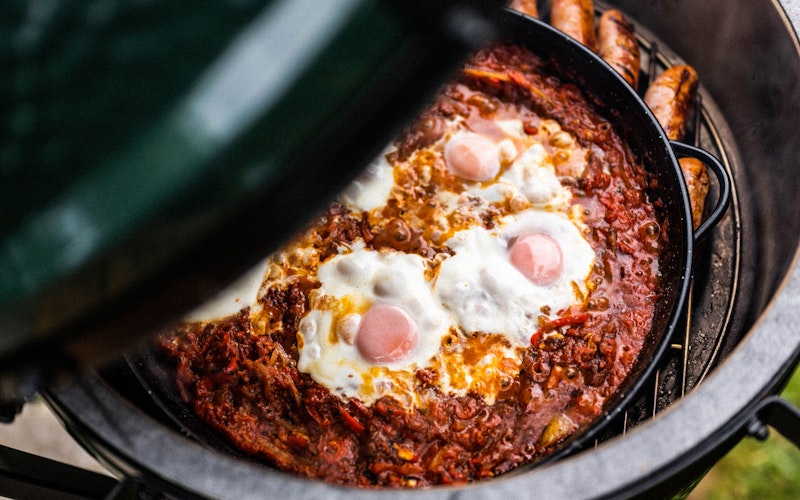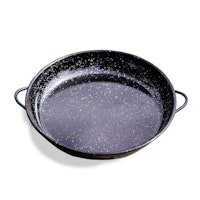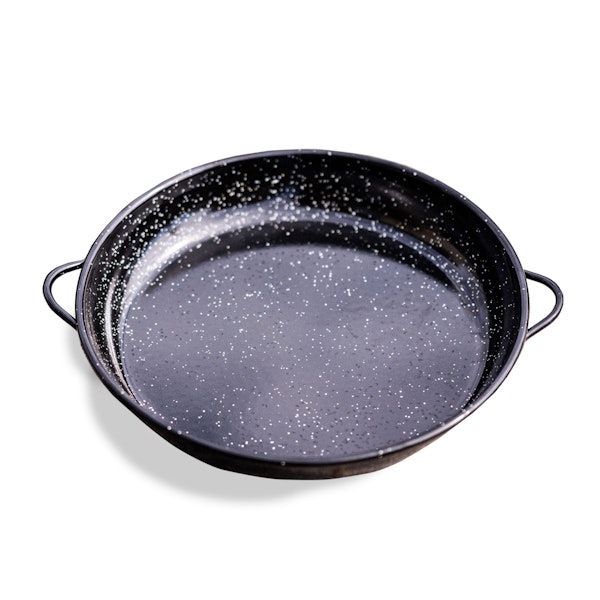 Paella Pan
Paella cooked on the EGG is a real treat — the result is likely to be the most delicious and authentic that you've ever tasted outside of Spain. This enamelled paella pan distributes heat evenly, practically guaranteeing you that elusive 'soccarat'.
Code: AC6235
Dishwasher Safe
Unlike some paella dishes, ours is fine to go in the dishwasher when you're done.
Handled for Manoeuvrability
Our Paella Pans come with two easy-to-grip handles, making it simple and safe to move from EGG to table.
Perfectly Complemented by Woodsmoke
Enrich your paella by tossing a few woodchips onto the charcoal before you cook.
Cooks at all sorts of temperatures
Our Paella Pan will handle high temperatures. Whether you're toasting the bottom of your favourite paella or simmering caramel for a tarte tatin, this pan can be used on a gas hob, in a conventional oven and over an open fire.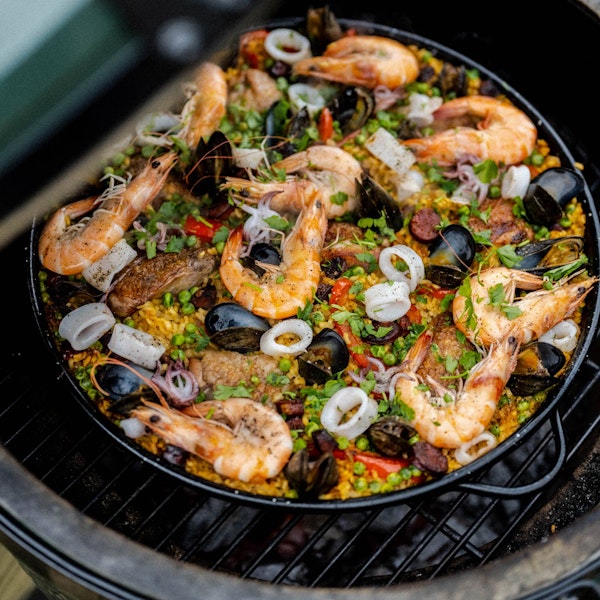 Not just for Paella!
Our Paella Pan is no one-trick pony. Its non-stick surface means it's perfect for any high-contact cooking, while its deep sides and pretty speckled appearance make it ideal for serving up all sorts of dishes straight from EGG to table. Think risotto or shakshuka!