SETTING UP YOUR EGG
Set up your EGG for direct heat using the EGGspander basket and wok. Bring your EGG to a temperature of 200˚C.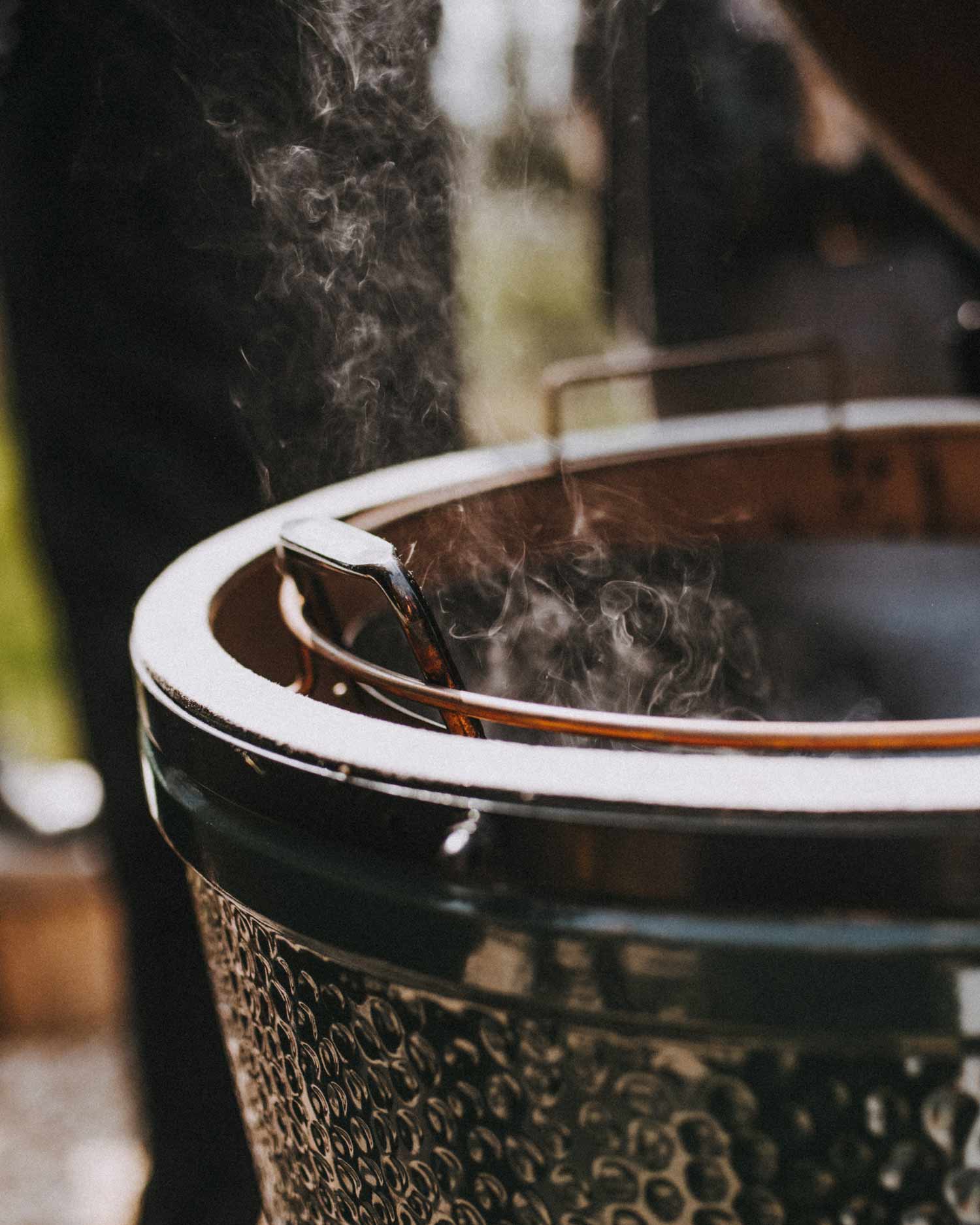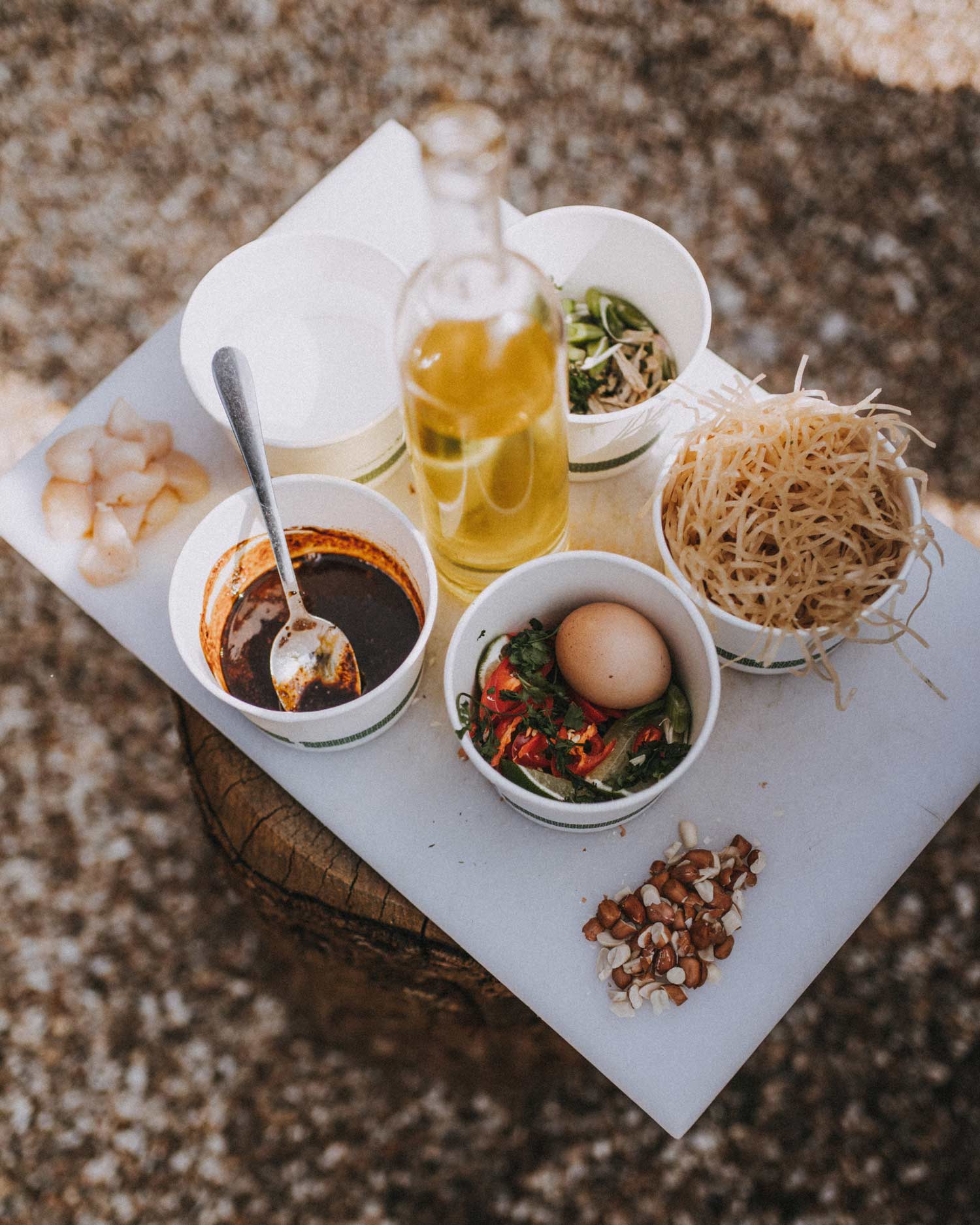 GETTING STARTED
Finely chop your spring onions and wild garlic.
Add the nut oil to your wok, close the EGG lid and allow it to heat until smoking.
PREPARING YOUR PAD THAI
Prepare the scallops by slicing them thinly, and place them into the smoking wok.
Move the scallops around the wok for a few seconds using a wooden spatula, then add the bottoms of the spring onions (retain the tops), shredded wild garlic, honeycomb, smoked scallop roe, tamari, and fish stock.
Once tossed around, close the lid and leave for 2 minutes.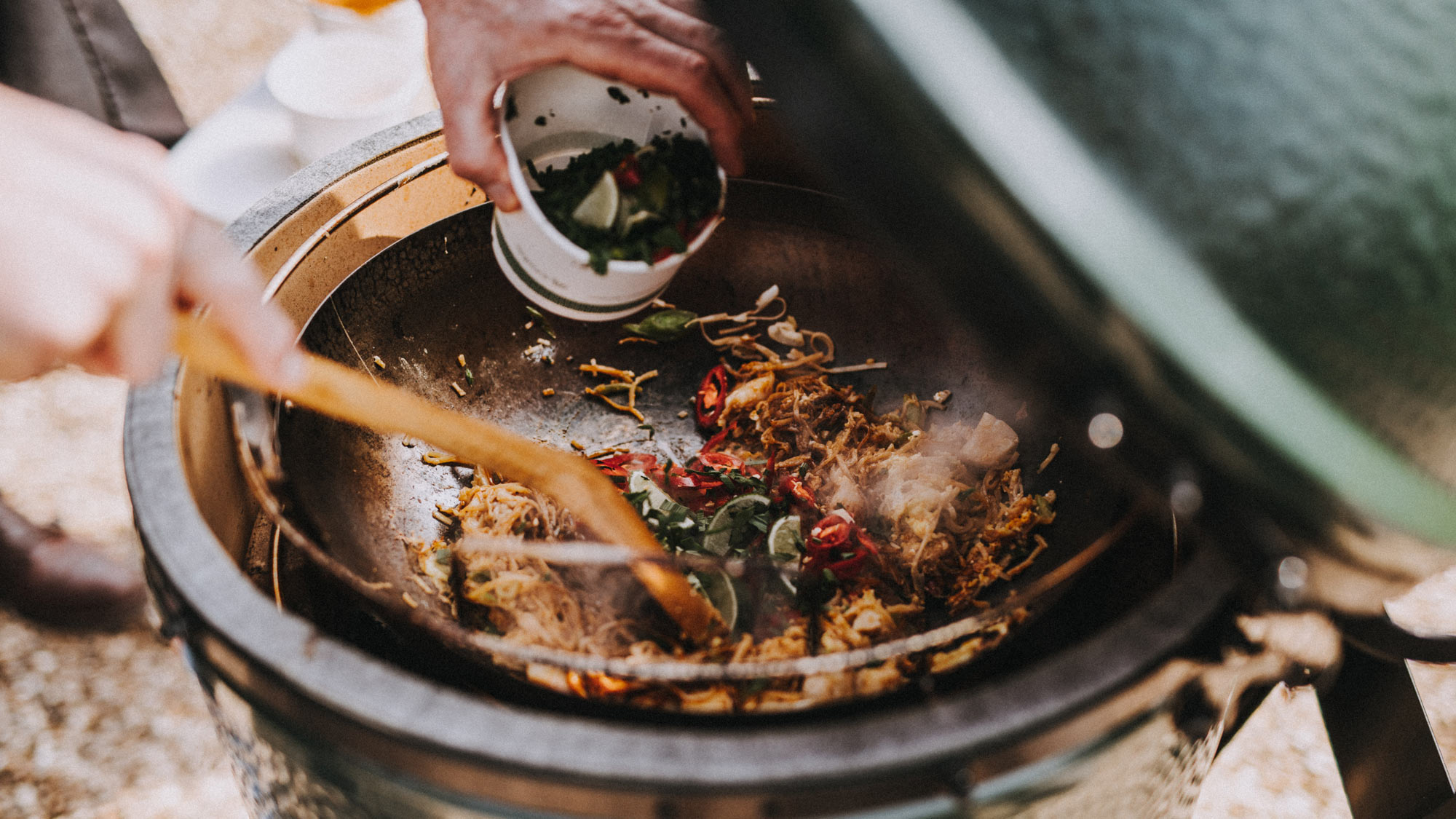 Burp your EGG, then add the pre-soaked noodles and chopped coriander roots. Toss everything together and close the lid for 2 minutes.
Tip all the ingredients from your wok into a dish. Put your wok back in the EGG, crack in an egg, and mix well so that it scrambles (no need to clean the wok first).
Tip the ingredients from the dish back into the wok and mix with the scrambled egg.
Serve garnished with the remaining ingredients and a squeeze of fresh lime.