Overview
Matt Burgess of the Caravan restaurant group, is known for his inventive approach to global ingredients. During the 2020 pandemic, he began making his own pineapple vinegar, sweet and tangy with a deep molasses undertone. This pairs beautifully with his Jerk-inspired chicken, however you can also use red wine vinegar.
You can ask your butcher to spatchcock the chicken for you but if you want to have a go yourself: remove any packaging and place the chicken on a large chopping board, breast side down with the legs facing towards you. Using good-quality kitchen scissors, cut as closely as you can all the way along one side of the chicken's spine. Repeat on the other side. Remove the spine (this can be used for stock), turn the chicken over and with the palm of your hand, press down on the chicken to flatten it.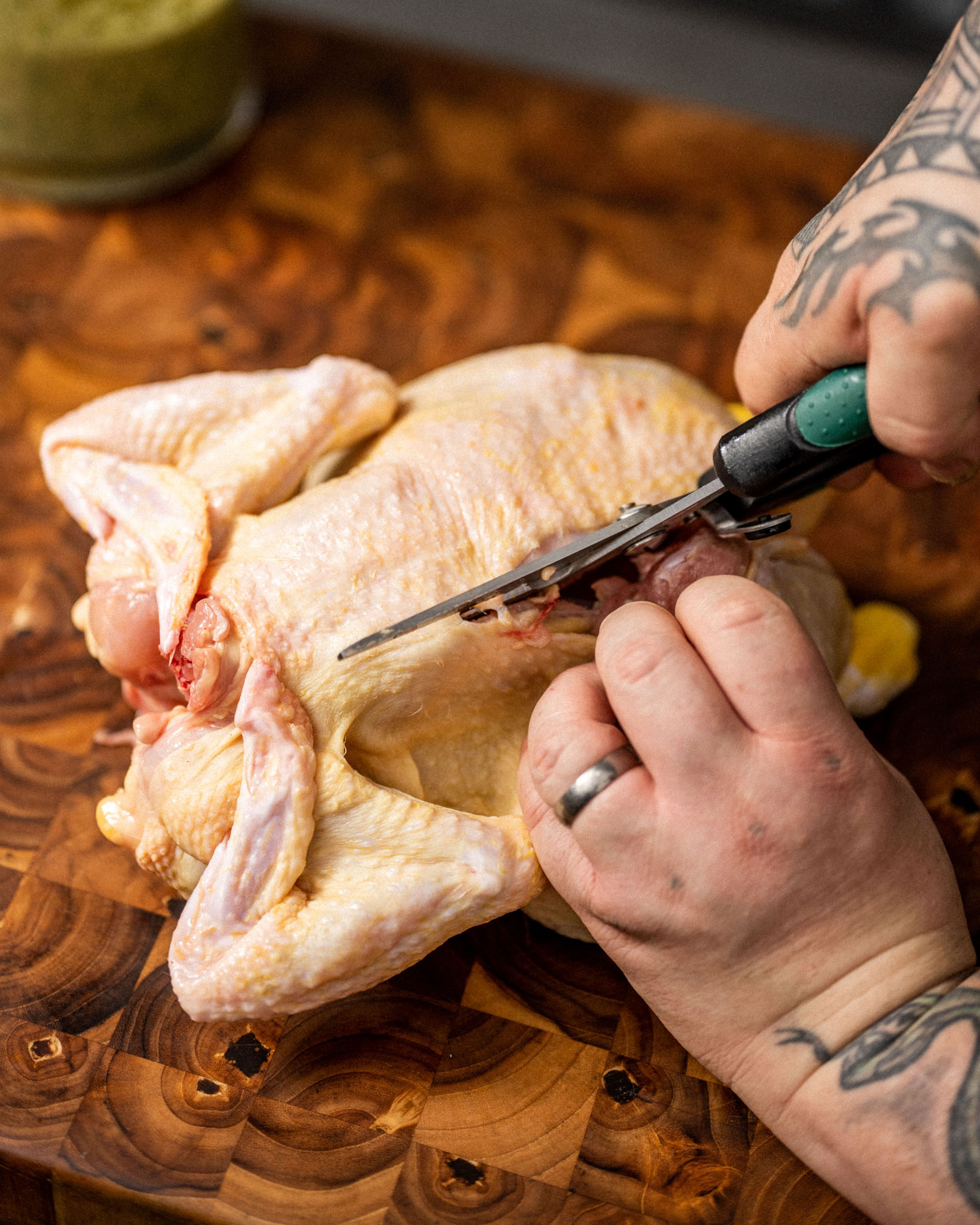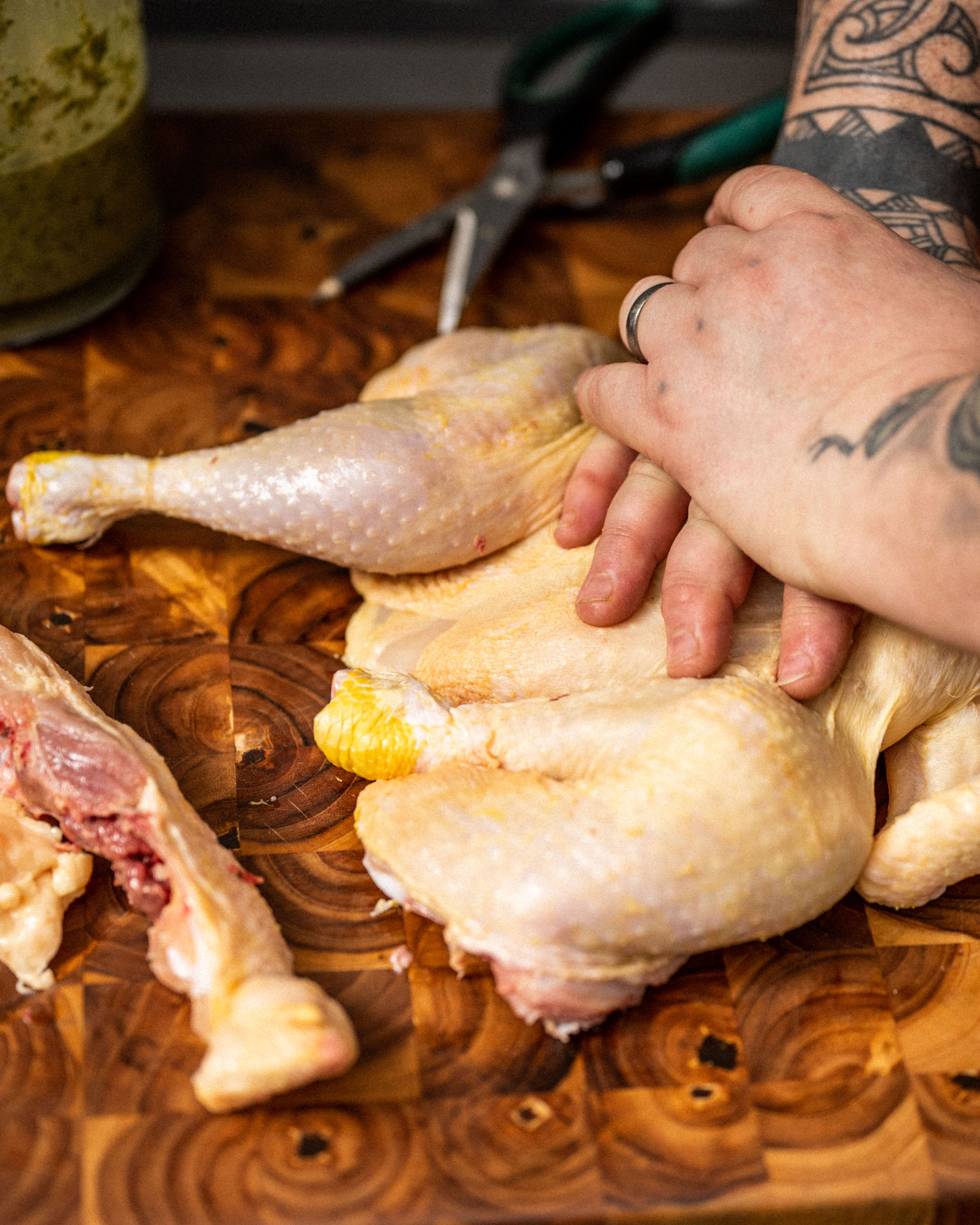 Method
In a blender, blend all of the ingredients for the jerk brine to a purée. If you're having trouble, keep turning off the blender, stirring the mixture, then going again. Don't be tempted to add water, as you want a thick paste.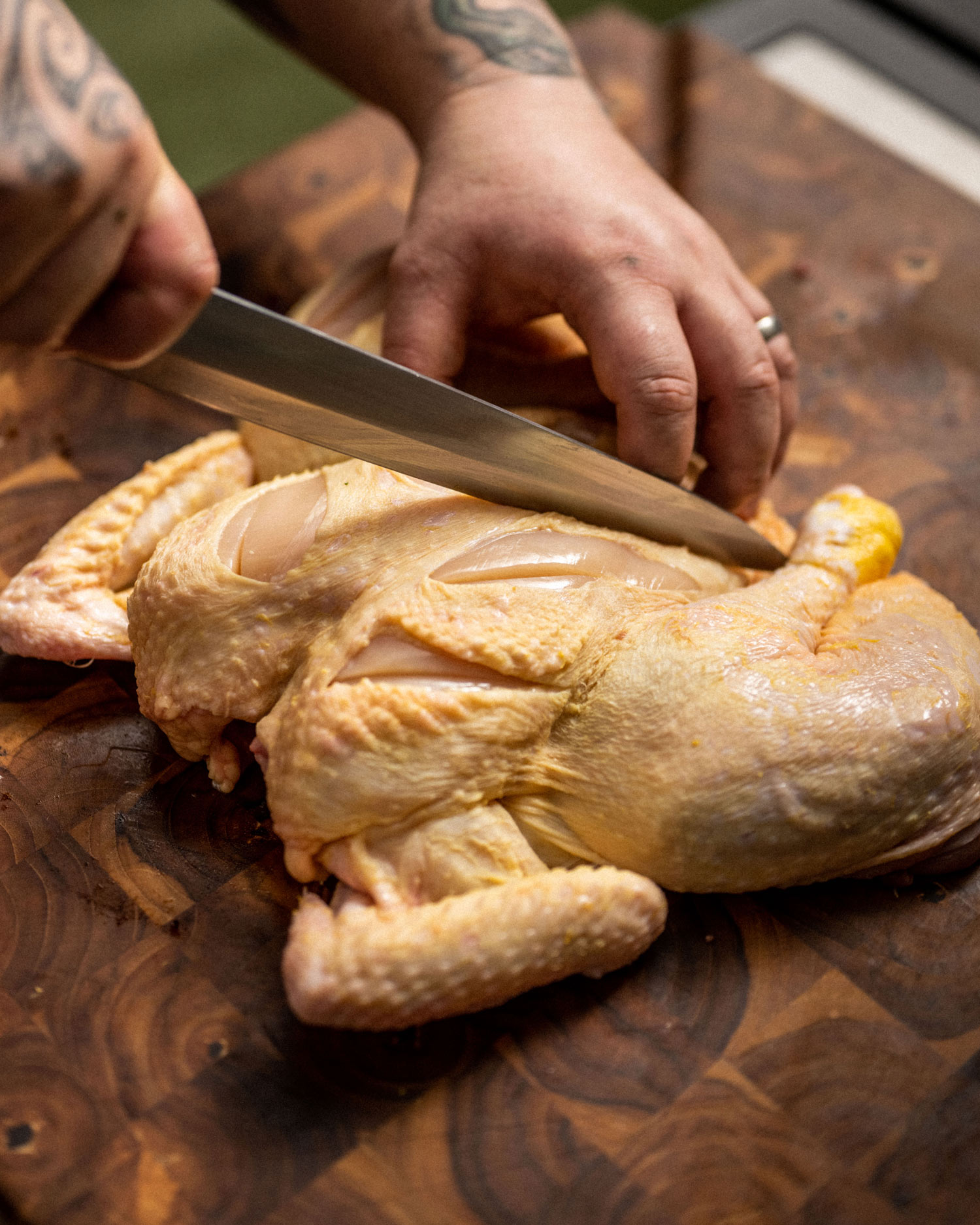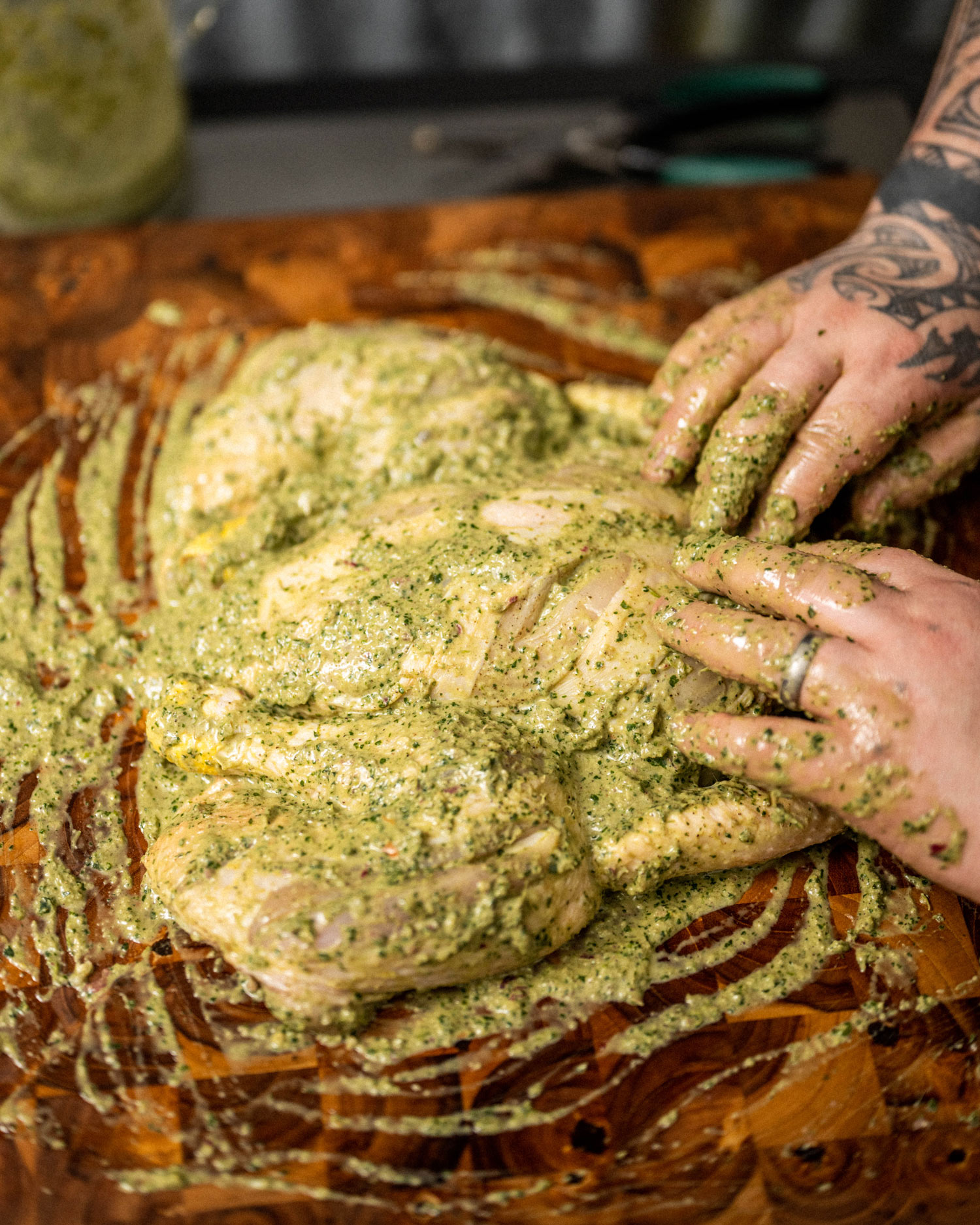 Slash the chicken four or five times on the breasts and legs. Massage the paste into the chicken, making sure you get the brine into all the crevasses. Leave to marinate for 24 hours – this is key for tender, moist meat.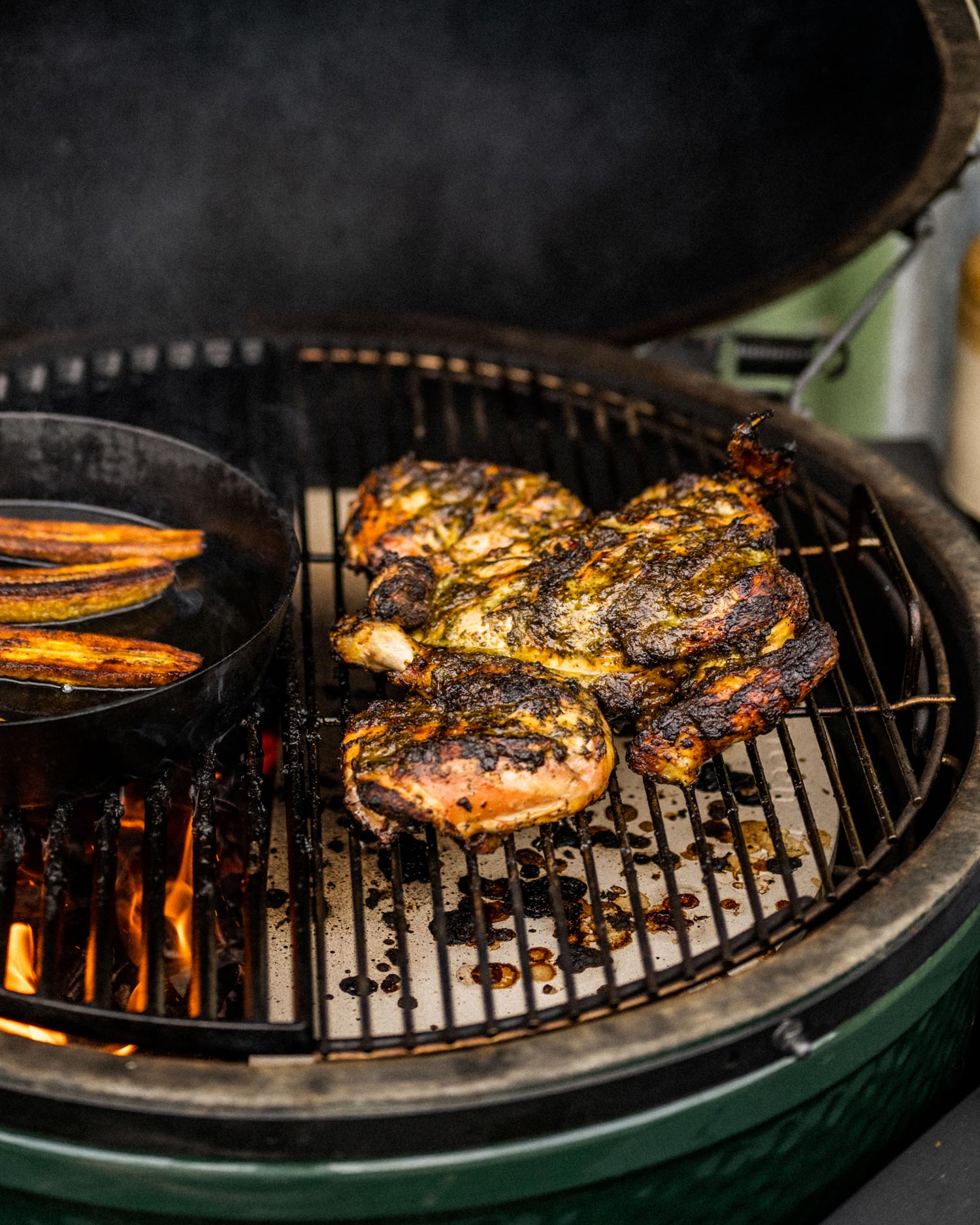 Set up the Big Green Egg for direct and indirect cooking, opening both dampers. Place a couple of Oak Premium Woodchunks onto the coals, then fit a Cast Iron Searing Grid on top.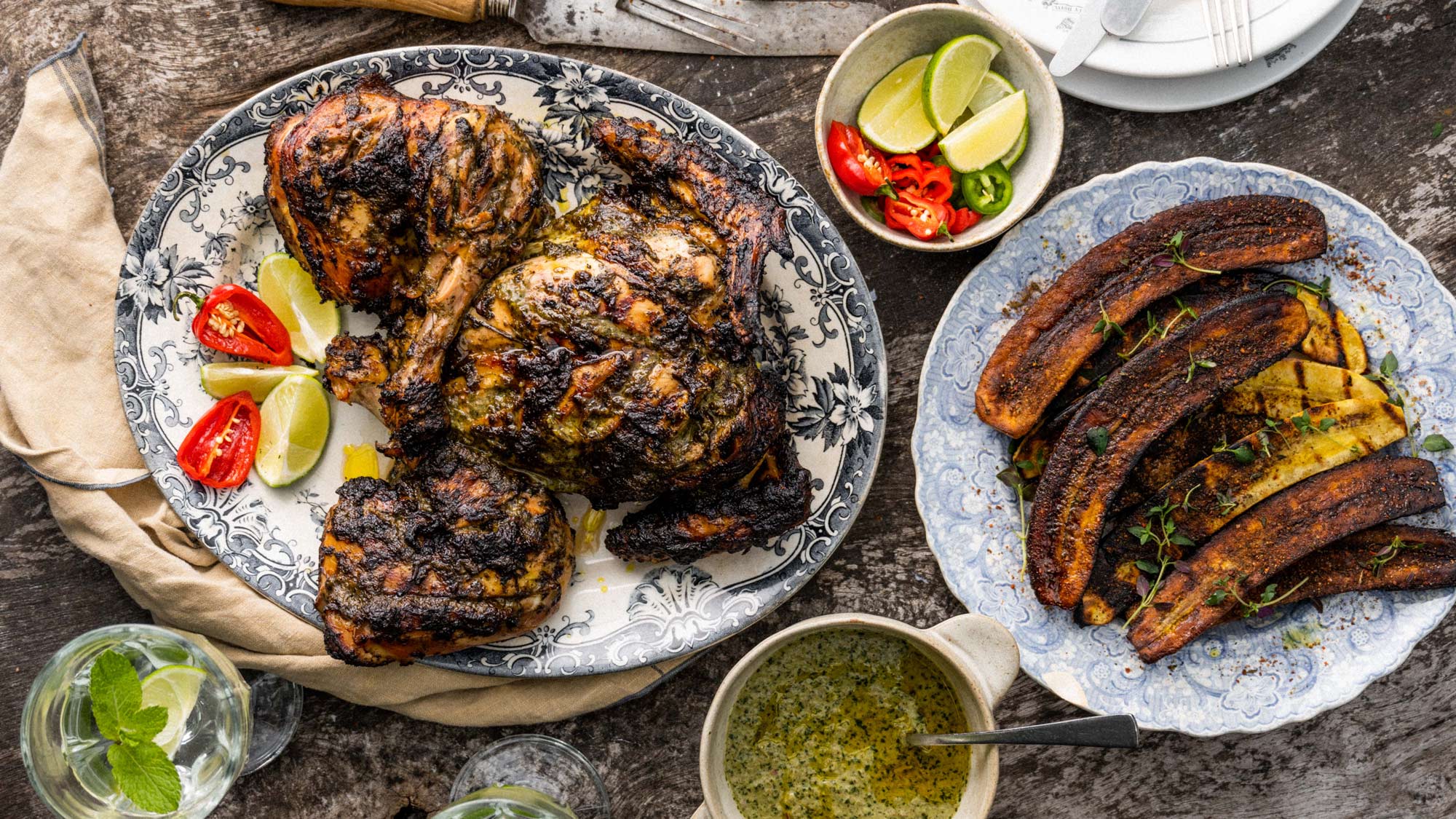 Sear the chicken on the grid until it starts colour, then flip it, and close the lid for 10 minutes. Keep repeating this process until the thickest part of chicken reaches an internal temperature of 72°C.