Make your own mincemeat
Soak the raisins, cranberries and currants in the brandy and lemon juice for 1 hour until plump, then drain and set the liquid aside.
Put plumped fruit and all the remaining mincemeat ingredients in a pan (except for the reserved liquid) and heat for 10 minutes. Mix in the liquid and leave to cool.
Press into sterilised jars, to exclude any air. Cover and leave for at least a fortnight.
Alternatively buy the highest quality pre-made mincemeat you can find and skip to the next step.
Prepare the pastry
Put the flour and salt in a large bowl and add the cold cubes of butter. Use your fingertips to rub the butter into the flour until you achieve breadcrumbs.
Mix in the sugar then add the egg yolks and just enough water to bring the dough together.
Knead gently on a clean surface then form into a disc, cover with clingfilm and leave in the fridge for half an hour.
Roll and shape
Take your sweet pastry out of the fridge and divide into portions of one third and two thirds.
With the two-thirds portion, roll into a circle large enough to line your Dutch Oven lid or a fluted pastry dish. Line the lid or dish, then allow the pastry to rest for 1 hour.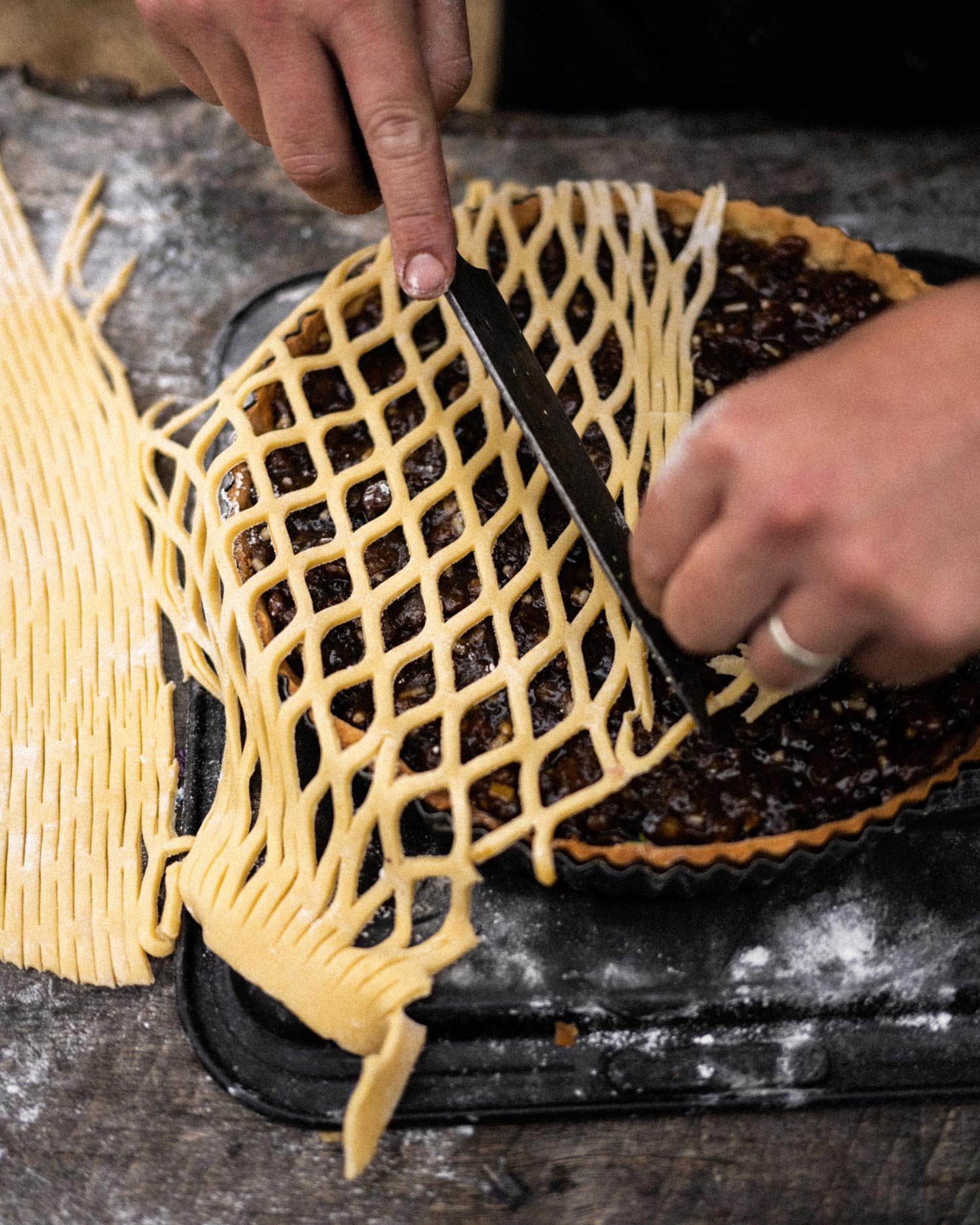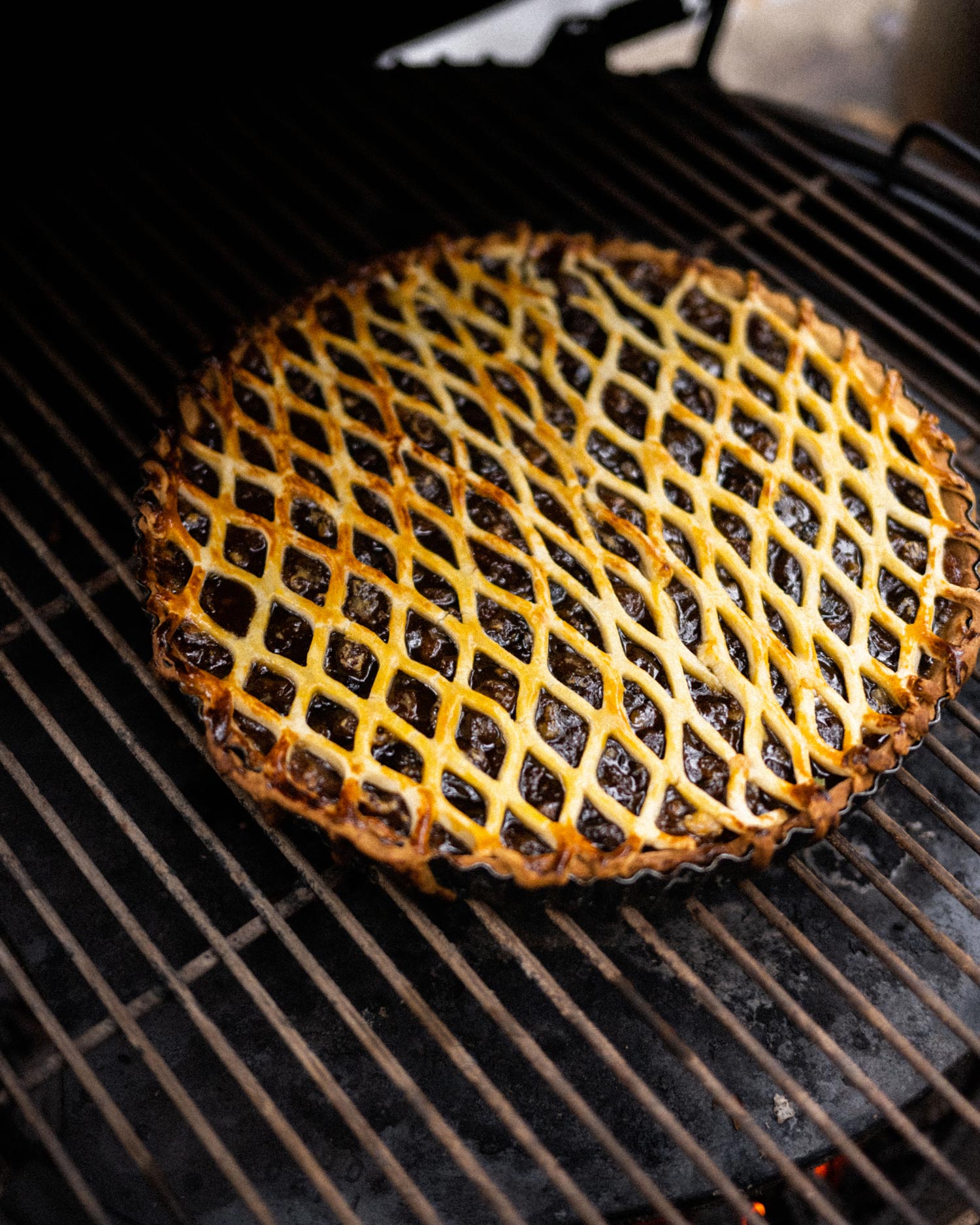 Sprinkle the breadcrumbs into the pastry case. Now, spoon in your mincemeat evenly across the base of the tart and flatten the surface slightly.
Roll the remaining pastry out and lay on top of the tart, tucking in the edges. If you have a lattice pastry cutter or have great pastry skills, feel free to get creative here.
Once finished, crimp the edges of the tart, brush with egg yolk, and sprinkle with caster sugar. Put in the fridge to cook later.
Bake
Load and light your EGG and set up for indirect cooking, with the ConvEGGtor in legs-up position and Stainless Steel Grid on top. Your target temperature is 180°C.
Bake the Mincemeat Tart in the EGG for 35-40 minutes until golden.
Allow to cool slightly then sprinkle with icing sugar before serving.