OVERVIEW
Lavishly scooped up with pita bread, Muhammara is the sweet-spicy Levantine dip that you'll wish you'd discovered sooner. It keeps well in the fridge, but won't last long on the dining table. We blacken our peppers and chillies first to intensify the flavour. It's delicious on its own but can also be paired with meat, fish or vegetables. For a meal entirely cooked on the coals, try serving it with our dirty-cooked Rib Eye and some thinly sliced dirty cooked veg such as beetroot, carrots and leeks.
SET UP YOUR EGG
Set up your EGG for direct cooking, using the Cast Iron Searing Grid. Your target temperature is 200˚C.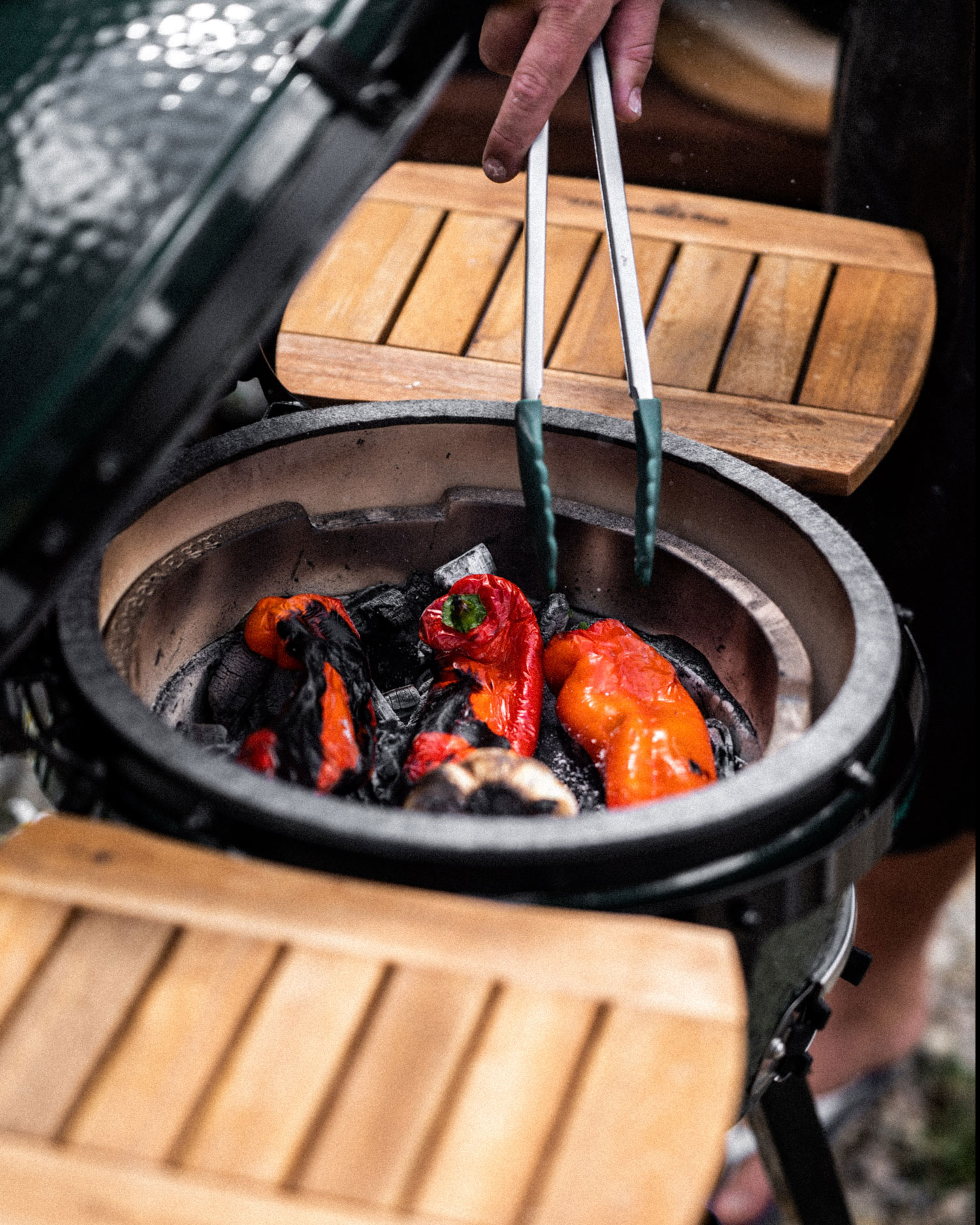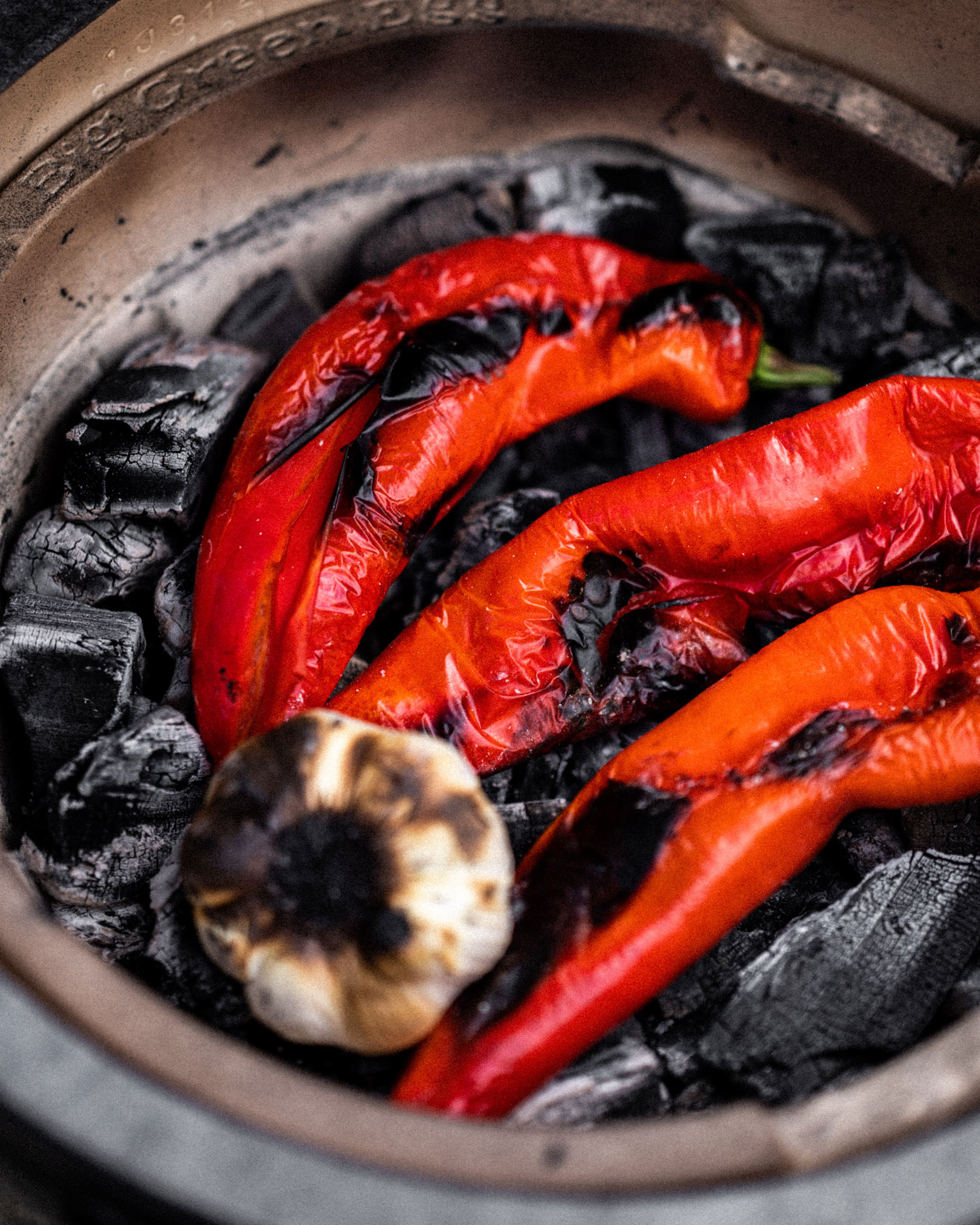 COOK YOUR VEGETABLES
Grill your peppers, garlic and chilli until the chilli and peppers are blackened, charred and soft, and the garlic can be squeezed from the bulb. The garlic will take longer so just set the peppers aside.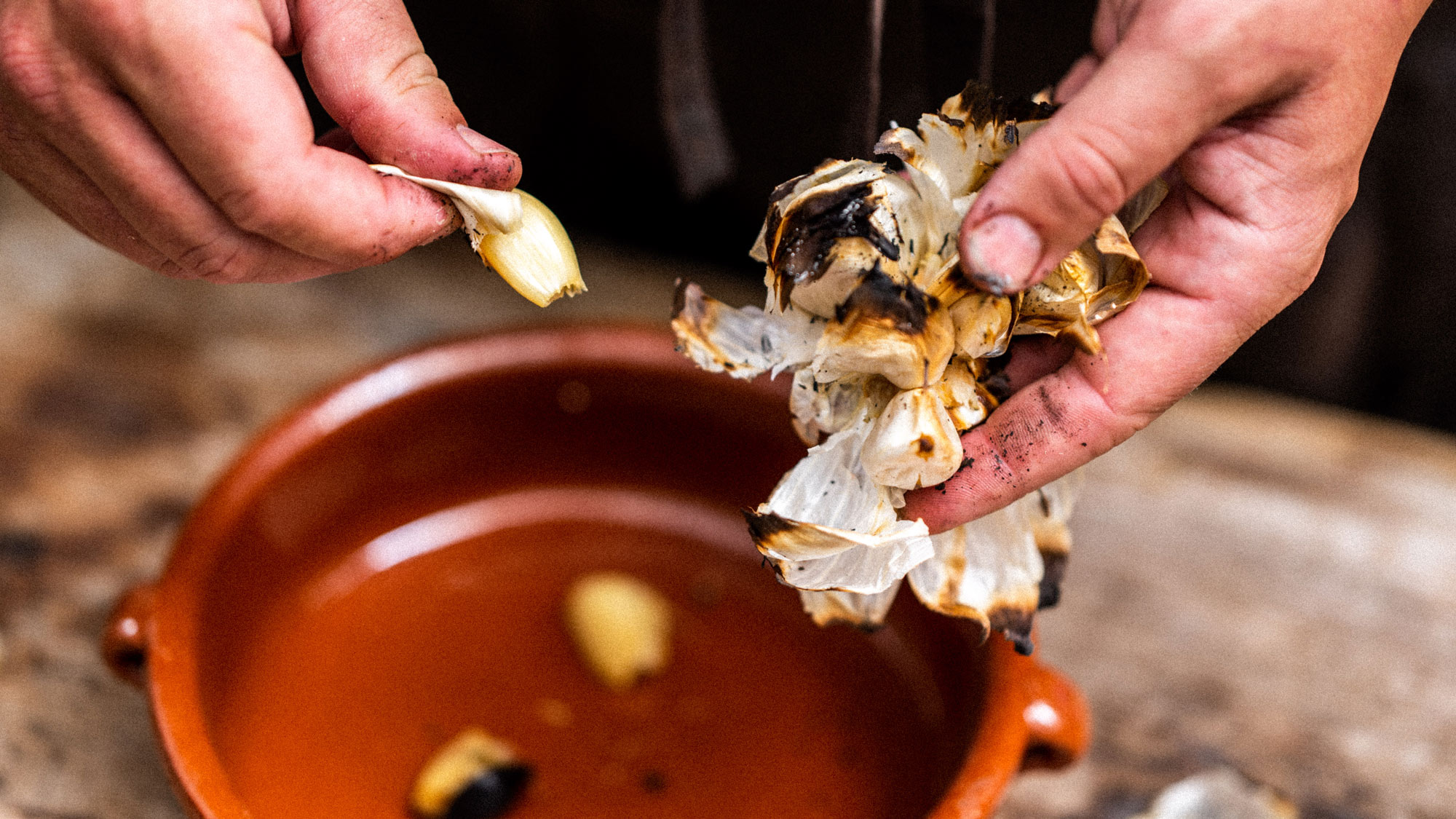 MAKE THE MUHAMMARA
Now blitz the vegetables with all of the remaining ingredients except for the garnishes. It should retain some texture; you're not looking for a smooth puree. Garnish with the pomegranate, Aleppo pepper and za'atar.