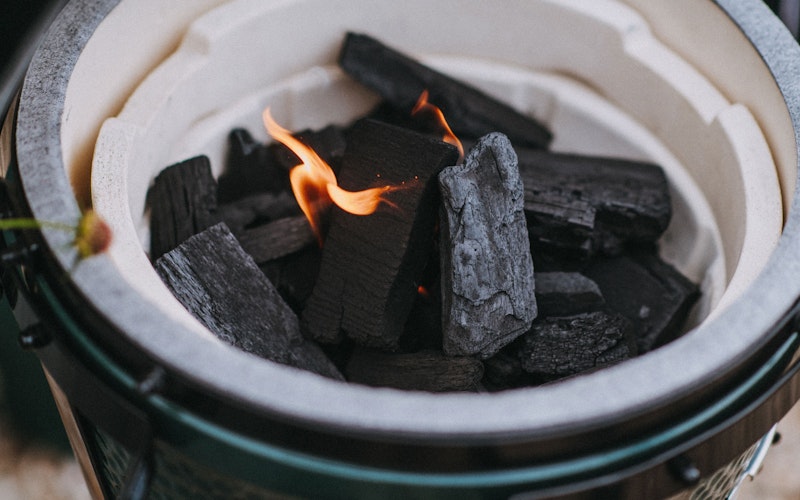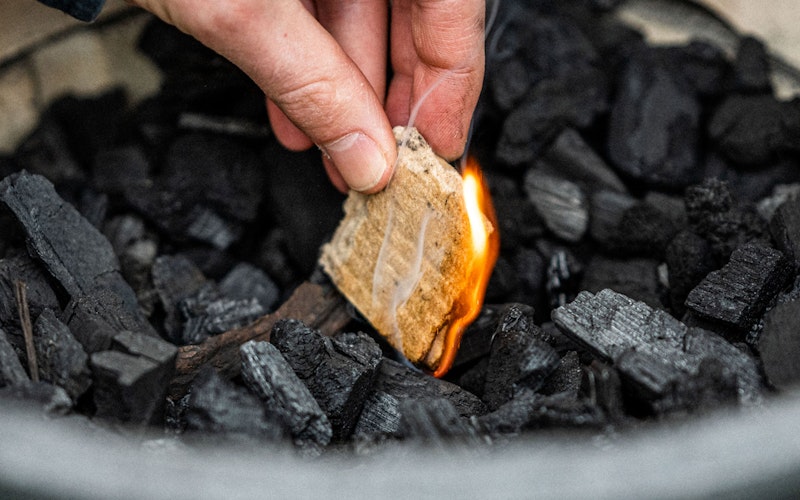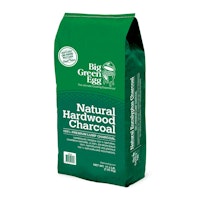 100% Natural Eucalyptus Lumpwood Charcoal
£ 26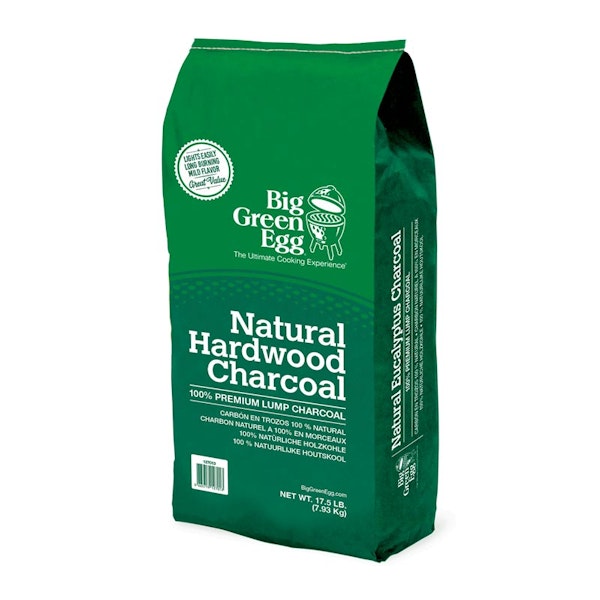 100% Natural Eucalyptus Lumpwood Charcoal
If you're after a neutral charcoal, to let the flavours of your more subtle ingredients sing, this is the product for you. Loved by chefs for its hot, clean burn, you can always pair it with smoking chips or chunks if you do want to add smoky flavour. Comes as a 7.93kg bag.
Code: AC920
Better. Faster. Hotter.
Because it lights quickly and burns hotter and longer than most other woods, eucalyptus wood is the preferred fuel for the most famous Brazilian steakhouses. Big Green Egg lump charcoal reaches cooking temperature in just minutes, and is more fuel efficient than briquettes or pellets.
Nothing toxic.
Our Eucalyptus Lumpwood Charcoal contains no fillers, nitrates, chemicals or petroleum products. This means it produces less ash than briquettes, so there's minimal waste and clean up — for more value, flavour, and performance in every bag!
Sustainably sourced.
Our natural Eucalyptus Lumpwood Charcoal is sourced from sustainable plantations, famed for their hot, clean burning products.
FAQs
Keep your lump charcoal somewhere dry, ideally in the garage in an airtight bin. The lumps are extremely dry and light quickly. However, if they become saturated with moisture you may find they're slower to light.
Fold the opened top of the bag over several times. If you have the remnants of an older bag that's several months old, it may be best to use a fresh new bag and add the older charcoal once the fire is going.
Until the fire starter has burnt away, usually 10-15 minutes. Then, close and bring your EGG up to the temperature you want.
Fill your firebowl up to 2" / 5cm below your cooking surface. When you're done cooking, the charcoal can be re-used. Simply rake through it with an Ash Tool, top up as required, and light as usual.