Overview
A whole roast sirloin on your EGG is a truly magnificent thing. Look for yellow fat and intense marbling for the most incredible flavour. We like to cook it over a trivette of vegetables, topped up with a little beef stock and a splash of full-bodied red wine. These will combine with the drippings from the sirloin to make the most delicious gravy imaginable. This really is the ultimate roast dinner.
Set up your EGG
Set up your EGG for indirect cooking with the ConvEGGtor legs up and the Stainless Steel Grid on top.
Your target temperature is 120˚C, add in your EGG Genius if using and set the pit temp at 120˚C. If you own an EGGspander, set up without the top shelf.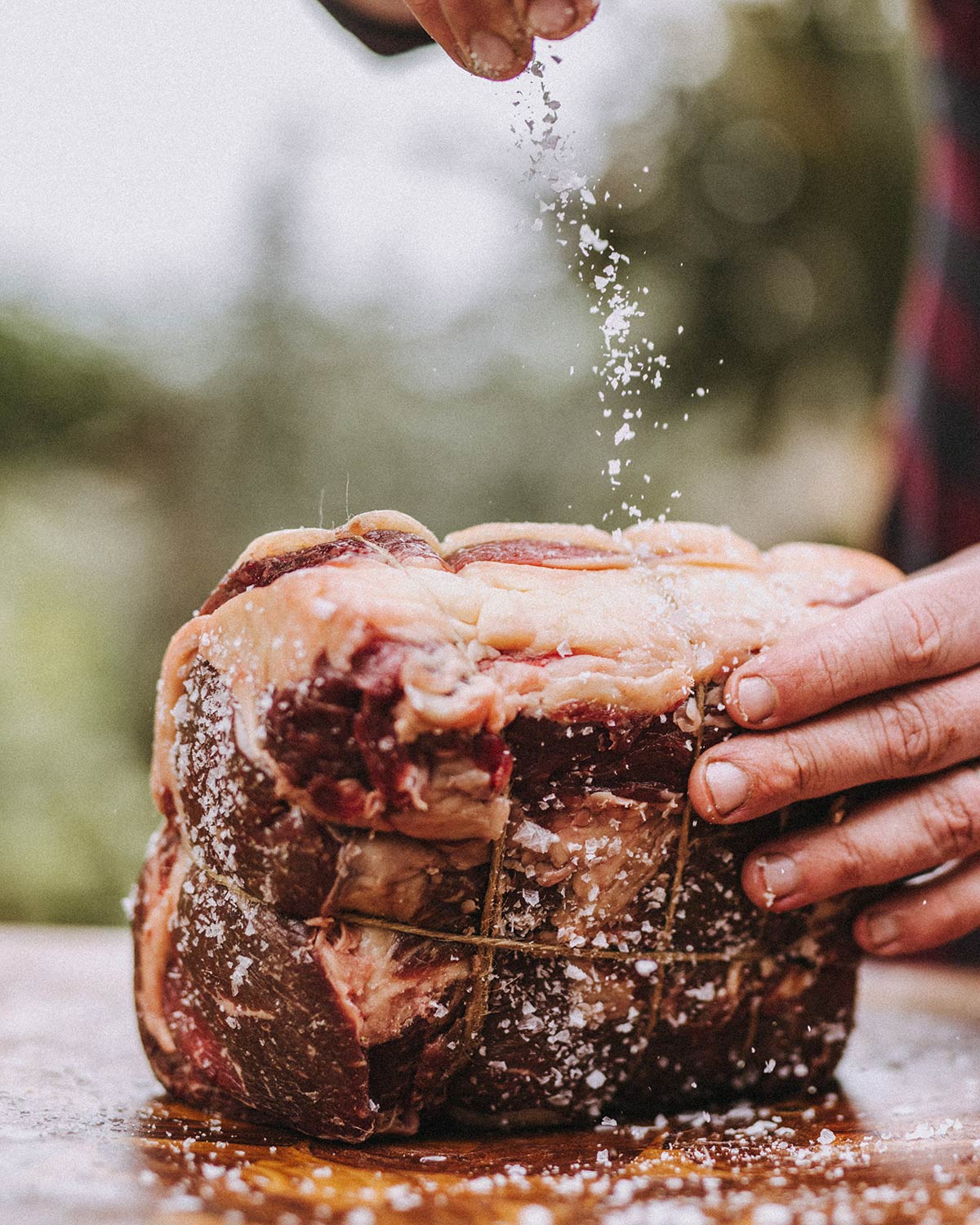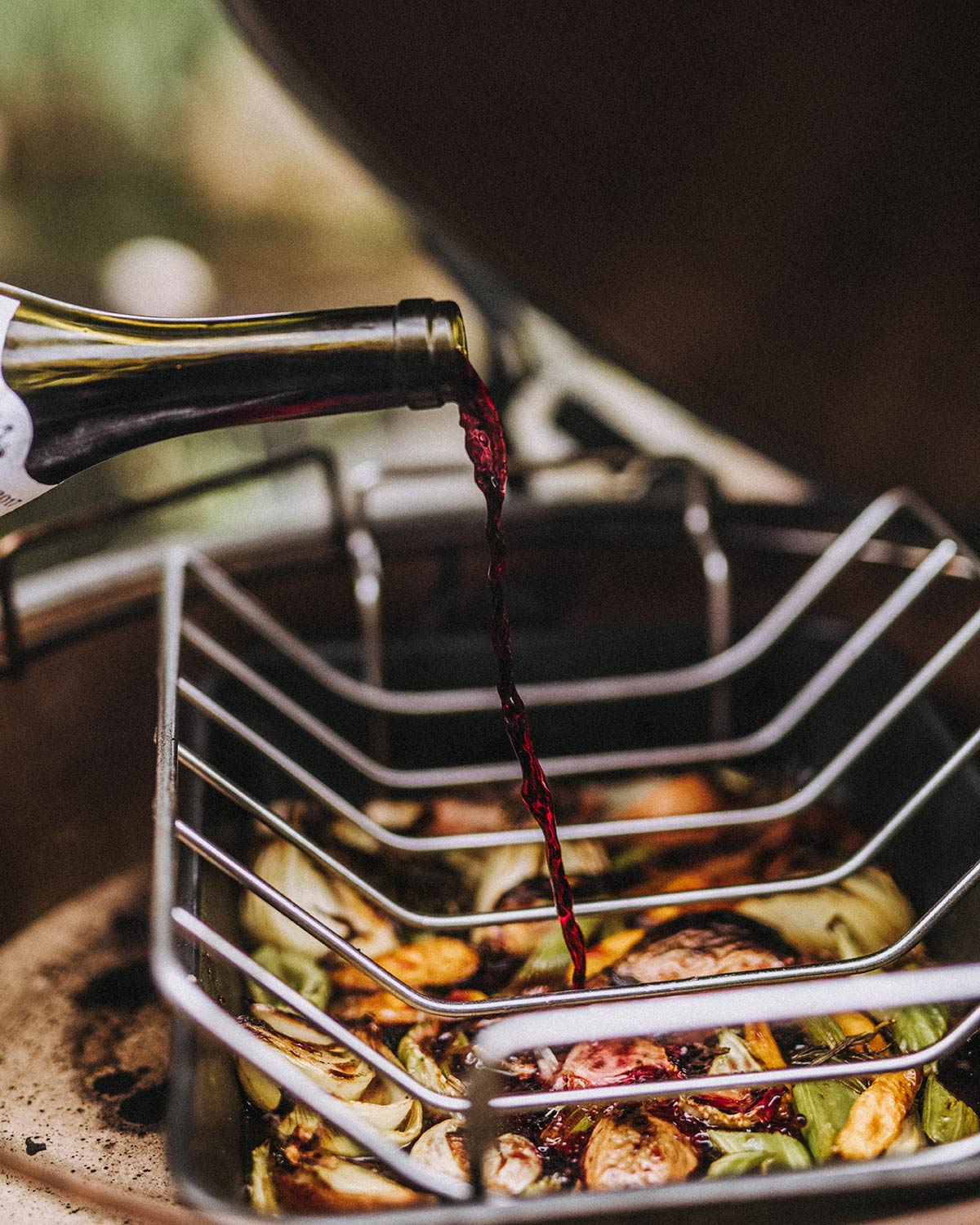 Getting Started
Remove the beef from the fridge a minimum of 2 hours before cooking to allow it to reach room temperature. Rub the meat with rapeseed oil and season heavily all over with salt. Place onto a Roasting Rack settled into a Drip Pan.
Add your roughly diced trivette of vegetables along with the wine, beef stock and tablespoon of tomato puree into the bottom of the Drip Pan under the roasting rack. Place this all into your EGG.
Roast everything for 2-3 hours or until the sirloin's internal temperature reaches 50˚C, the perfect temperature for a sirloin of beef. Every piece of sirloin is slightly different, so it may take a little less time or a little more.
Once you've reached this internal temperature, remove the joint from the EGG, wrap in foil and leave to stand.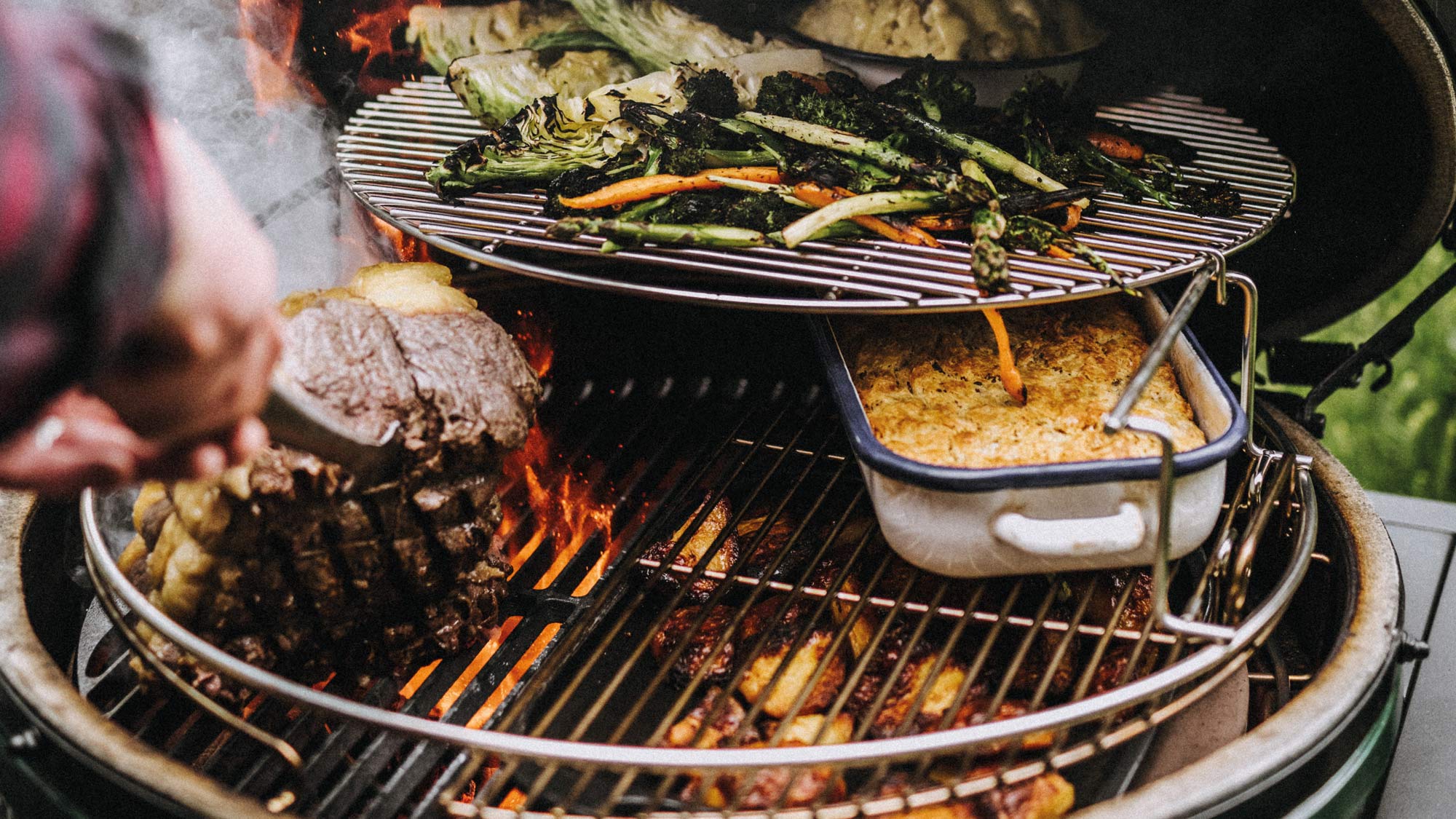 Finishing up
Remove the ConvEGGtor using an EGG Mitt or similar, and replace with a Cast Iron Searing Grid. Raise the EGG's temperature to 250˚C, then put the joint back on the EGG and sear each side for trademark searing lines. This should only take a matter of minutes.
Ideal internal temperatures given below. Please note that these are pre-resting temperatures — as your meat rests it will rise by 3-4 degrees.
Rare: 48°C Medium Rare: 53°C Medium: 57°C Medium Well: 65°C Well Done: 70°C
Remove the beef, season with freshly ground black pepper and rest in a warm place for at least 20 minutes.
Carve thin slices and serve with the gravy strained from the Drip Pan.