Overview
This is a wonderfully easy foray into the world of smoking; vegetables in general — and aubergine in particular — are brought to life on the EGG, especially with the addition of a little wood smoke. We've offset the richness of the aubergine with the gentle acidity of feta and some fresh pops of sweetness from the pomegranate. Could be a lovely side dish or will easily work as a main dish on it's own.
Set up your EGG
Set your EGG up direct with the Cast Iron Searing Grid. Have a good set of Tongs, your choice of Woodchips (we like Pecan for this one), and a Cast Iron Grid Lifter at the ready.
The target EGG temperature is 200˚C.
While your EGG is heating up, soak your Woodchips in water for about 15 minutes. This helps them to last longer before burning out.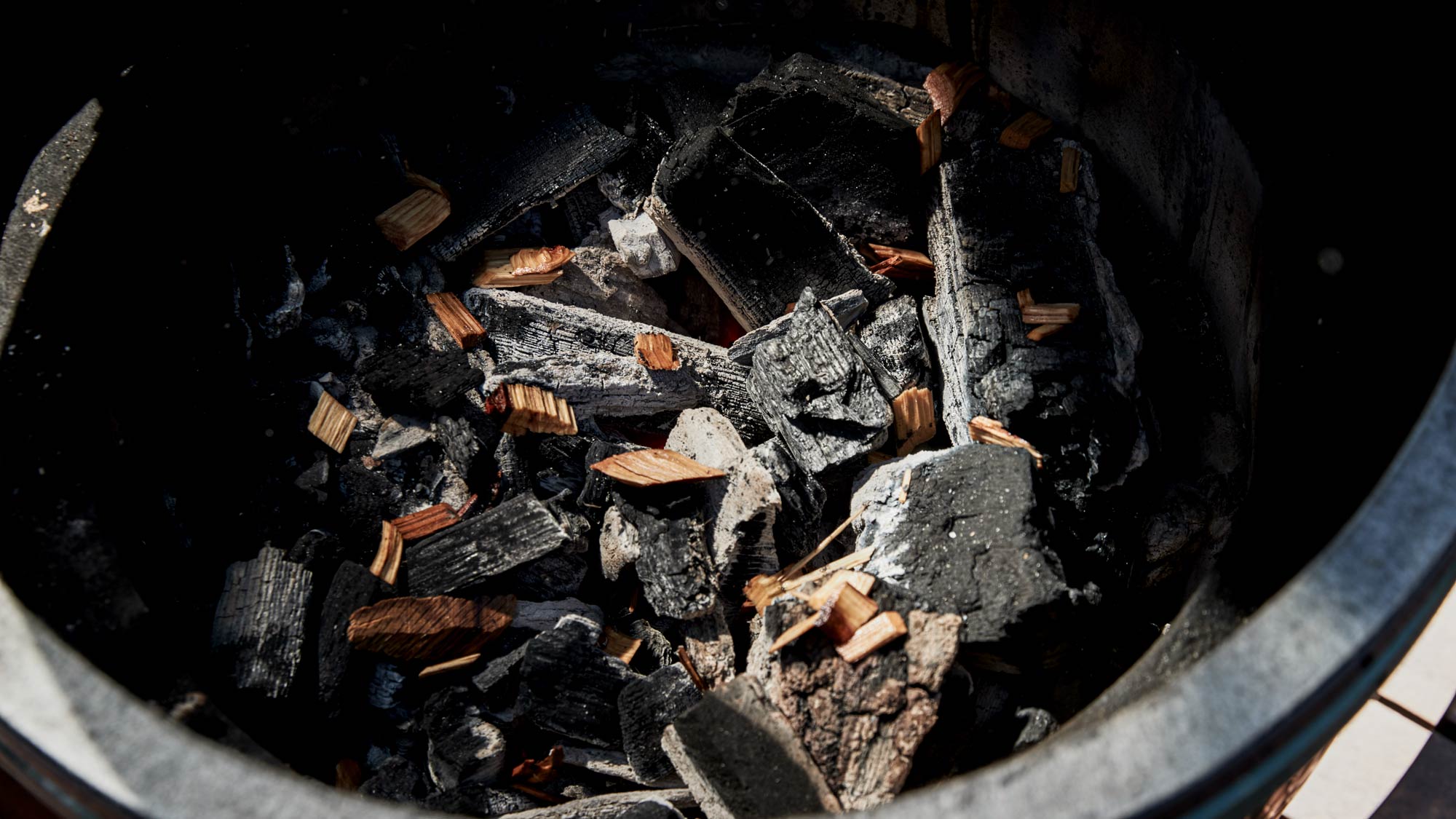 Getting Started
Mix the sauce ingredients together and leave covered for the flavours to settle.
Take out a Roasting Tray, dress it with rapeseed oil and season with Maldon salt.
Massage the aubergine slices in the oil and seasoning, adding extra if you need.
Add the pre-soaked pecan chips to your EGG.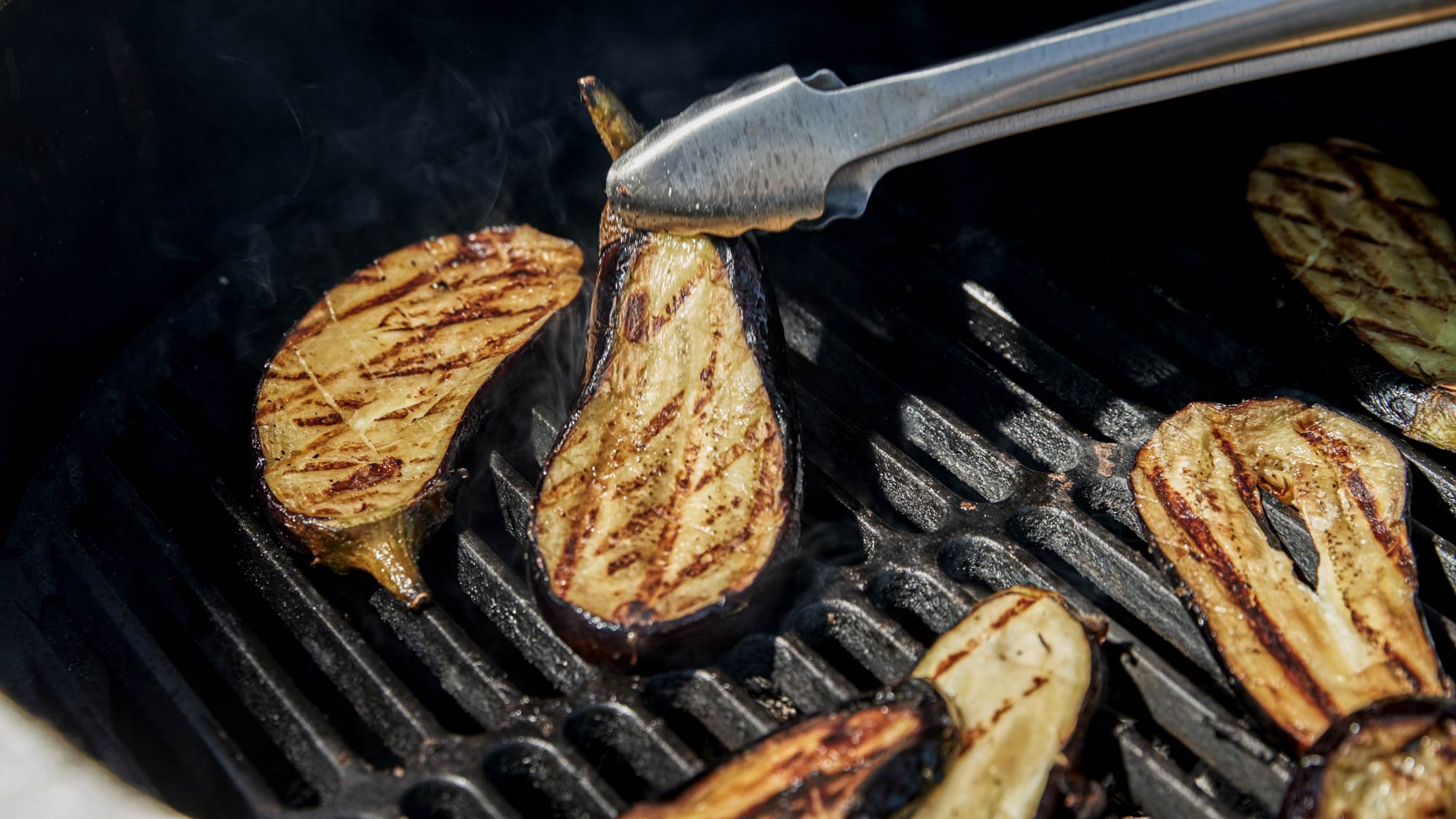 Cooking the aubergines
Lay the aubergine slices onto you Cast Iron Grid and close the lid to allow to cook. This will take longer than you think, just be brave and give it time. Aim for around 6–8 minutes on each side.
Once cooked, take off the aubergine and arrange onto a serving plate or serving tray. Our Teak Slatherboard would look great for this. Arrange the aubergine overlapping with one another and crumble the feta over with a good glug of olive oil. Cling film and leave to allow the flavours to mingle for around 10–15 mins.
Unwrap the aubergine and garnish with pine nuts, fresh mint and pomegranate before seasoning lightly. Serve.