Slice the onion, aubergines, courgettes, tomatoes and peppers into a similar size, about 3mm thick.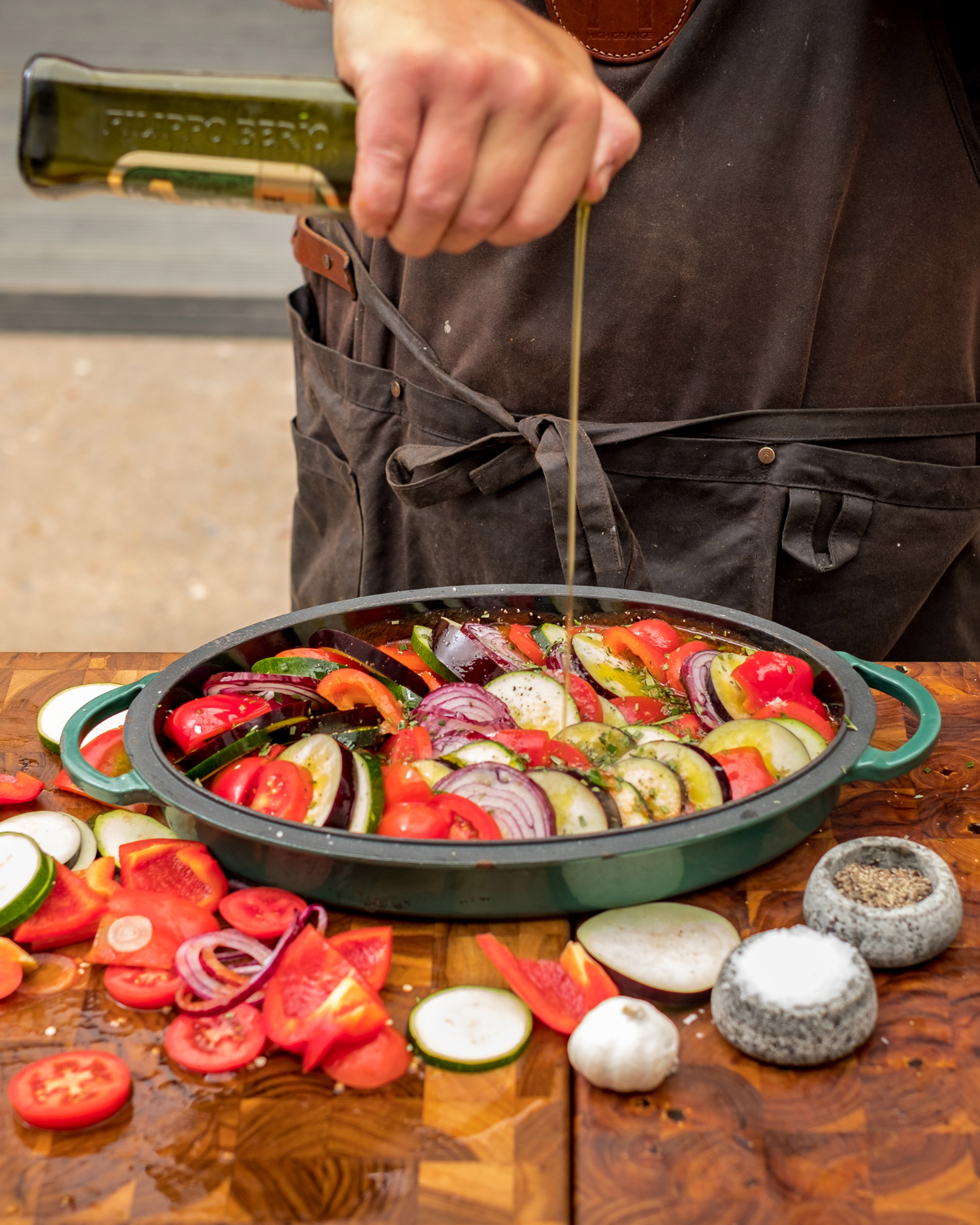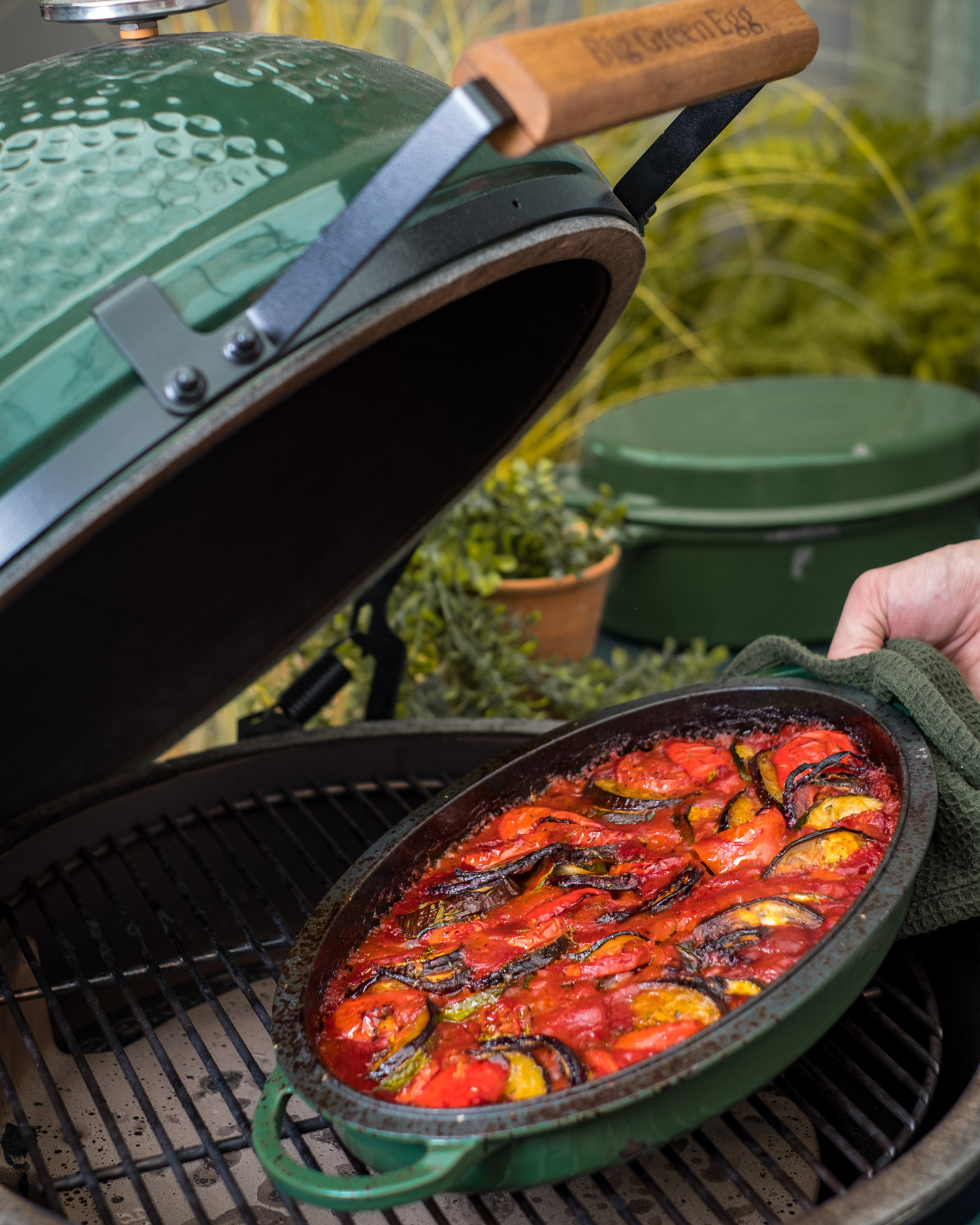 Mix the garlic and basil into the passata and pour into a Enamelled Dutch Oven. Neatly layer up the vegetables on top of the passata and season well with salt and pepper.
Drizzle over the olive oil. Cook for 2.5 hours, it should be done when the vegetables are soft and yielding.
Remove from the EGG and serve with the burrata in the middle of the rataouille, seanson with cracked black pepper and olive oil.