OVERVIEW
Dirty cooking your vegetables is a great way to get the smokiness of the charcoal into your gravy. You're aiming to burn and blister the exterior while still retaining the vegetables' sweetness.
Your gravy can be made ahead of time and reheated.
Remove your rib of beef from the fridge at least 2 hours before cooking and let it come to room temperature. Season with salt liberally all over.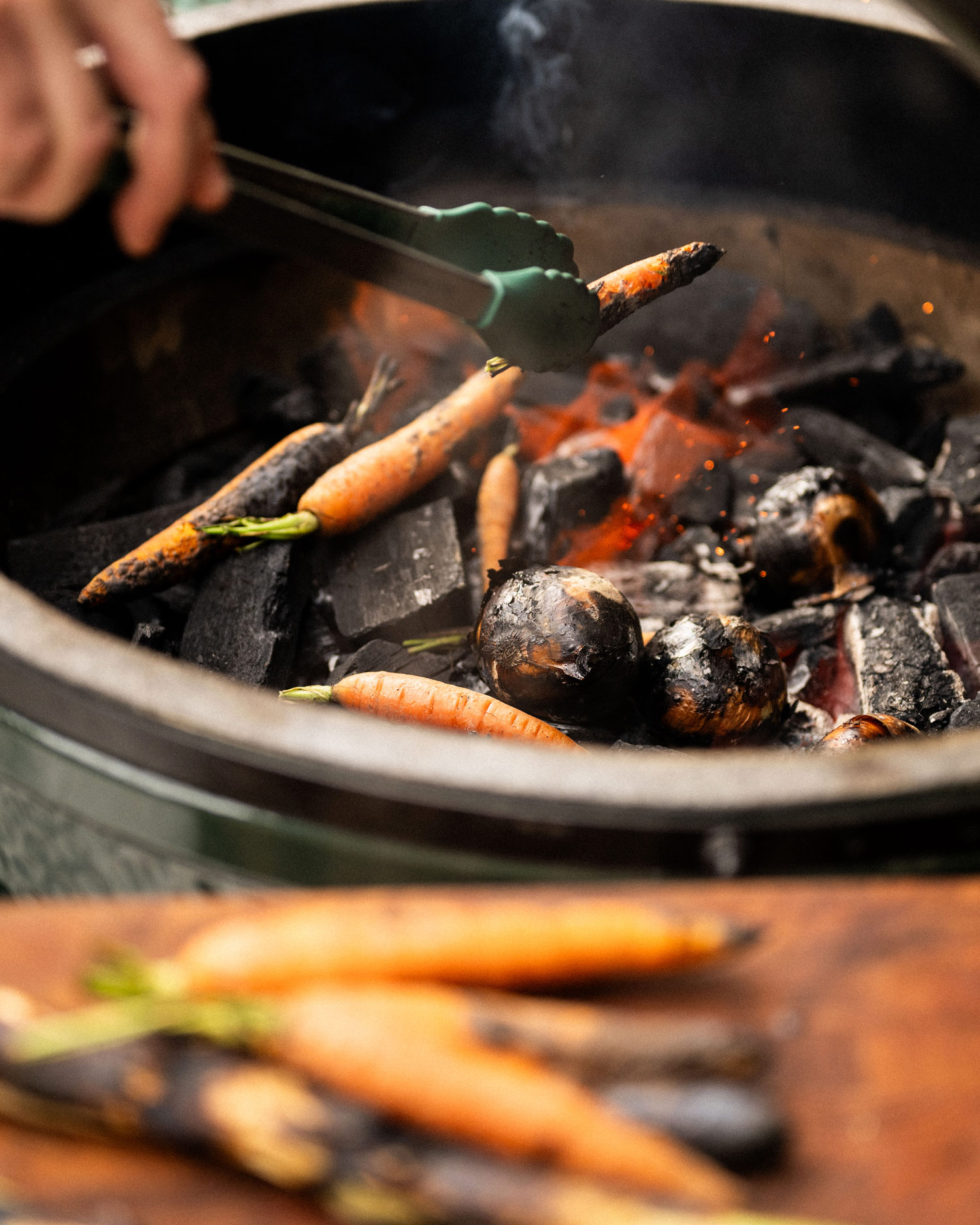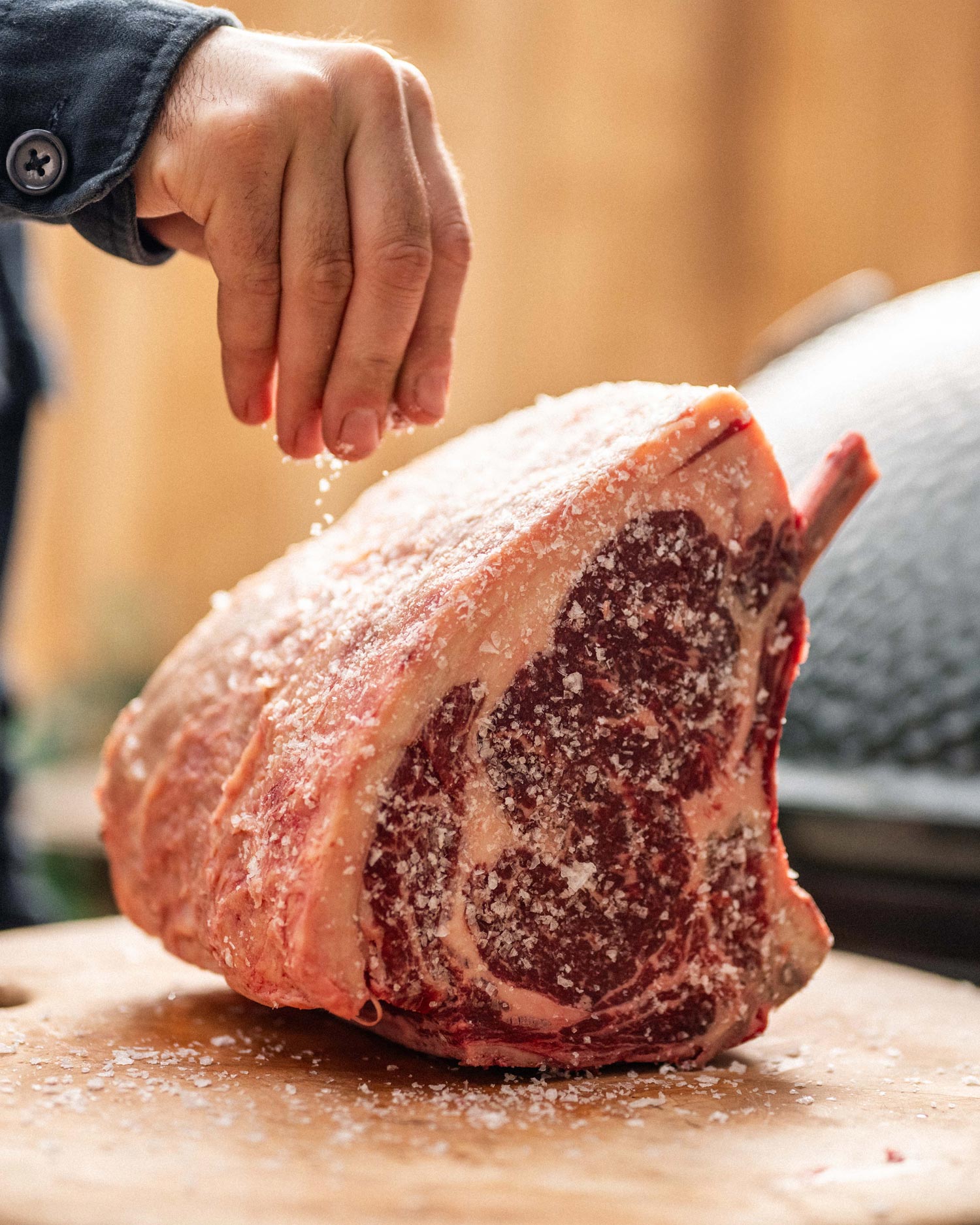 MAKE YOUR GRAVY
Load and light your EGG. Your target temperature is 200°C and you're looking for an established section of the charcoal to be white or burning.
Add your whole vegetables directly to the charcoal. You want the chunkier veg to be directly over the lit charcoal. Burp your EGG and make sure your vegetables are charring evenly. You are aiming to burn their exterior without completely cooking the inside.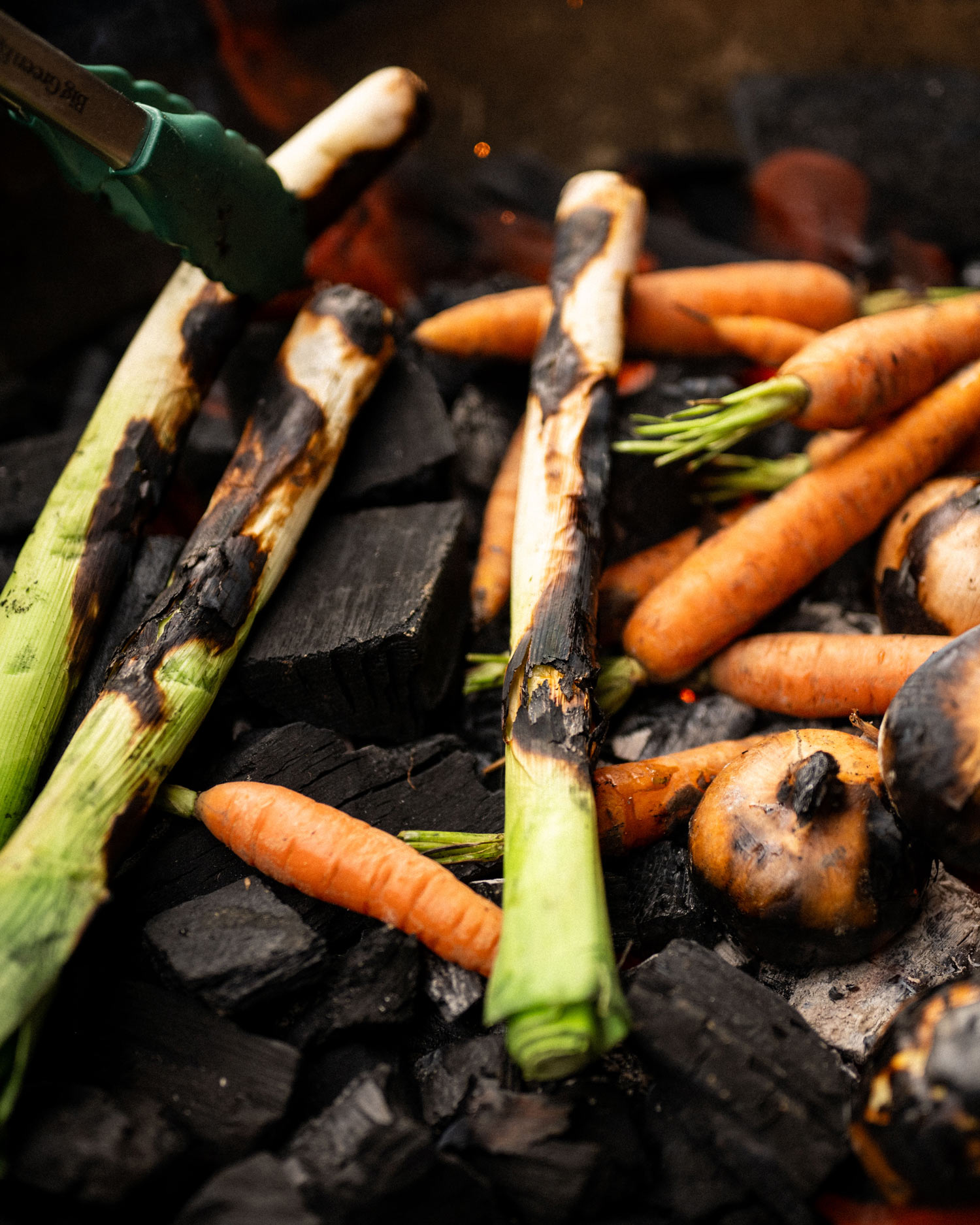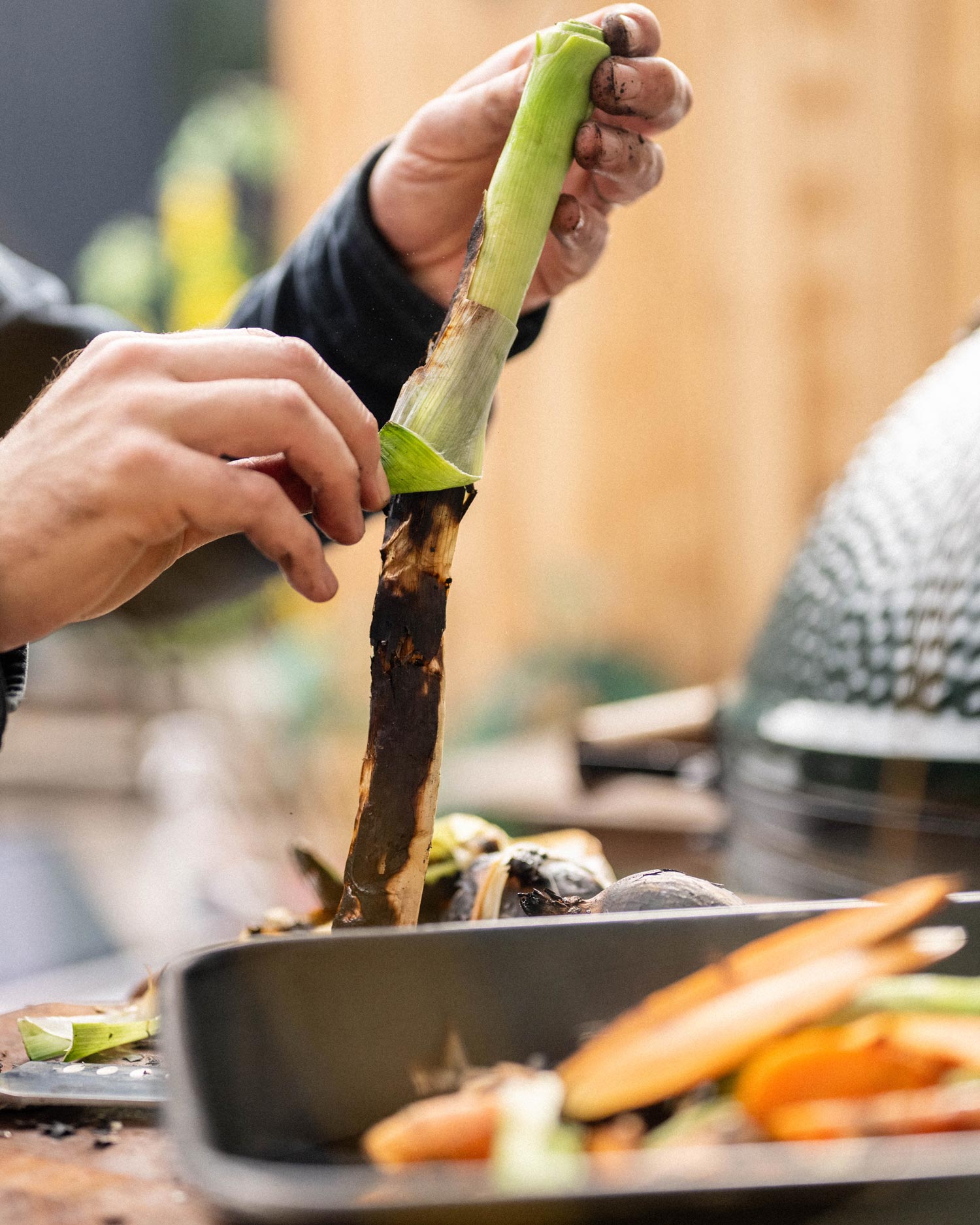 Remove the vegetables from the EGG. Halve the onions, chop the carrots and leeks into three or four sections and place into a Drip Pan. Add the stock.
Add you Stainless Steel Grid to the EGG and place the Drip Pan on the grid. While the stock is heating up, add in your mustard and stir until dissolved.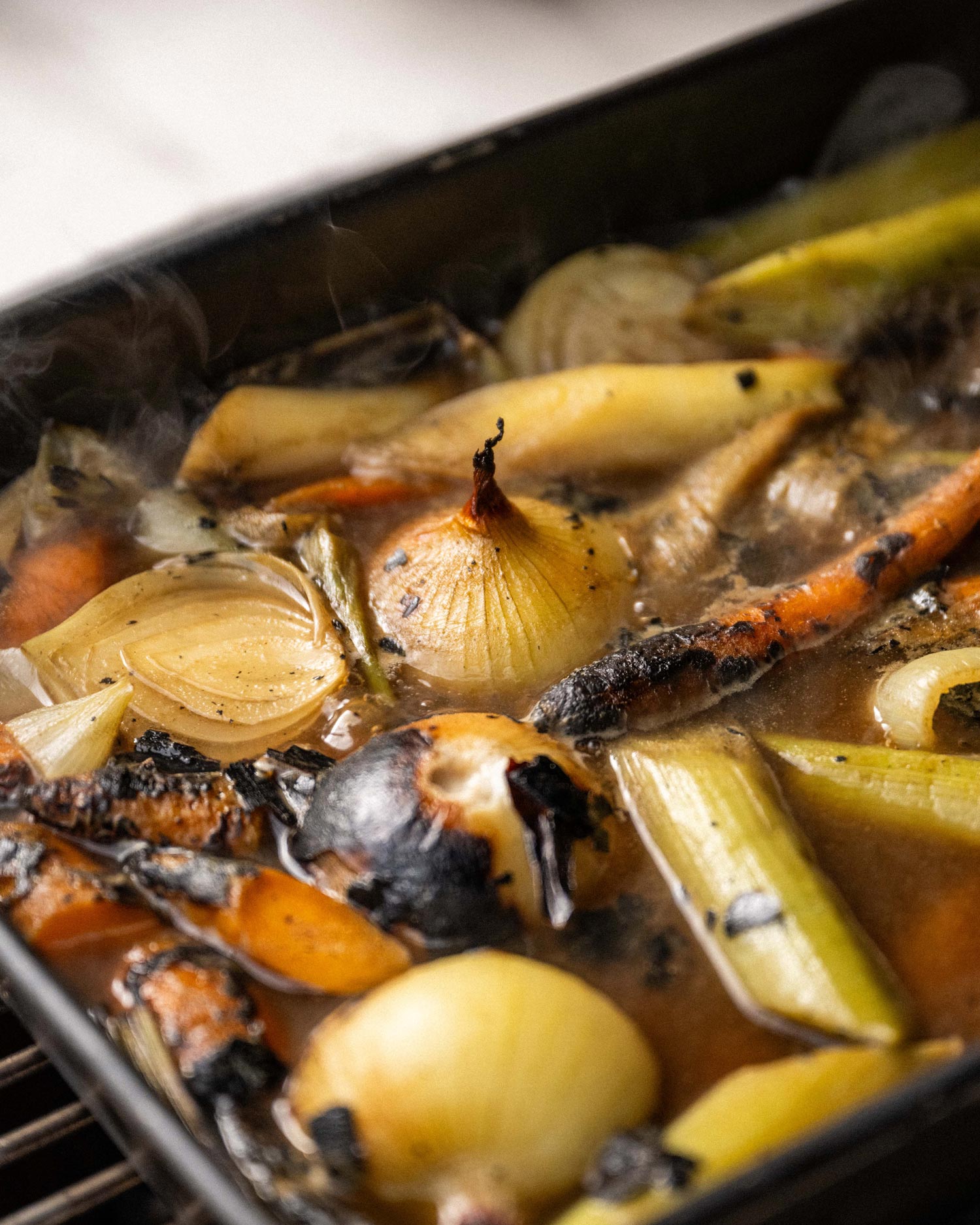 Place the bone marrow troughs on the grid, marrow facing up, and roast.
Now add the onion marmalade to the gravy. Bring to the boil and reduce. Strain the vegetables by pouring the gravy through a sieve into a container. Remove any chunks left behind in the Drip Pan then pour the gravy back in and return the pan to the grid.
With a spoon, scoop the marrow straight into the gravy. Whisk or stir until dissolved, then reduce. Remove from the heat and chill in the fridge. This can be heated through while the beef is resting.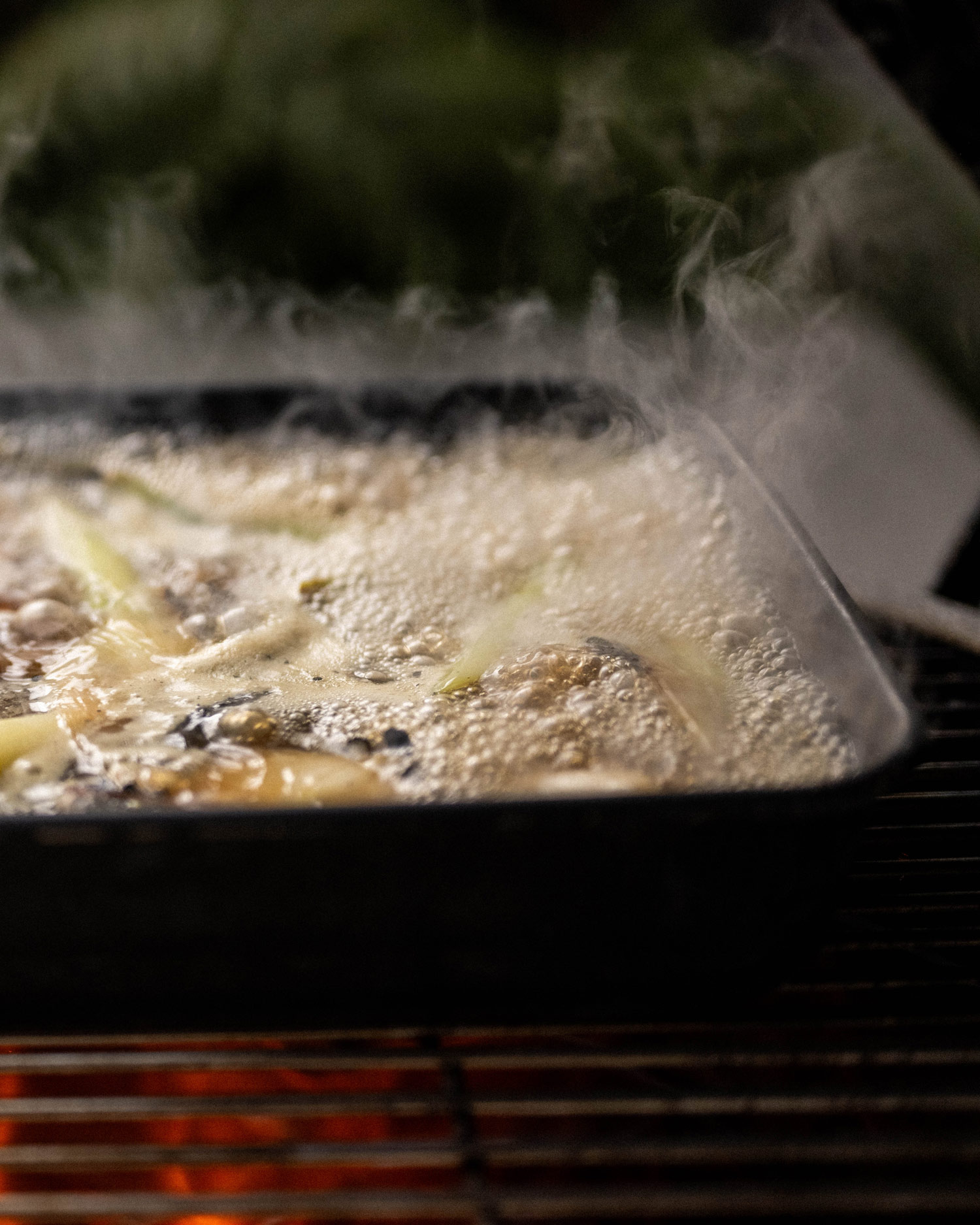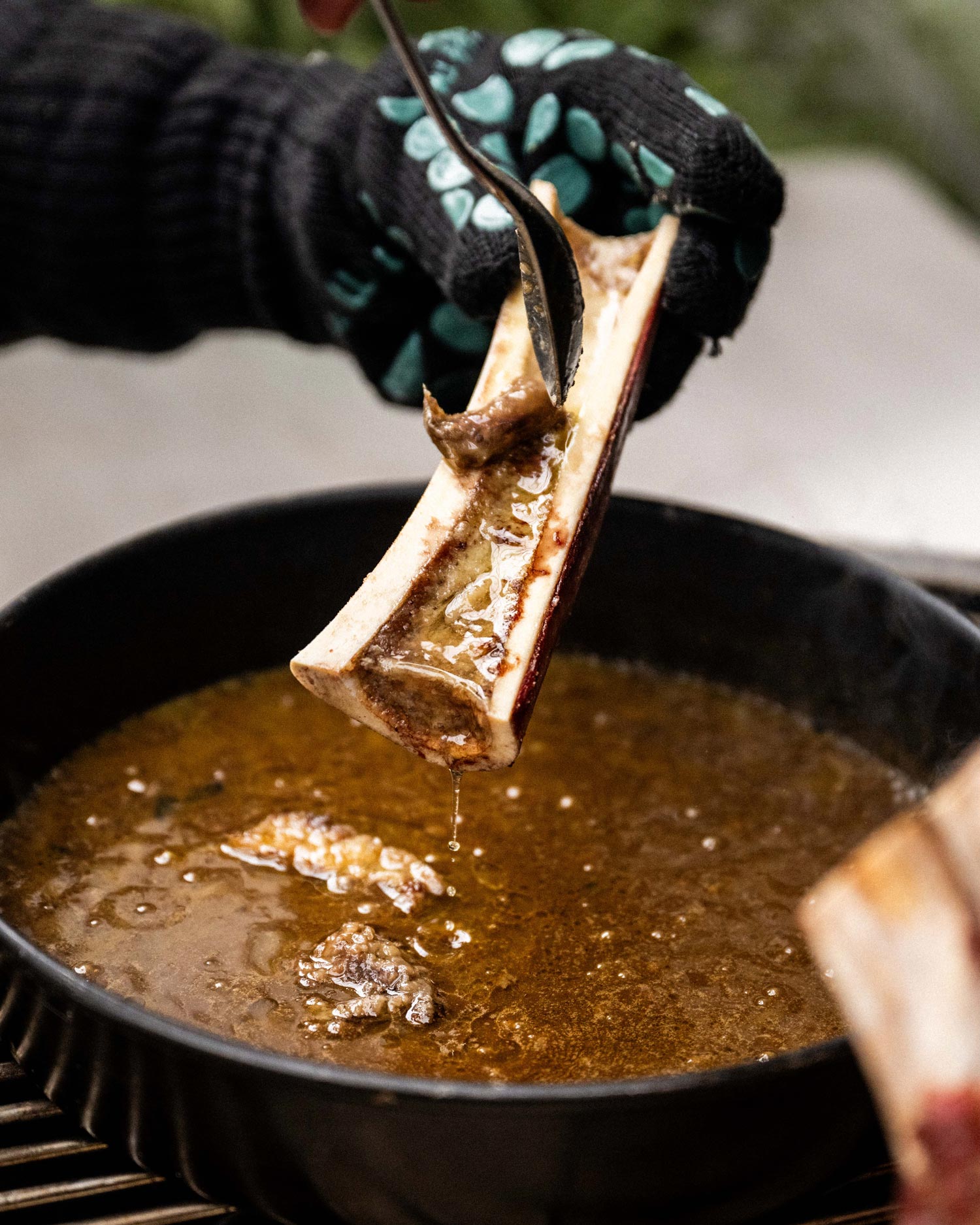 ROAST YOUR BEEF
Add in your ConvEGGtor and bring the temperature of the EGG down to 160°C. Place the rib of beef on your grid in the centre of the EGG and roast.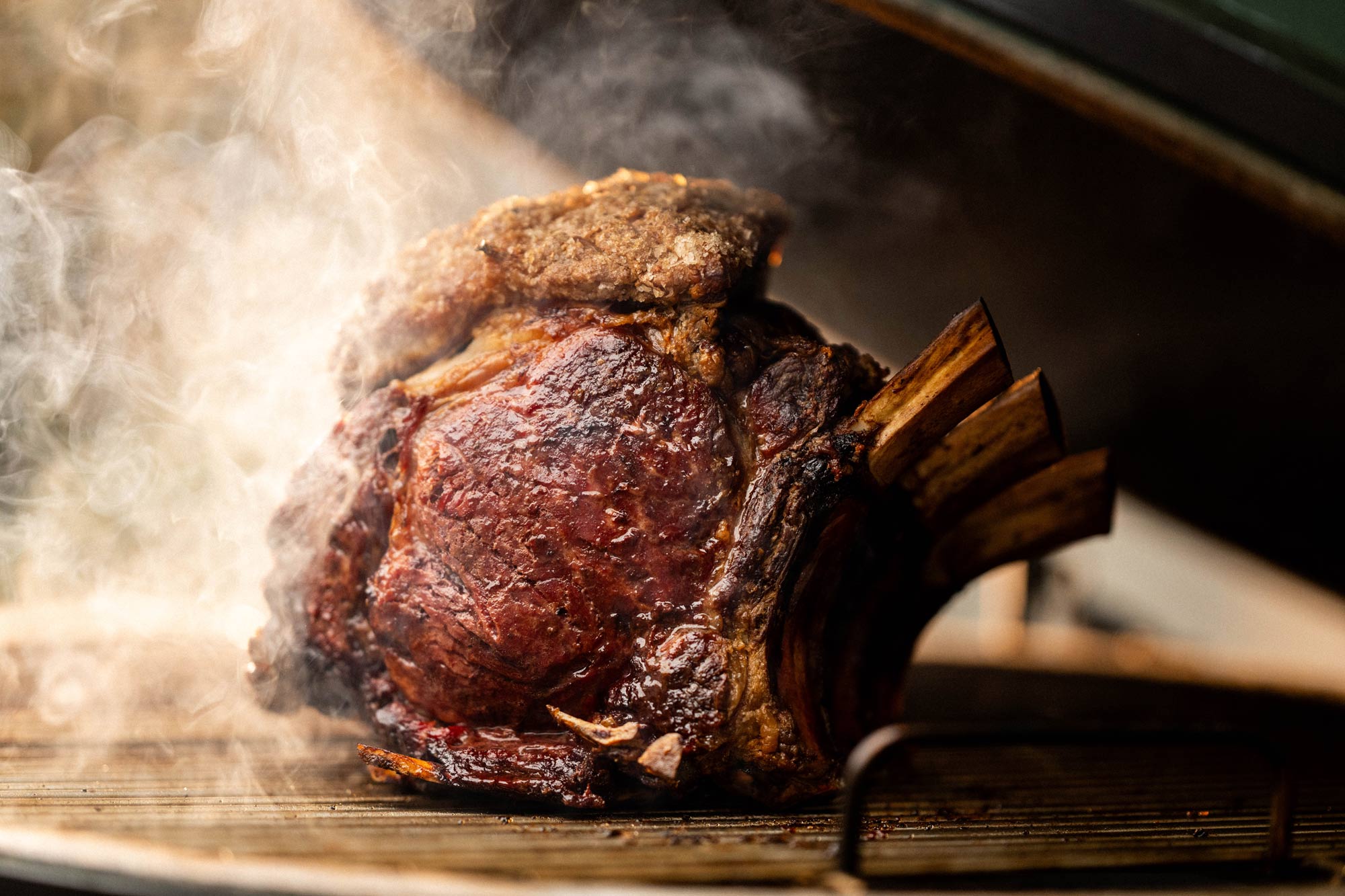 Once the middle of the rib of beef reaches an internal temperature of 48°C in the middle of the joint (this can take anything from 1.5 to 2.5 hours), remove it from your EGG and rest it somewhere warm. Make sure you collect all of the resting juices.
REHEAT YOUR GRAVY
Open your rEGGulator and Draft Door fully to rapidly increase the temperature. You are aiming to get to 220-240°C.
Take your gravy from the fridge and place into the EGG to warm through. The bone marrow will have set in the fridge, but it will soon will melt away into a gravy. Keep an eye on the pan to make sure it doesn't bubble away too fiercly. Top up with water if it looks like it's evaporating too much.
Moments before carving the beef, add your chopped herbs to wilt in the gravy. Decant into a gravy boat.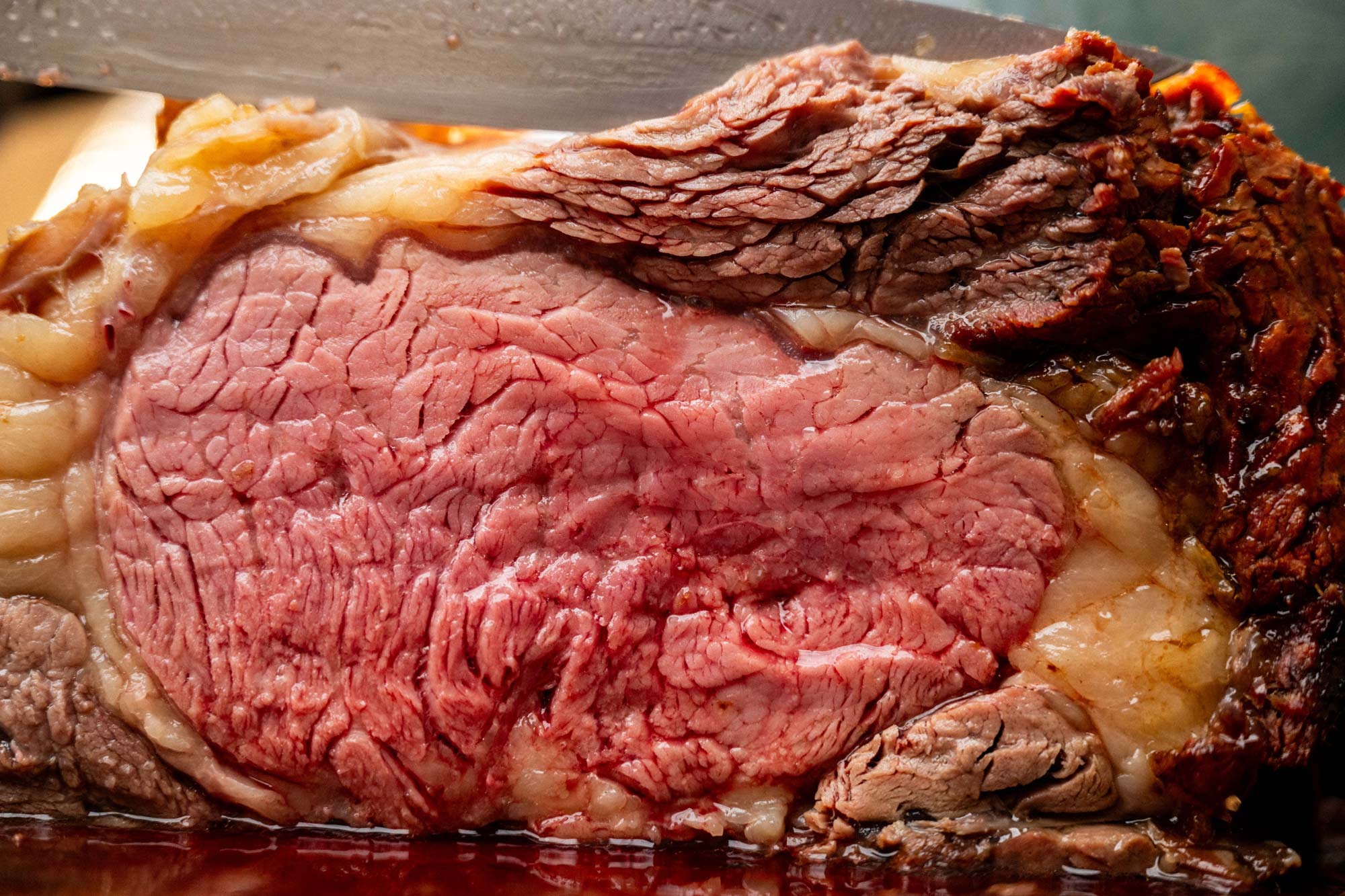 Carve the beef and serve with the gravy.
Merry Christmas!