Overview
Whole fresh brill, packed with omega 3 oils, is a highly underated fish, especially next to Mr Turbot. Compared to turbot, it has a much more delicate and sweeter flavour, but without compromising on that beautiful turbot texture.
Our new Rotisserie Flat Basket gently exposes the fish to the flames, cooking evenly for maximum flavour. It's also real value for money, so a win-win!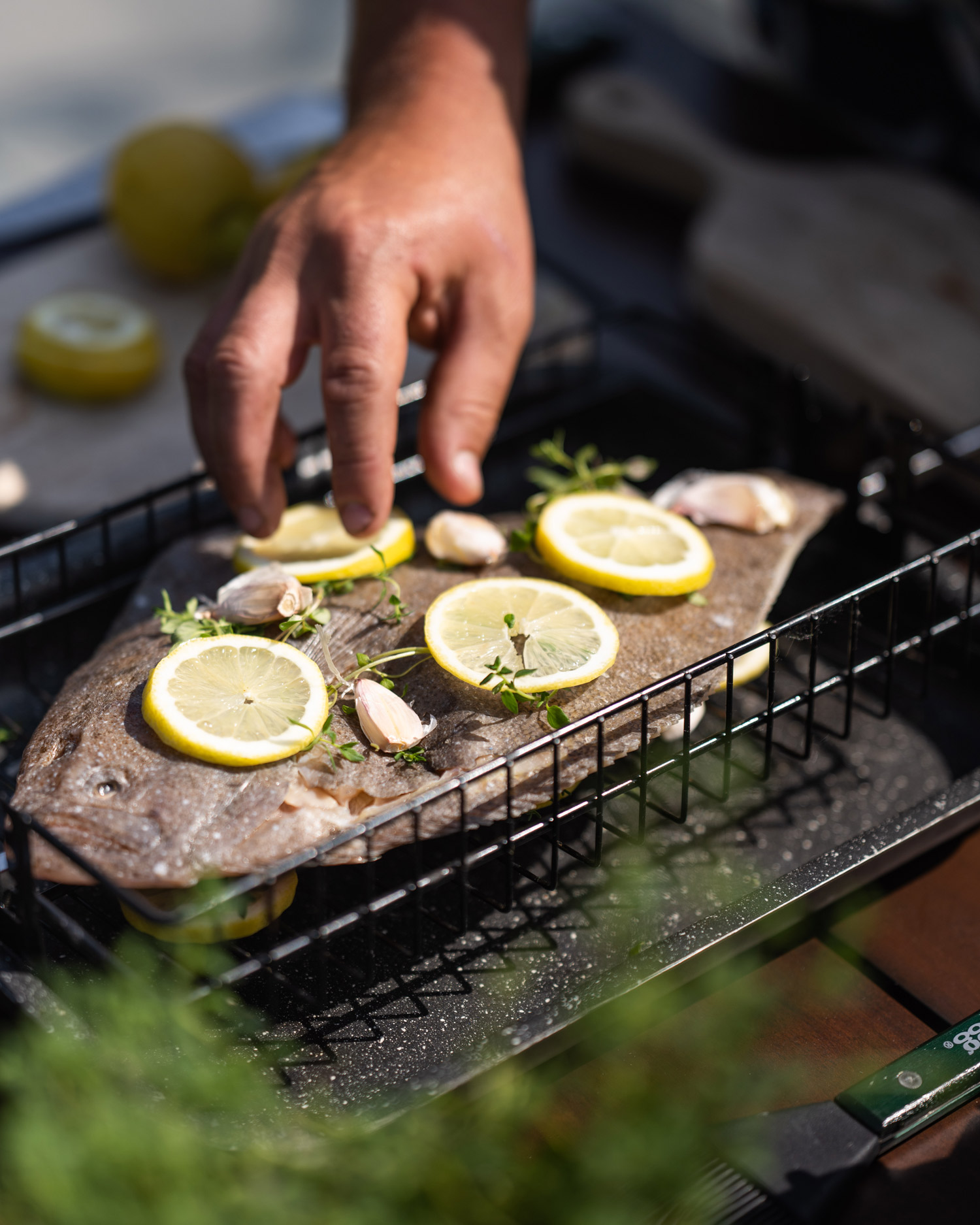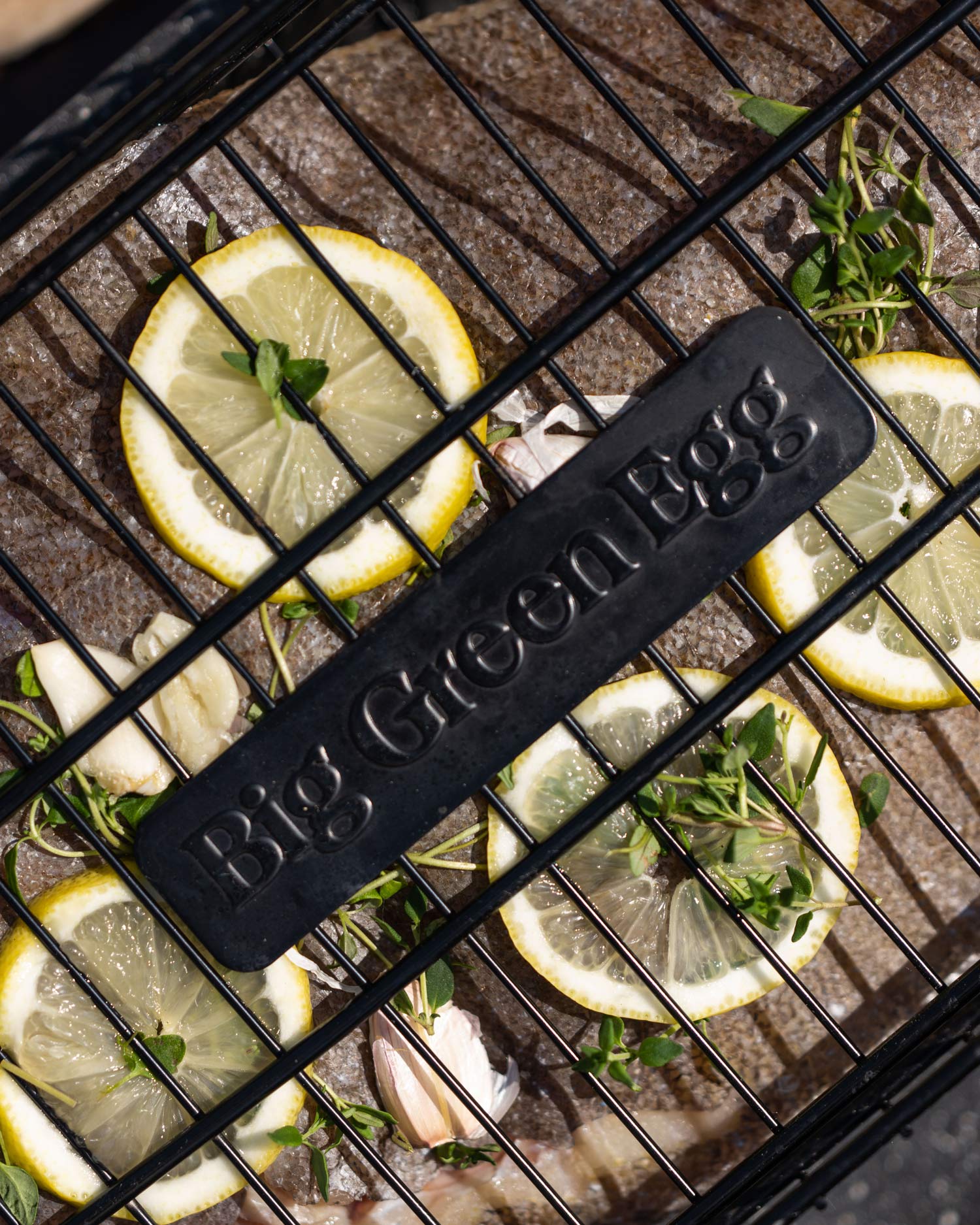 PREPARE THE FISH AND BASKET
Open out the Flat Basket, insert the Rotisserie spit and tighten the wing nuts. Slice the whole lemons into rounds and layer half onto the bottom of the basket. Place 3 cloves of garlic and some sprigs of thyme on top of the lemons.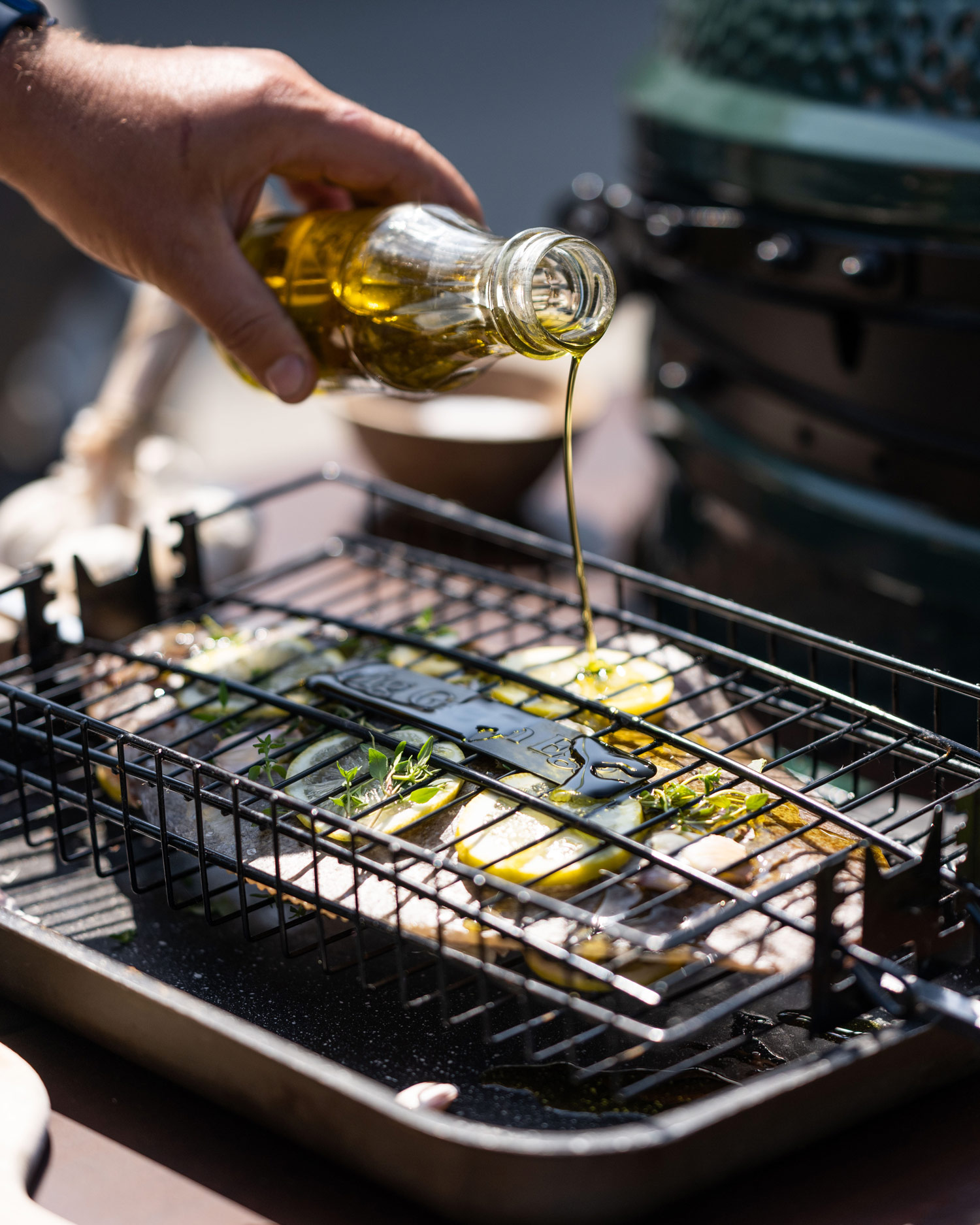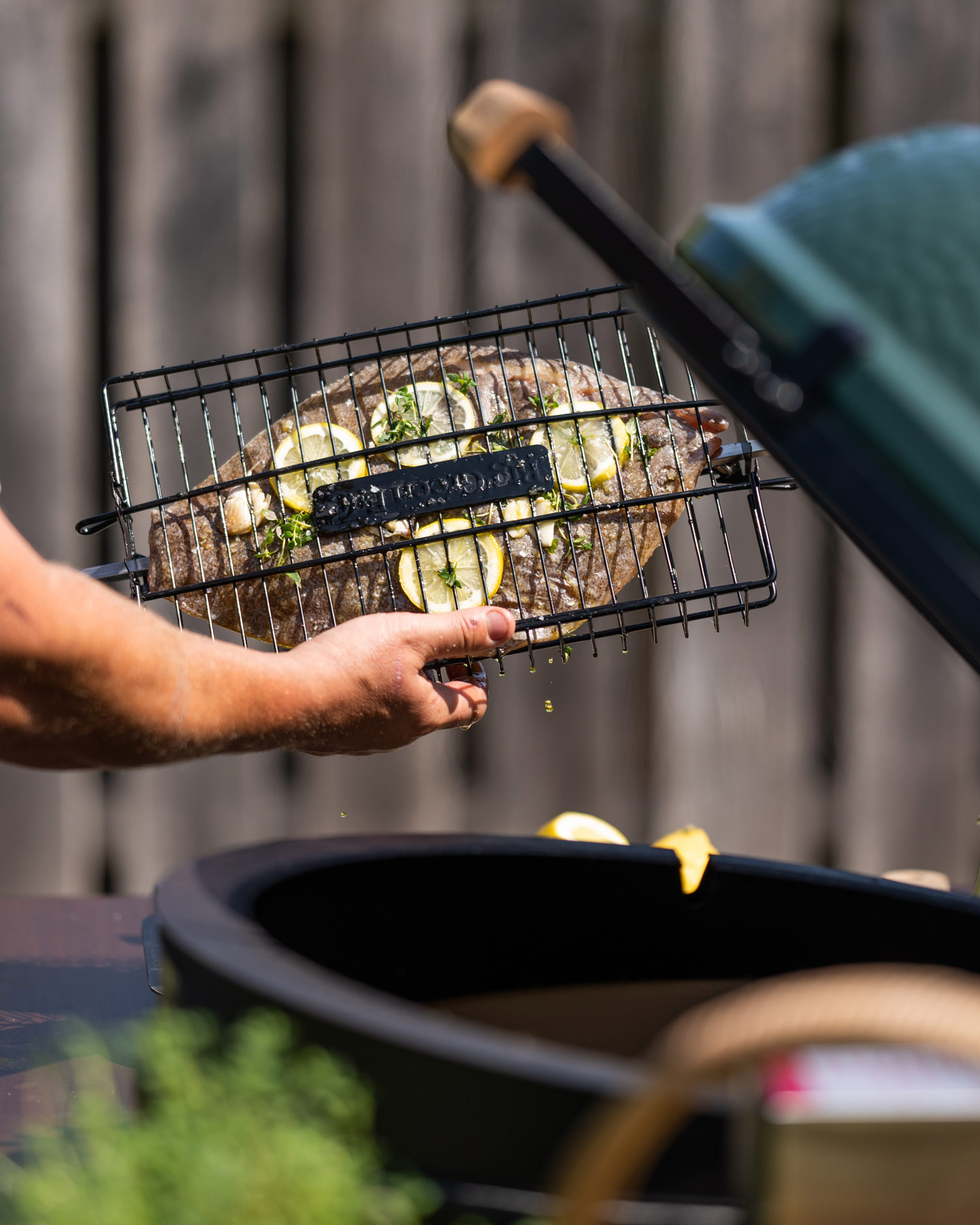 Dry the skin of the prepared fish, then lay it bottom-side down onto the lemon and herbs. Layer with the rest of the lemon slices, thyme and garlic. Place the Flat Basket lid on top and secure tightly. Drizzle with oil.
SET UP YOUR EGG
Set up your EGG for direct Rotisserie cooking. Your target temperature is 180°C to 200˚C.
MAKE YOUR MAYO
With room temperature ingredients, whisk the egg yolks in a bowl, add the Dijon mustard then the vinegar. Season with salt, pepper and the lemon juice. Combine both oils, then add the oil drop by drop to the bowl, while vigorously whisking. Make sure each bit of oil has been thoroughly mixed before adding the next. The mayo will now start to thicken.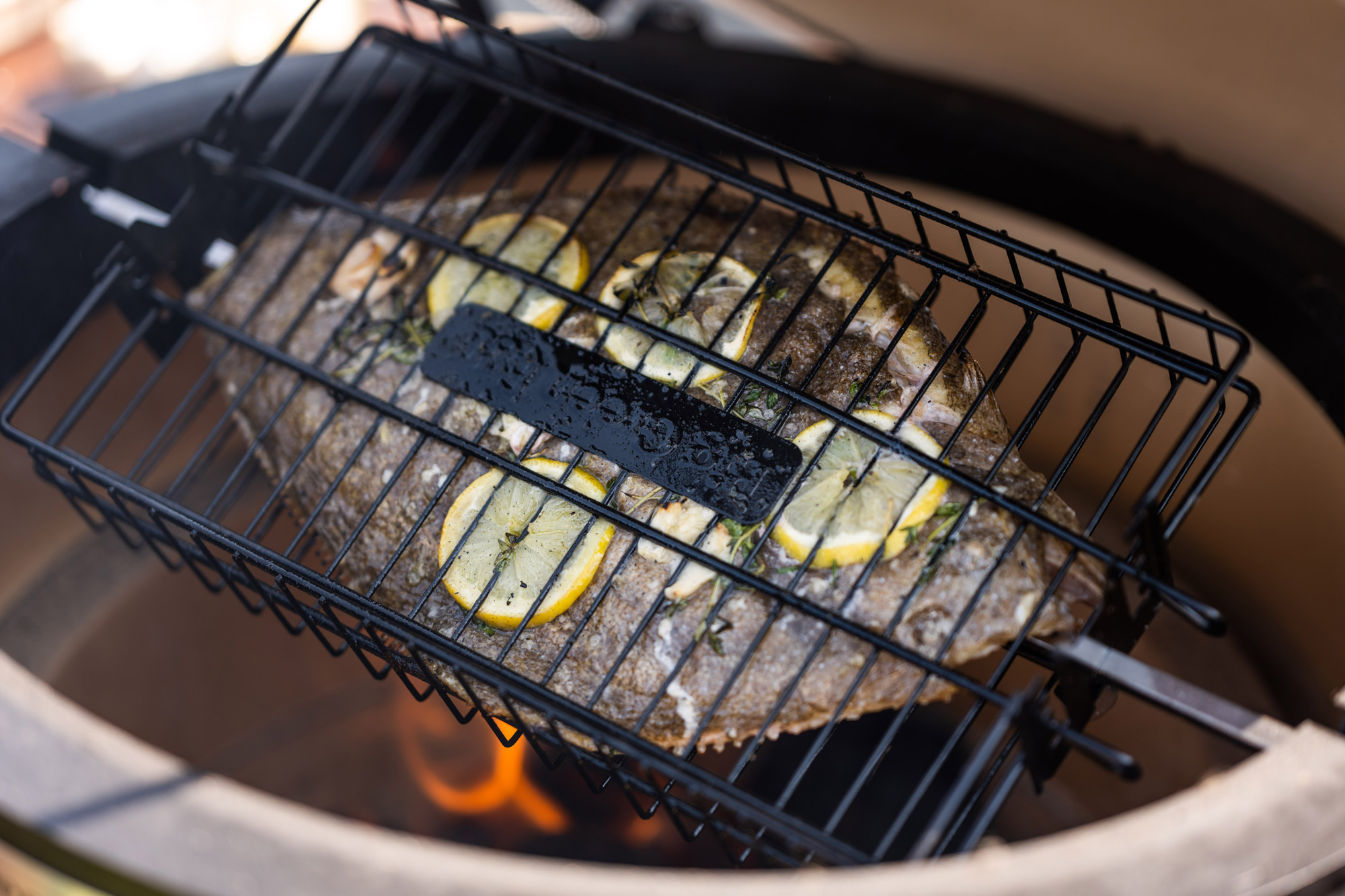 GRILL THE FISH
Place Rotiserrie spit into the motor and turn it on. Wait for one full cycle on the Rotisserire to make sure everything is secure. Season with salt on the second rotation, close the lid and cook for 15 minutes until the brill has an internal temperature of 55°C to 62°C to be sure. The skin should be lightly charred and crispy. Leave to rest for a couple of minutes before carefully removing from the basket.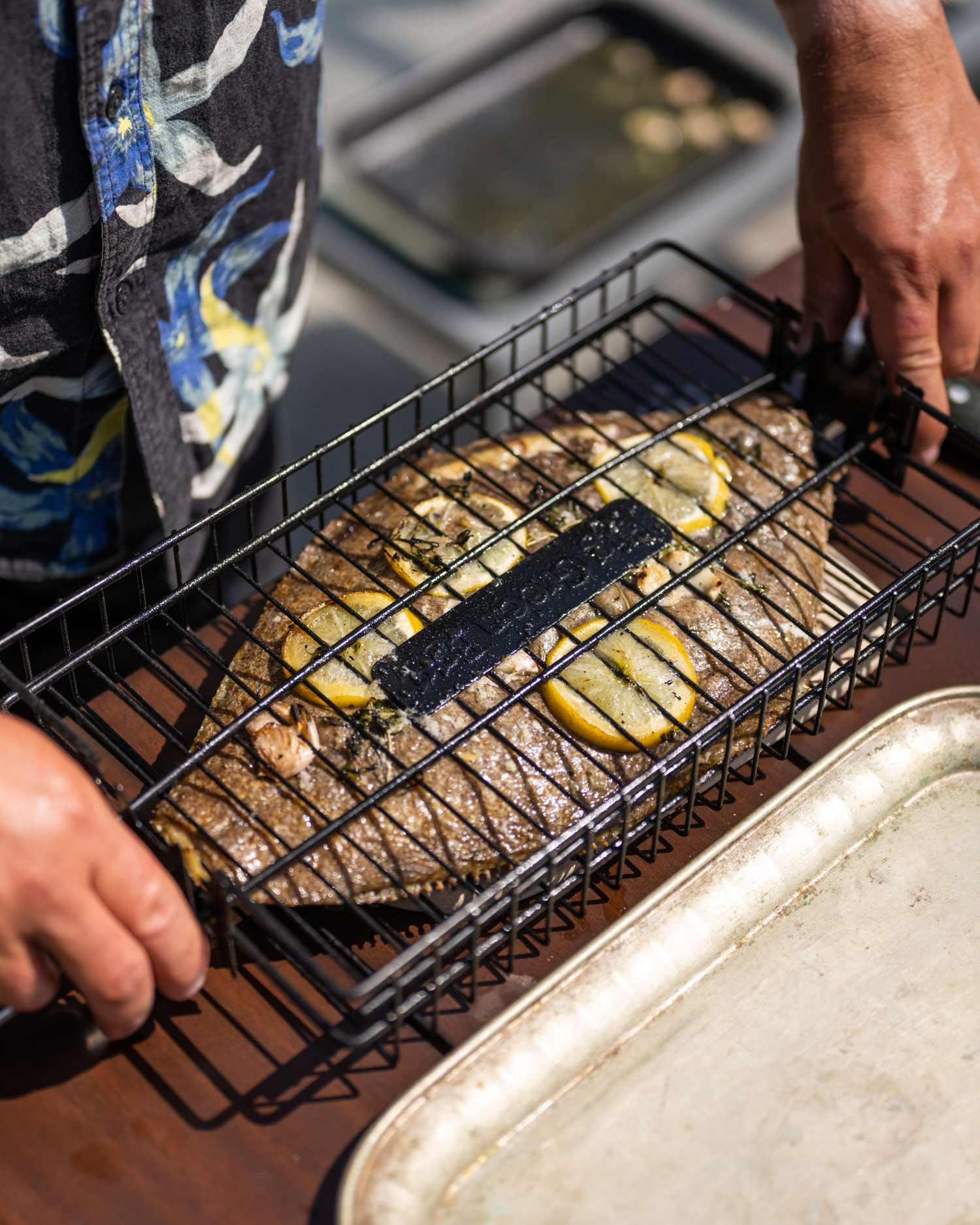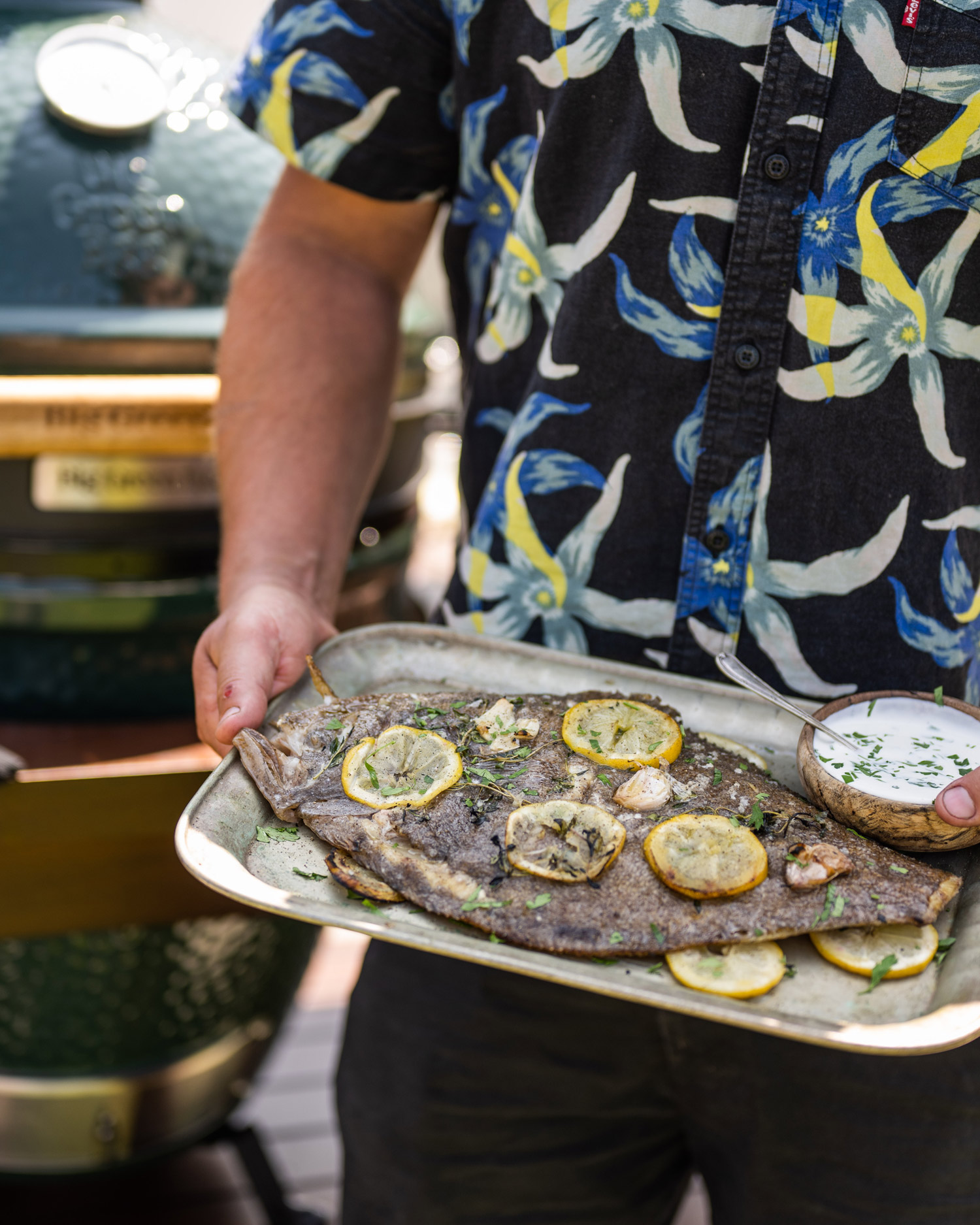 TO SERVE
Stir the chopped herbs into the mayo. Serve the fish whole with the lemon, herbs and garlic on top and some salted fries or buttery new potatoes on the side.