Overview
José says: "I use urdina cheese for this recipe. It's a blue cheese made with raw sheep milk – big and strong flavours, my favourite. If it's tricky to find, buy a strong stilton. I love English cheese too, so this works well as an alternative."
Make the pastry
Tip the flour and salt into a bowl and rub the butter in with your fingertips until it looks like breadcrumbs. Mix the egg with the cold water and vinegar, add to the bowl and mix in quickly with a flat knife. Bring together with your hands and knead briefly until smooth, then shape into a disc, wrap in cling film and chill for at least 30 minutes.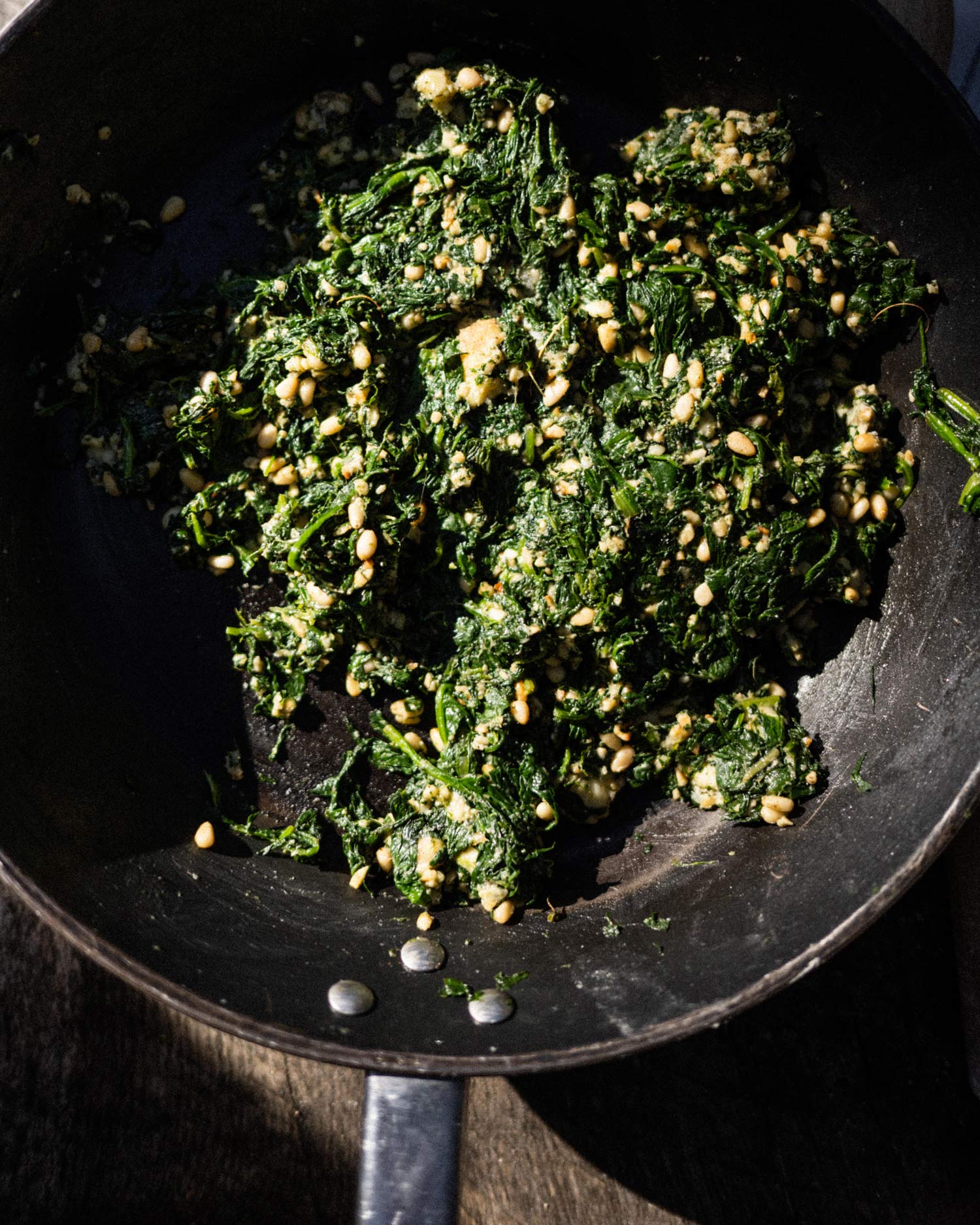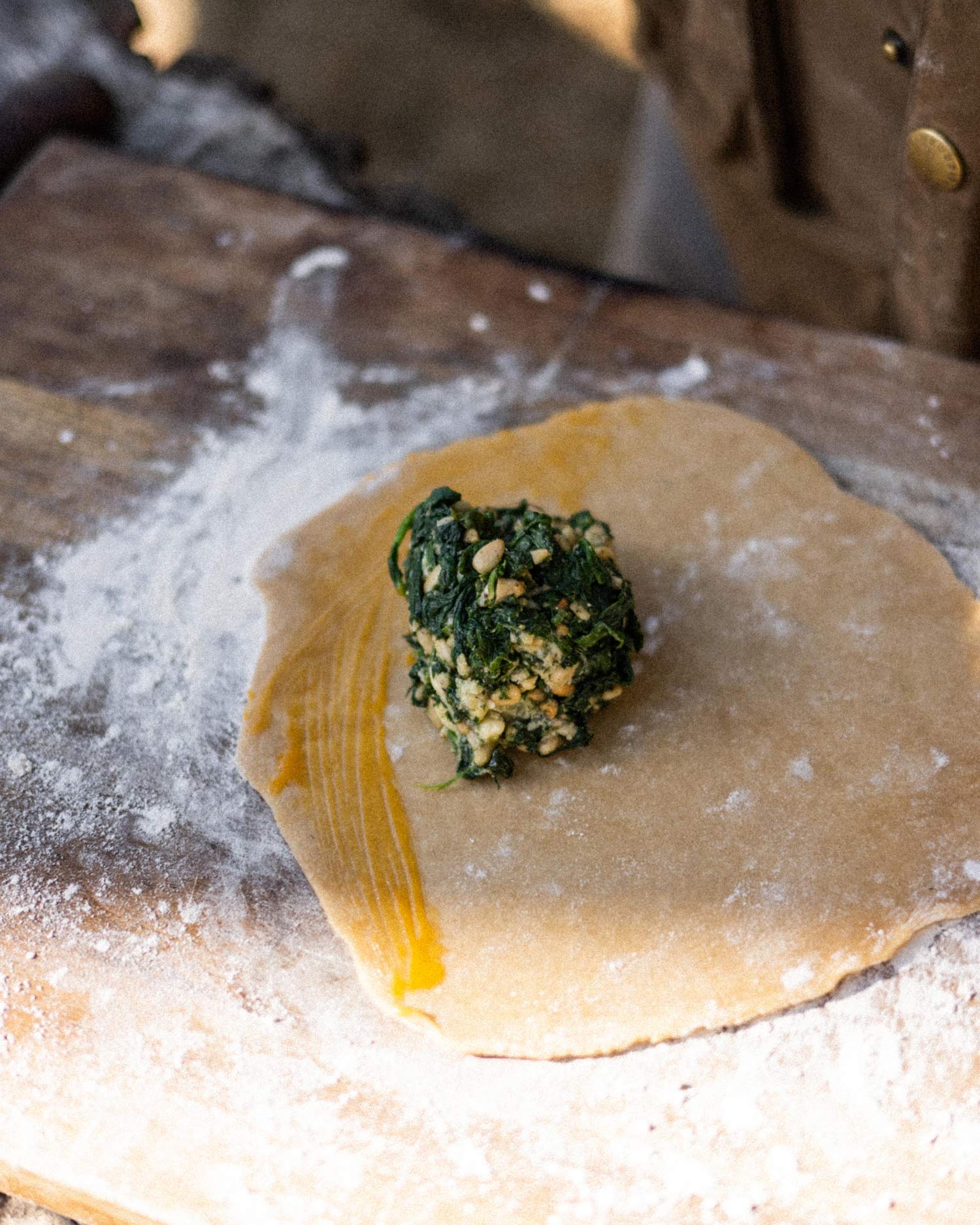 Prepare the filling
Heat the EGG to 200°C, indirect with the ConvEGGtor in legs-up position and a Stainless Steel Grid on top.
Heat a little oil in a very large skillet and sauté the spinach until it is really wilted (you may need to do this in batches). Place in a colander and squeeze out as much liquid as you can, then finely chop and tip into a bowl.
Add the cheese and pine nuts to the warm spinach and season with salt, pepper and lots of fresh nutmeg. Allow to cool.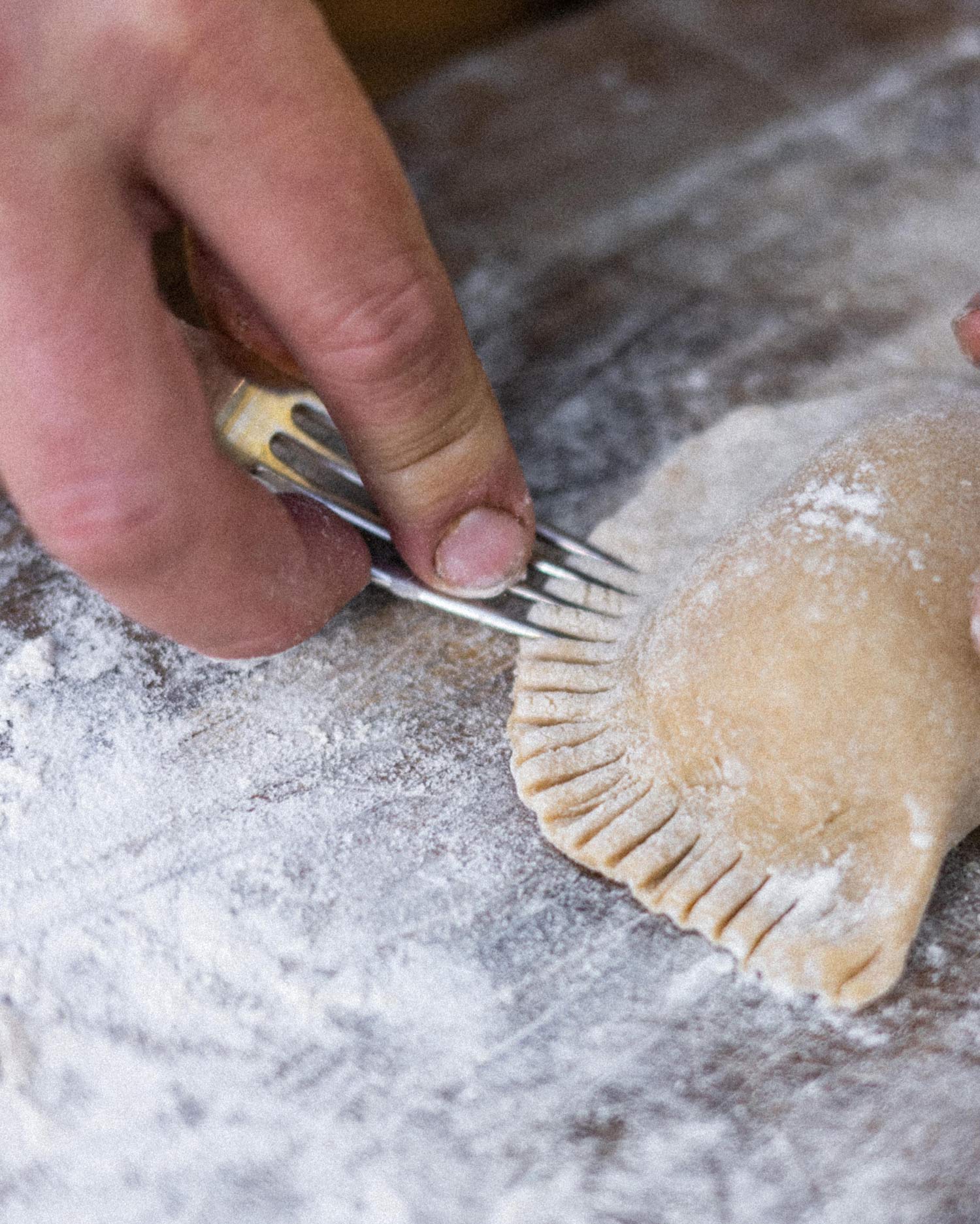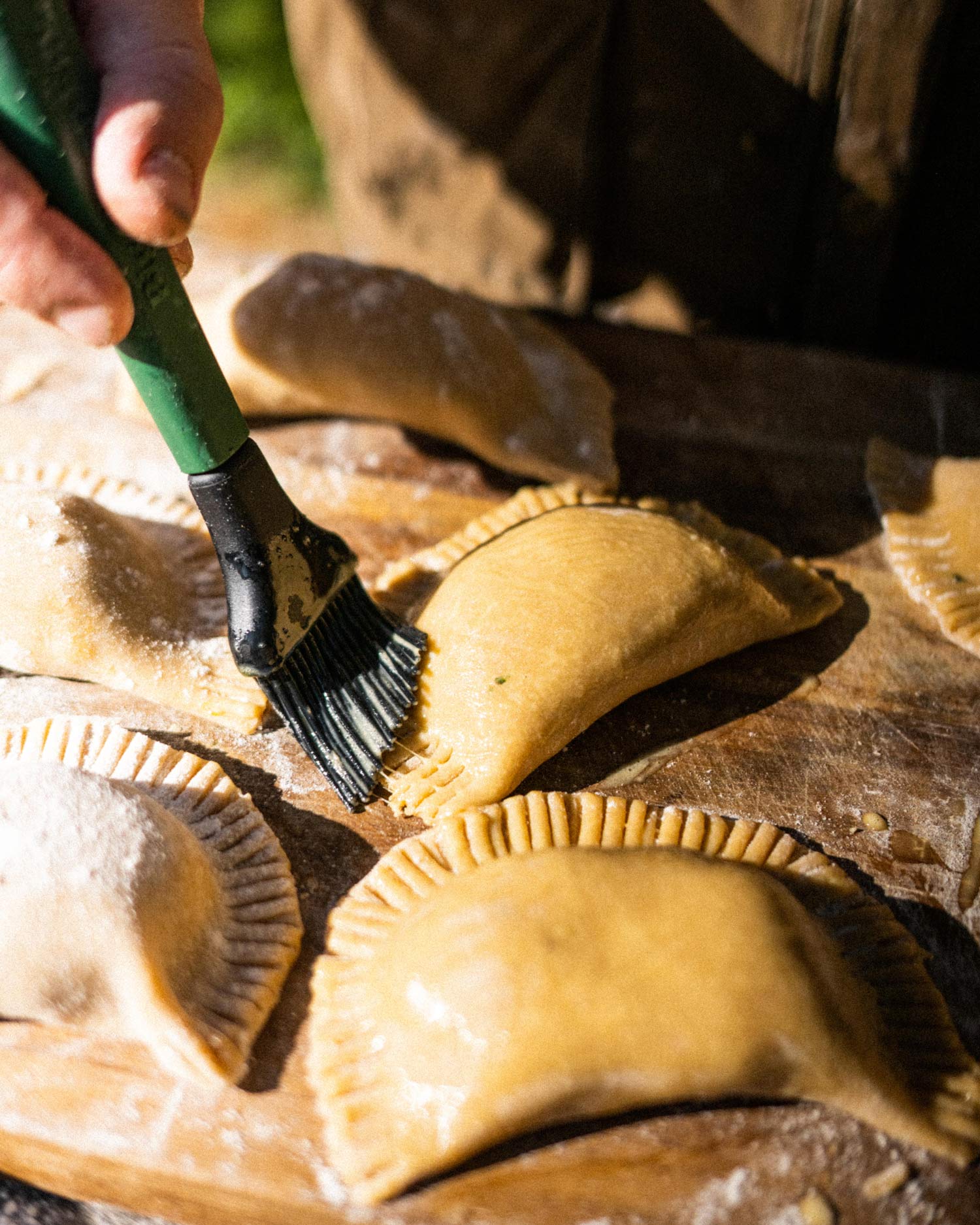 Shape the empanadas
Place a Baking Stone or Plancha on top of your Stainless Steel Grid to warm up.
Divide the dough into six even pieces and place under a damp tea towel to stop them drying out. One at a time, roll them out on a lightly-floured surface until they are 16-18cm in diameter.
Place a sixth of the mixture into the centre of one half of the circle. Brush the edge with the beaten egg yolk then fold over and crimp with your fingers. Set aside and repeat with the rest of the dough and filling.
Brush the empanadas all over with the beaten egg and bake in the EGG for 25-30 minutes until golden. Cool a little before serving.