OVERVIEW
These flavour-packed fish cakes are a great way of using up any salmon leftovers. If you want to cure and hot smoke some salmon yourself, you'll find a recipe here.
It's important to take great care when frying anything in oil, but particularly in a Big Green Egg. That's why we never recommend deep fat frying. Instead we suggest using a deep-sided dish and shallow frying. Although this greatly reduces the risk, please continue to exercise caution when cooking these fish cakes. We like the texture you get from cooking them this way, but if in doubt, reduce the amount of oil further.
METHOD
Using a food processor, blitz all of the ingredients apart from the salmon until paste-like. Add the salmon and pulse until thoroughly incorporated. Roll the mixture into a sausage shape, wrap tightly with cling film and freeze for 1 hour.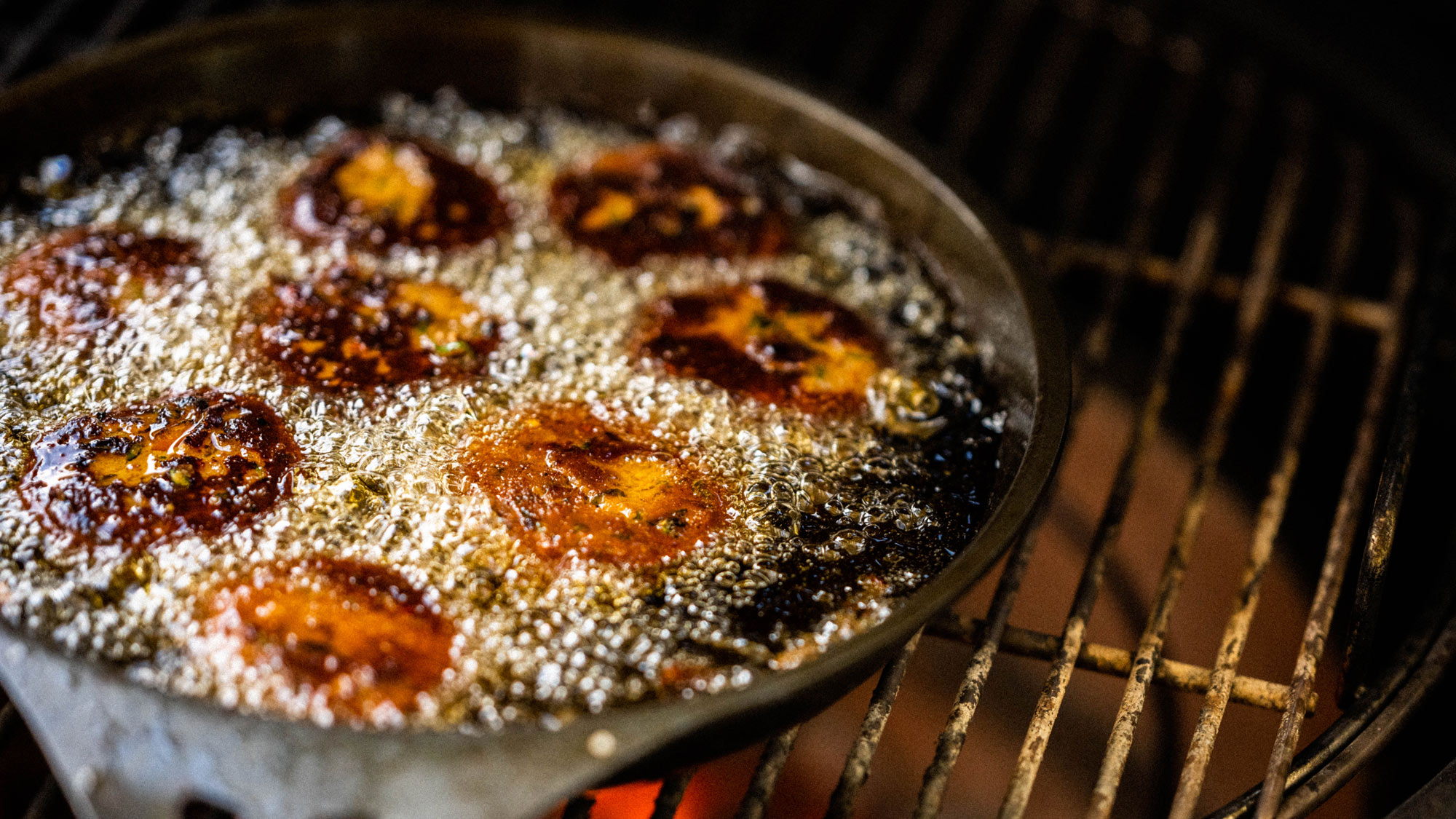 Load and light your EGG. Set it for direct cooking at 220˚C with a Stainless Steel Grid in place and a deep-sided Skillet or Dutch Oven on top.
Heat 2cm of cooking oil. Cut the fish cake sausage into rounds and fry in batches until golden. Lay the cooked fish cakes on some kitchen towel to soak up any excess moisture.
Mix the dipping sauce ingredients together and serve with the fish cakes.