How to set up for cooking dirty
WHAT IS DIRTY COOKING?
Don't be fooled by the name, dirty cooking isn't about grime and grease. Instead, it's something pure and primal: simple ingredients cooked directly on white-hot coals. No pan, no grid, no stone. Just food and heat.
As long as the coals are hot enough, the instant sear will seal your food's interior, locking in flavour and moisture — like deep frying, but without the oil. As you become more confident, you may consider cooking a full meal on the coals. Our muhammara — a vibrant, brick-red Levantine sauce, packed with walnuts and dirty-cooked peppers — pairs beautifully with a dirty-cooked thick steak and charred veg for example.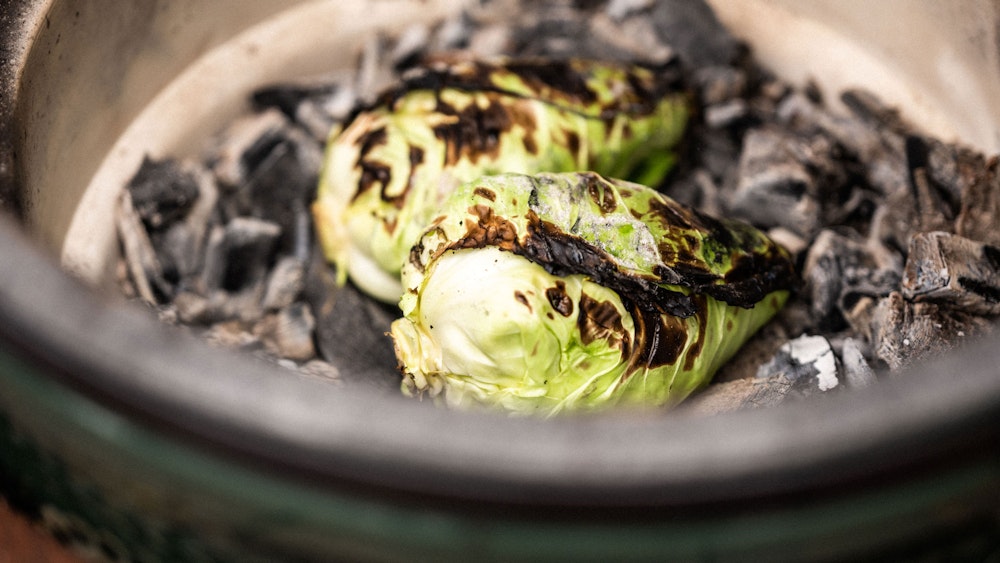 Flavour in fuel
Before you start, your coals need to be burning white. We don't usually recommend moving them around, but this is an exception: to create a large cooking surface with an even distribution of heat, you'll need to do some careful rearranging.
More than ever, your choice of charcoal really matters. Some mass-produced briquettes come coated with chemical accelerants, but our lumpwood charcoal is of the very highest purity, well suited to such an intimate embrace with your food. Experiment with the different varieties and enjoy the resulting changes in flavour and finish.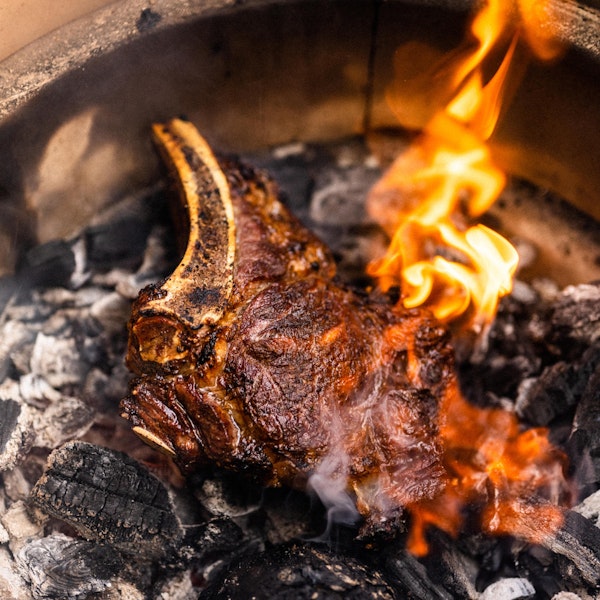 Keep the fires burning
Dirty cooking isn't something you necessarily have to plan. If the urge takes hold and the coals from your previous cook are glowing white, grab whatever comes to hand and just go with the flow.
An 'Afterburner' we call it. Satisfyingly spontaneous, and great way of ensuring that no charcoal is wasted. Our Eucalyptus Lumpwood, which retains its heat for ages, is particularly suited to a sudden burst of creativity.
A quick afterburner has the potential to add an entire course to your meal. While your roast lamb is being rested for example, you could be throwing some scallops in their shells onto the residual coals to make a delicate starter in a matter of seconds.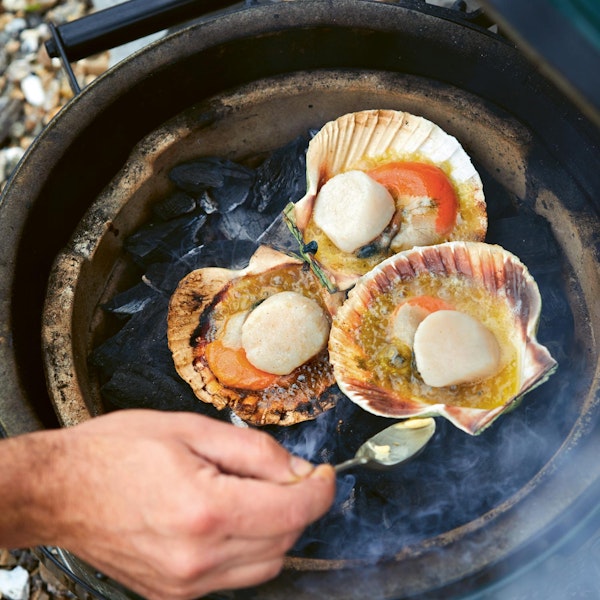 Never judge a book by its cover
Don't be fooled by your ingredient's seemingly burnt exterior. The magic is on the inside.
Sometimes, you'll want to discard the burnt surface. Strip off the blackened skin of a pepper with just a rub of your fingers for a soup, for example. Or scoop out the soft flesh of an aubergine to make baba ganoush or baingan bharta.
Often, though, the char is the charm. When thinly sliced, the seared edge can add a pleasant bitterness and bite, so consider leaving it on. Such as for the perfect steak: scorched on the outside, pink in the middle. Or naturally sweet vegetables such as beetroot, carrots or hispi cabbage — each given an extra dimension.