Method
Place a bunch of thyme directly on the coals, then add the apples and close the lid.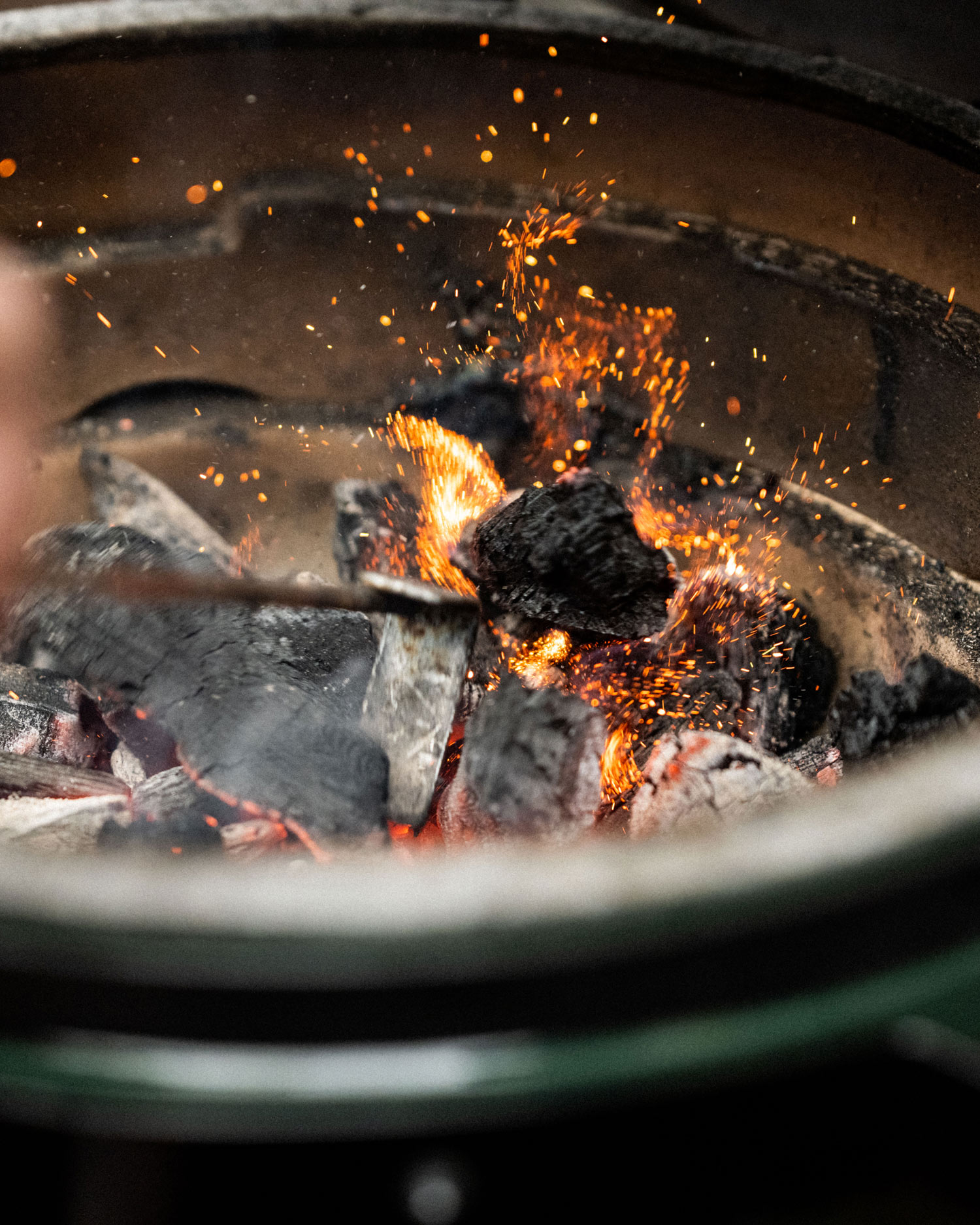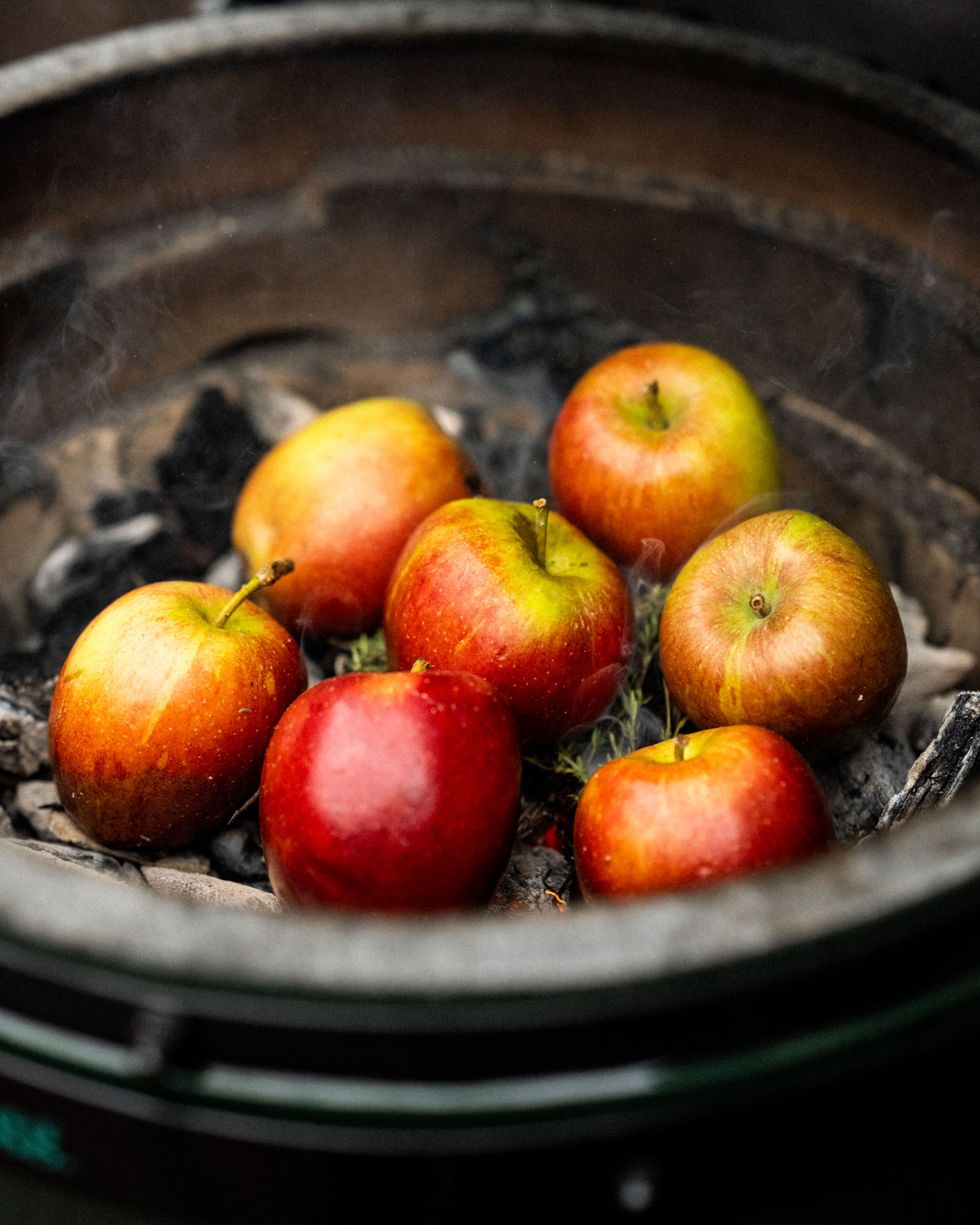 Return every 5 minutes and rotate the apples until they are charred and softened. This will take around 15 minutes.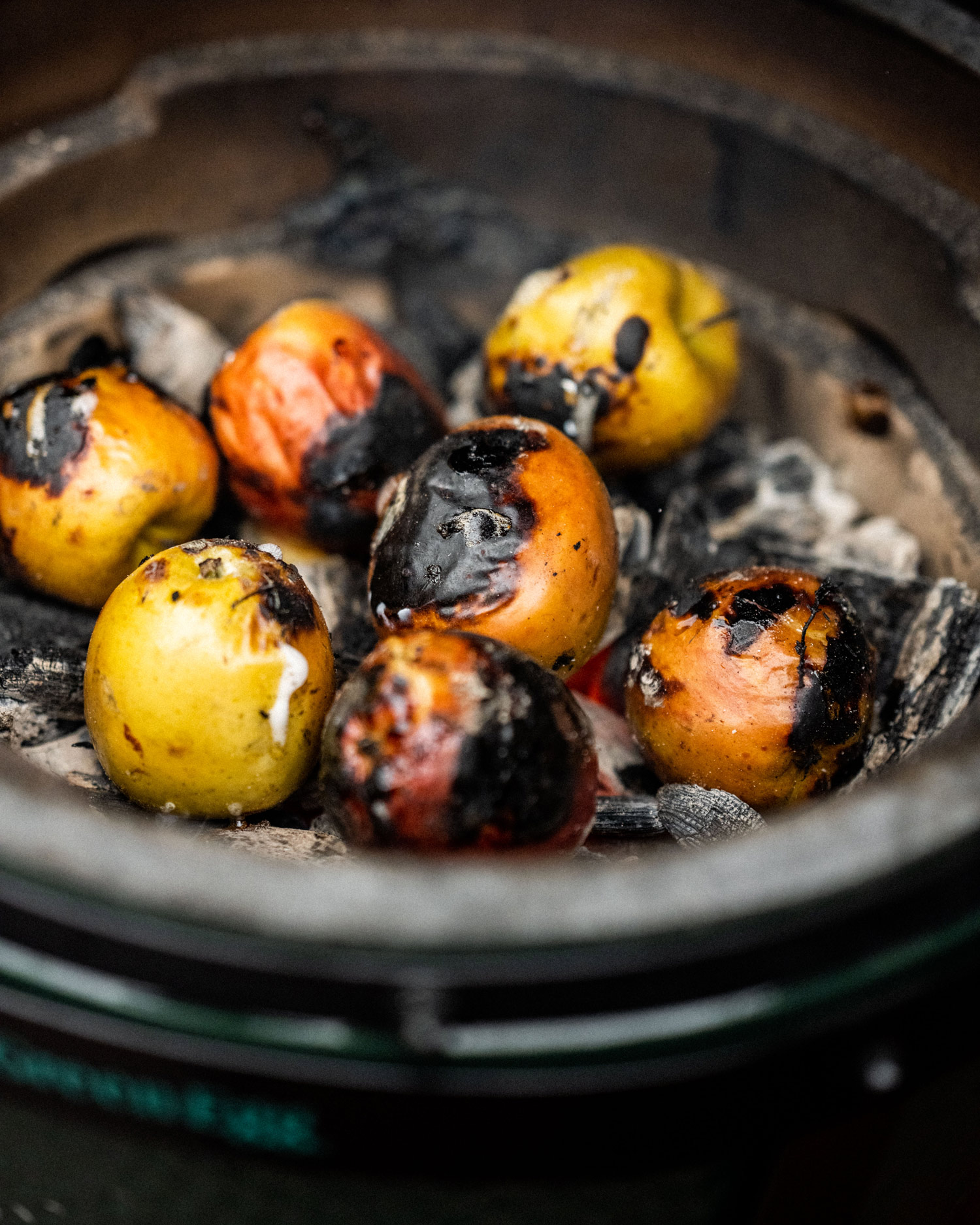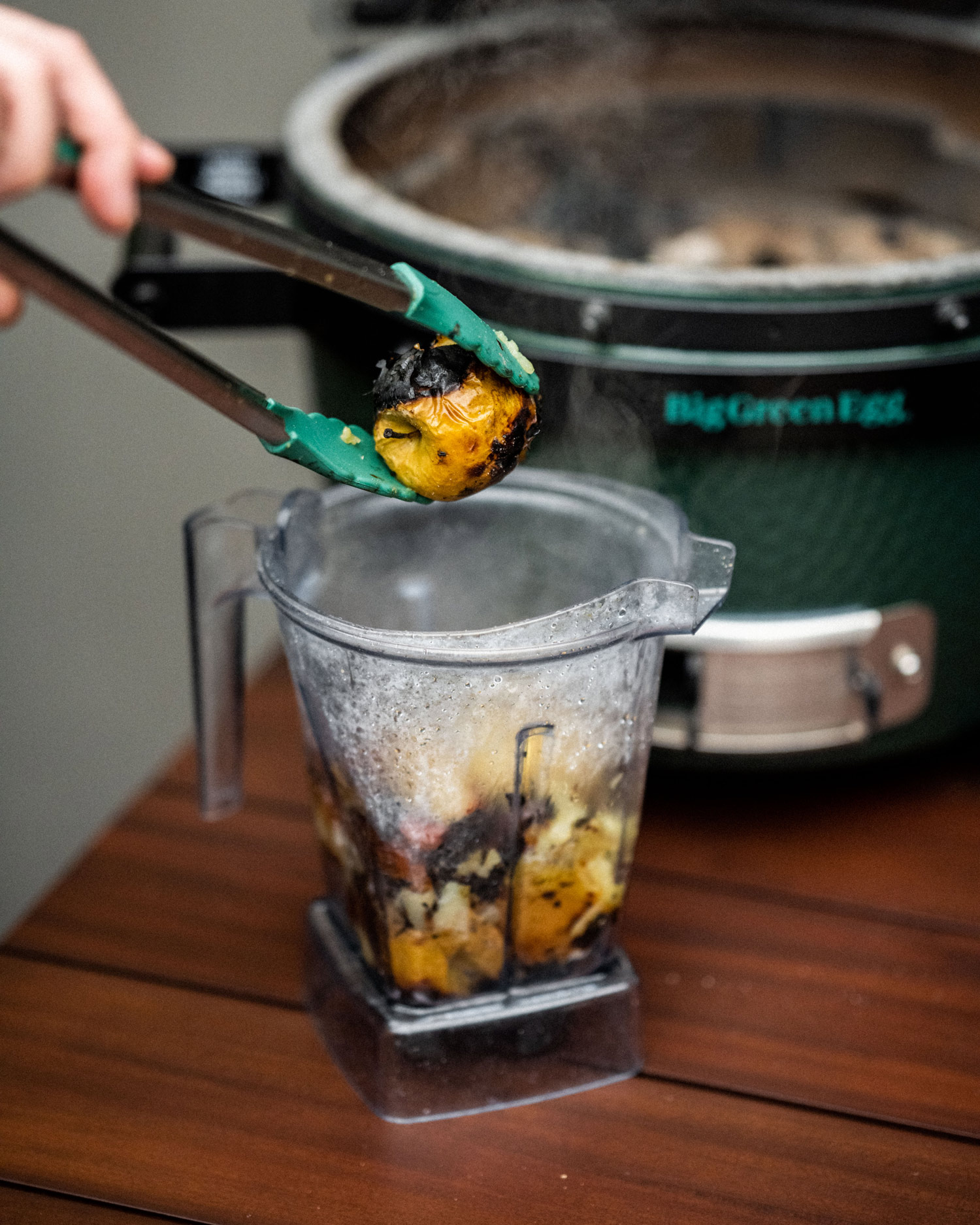 Place the apples in a blender and puree, adding butter, a little at a time, until all the butter is incorporated and you have a smooth mixture.
Season with vinegar, salt and honey to taste, then serve with roasted pork.