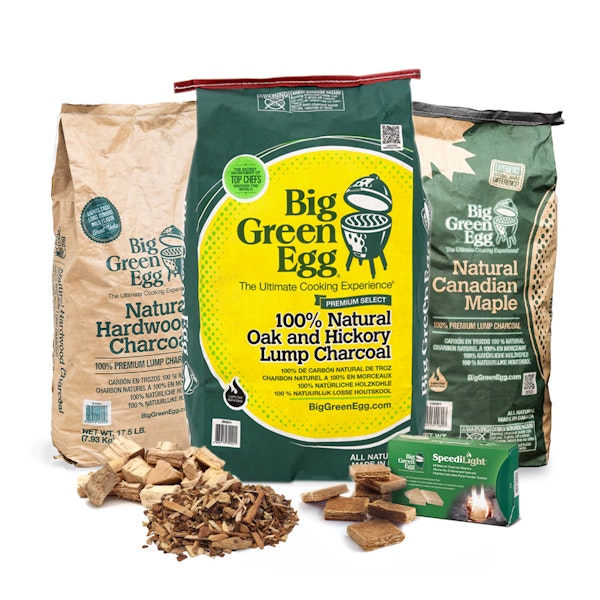 Ultimate Fuel Pack
Big Green Egg aficionados know that a cook is only as good as the fire that fuels it. Our Ultimate Fuel Pack allows you to experiment — mixing and matching different charcoals and woodchips to achieve a variety of flavours.
Try Oak & Hickory charcoal for classic barbecue notes, the 100% Natural Canadian Maple Lumpwood Charcoal for a subtly sweet smoke and the 100% Natural Eucalyptus Lumpwood Charcoal with a neutral smokiness that lets the flavours of your ingredients sing. Then add in some flavoured Woodchips and Woodchunks to add intensity to short and long cooks, respectively.
Comes with a pack of Premium Natural Firestarters to get you going.
Code: F-GD
Lights fast. Cooks for ages.
Because our lumpwood charcoal is made from 100% hickory and oak, one batch can last up to 24 hours. That's fuel economy. It takes just 10 minutes to light with one of our firelighters.
Nothing toxic.
Unlike some charcoal, ours is totally free from toxins, accelerants and harmful chemicals. We don't want that stuff tainting our food!
100% flavour.
Hickory and oak combine to give our charcoal the deepest and most characterful flavour.
In the box
Premium 100% Natural Lump Oak & Hickory Charcoal
100% Natural Canadian Maple Lumpwood Charcoal
100% Natural Eucalyptus Lumpwood Charcoal
Natural Instant Fire Starters
1 x Hickory Smoking Chips
1 x Apple Smoking Chunks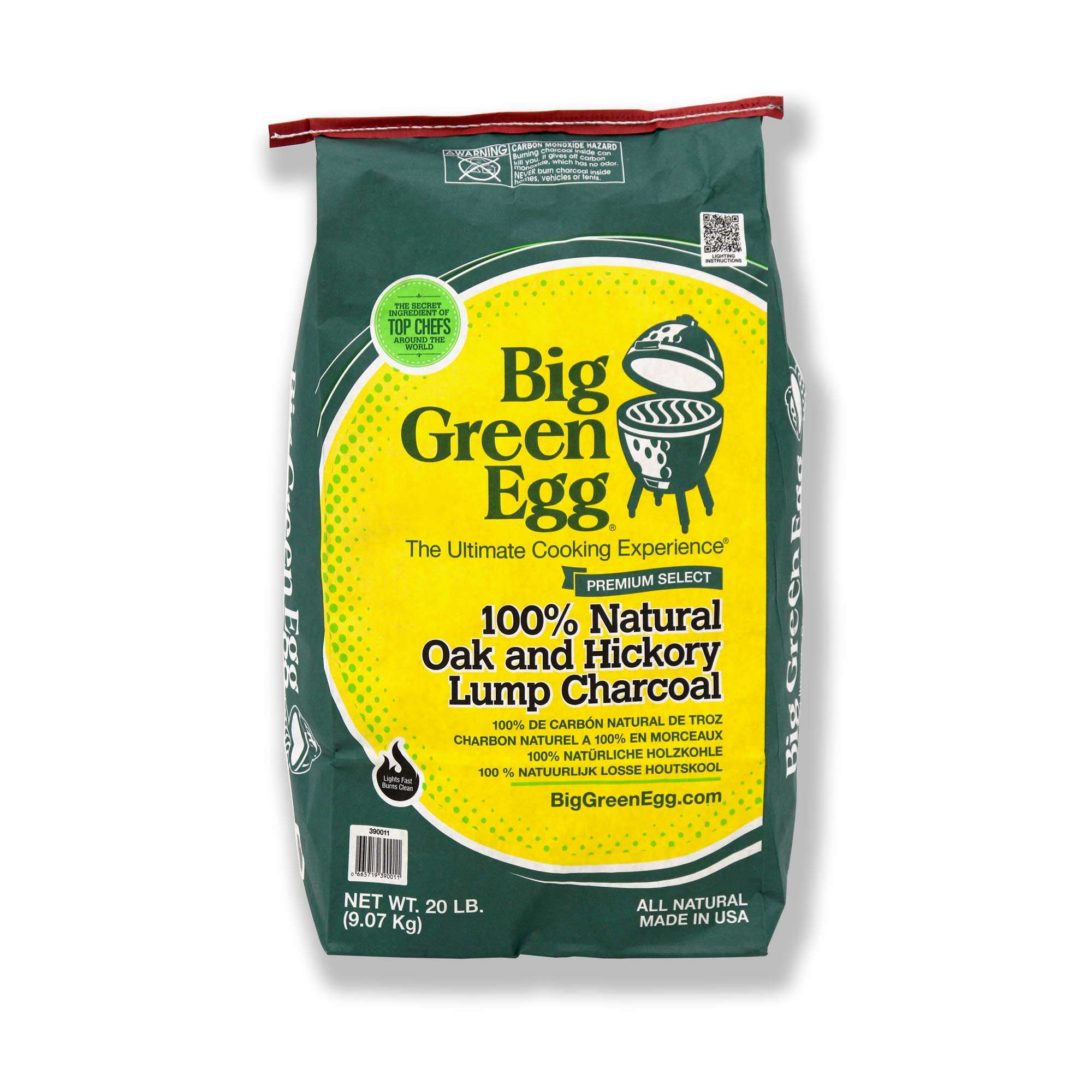 Premium 100% Natural Lump Oak & Hickory Charcoal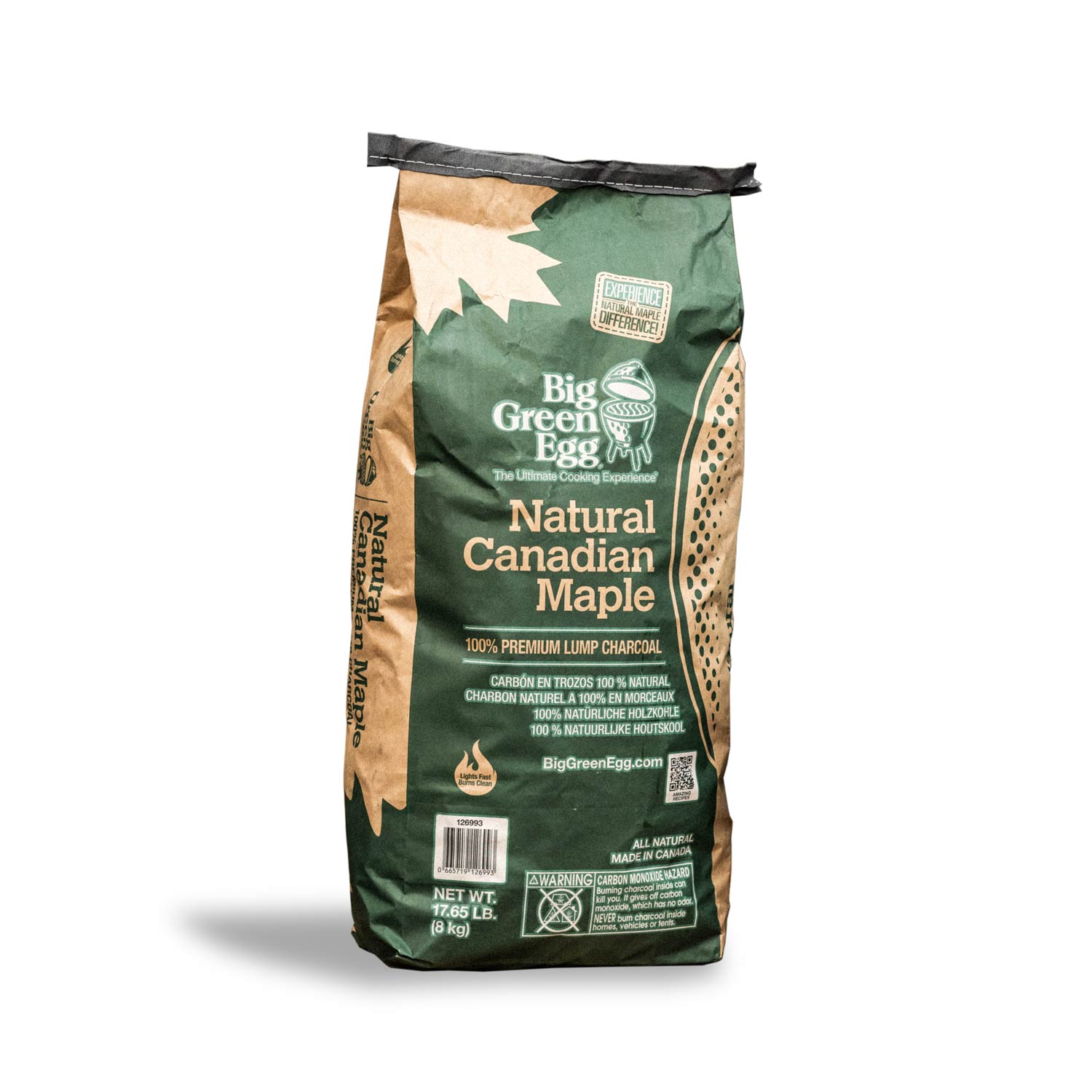 100% Natural Canadian Maple Lumpwood Charcoal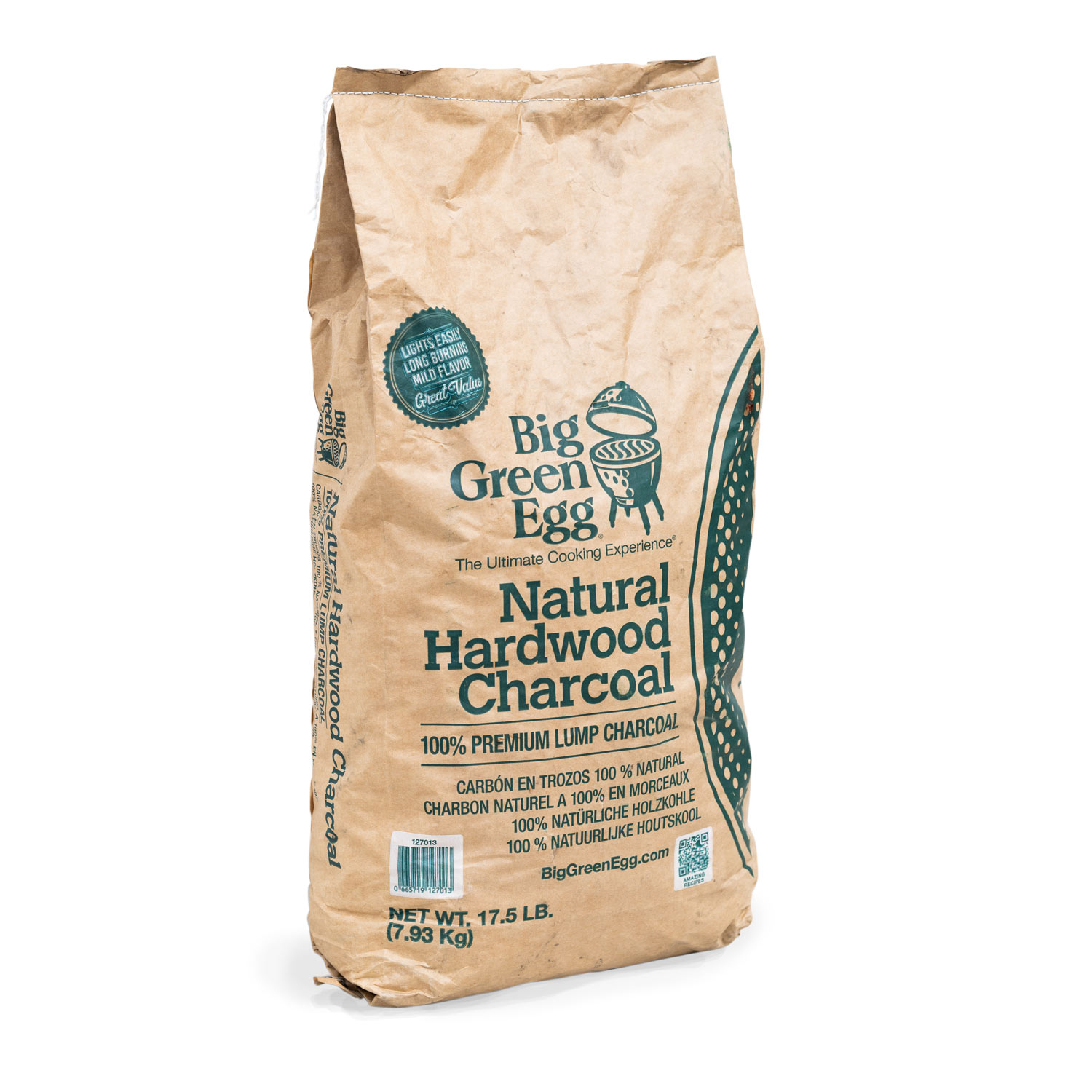 100% Natural Eucalyptus Lumpwood Charcoal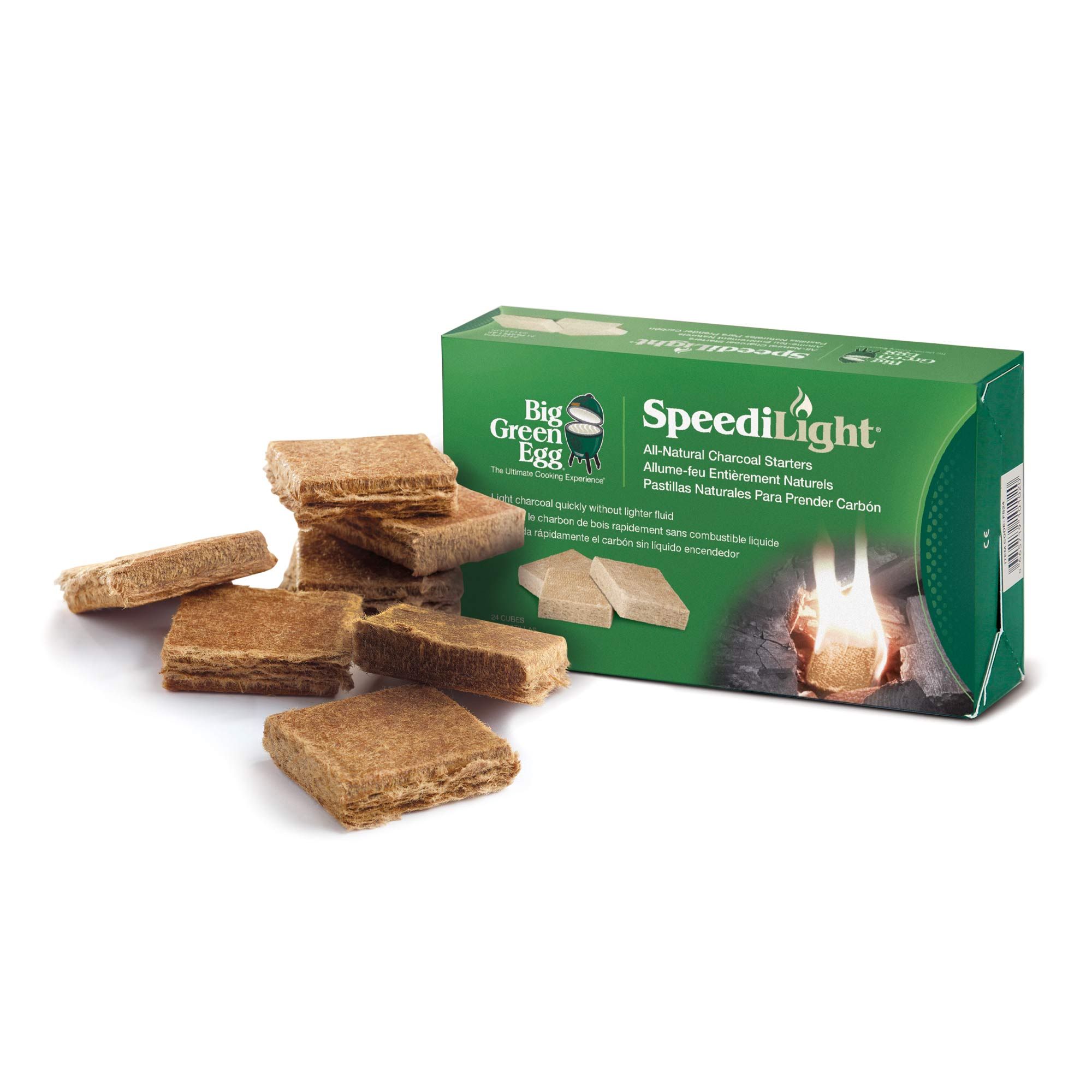 Natural Instant Fire Starters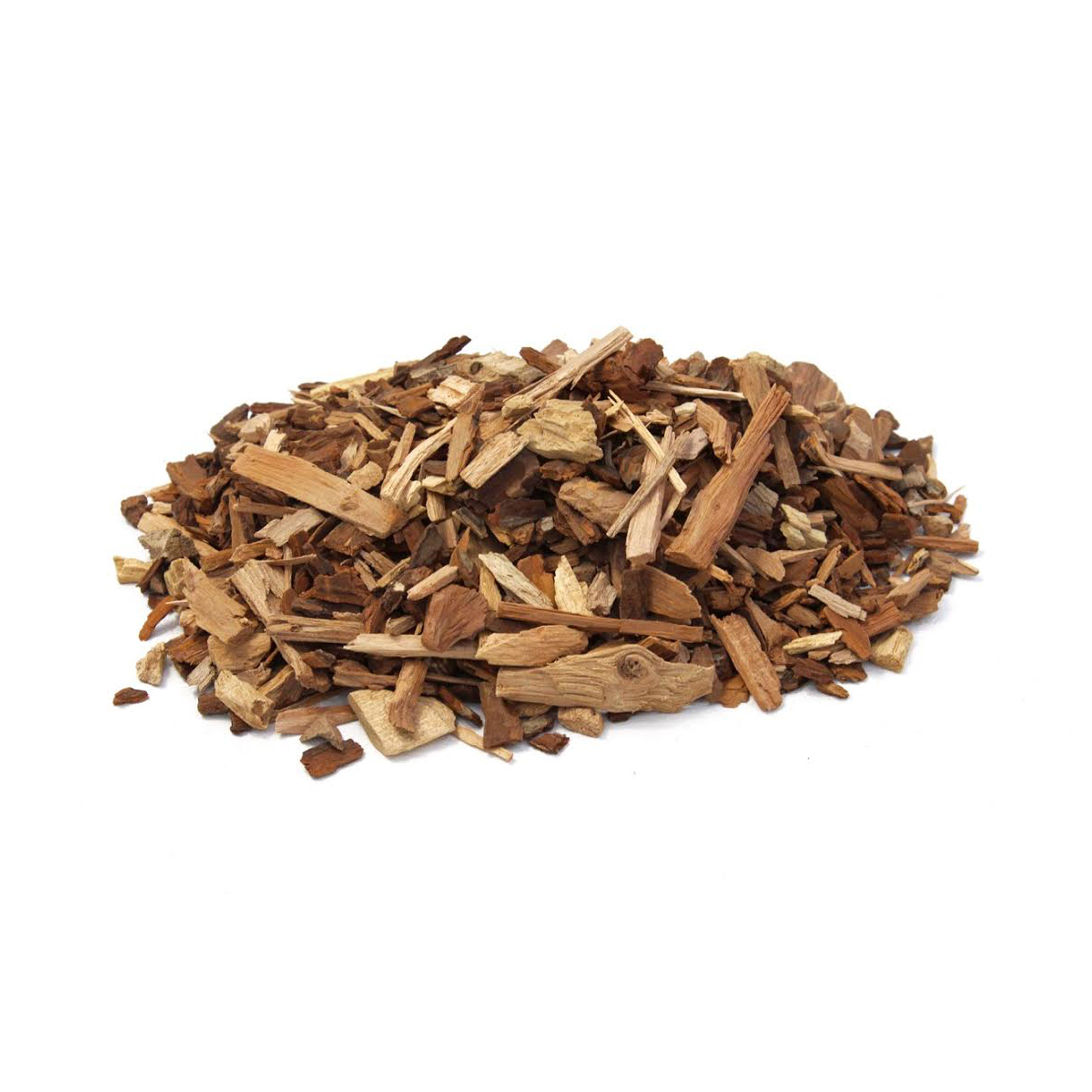 Hickory Woodchips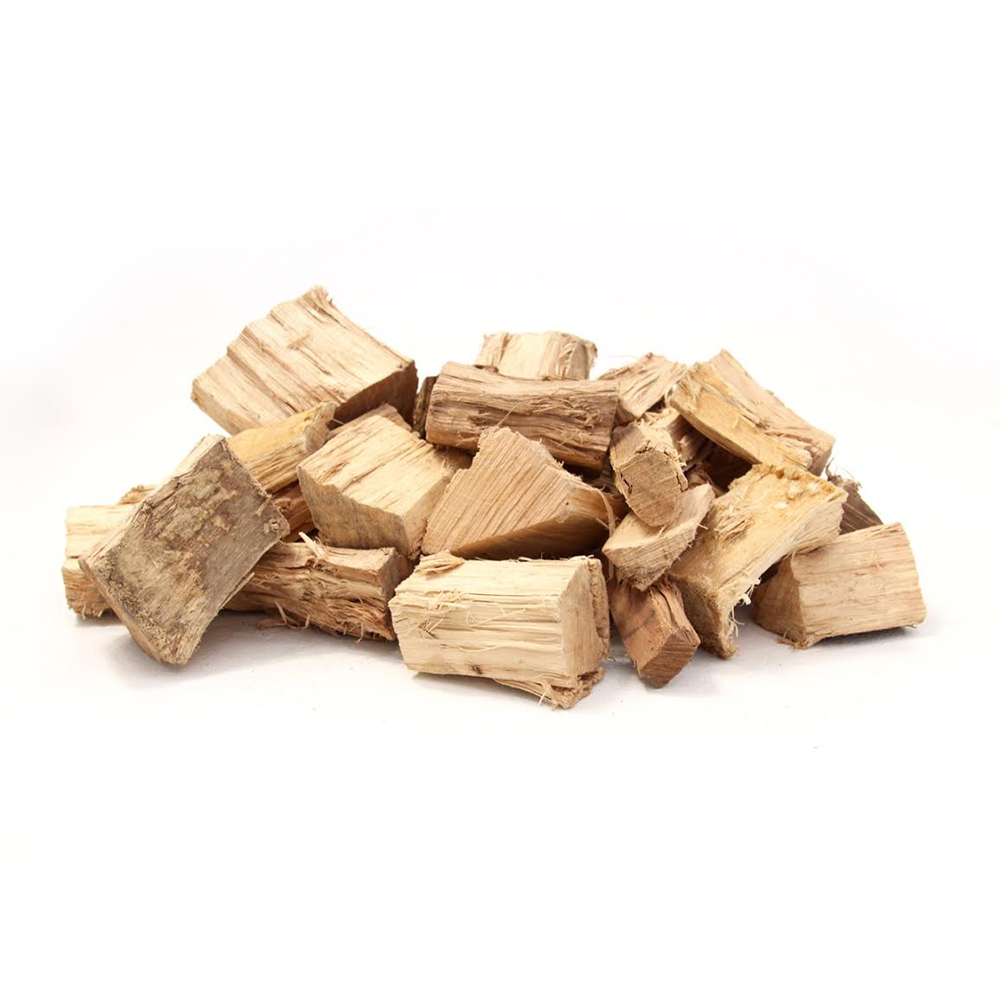 Apple Woodchunks
FAQs
This part's easy, and you'll have the hang of it in no time.
Fill the Firebox with Charcoal to just above the rim. Don't be afraid of overloading your EGG – any unburned charcoal can be left and used next time. It's better to overload than underload!
Light your EGG using a Big Green Egg Natural Fire Starter. Ruffle the edges a little to make lighting easier.
Place a few pieces of charcoal over the Fire Starters to create a teepee shape. This will help the charcoal to get going faster.
Open the Draft Door fully and leave your Big Green Egg open for 10 minutes.
After 10 minutes, you'll notice the charcoal in the middle of your EGG is glowing.
Now open your rEGGulator fully.
Leave your EGG to heat for a further 2-5 minutes.
Once the ceramics have warmed up, add your cooking surfaces. Wait a further 5-10 minutes, or until your EGG has reached your cooking temperature.
Keep your lump charcoal somewhere dry, ideally in the garage in an airtight bin. The lumps are extremely dry and light quickly. However, if they become saturated with moisture you may find they're slower to light.
Fold the opened top of the bag over several times. If you have the remnants of an older bag that's several months old, it may be best to use a fresh new bag and add the older charcoal once the fire is going.
For some, charcoal is just a means to an end. A fuel. And that's where it stops.
At Big Green Egg, we take great pride in our charcoal — the way it's manufactured, the way we source it, how easy it is to light, how long it burns for, how good it makes your food taste. The end result is so much more than "a way to get your fire going". That's why we call it our secret ingredient.
All our charcoal is made from natural, organic lumpwood (hickory and oak) and sourced from FSC-certified forests that we've worked with for years.
There are no accelerants in our charcoal. It lights easy, and stays lit for ages when it's in an EGG. On a Large EGG, for example, one load of charcoal lasts around 24 hours. That's good fuel economy. And because it's made of only the best lumpwood, it's more than edible; the food you'll make using it will be out of this world.