PREPARE YOUR CAULIFLOWER
Trim the outer cauliflower leaves, but don't be afraid to leave some on – they have great taste and add to the aesthetic of the dish when cooked on the EGG.
PREPARE YOUR TAHINI
Whisk all the ingredients in a large bowl and gradually add ice-cold water. At first the tahini will form a lumpy paste, but keep adding water and whisking until it gradually turns into a smooth, silky sauce of your preferred consistency. Set aside for later.
MAKE THE SHAWARMA-SPICED BUTTER
Make the shawarma-spiced butter by combining the softened butter, minced garlic, lemon juice and shawarma spice mix in a blender. Fold in the chopped coriander. Set aside.
BASTE YOUR CAULIFLOWER
Spread the butter on the cauliflower liberally all over with the shawarma butter. Try to get beneath the floret canopy to reach the inner sections. Retain some of the butter for brushing at a later stage.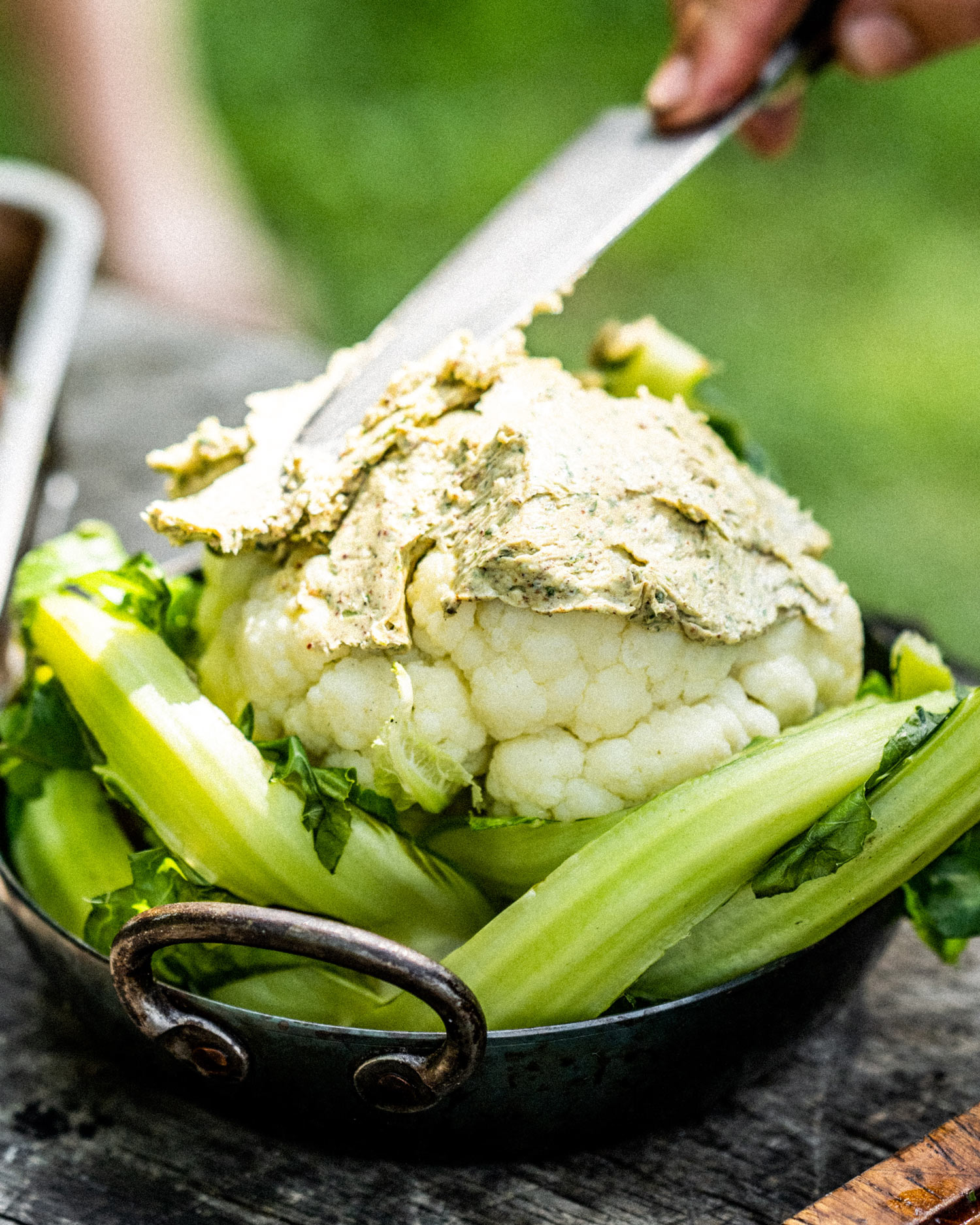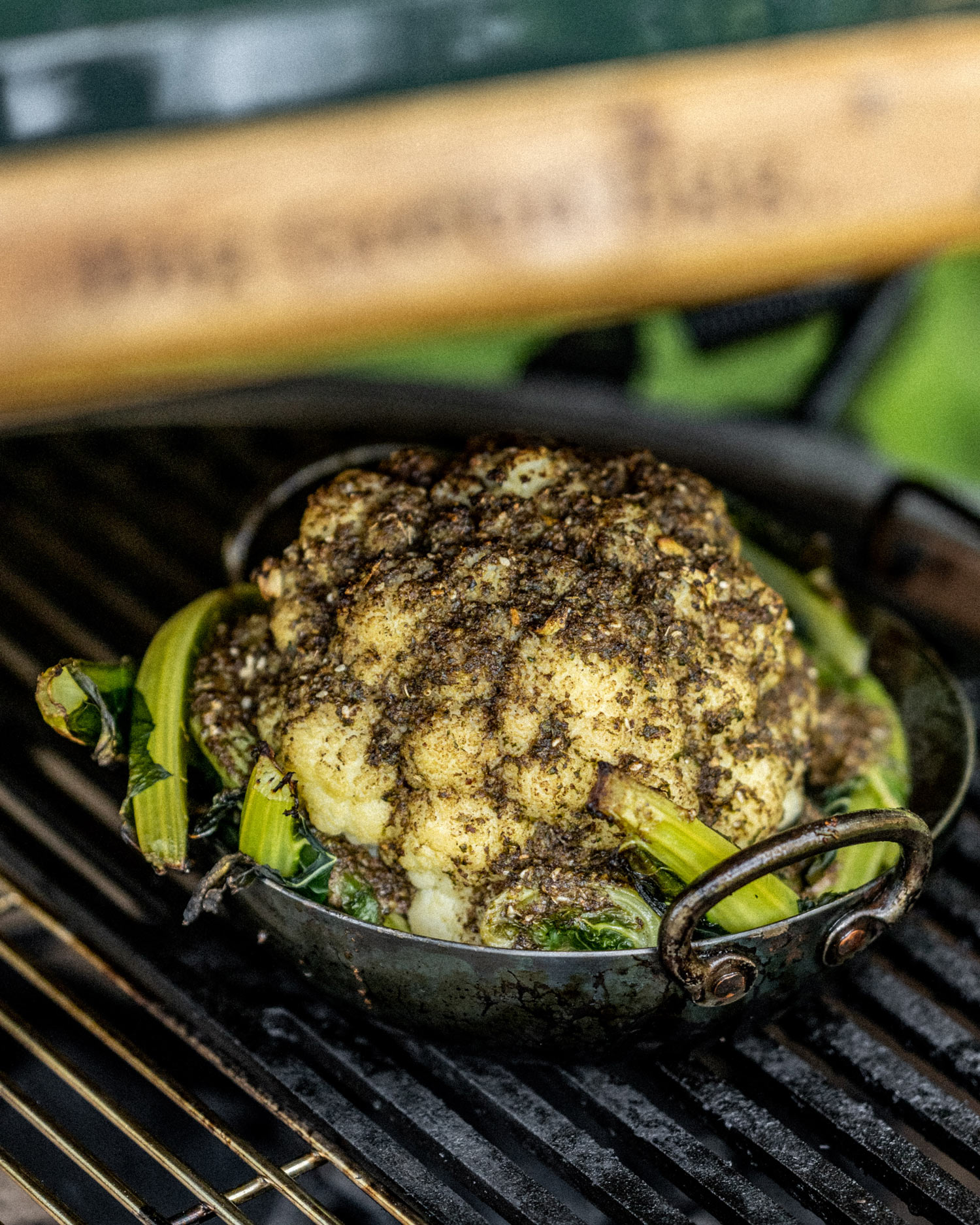 SET UP YOUR EGG
Load and light your EGG and get it to 200˚C, direct with convEGGtor and Stainless Steel Grid in place.
Place the cauliflower on a Drip Pan and cook for 30 minutes, basting regularly with the remaining butter and turning over from time to time, until caramelised all over. You are looking for a light char, not an acrid burnt crust.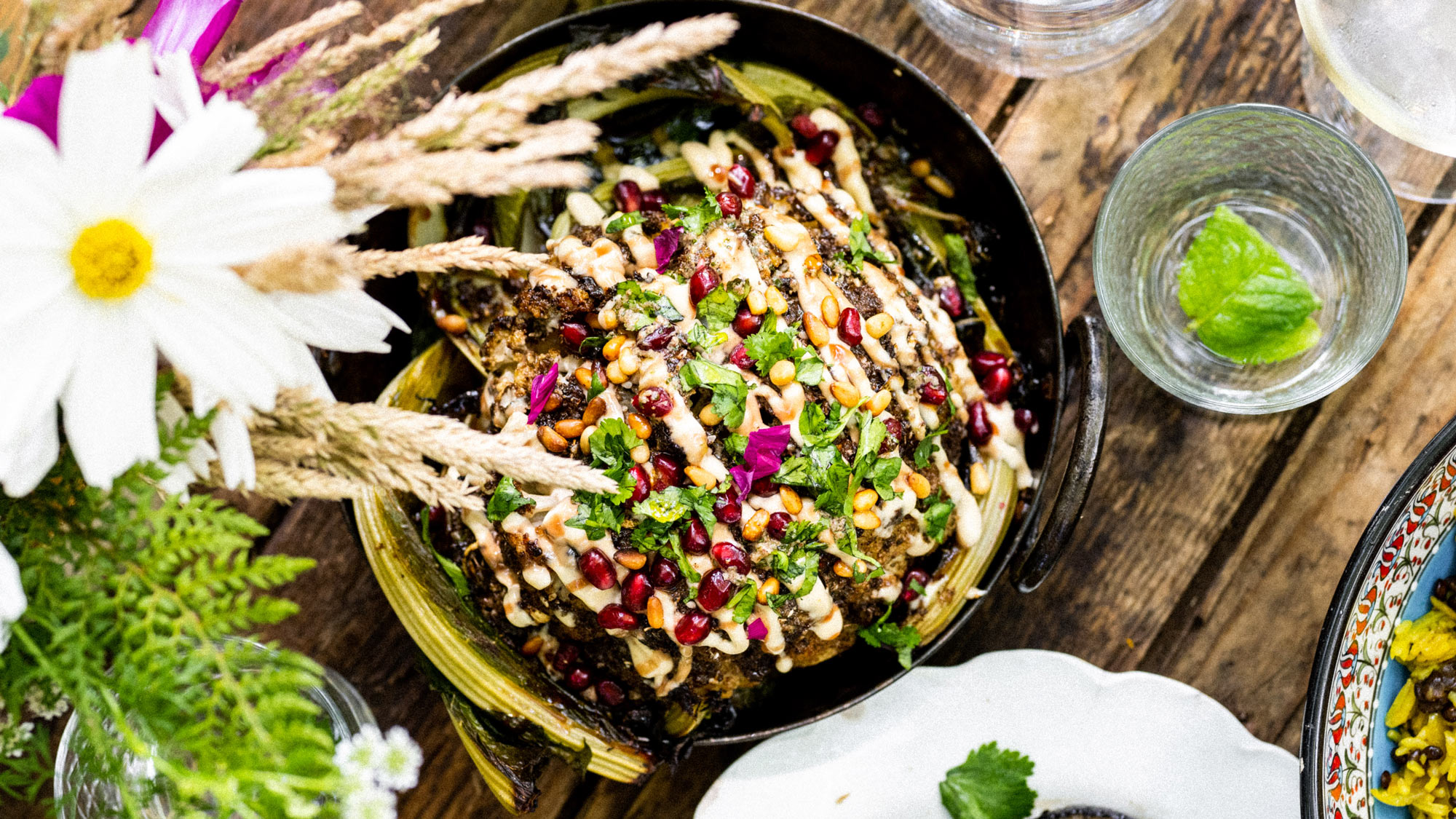 TO SERVE
Remove the cauliflower from the heat and transfer to a plate. Spoon over the tahini sauce and pomegranate molasses, and finish the dish by sprinkling the rose petals, pine nuts and chopped parsley over the top. An optional drizzle of olive oil adds a nice glossy finish.