Overview
Matt Burgess, executive chef of London's Caravan restaurants, takes an inventive approach to global ingredients, typical of a wave of Kiwi cooks who've reinvigorated the concept of fusion food.
This Berber-Spiced Loin of Pork takes a North African spice blend (or a Matt-ish version thereof) and applies it to a decidedly un-North African choice of meat, while a highly novel black garlic sauce brings a full orchestra of flavours to the party.
Method
To make the spice blend, toast the black peppercorns, coriander seeds, cumin seeds, cardamom pods and fenugreek seeds in a dry frying pan. Place all the ingredients into a blender or pestle and mortar, then grind into a smooth fragrant powder.
For the black garlic sauce, pour oil into a heated saucepan and add the shallots, white garlic and thyme and cook for 5 minutes until translucent. Add the balsamic vinegar and boil the liquid until thick and syrupy. Add the red wine and miso on a low simmer to reduce by half.
Add the cream and honey, bring back to boil then pass through a sieve. Keep the liquid in a jug. While hot, add the urfa chilli and thinly sliced black garlic.
Pat the pork loin all over with kitchen paper to dry it. Liberally sprinkle 4 tbsp Berber spice all over the pork.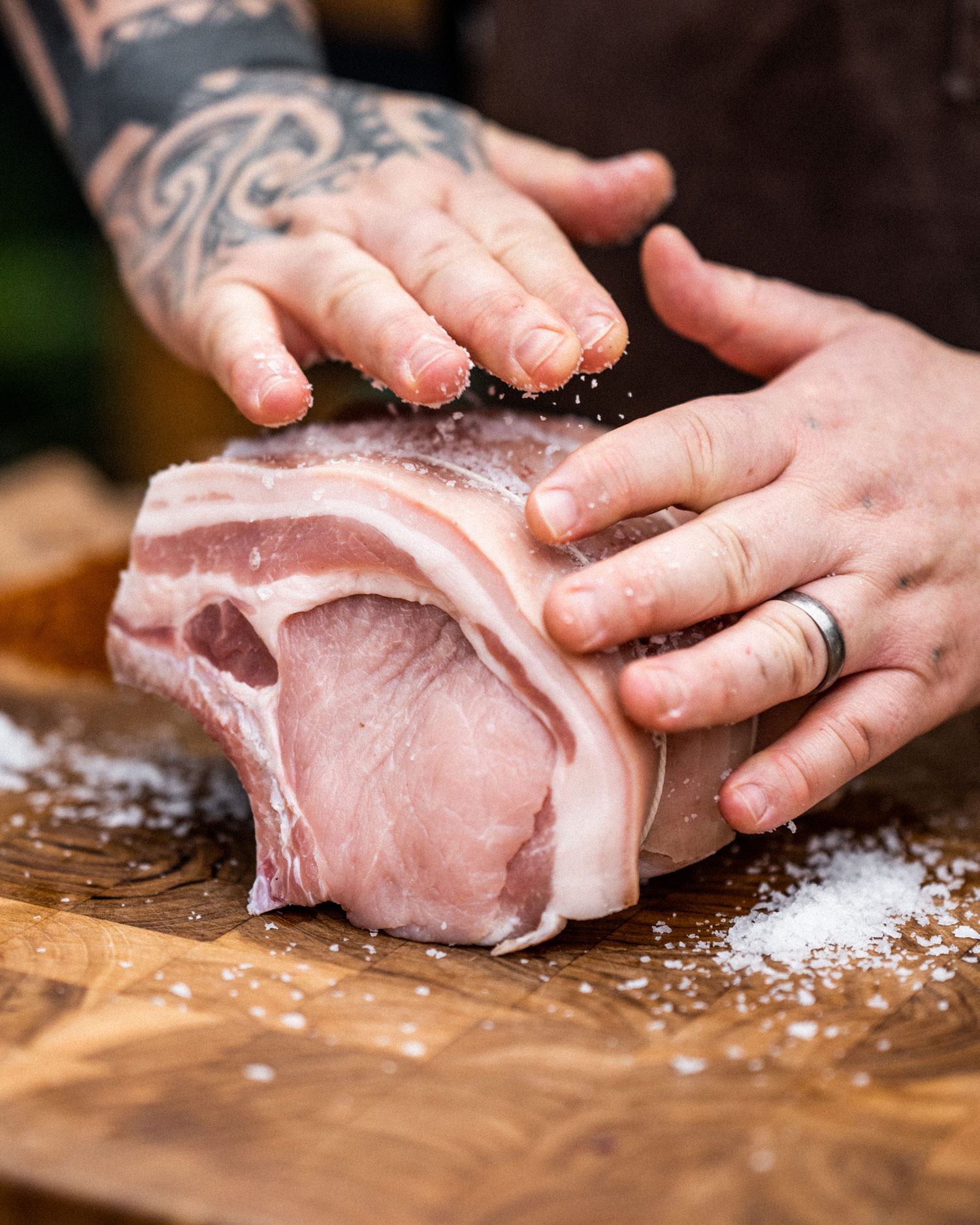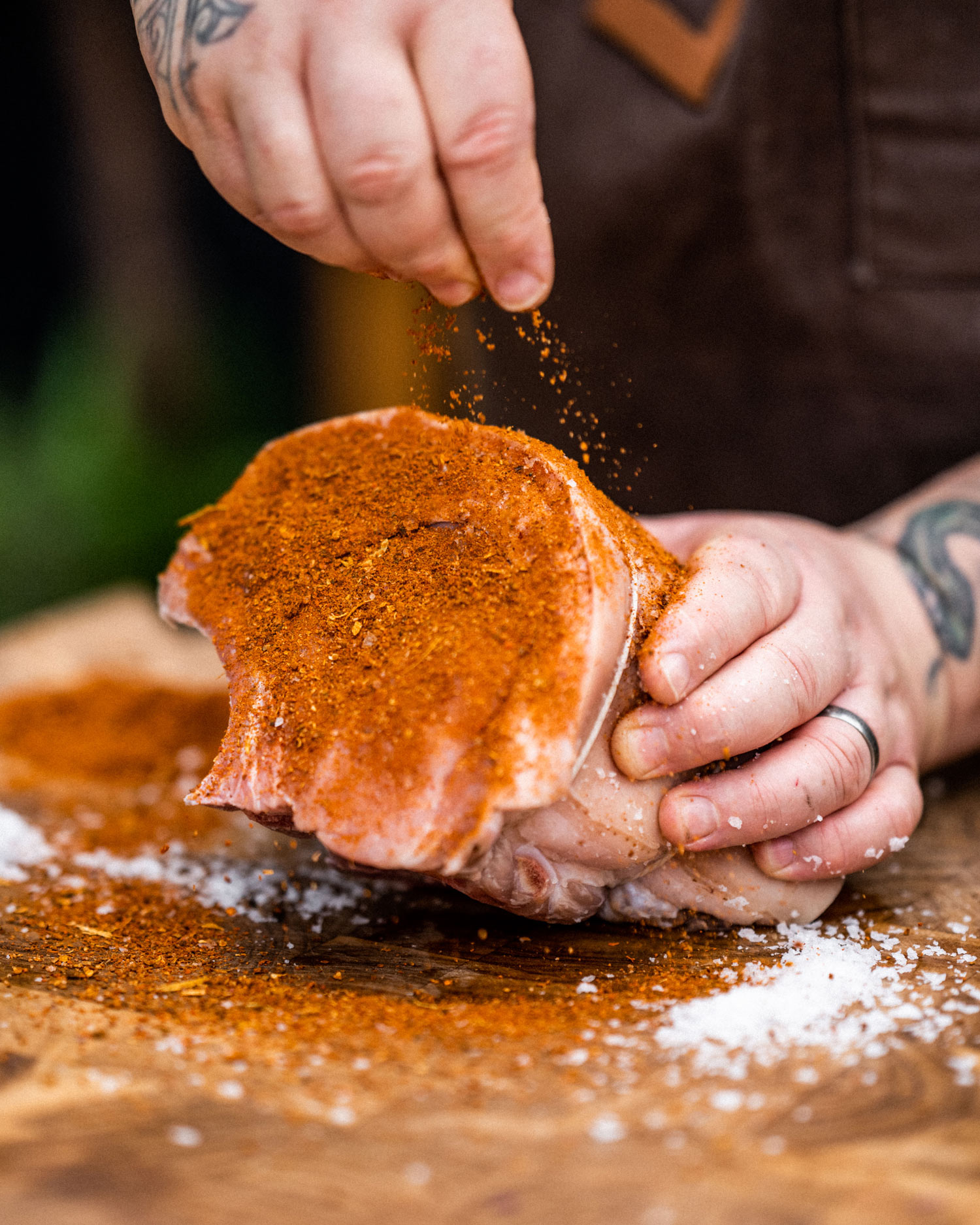 Load and light your EGG and set for indirect cooking at 150°C, with ConvEGGtor in legs up position and a Cast Iron Grid on top.
Scatter a handful of pre-soaked Apple Premium Woodchunks onto the coals then place the pork directly on the grid.
Close the lid and cook for 3 hours.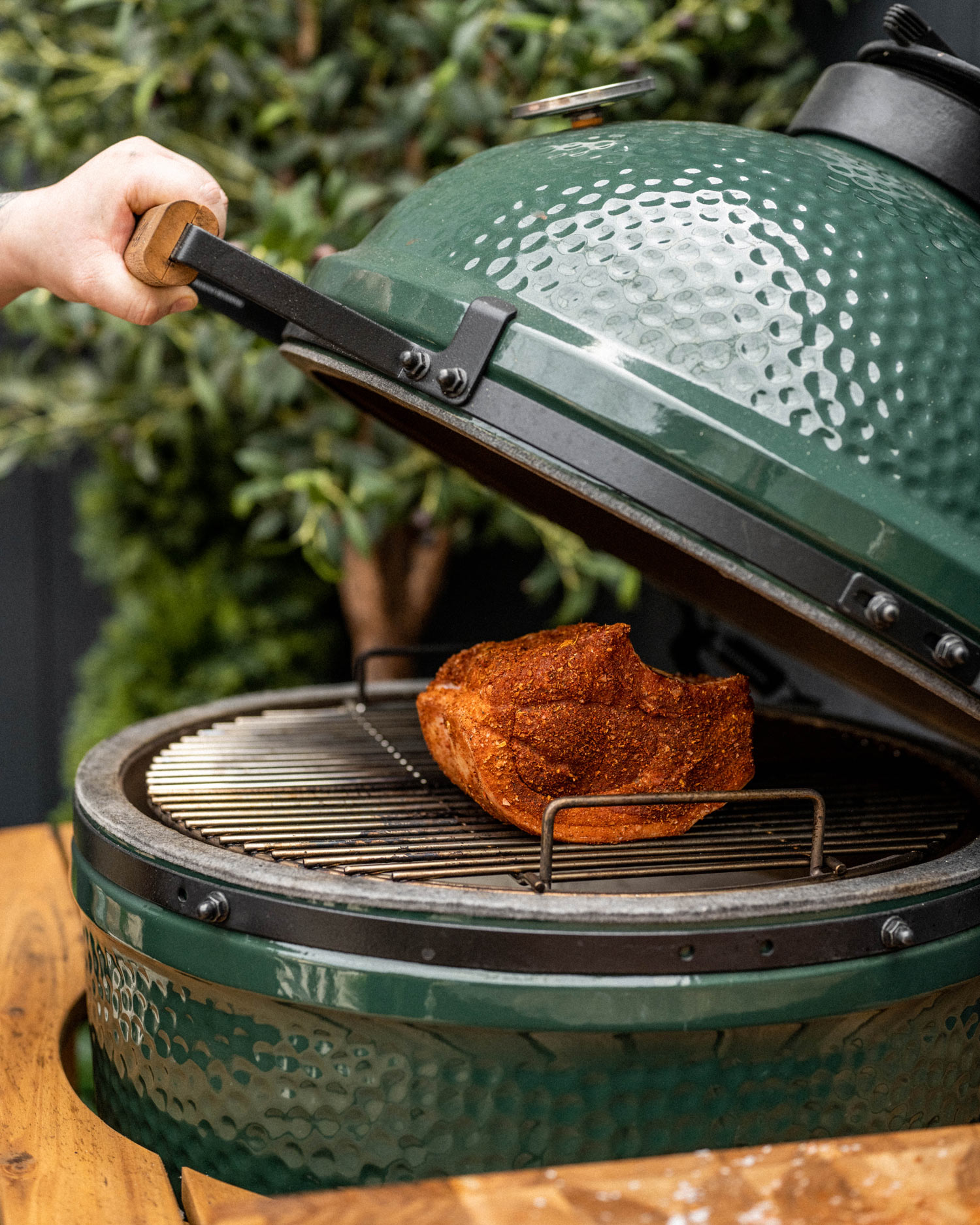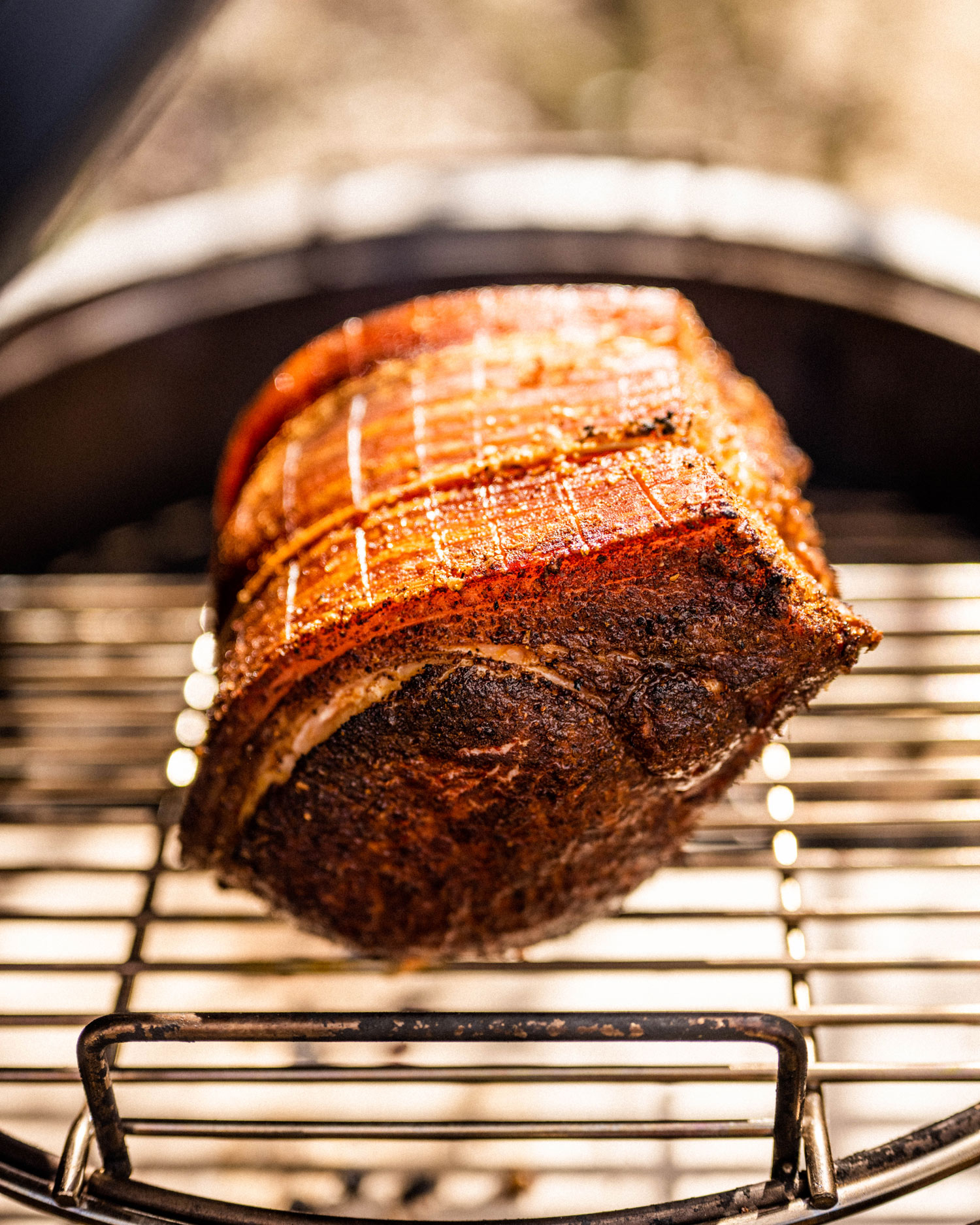 Once the pork reaches an internal temperature of 58°C, remove the ConvEGGtor and bring the temperature of the EGG up to 180°C with the Cast Iron Searing Grid in place. Put the pork skinside down on the grid and carefully crackle the skin. Be careful not to burn it!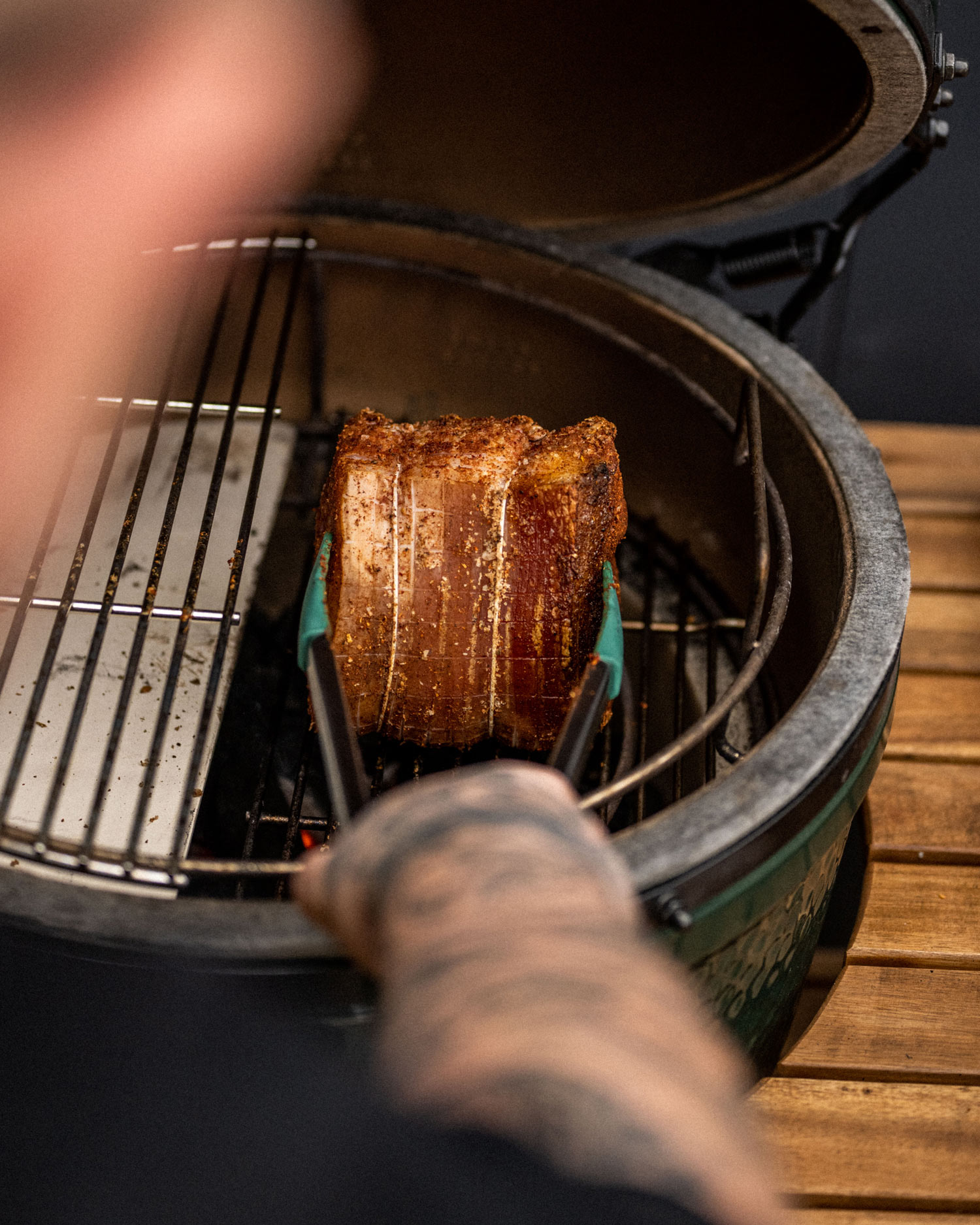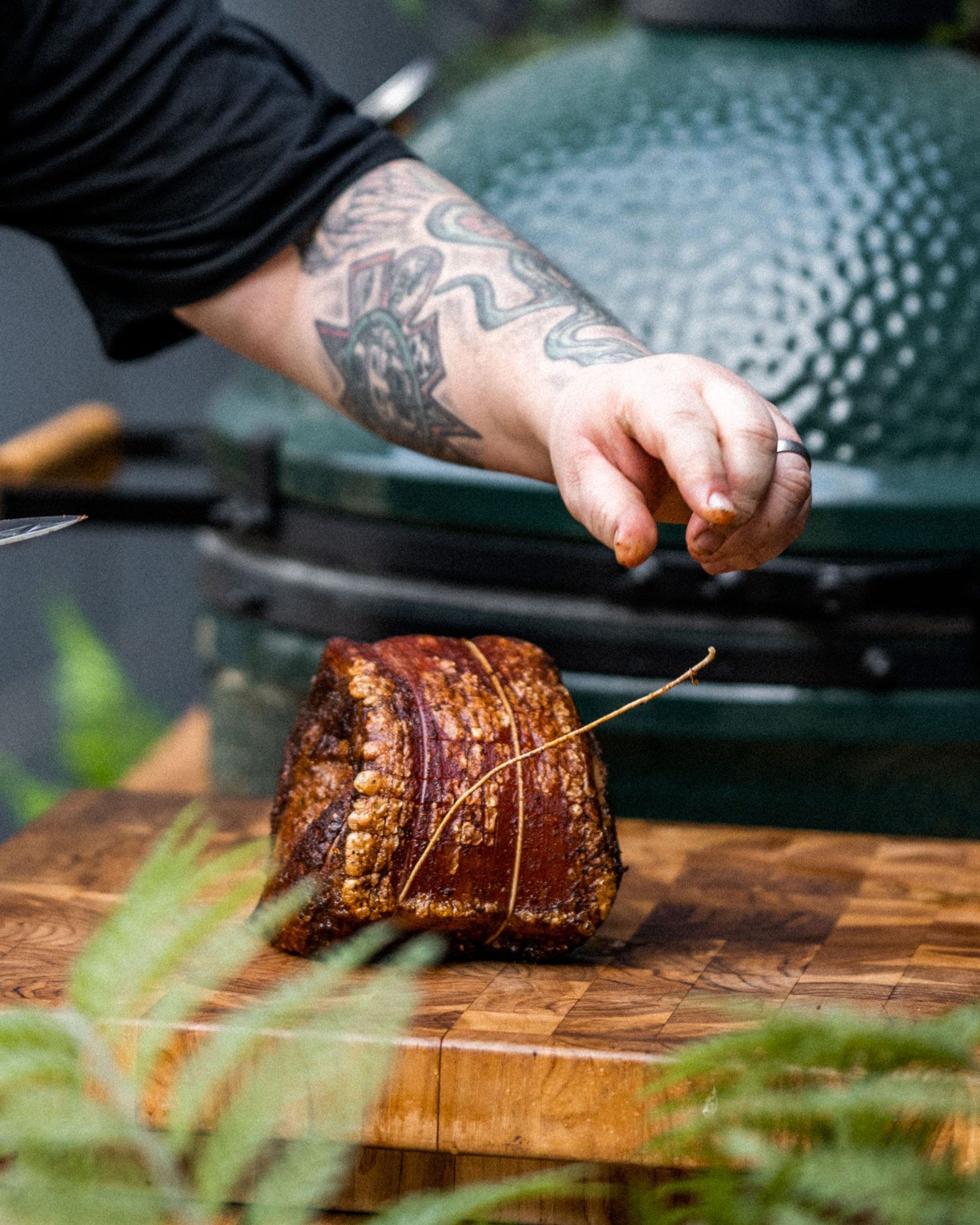 Rest the pork for 15 minutes. Meanwhile, fry the sage leaves in a pan until lightly crispy. Halve the limes, then place cut-side down on the grill until burnt.
Cut the pork into four large chops – with your knife flush to the bones of the loin, cut down to remove the meat. Lay on a serving platter.
Just before serving, re-heat the black garlic sauce and add the fresh dill. Spoon over the pork, finishing the plate with the sage leaves and the burnt lime halves.