Overview
Croquetas might not seem like an obvious thing to make on a Big Green Egg but the subtle smoke that the charcoal brings works beautifully with sweet apple and earthy black pudding.
In his original recipe, José recommends deep fat frying the croquetas. While this is fine on a kitchen hob, it isn't something that we would recommend in the EGG, for safetly reasons. Instead we suggest using a deep-sided dish and shallow frying the croquetas. Although this greatly reduces the risk, please continue to exercise caution.
If serving as part of a tapas feast, they can be made in advance and reheated in the EGG when guests arrive. A bit of mint, added at the same time as the apple and morcilla, will give you a really fresh flavour, if that's something you like.
Prepare the mixture
Start by making a bechamel sauce. You may prefer to do this step in your kitchen but if doing it on the EGG, set it for direct cooking at 160°C.
Heat the milk and stock together in a Dutch Oven. In another pan, melt the butter over a medium heat, add the flour and cook for 2-3 minutes until browned. Gradually add the milk and stock mixture, until you have a thick, smooth bechamel sauce. Season and add the cheese. Stir until melted and smooth. Set aside.
Meanwhile, increase the heat to 200°C. Heat a little oil in a Cast Iron Skillet and fry the morcilla until it starts to crisp, then drain on kitchen paper. Add a knob of butter to the pan. When foaming, add the apple and sugar and cook for a couple of minutes until lightly caramelised. Fold the morcilla and apple into the bechamel.
Spread the mixture out evenly in a shallow tray and press down. Cover with a sheet of baking paper or cling film and chill in the fridge for at least 2 hours.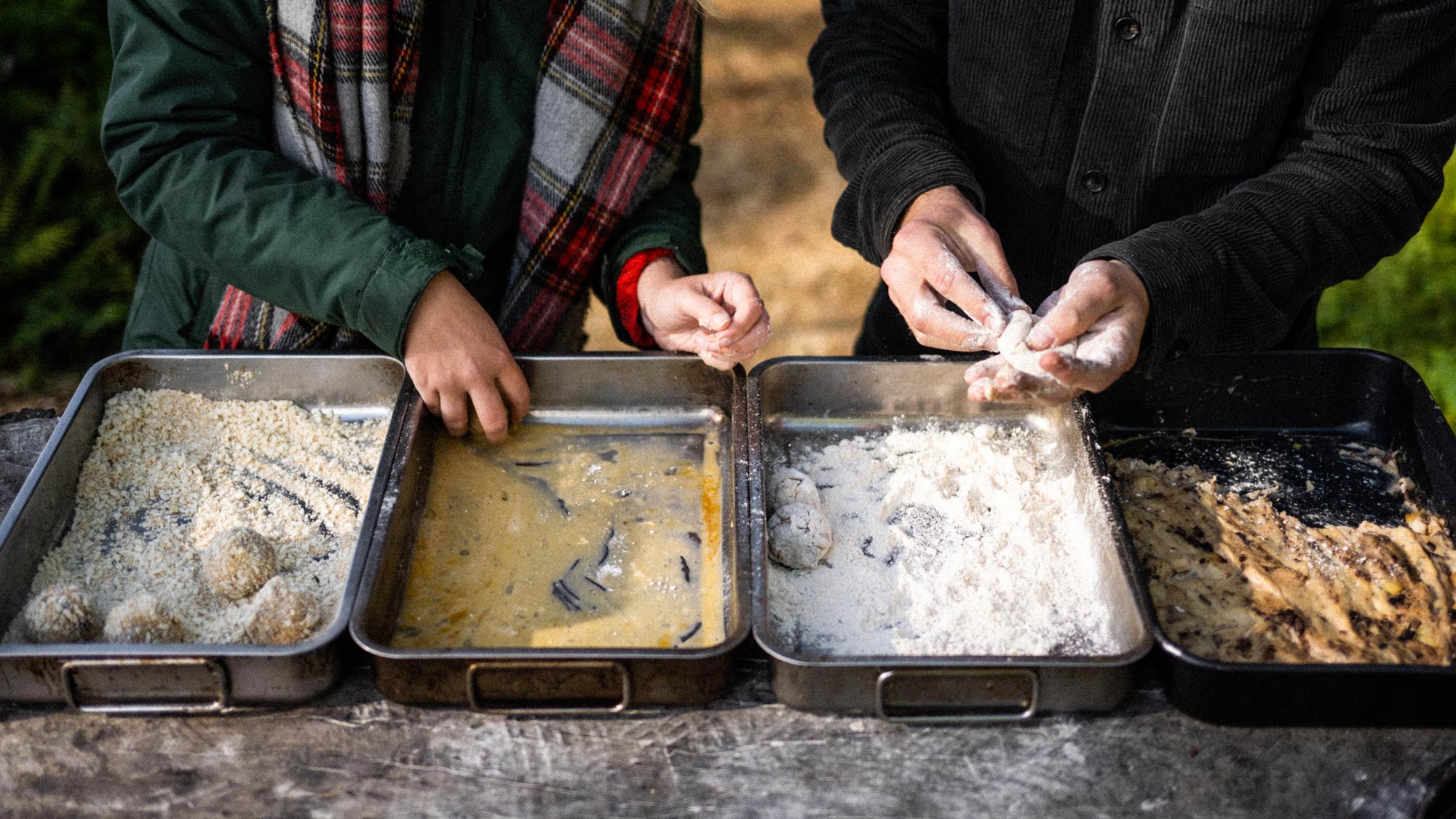 Shape and cook your croquetas
Put some oil in the palm of your hand and roll the mixture in balls of 30g each. Put the breadcrumbs and eggs in two separate bowls. Dip the croquetas first in the eggs and then in the breadcrumbs to coat all over.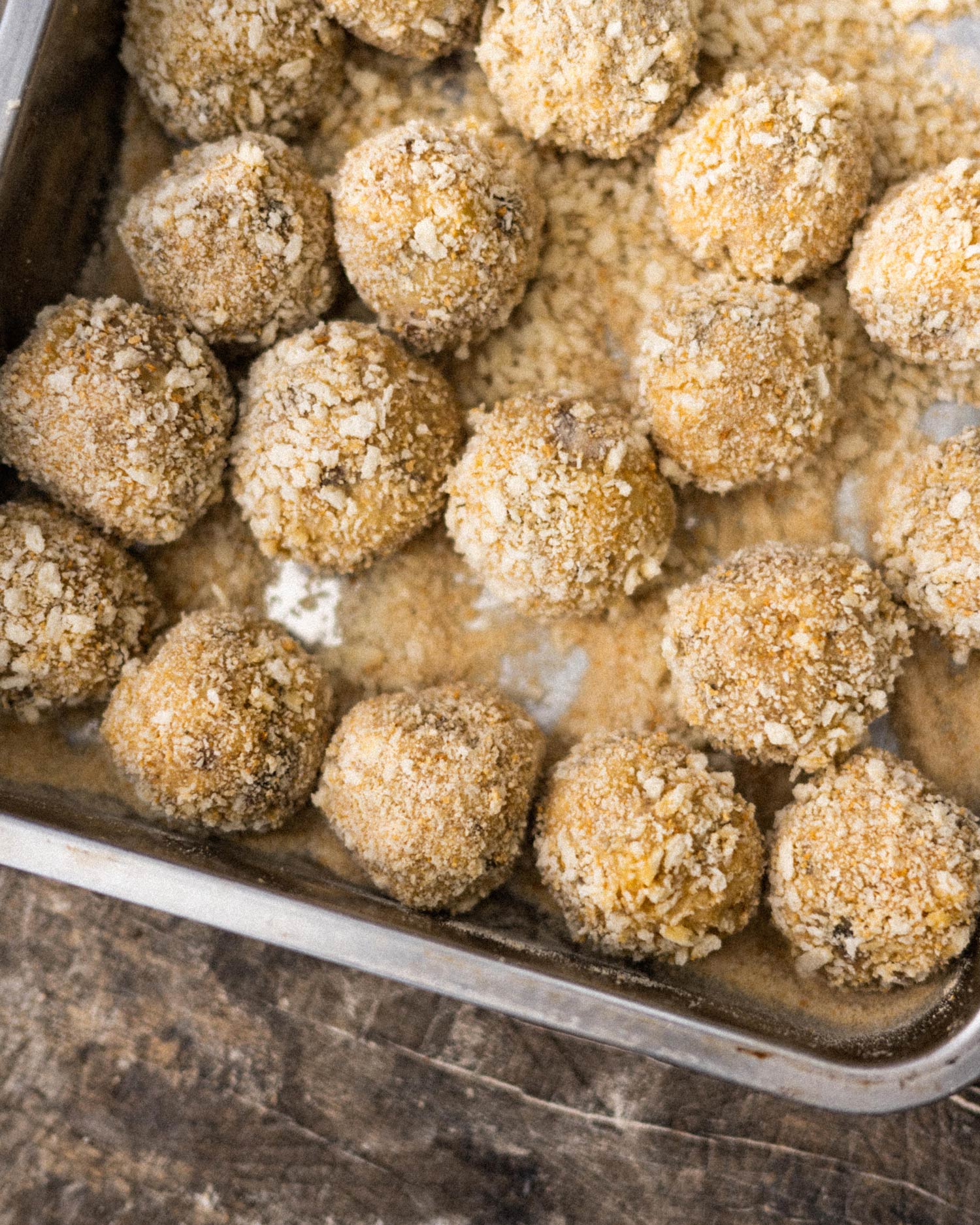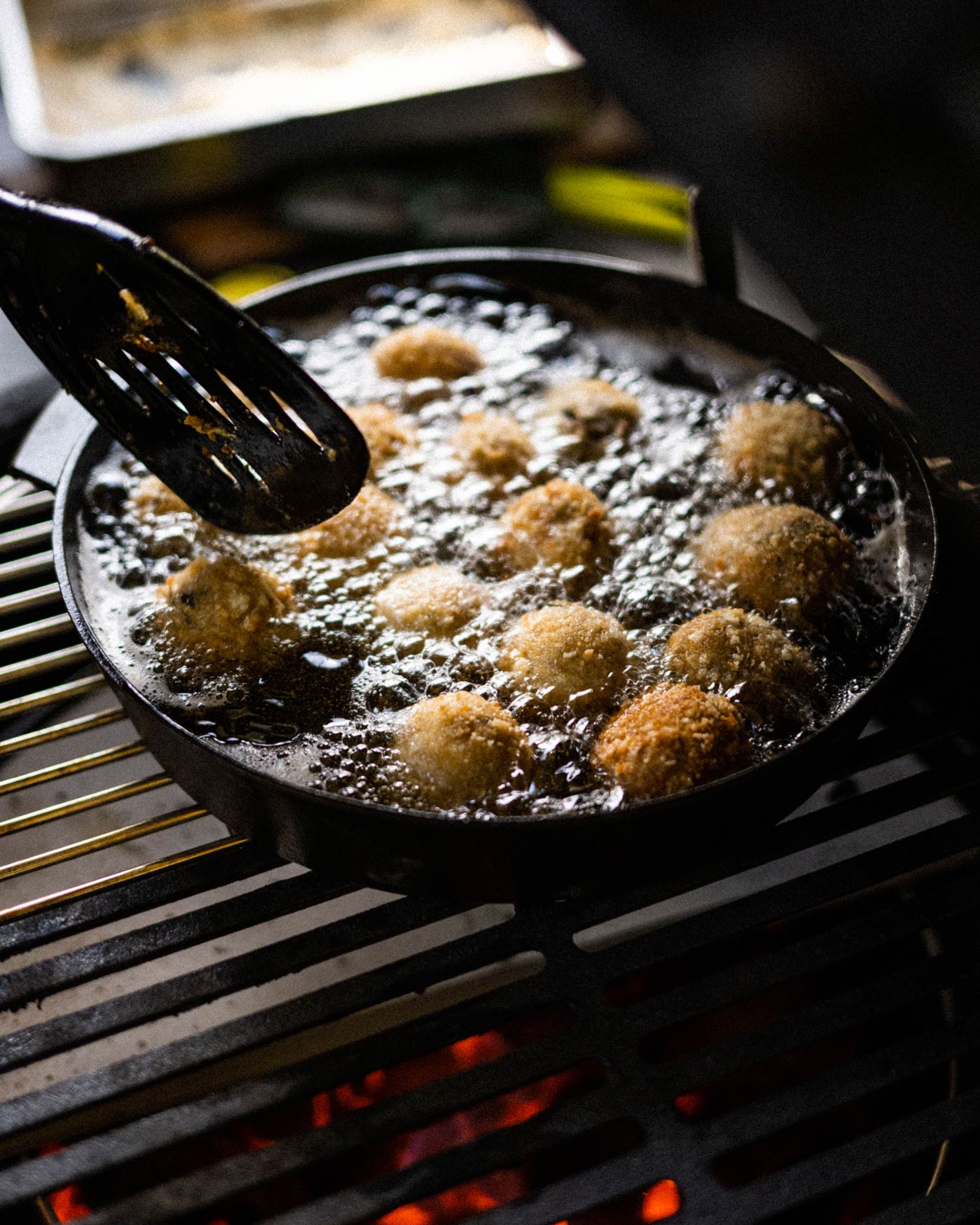 Set your EGG to 190°C. Add 3cm oil to a large casserole dish with deep sides and allow it to get to the same temperature as the EGG – or hot enough for a cube of bread to brown in about 20 seconds. Shallow fry the croquetas for around 2 minutes or until golden. Place on kitchen paper to drain. Devour immediately if you can.